DEBORAH BAKOS, ELIZABETH BARNES & NIINA CHEBRY
An Assurance of Doubt
June 4 – 30, 2016
Opening Reception: Thursday, June 9th from 6 to 8 pm.
Artists in Attendance
An Assurance of Doubt explores fresh terra with 3 guest artists: Deborah Bakos, Elizabeth Barnes and Niina Chebry who welcome "doubt" as critical in the shift towards creative resolution.
DEBORAH BAKOS
Deborah Bakos is interested in the relationship between our private and public selves – what we reveal and what we keep hidden.  Her work involves construction and deconstruction of built surfaces that both embrace the temporal and allude to fleeting states of mind.  Through an intensive process, Deborah unearths the fragile past and plants it squarely in the present.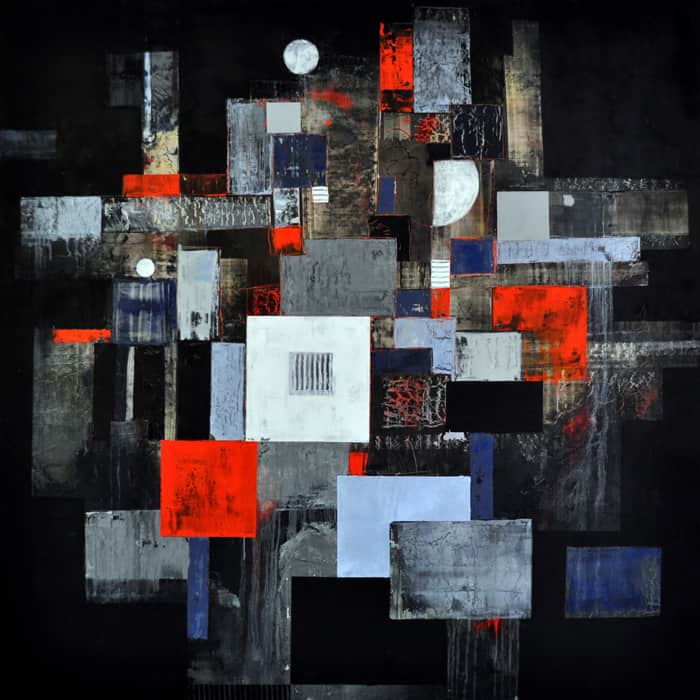 Click on image above to view Deborah Bakos's paintings
 ELIZABETH BARNES
In her luminous oil paintings on wood, Elizabeth Barnes considers the language of paint via tropes of late modernism.  Through subtle shifts in colour, she explores the potential of colour energies to function separately from form.  Using multiple layers of translucent glazes, repetitive pattern and gestural transitions, she works slowly towards providing an experience of embodied sound or meditation on space and time.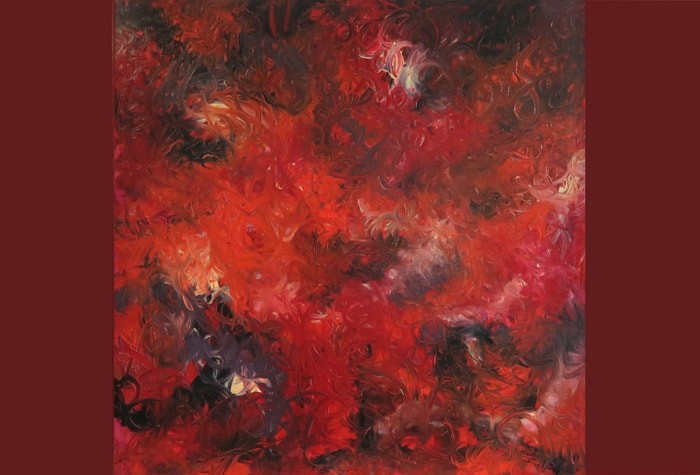 Click on image above to view Elizabeth Barnes's paintings
NIINA CHEBRY
Niina Chebry paints, invents and deconstructs as a jazz improvisation.  Her compositions extend and stretch from their original source – an extraneous process to allow for fresh ideas and possibilities.  Here the rhythms and patterns of natural forms are scraped, splattered and squeegeed in sumptuous layers of harmonic colour palletes.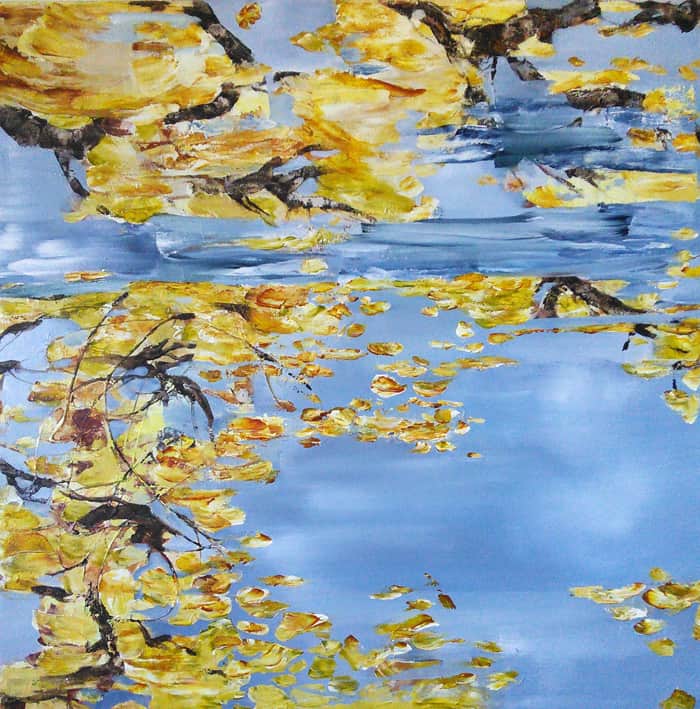 Click on image above to view Niina Chebry's paintings