Opening Reception: Saturday, October 13th; 2-4pm
Artist in attendance
Dana Irving is a Canadian artist, living and working in North Vancouver, British Columbia. She studied at Douglas College,  Emily Carr College of Art and Design in Vancouver and at Victoria College of Art in Victoria. Her diverse background includes formal fine art, interior design, graphic design and photography.
Irving's stylized landscape paintings have been described as Emily Carr meets Dr. Seuss! Her work is dramatic and yet whimsical at times, powerful and coy. She is inspired by the nature of the Pacific Northwest and is influenced by North American landscape painters of the 1930's and 40's. Irving is concerned with the drama of light and shade, the animation of trees and hills and the weather around them.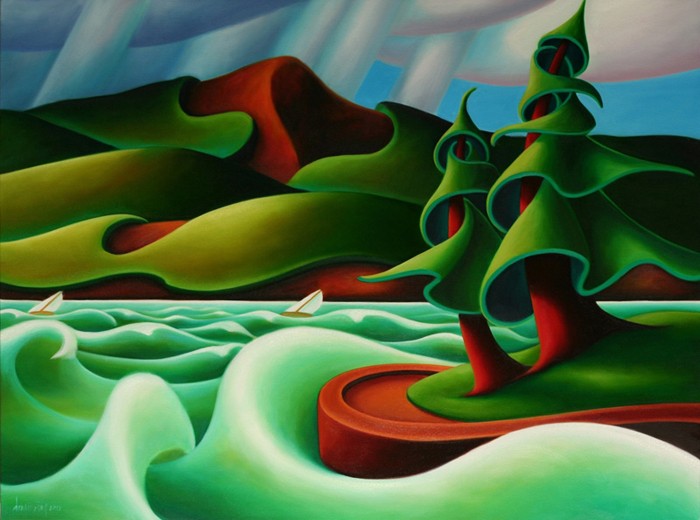 Wind on English Bay, 2012
Oil on canvas, 30″ x 40″
SOLD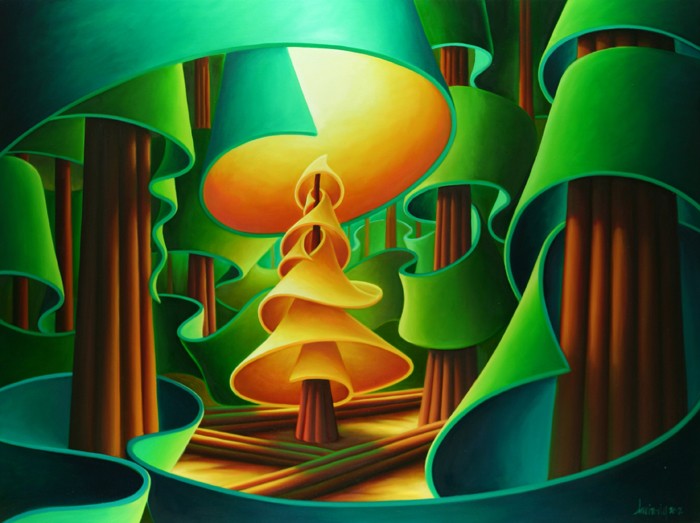 Golden Spruce Illuminated, 2012
Oil on canvas, 36″ x 48″
SOLD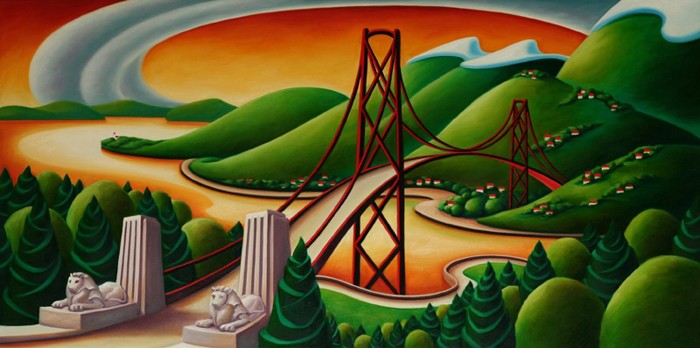 Lions at the Gate, 2012
Oil on canvas, 30″ x 60″
Available in Vancouver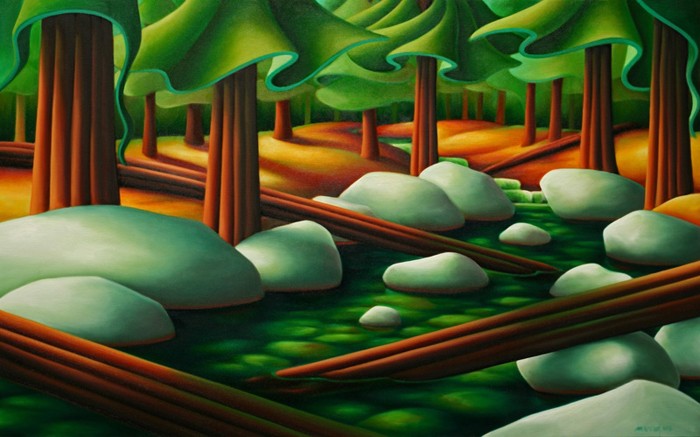 Sticks and Stones, 2012
Oil on canvas, 30″ x 48″
SOLD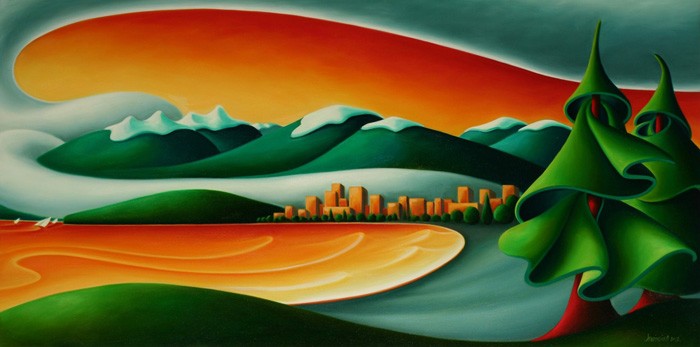 Kitsilano Sunset, 2012
Oil on canvas, 30″ x 60″
Available in Vancouver

Leaving Horseshoe Bay, 2012
Oil on canvas, 18″ x 72″
SOLD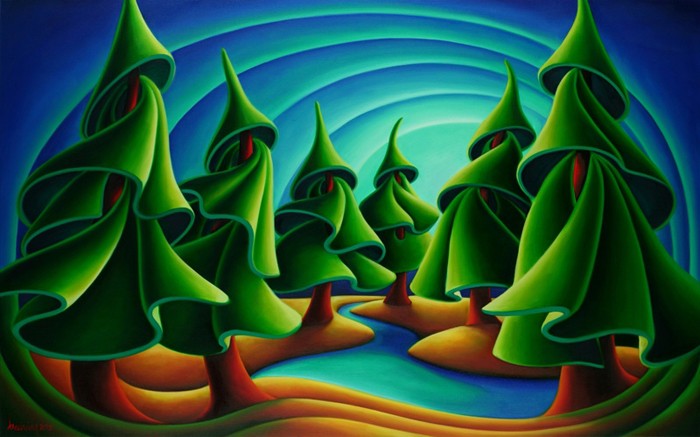 Tuning In, 2012
Oil on canvas, 30″ x 48″
Available in Vancouver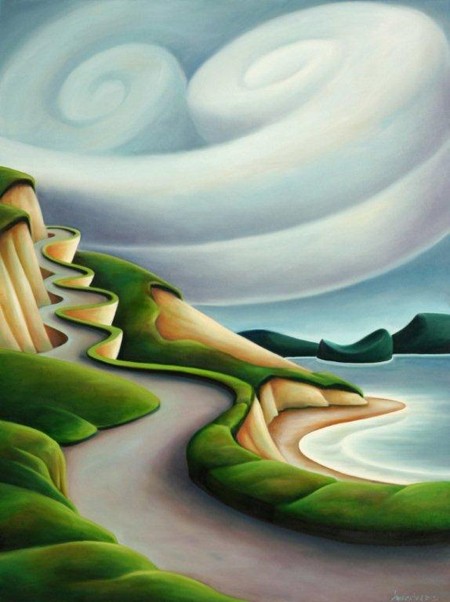 Above the Weather (Sea to Sky), 2012
Oil on canvas, 40″ x 30″
Available in Vancouver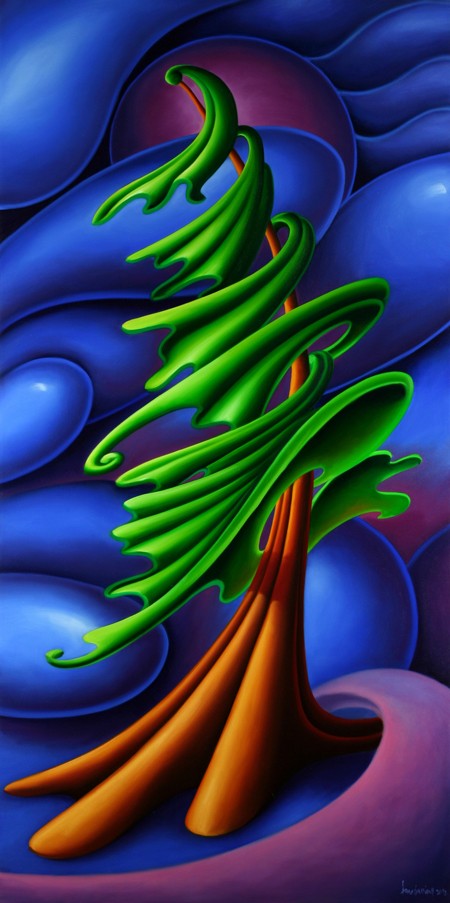 Inside the Violet Wind, 2012
Oil on canvas, 60″ x 30″
Available in Vancouver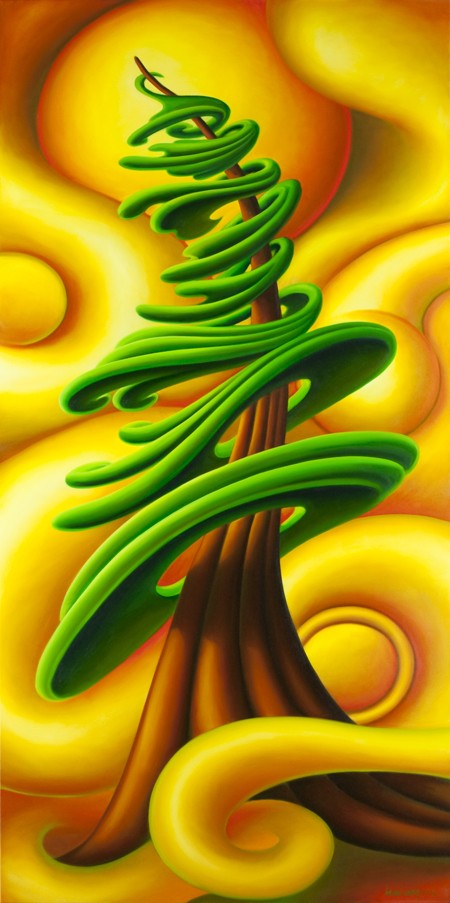 Inside the Golden Wind, 2012
Oil on canvas, 60″ x 30″
Available in Vancouver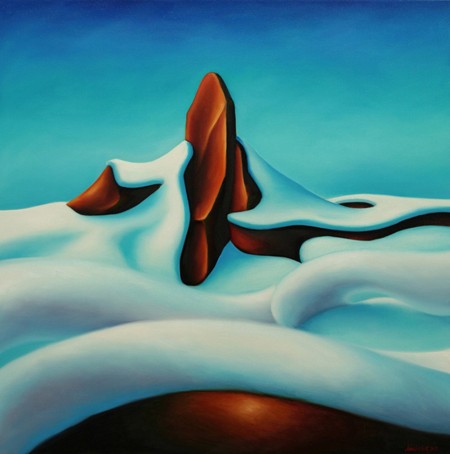 Out of the Mist (Black Tusk), 2012
Oil on canvas, 36″ x 36″
Available in Vancouver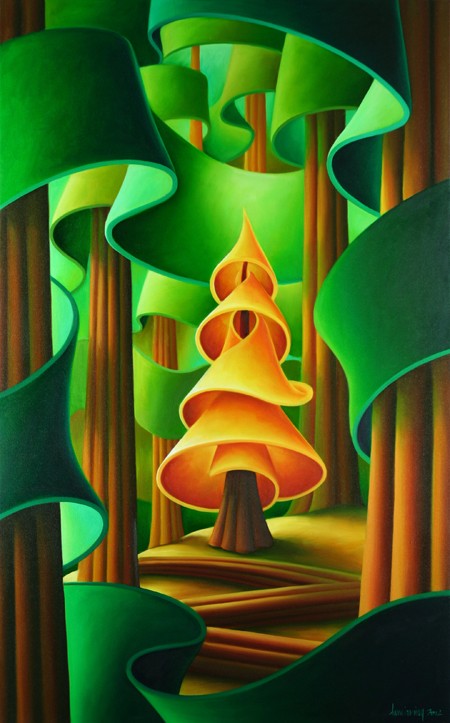 Spying the Golden Spruce, 2012
Oil on canvas, 48″ x 30″
Available in Vancouver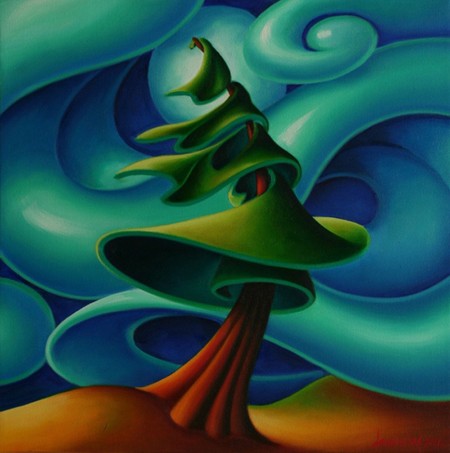 Feeling the Wind I, 2012
Oil on canvas, 16″ x 16″
SOLD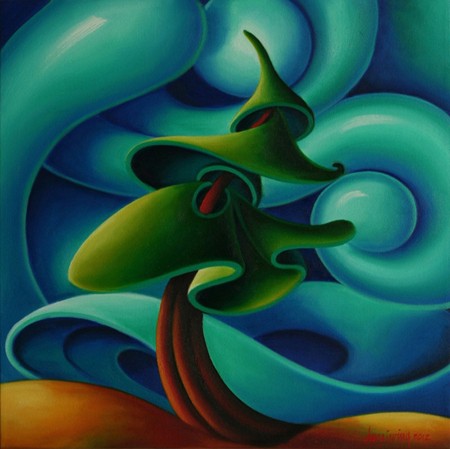 Feeling the Wind II, 2012
Oil on canvas, 16″ x 16″
SOLD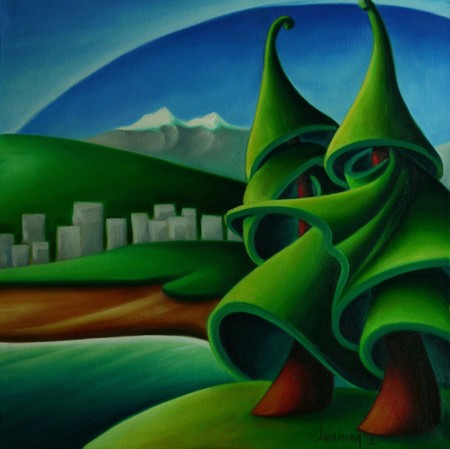 Across the Inlet, 2012
Oil on canvas, 16″ x 16″
Available in Vancouver

Above the Lions Gate, 2012
Oil on canvas, 36″ x 12″
Available in Vancouver

Towering, 2012
Oil on canvas, 36″ x 12″
Available in Vancouver