GRETA GUZEK
Along the Way
Oct 7 – 31, 2017
Opening Reception: Saturday, Oct 7th from 2 to 4 pm.
Greta Guzek's paintings are characterized by her distinctive approach to line and colour and their calming effect on the viewer. By way of South Africa, she paints from her home on the Sunshine Coast, where the rhythmic waves of west coast life undulate from her brush. This sense of place resonates in her practice, it being an exercise in expressing joy through seeing and feeling the everyday. Each painting's mood is announced through colouring – the tropical saturation of pinks and yellows and the rich greens and blues of the rainforest perform their time of day with kaleidoscopic energy.
Guzek's different subjects seek their unique treatment of light, and as she gently bends the reality of the colours the recognizable settings begin to invoke the viewer's own associations. In simplifying and enhancing these series of moments and placements – a buoy tied around a trunk, umbrellas left on the beach during sunset, or a gull landing on driftwood – Guzek transmits a sense of peace through capturing and preserving the beauty and simplicity as it comes.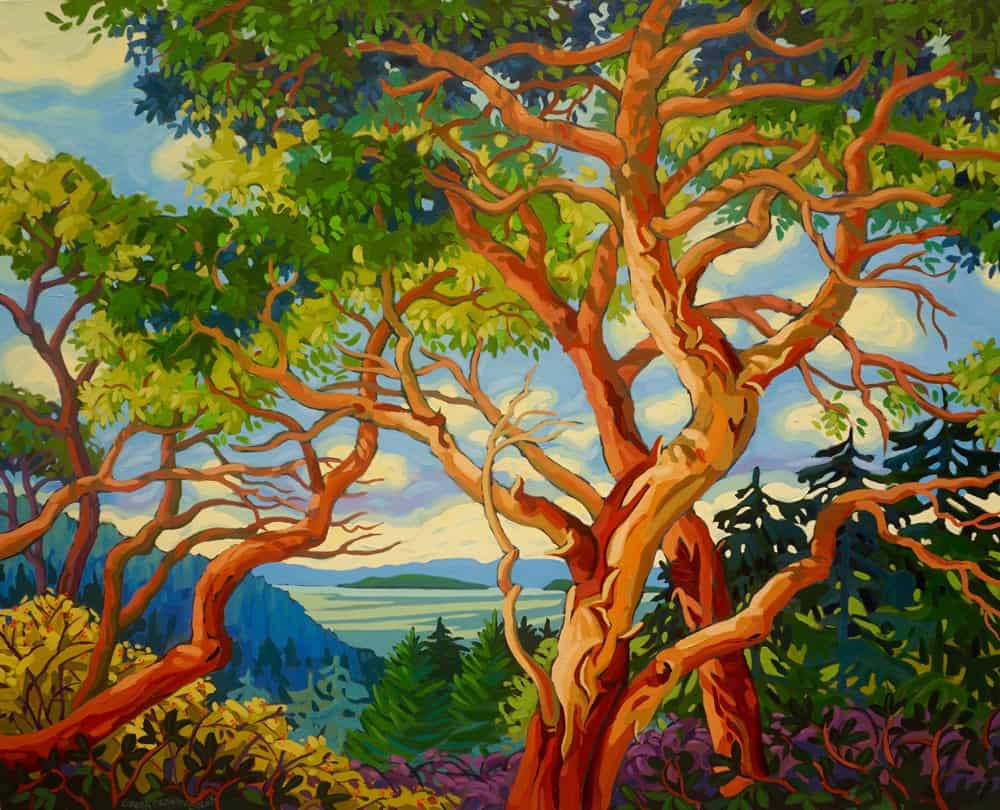 Please contact the gallery at info@iantangallery.com to preview the exhibition.