NATURE'S RULES
June 4 – 30, 2022
Early on in the pandemic, media the world over featured photos of animals in urban areas and in closer proximity to humans then was considered the norm. These images sparked Jana's interest in our relationship to our imaginations, our human identity and wild creatures; a deep curiosity about our place in the natural world and questioned if it's possible for us to co-exist in a way that is beneficial to all. How do we regard wild animals, if we consider them at all? Do we see them only as things to be feared and/or harvested? Or do we fully appreciate that we share this world with non human beings who are essential to the ecology of the planet? As with her previous series, Jana attempts to present the familiar with a new sense of what is normative.
In each composition Jana creates a participatory experience that poses these questions while enabling an opportunity and reconsideration of ourselves and of our 'natural' reality; urban, sub-urban and rural. In many works she positions a person in proximity and eye to eye to 'wild animals' either on the canvas or to the viewer. The series is designed to elicit a silent contemplation and questioning of modern life as it transports you to the settings, wraps you in the gentler cacophony of outdoor sounds and scents, elicits the feel of fur and feathers, and opens a channel to honest feelings.
Jana's social realism pays homage to the East Coast Realists celebrating everyday life through her collage of imagery to create a possible scenario through a natural process of intertwining the personal and societal.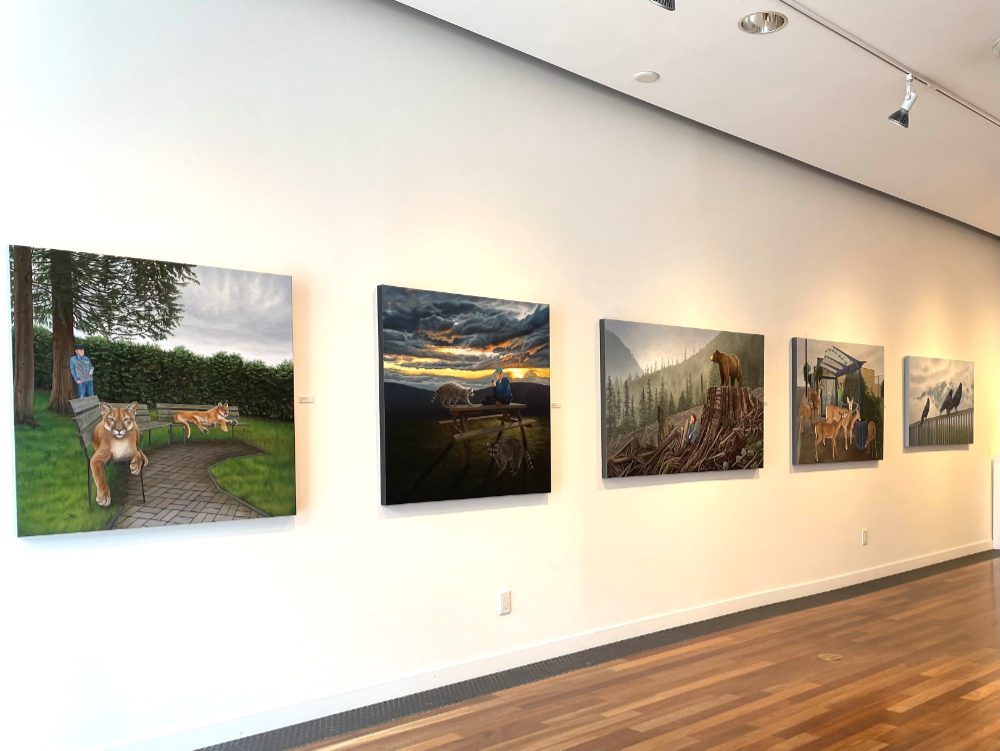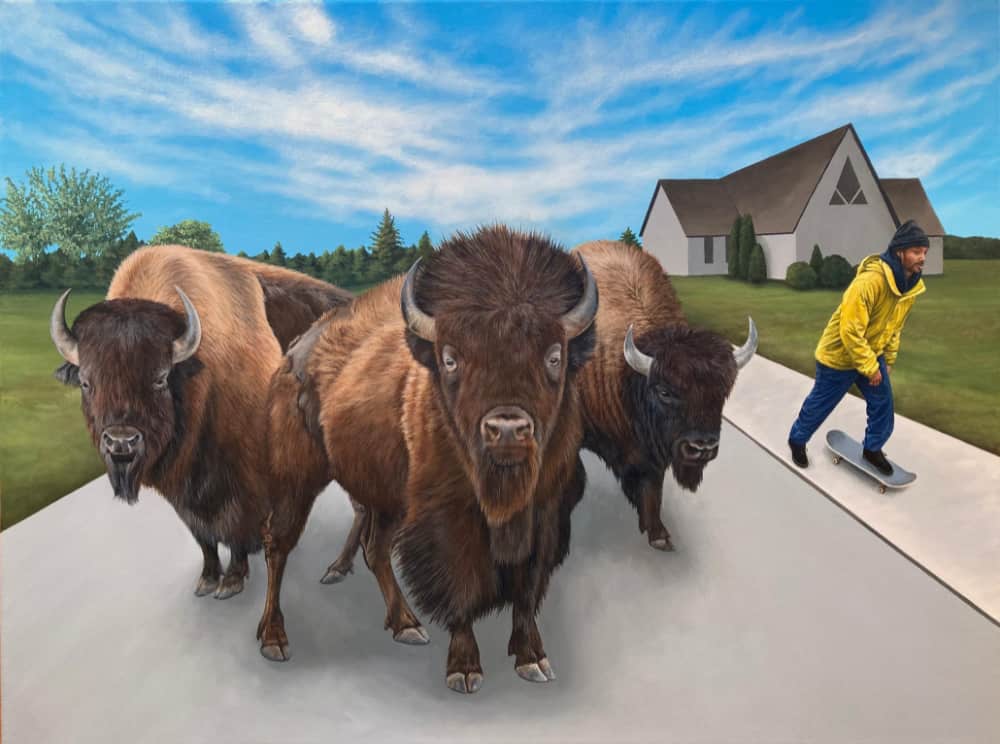 History Returns  2021
Acrylic on canvas  36″ x 48″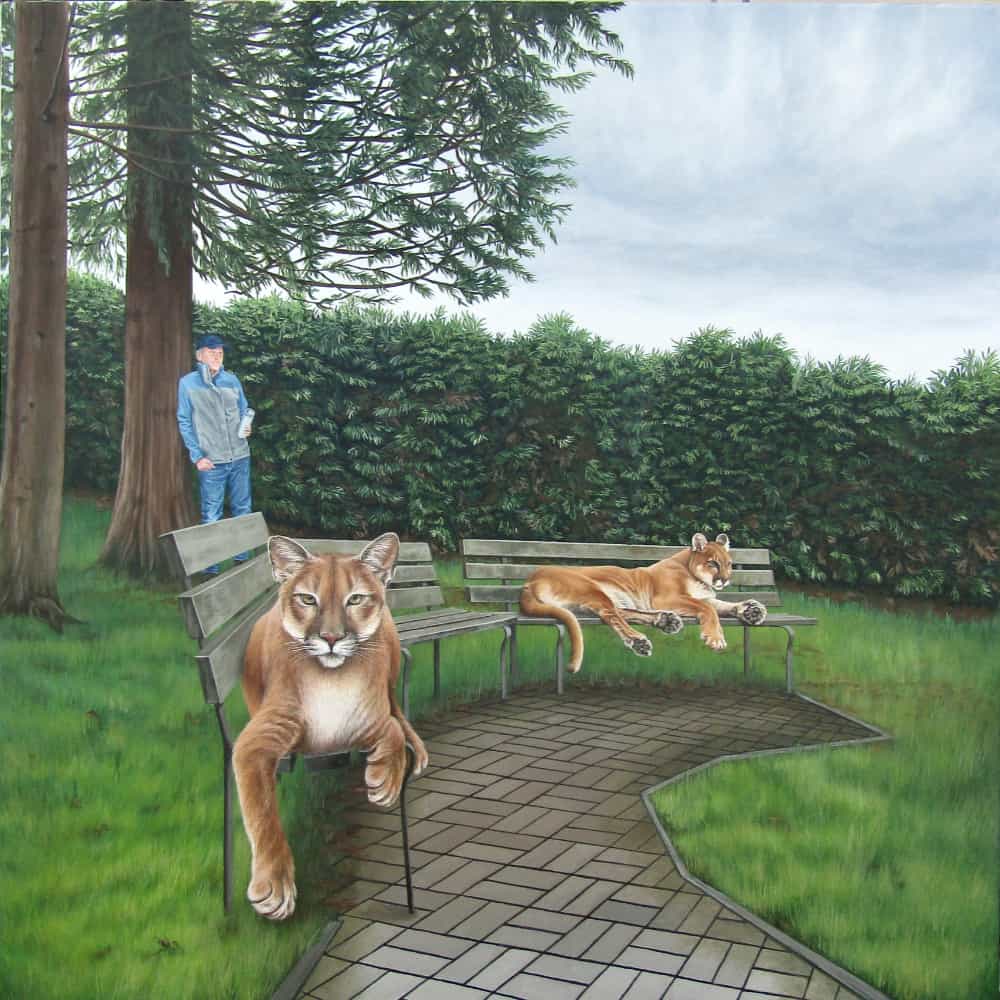 Meditation Park  2022
Acrylic on canvas  40″ x 40″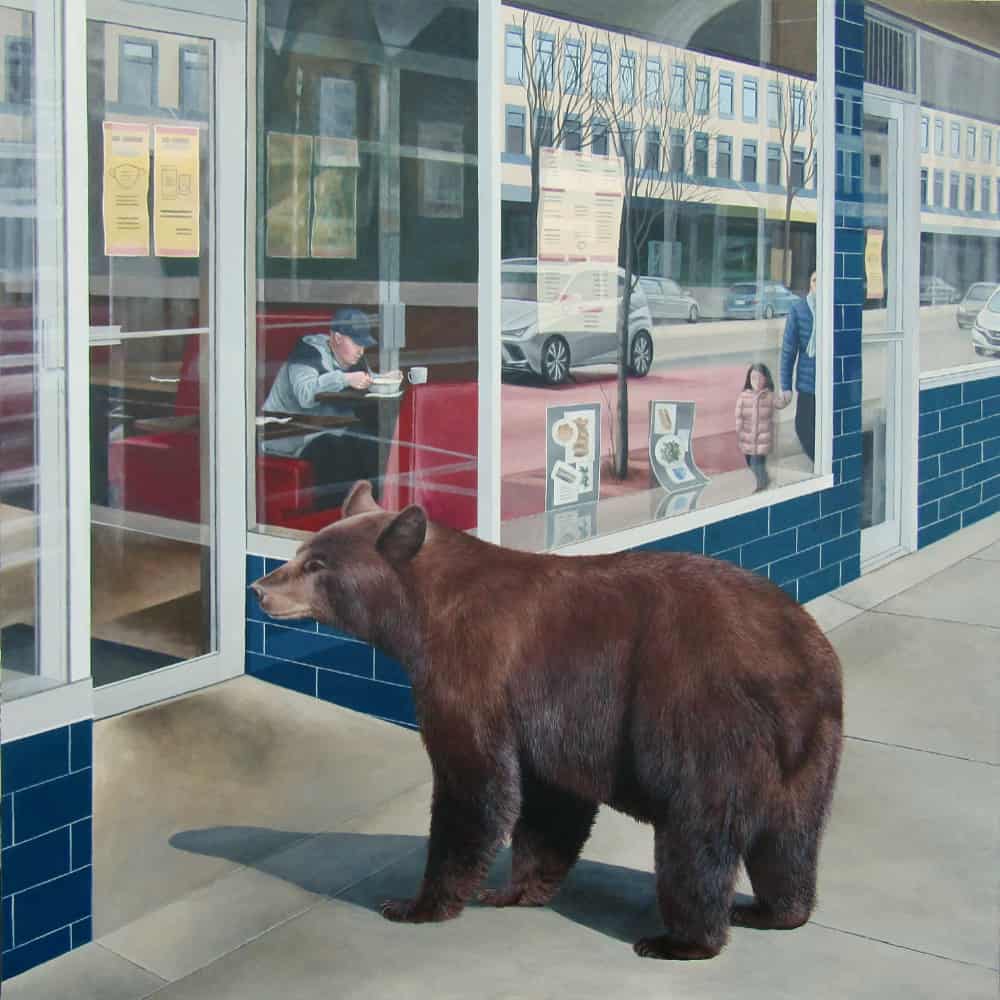 Salmon For Lunch  2022
Acrylic on canvas  40″ x 40″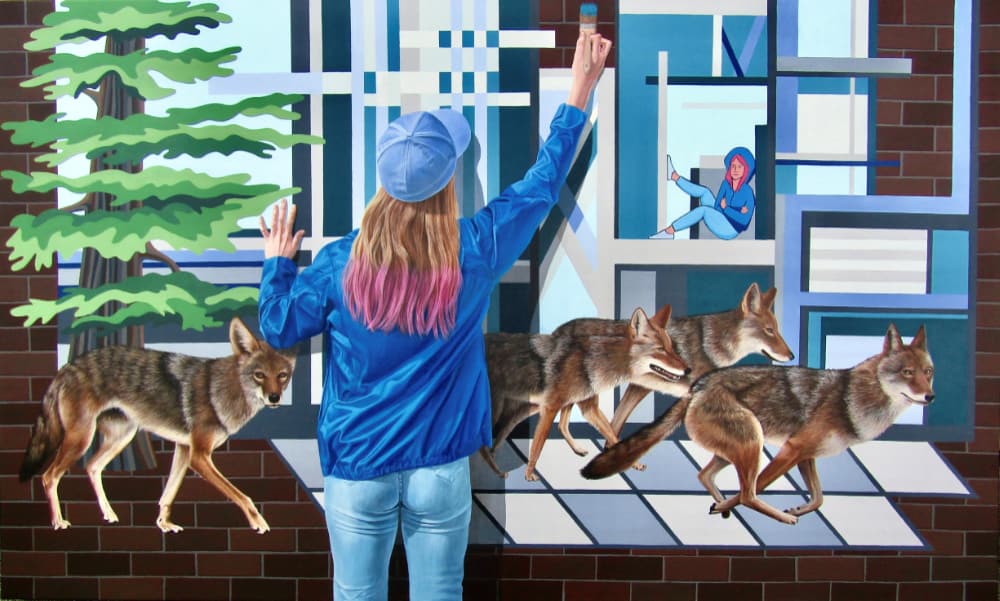 Meet Us At Stanley Park  2022
Acrylic on canvas  36″ x 60″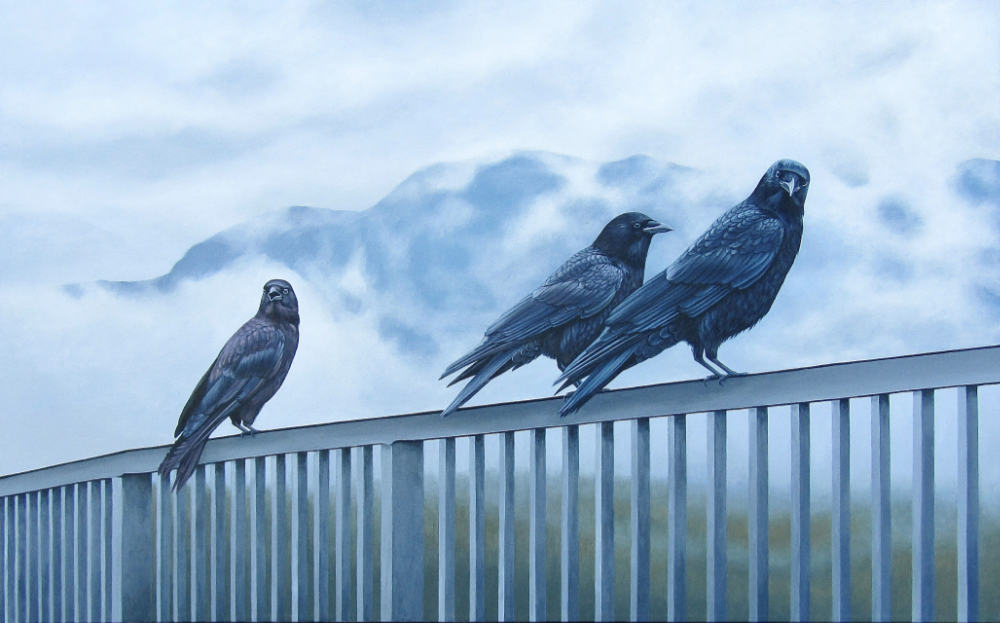 Birds Aren't Real  2022
Acrylic on canvas  30″ x 48″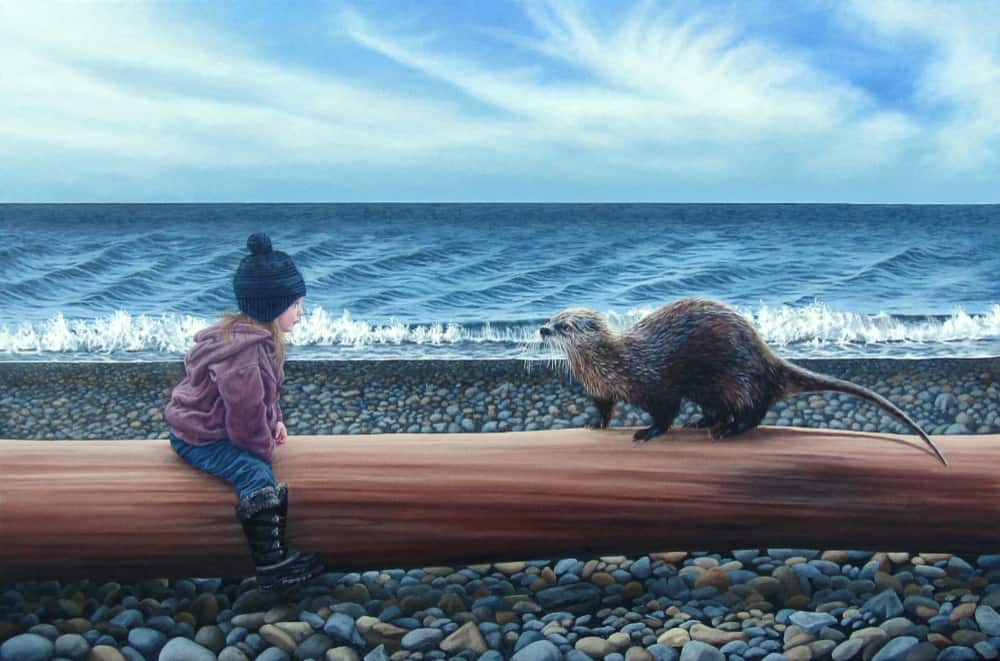 Beach Buddies  2022
Acrylic on canvas  24″ x 36″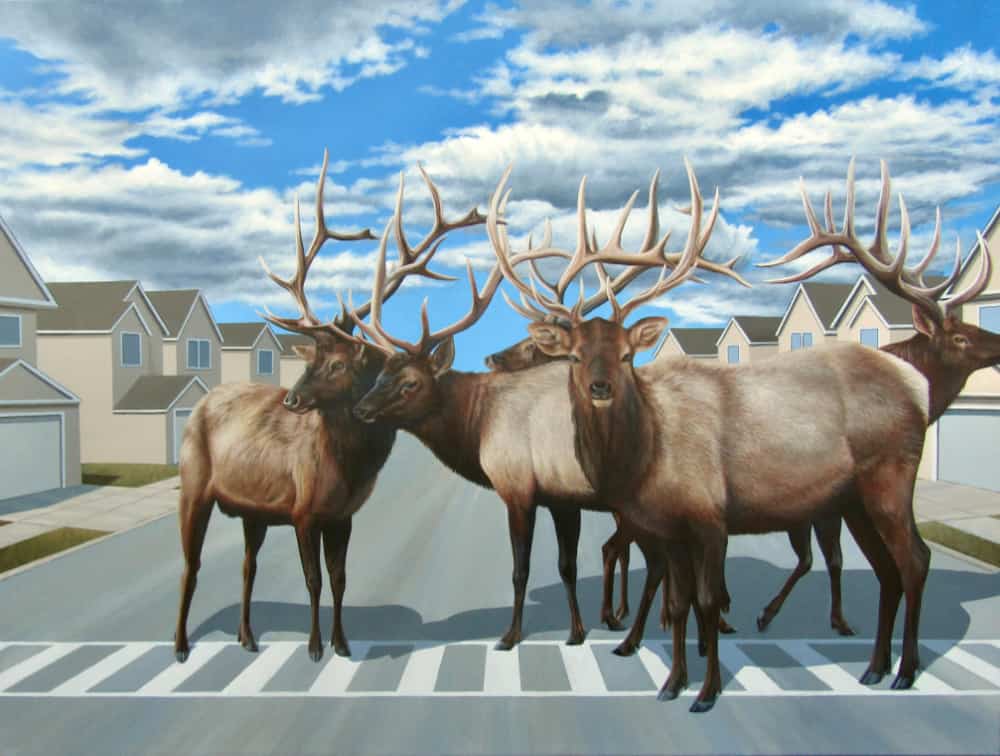 Blending In  2022
Acrylic on canvas  36″ x 48″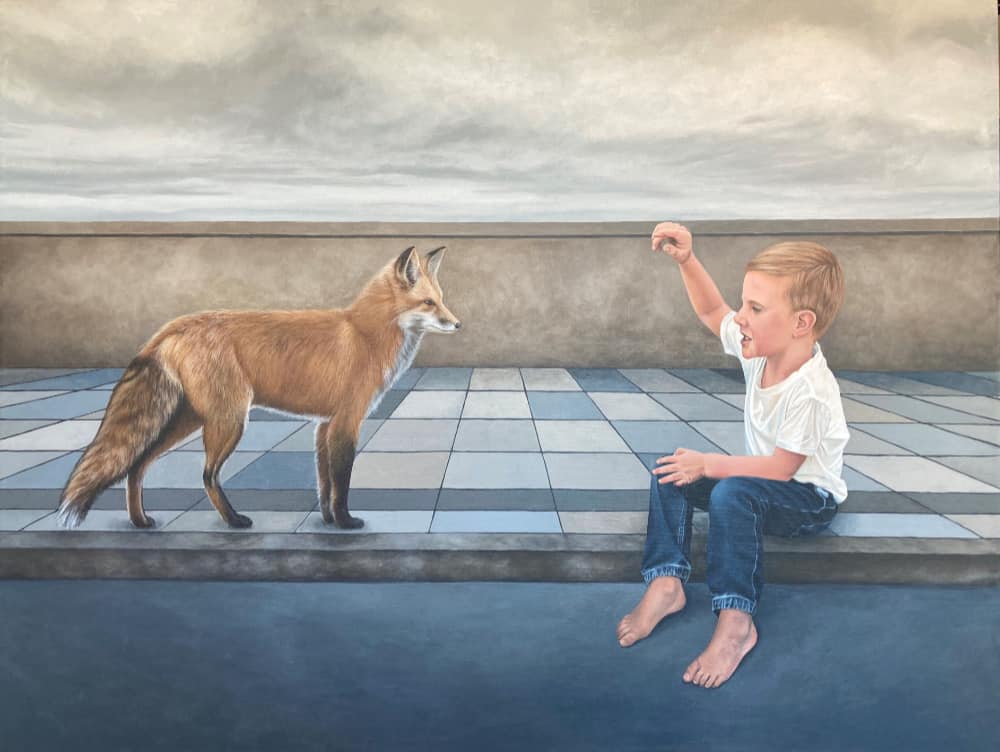 Friends  2022
Acrylic on canvas  30″ x 40″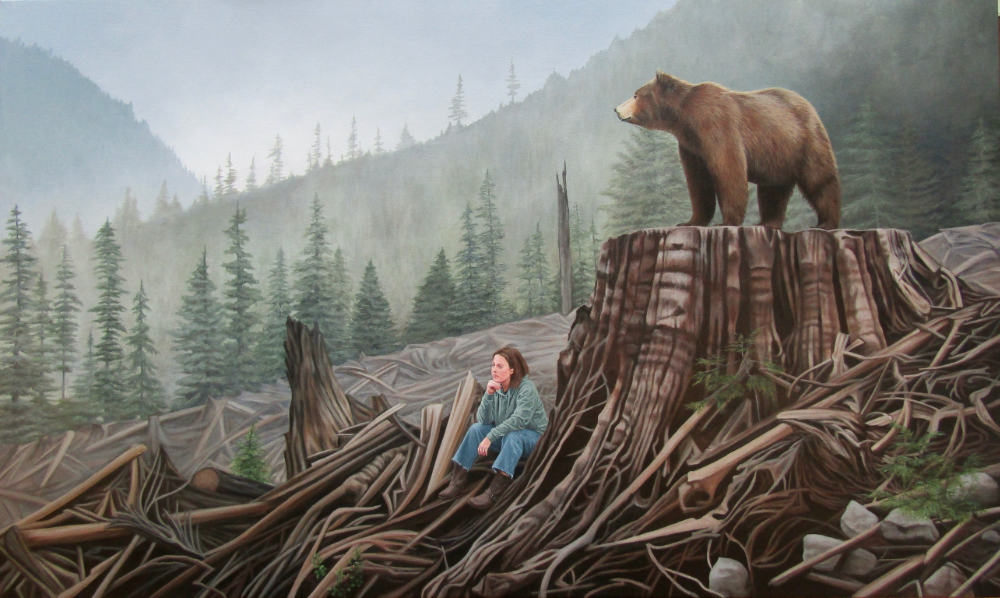 Guardian  2020
Acrylic on canvas  36″ x 60″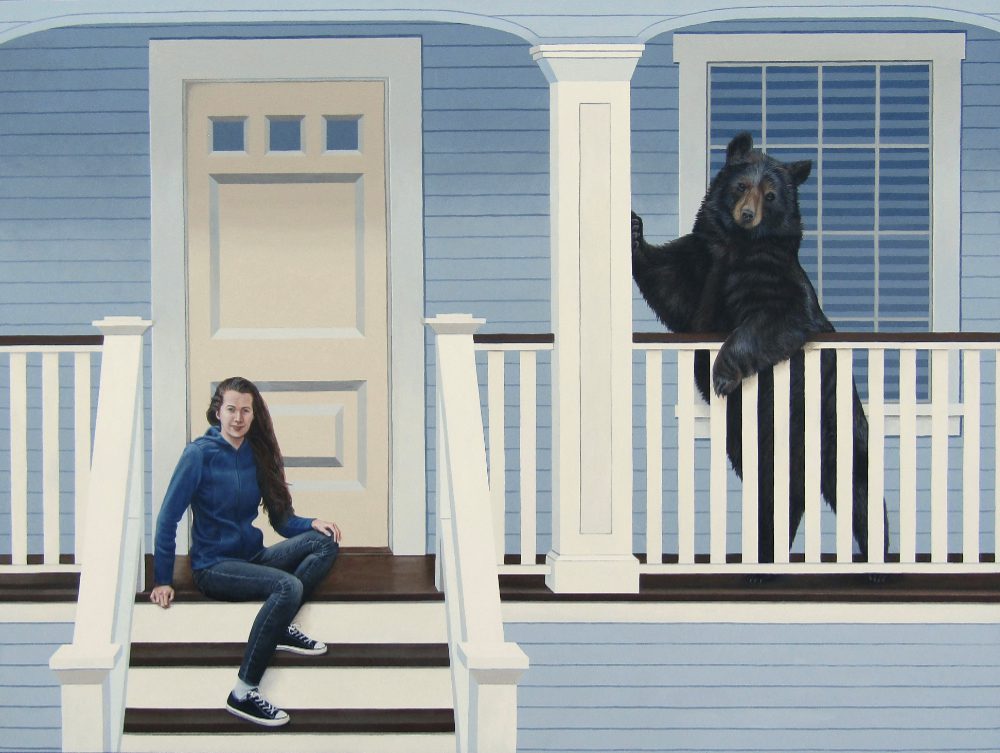 Neighbours  2021
Acrylic on canvas  36″ x 48″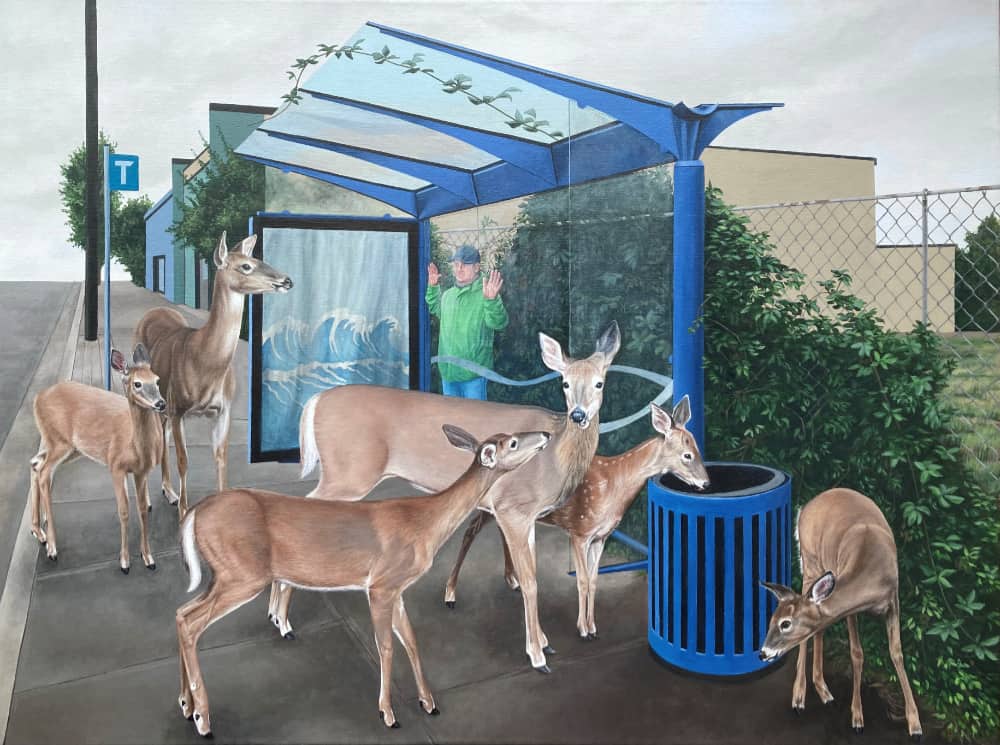 Who Is He?  2022
Acrylic on canvas  36″ x 48″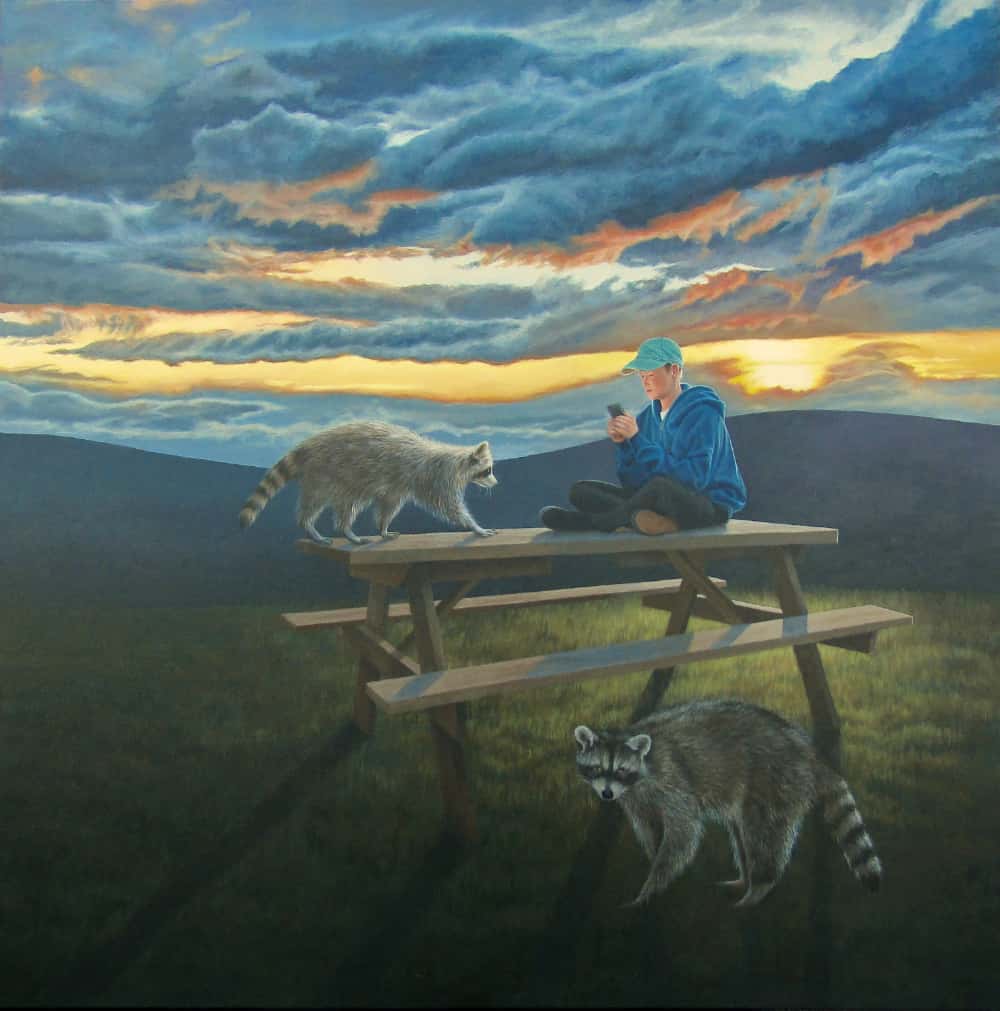 Scavengers  2021
Acrylic on canvas  40″ x 40″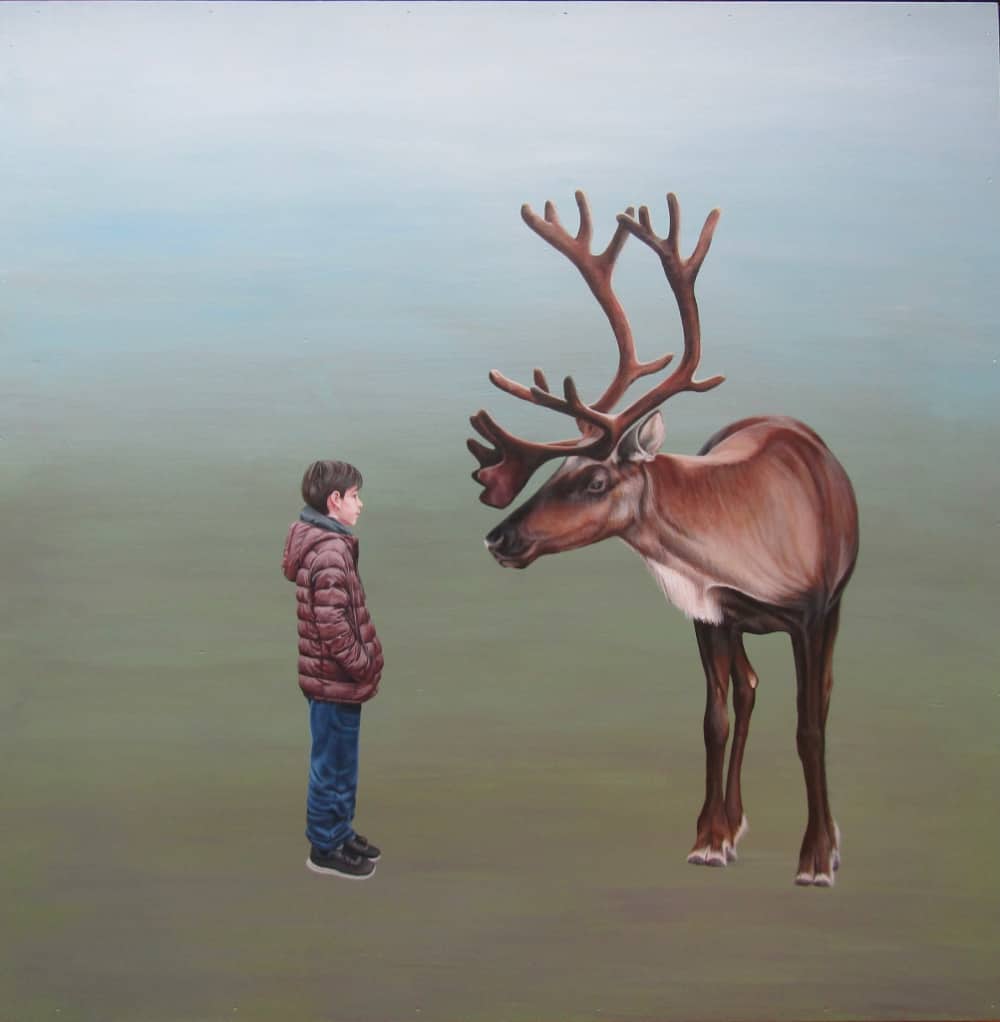 The Kid And The Caribou  2020
Acrylic on panel  30″ x 30″