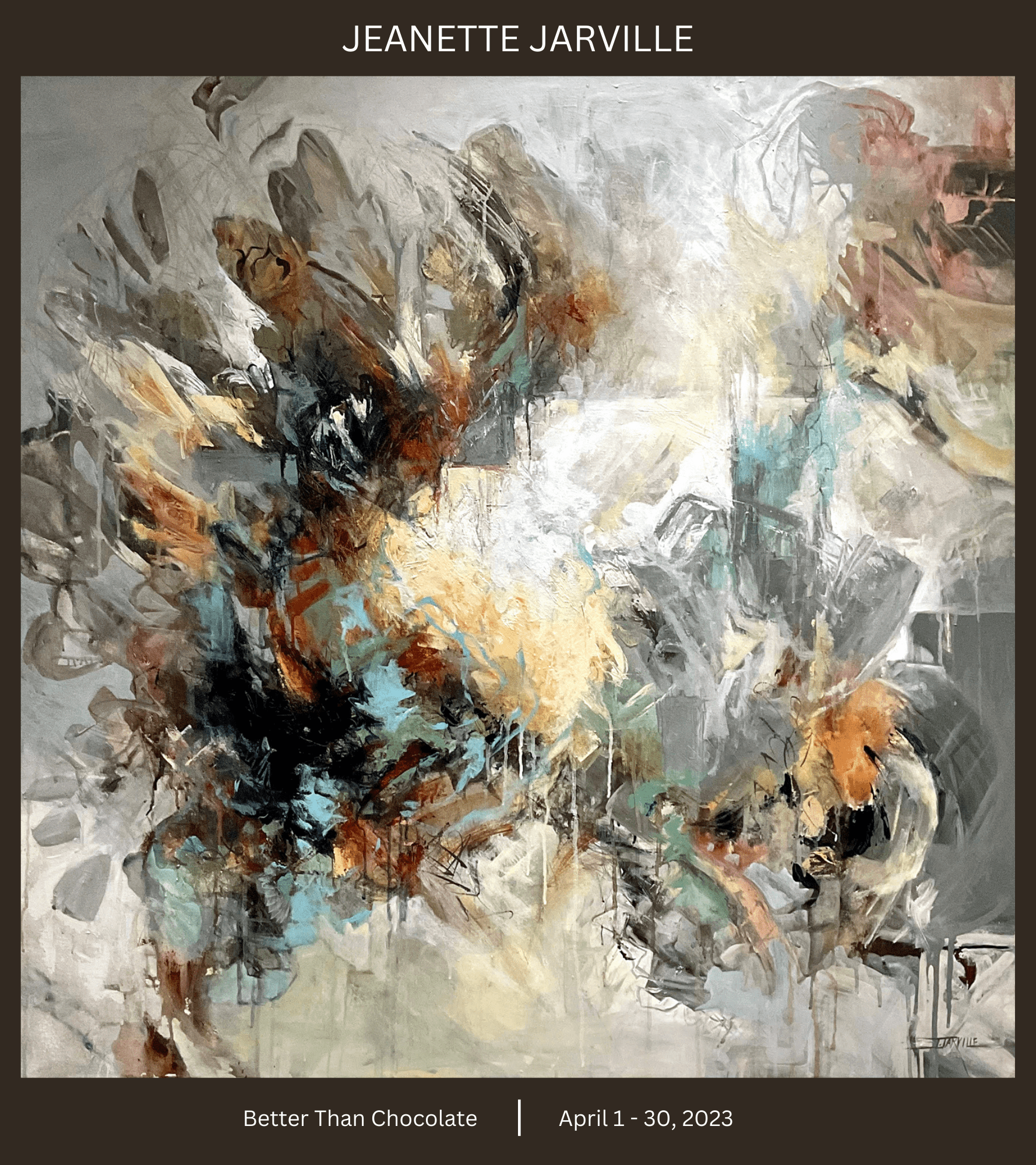 Opening Reception:
Saturday, April 1st from 2 to 4pm
Artist in attendance
By confidently combining academic training with the freedom of play and expressive experimentation, Jeanette constructs narratives in her abstract work that appear non objective but connect deeply to human emotions. She creates sophisticated, layered paintings filled with joy, light and history. The balance she achieves between lively brushwork and quiet areas are designed to evoke feelings and allow time for exploration of deeper discoveries within her work.
With a great interest in the creative process and personal growth, Jeanette believes our most authentic work manifests when we challenge ourselves beyond self imposed limitations and trust our instinct. She works in a state of flow, where the excitement lies, that is a feeling better than…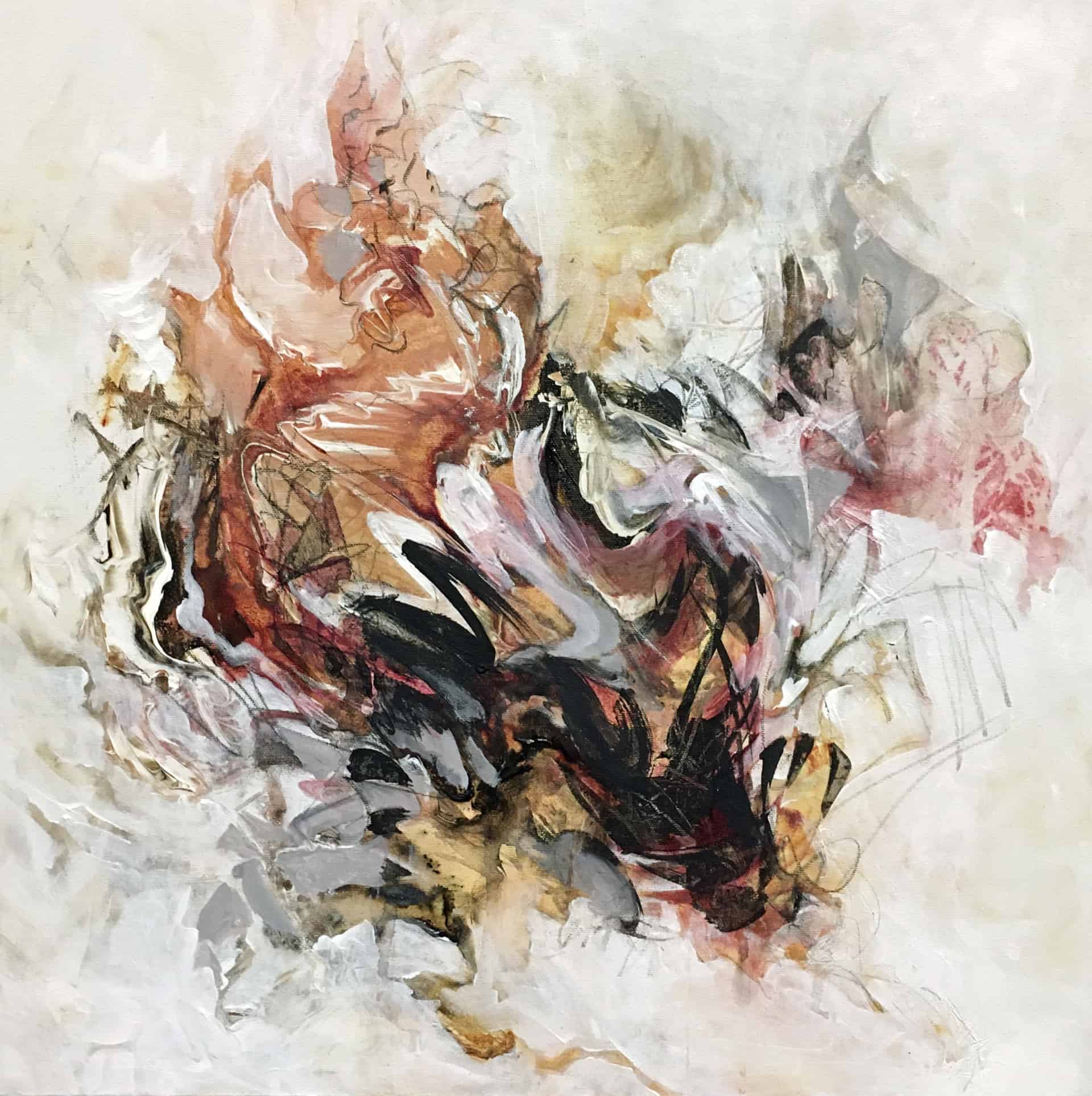 Follow Your Heart I  2023
Mixed media on canvas  20″ x 20″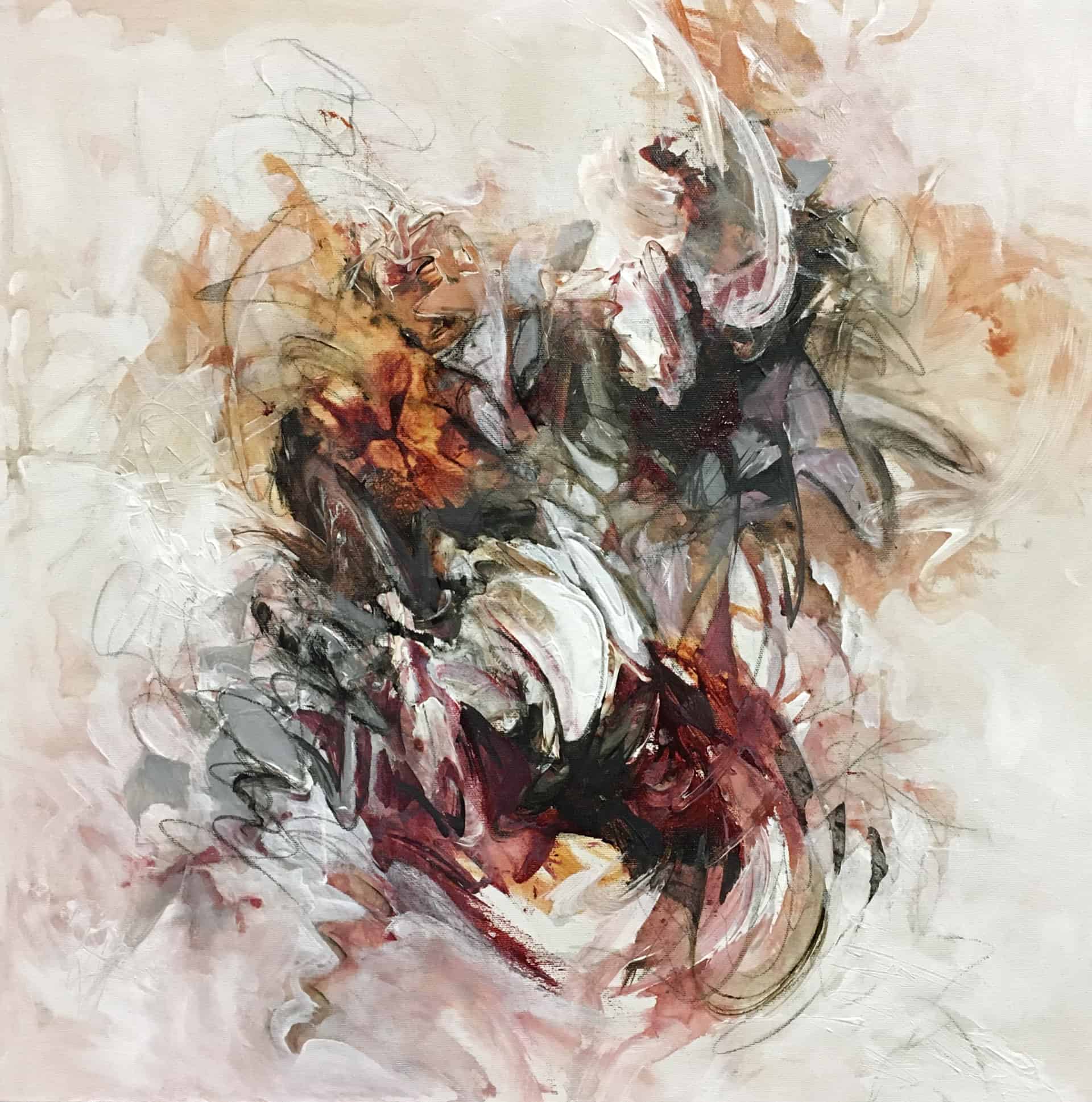 Follow Your Heart II  2023
Mixed media on canvas  20″ x 20″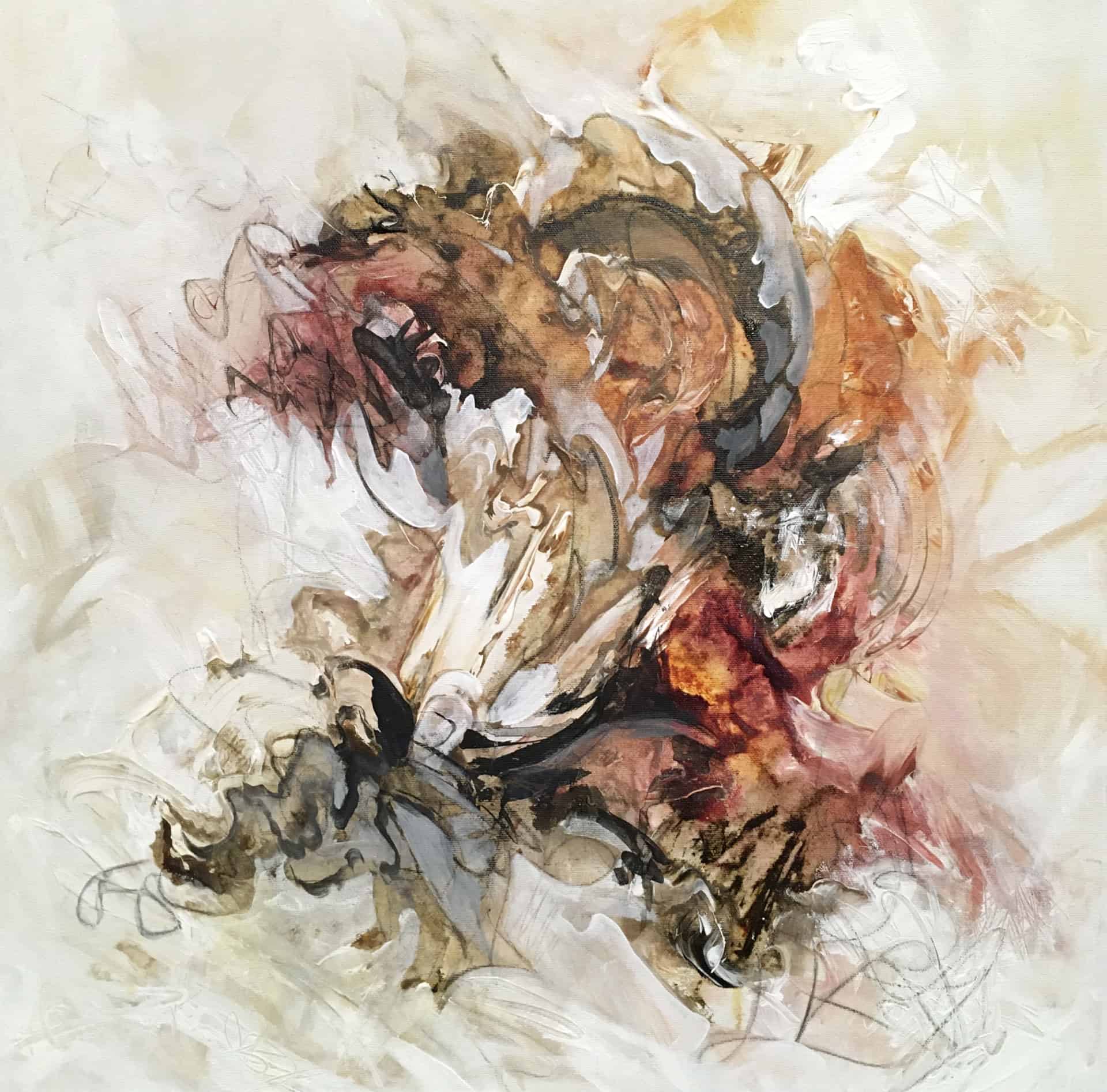 Follow Your Heart III  2023
Mixed media on canvas  20″ x 20″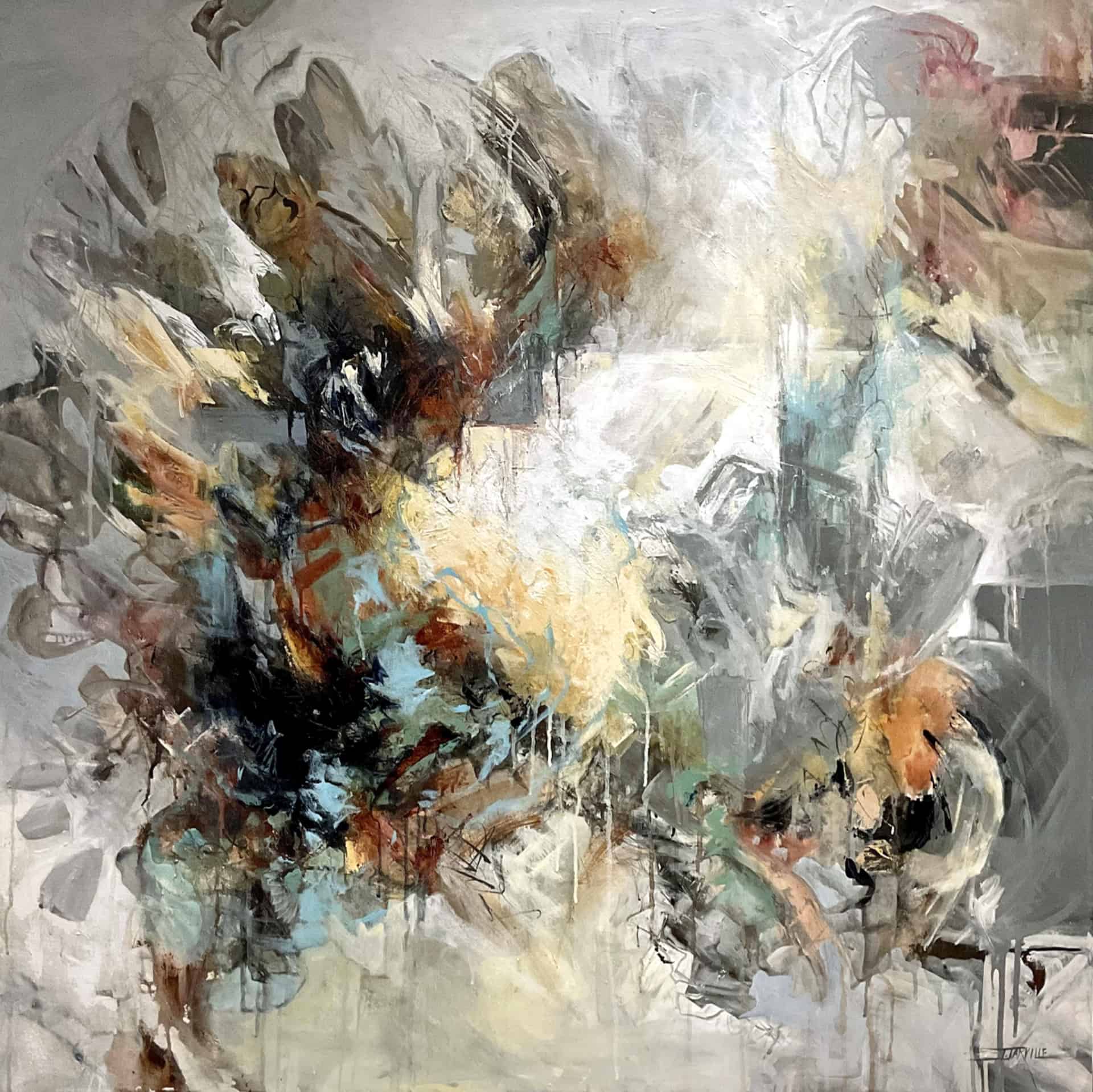 Better Than Chocolate  2023
Mixed media on canvas  48″ x 48″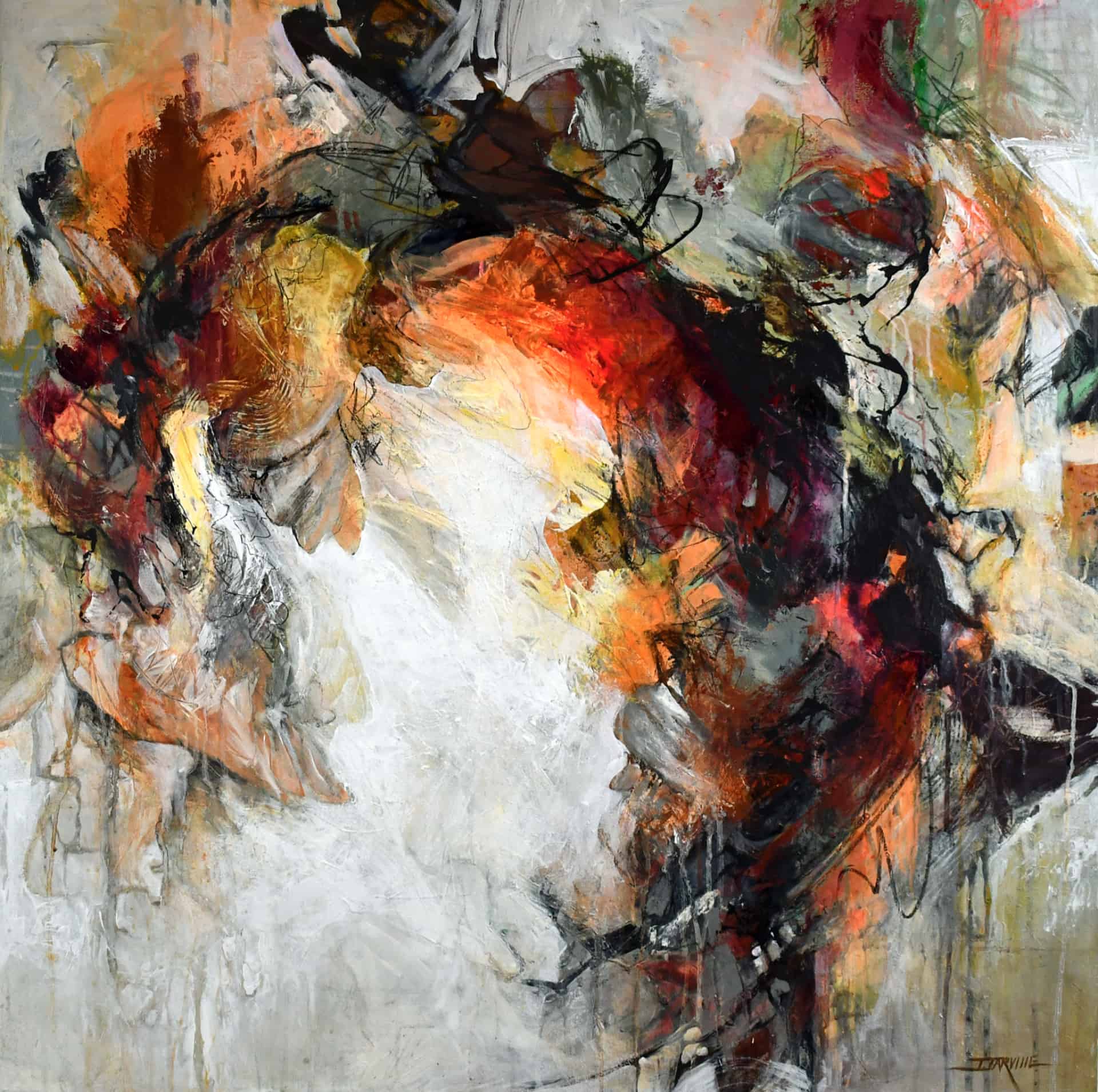 A Harvest of Crimson, Amber and Gold  2023
Mixed media on canvas  36″ x 36″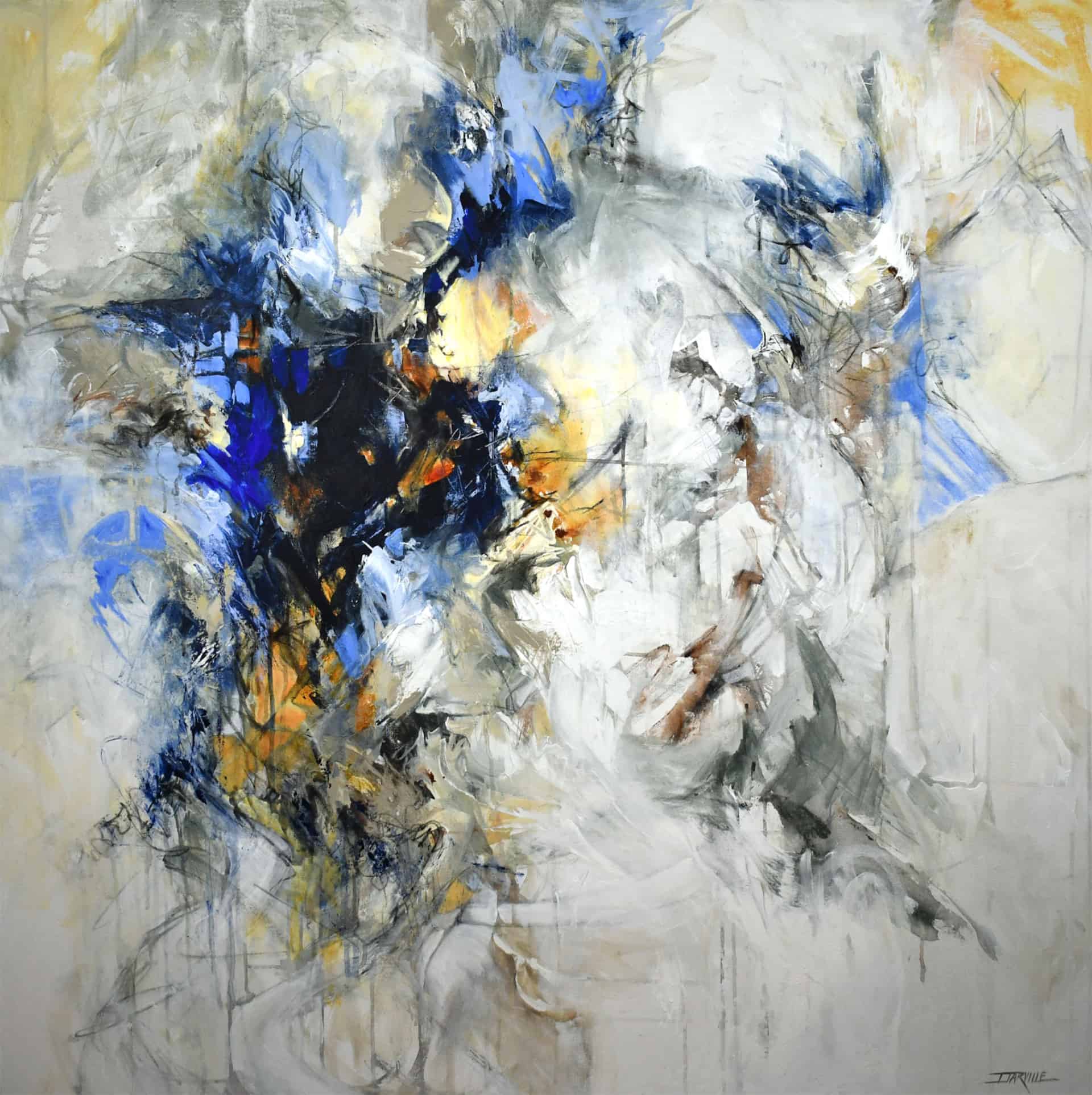 Around The World In A Day  2023
Mixed media on canvas  48″ x 48″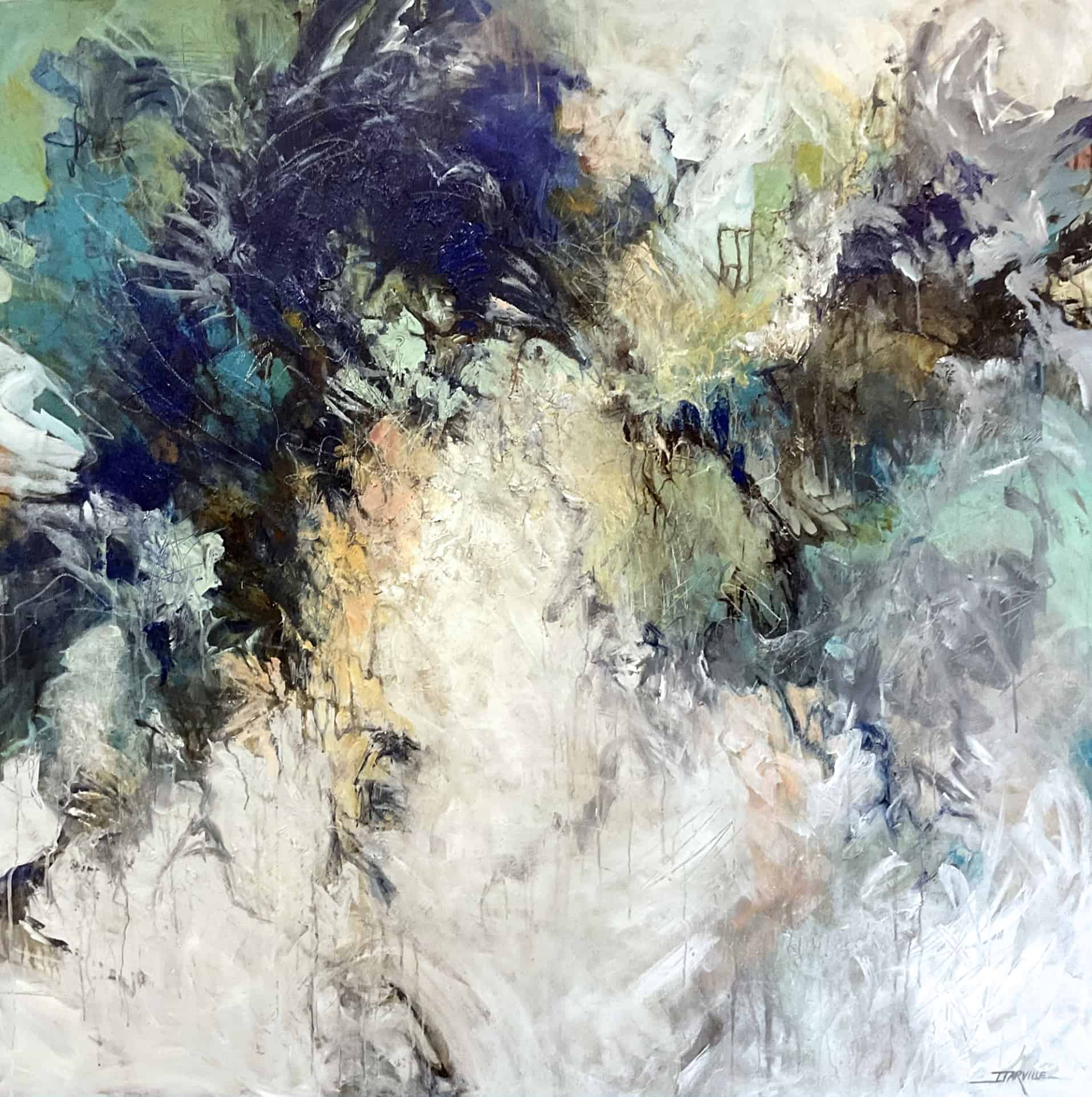 Nature's Path  2023
Mixed media on canvas  48″ x 48″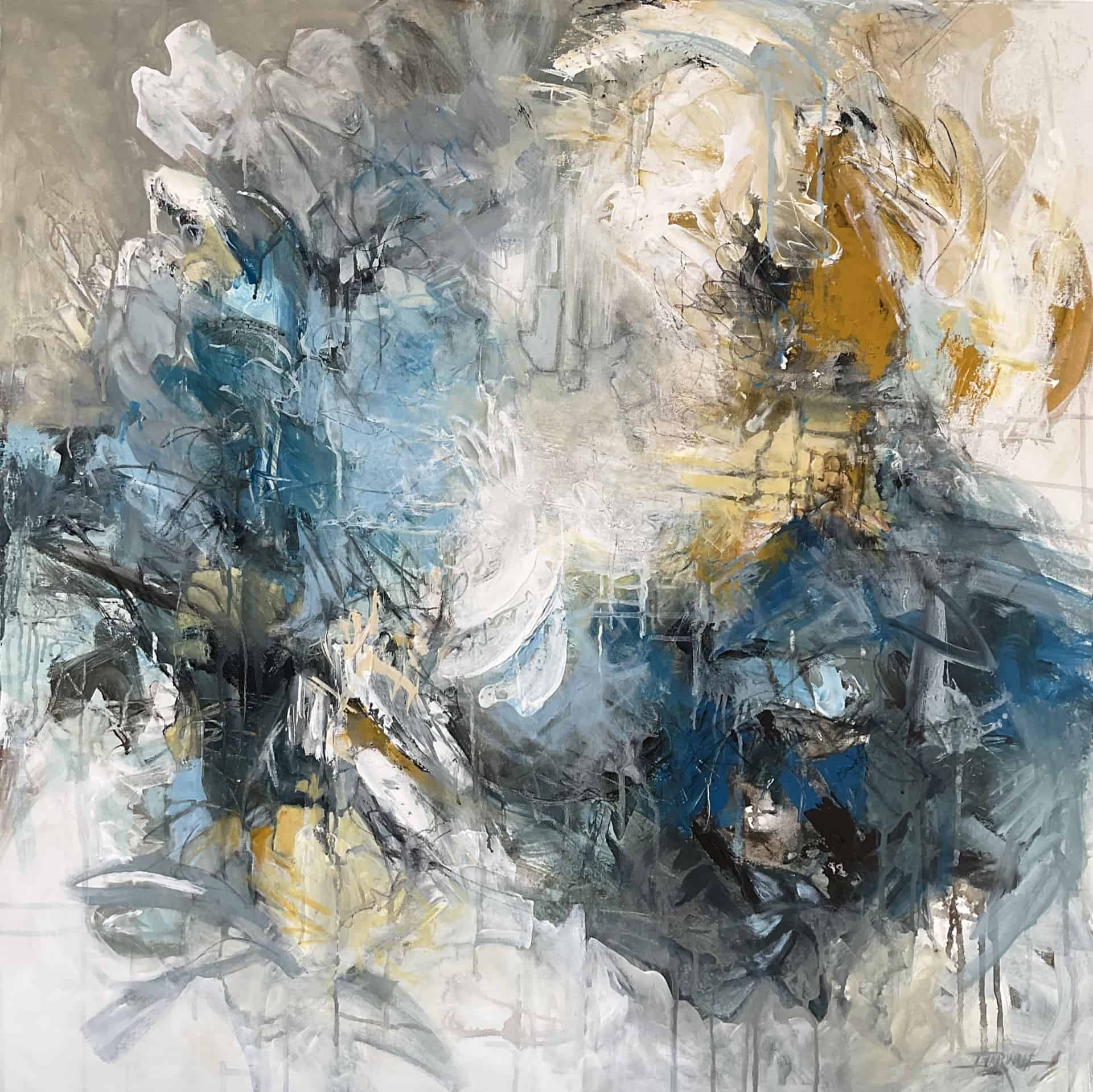 Signs of the Season  2023
Mixed media on canvas  36″ x 36″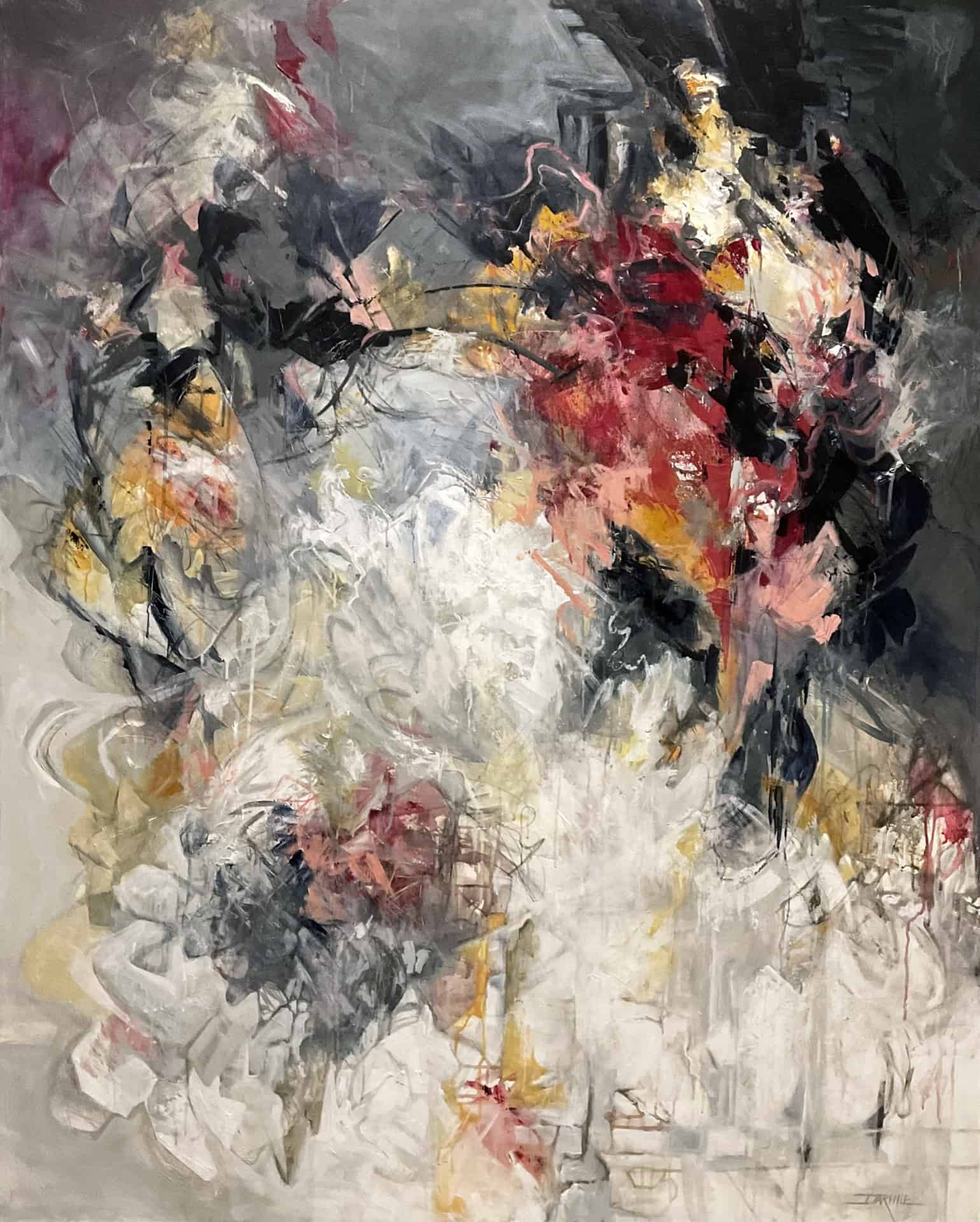 Midnight Bouquet  2023
Mixed media on canvas  60″ x 48″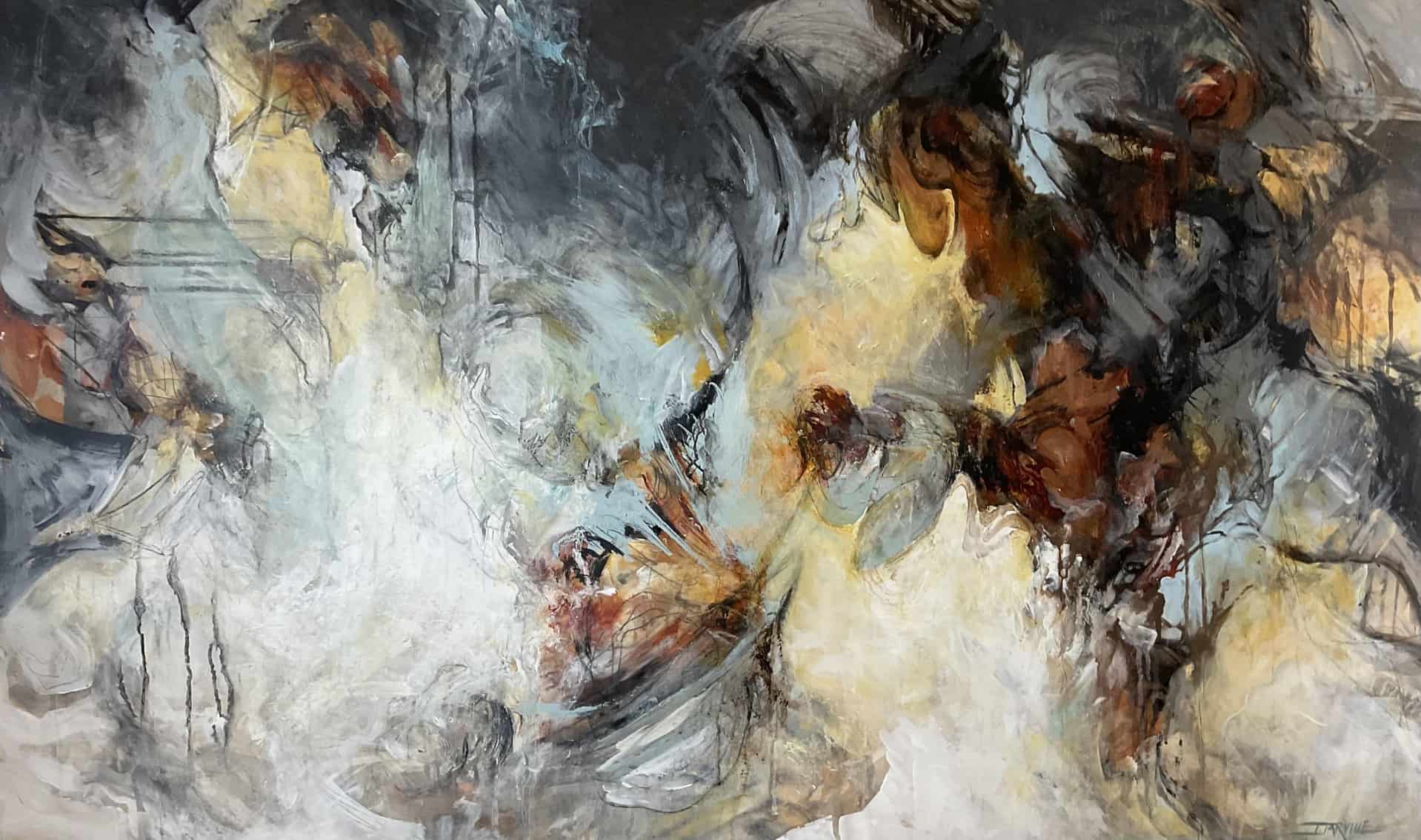 A Symphony In Nature  2023
Mixed media on panel  36″ x 60″
Ebb And Flow  2023
Mixed media on canvas  48″ x 24″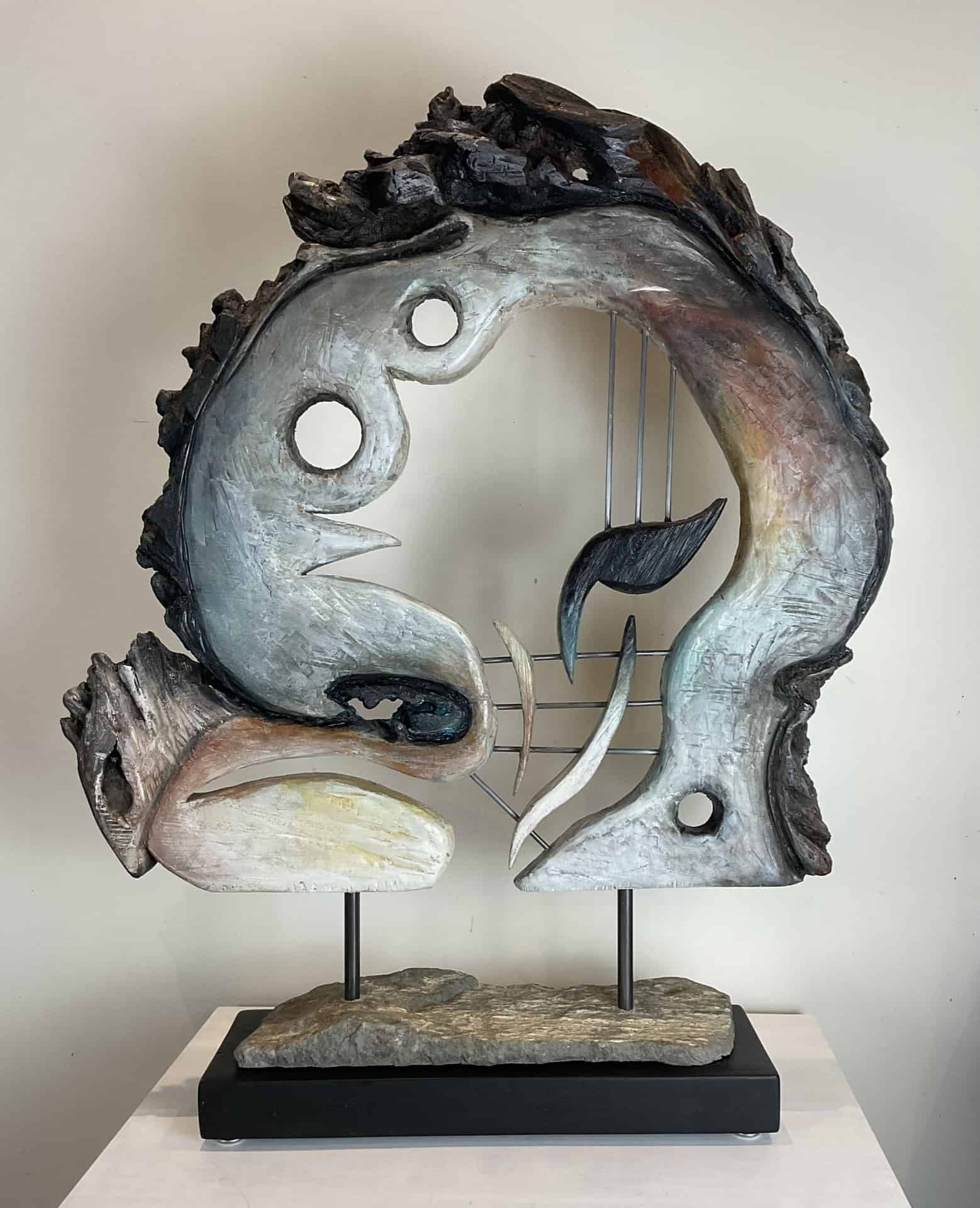 A Symphony In Nature  2023
Wood, Brass, Stone & Paint  33″ x 27″ x 5.75″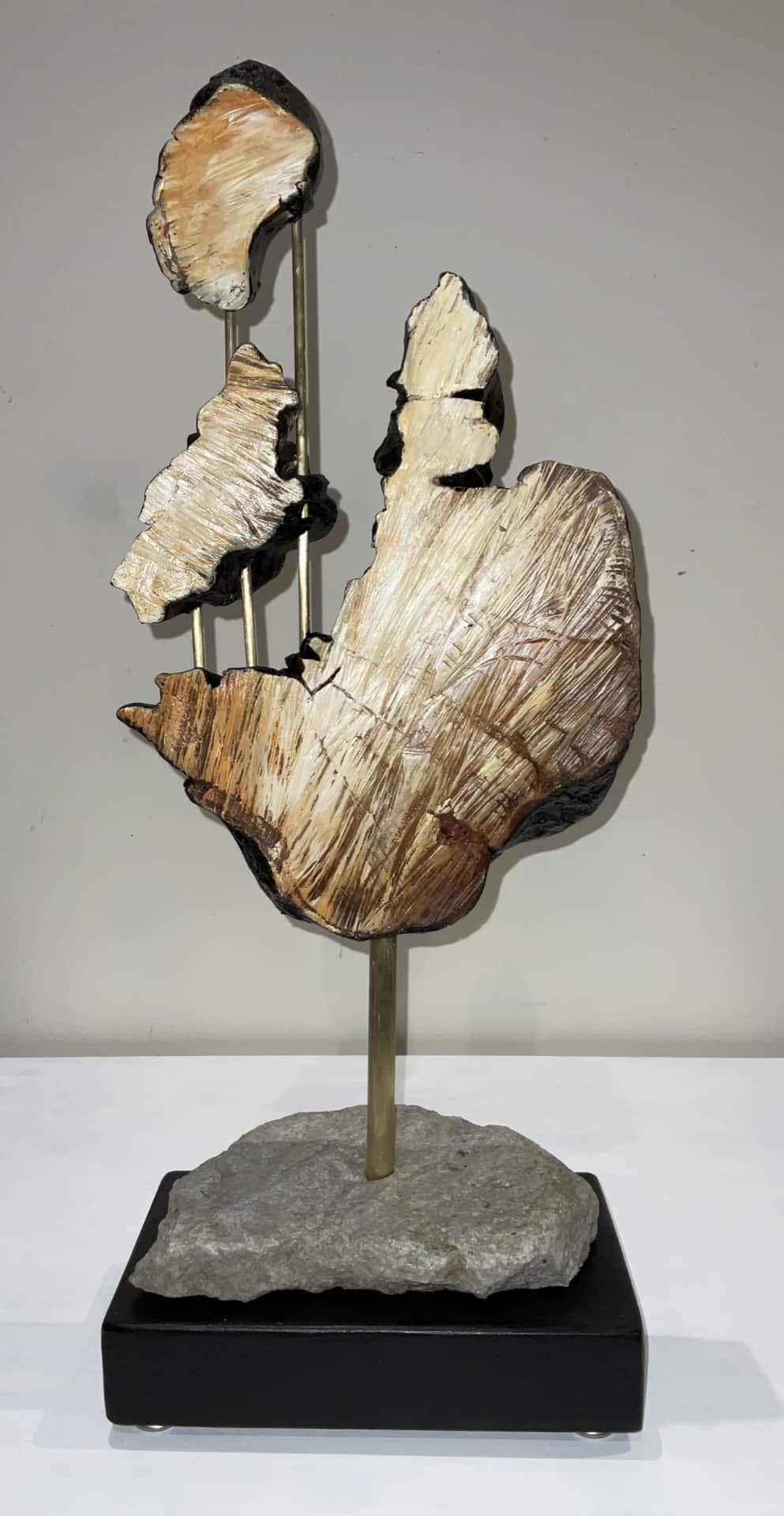 Solar Flare  2023
Wood, Brass, Rock & Paint  23″ x 9″ x 5.75″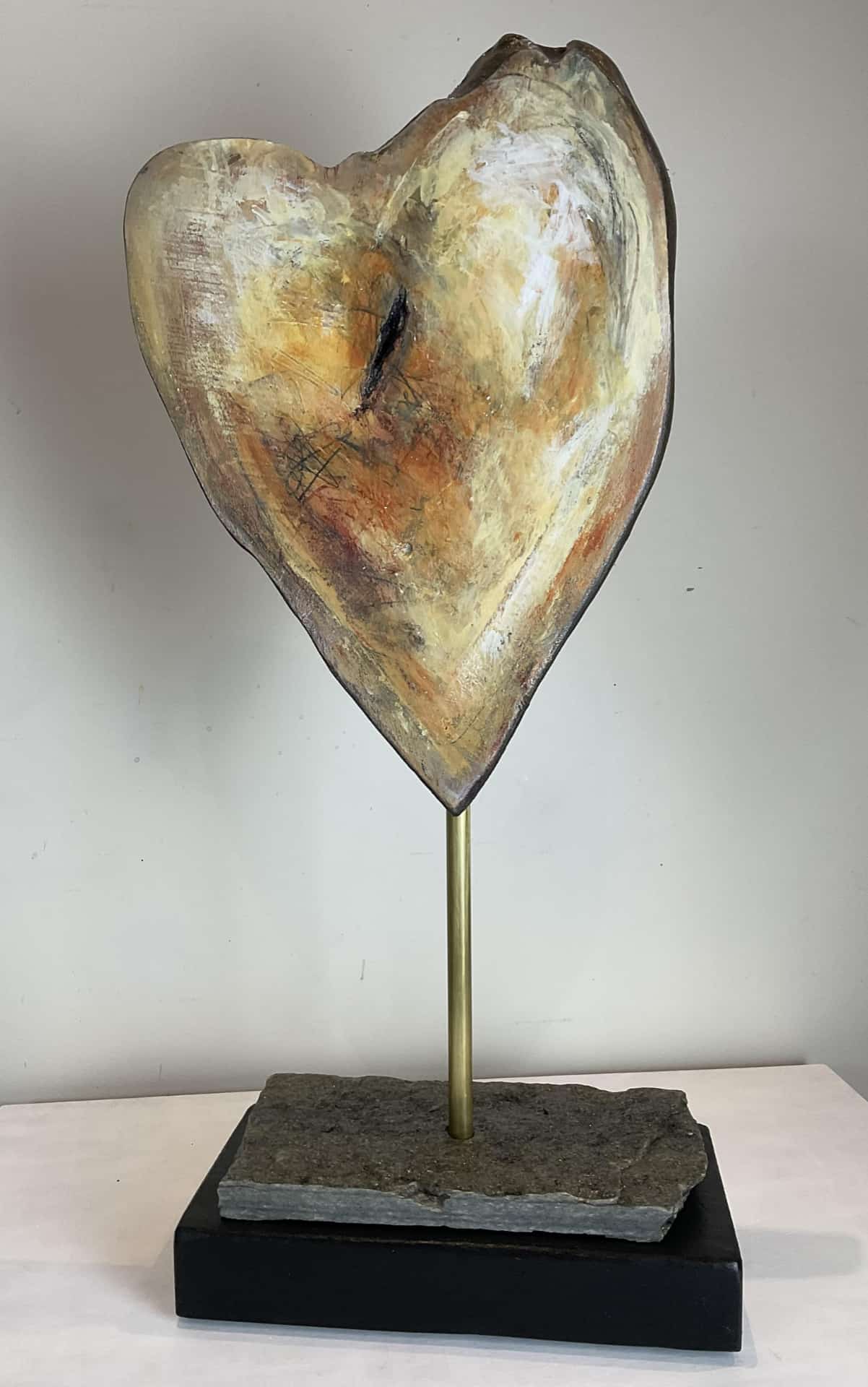 A Golden Heart  2023
Wood, Brass, Stone & Paint  23.75″ x 10.75″ x 5.75″