JUDY CHENG
New Works
Nov 5 –  30,2016
Judy Cheng's reputation in the arts community has grown such that her name has become eponymous with this particular aesthetic. Under the tutelage of local legend Gordon Smith, Cheng has developed her own voice – making paintings that defy simple categorizations. Taking cues  from historical Chinese notions of eliminating a single privileged perspective – she indiscriminately covers the canvas with paint, allowing for a balance of delicate control and vigorous mark-making to inform each other throughout the process.
What results is a careful blend of clutter and space – Cheng works her surface until an amicable balance is achieved – searching for that abstract sense of harmony until she is able to put her brush down. This sensibility is what draws people to her work, some are immediately struck by it while others need time to absorb. The harmonizing of opposites are what creates the intrigue in her work and keeps it fresh for those fortunate enough to live with one. Every glance reveals a new pattern, a new colour, a new understanding of the space as you slowly come to realize what her painting is trying to communicate.
GORDON SMITH: Judy and I have shared experiences photographing images together, but her painting is her own and I admire her work very much. I have learned from her.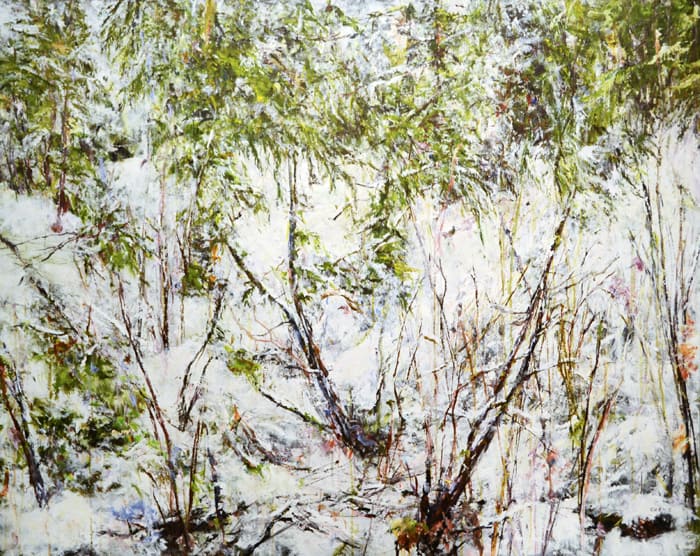 Click on image to view exhibition