Borrowed Gardens
Feb 4 – 28, 2023
Opening Reception: Saturday, Feb 4th; 2-4pm.
Artist in Attendance
Borrowed Gardens, by Krista Johnson, is a selection of new paintings, large and small, which examine her experience with gardens in private spaces and on city streets.
Gardens and flowers have been a long enduring theme in Krista work.
In her previous garden and floral paintings, Krista purposely ignored those parts of the city, like fences and walls, which encroached on the natural landscape. But, in Borrowed Gardens, she adds these urban elements, not as encroachments, but as a way to contextualize, and to put into contrast, the more flowing organic shapes and colours of foliage and flowers.
Much of Krista's work revolves around witnessing the world around her and the interpretation of these moments translated through paint on canvas and paper. A sense of energy and appreciation of daily encounters with these outdoor spaces is retold and interpreted through the physical process of painting them.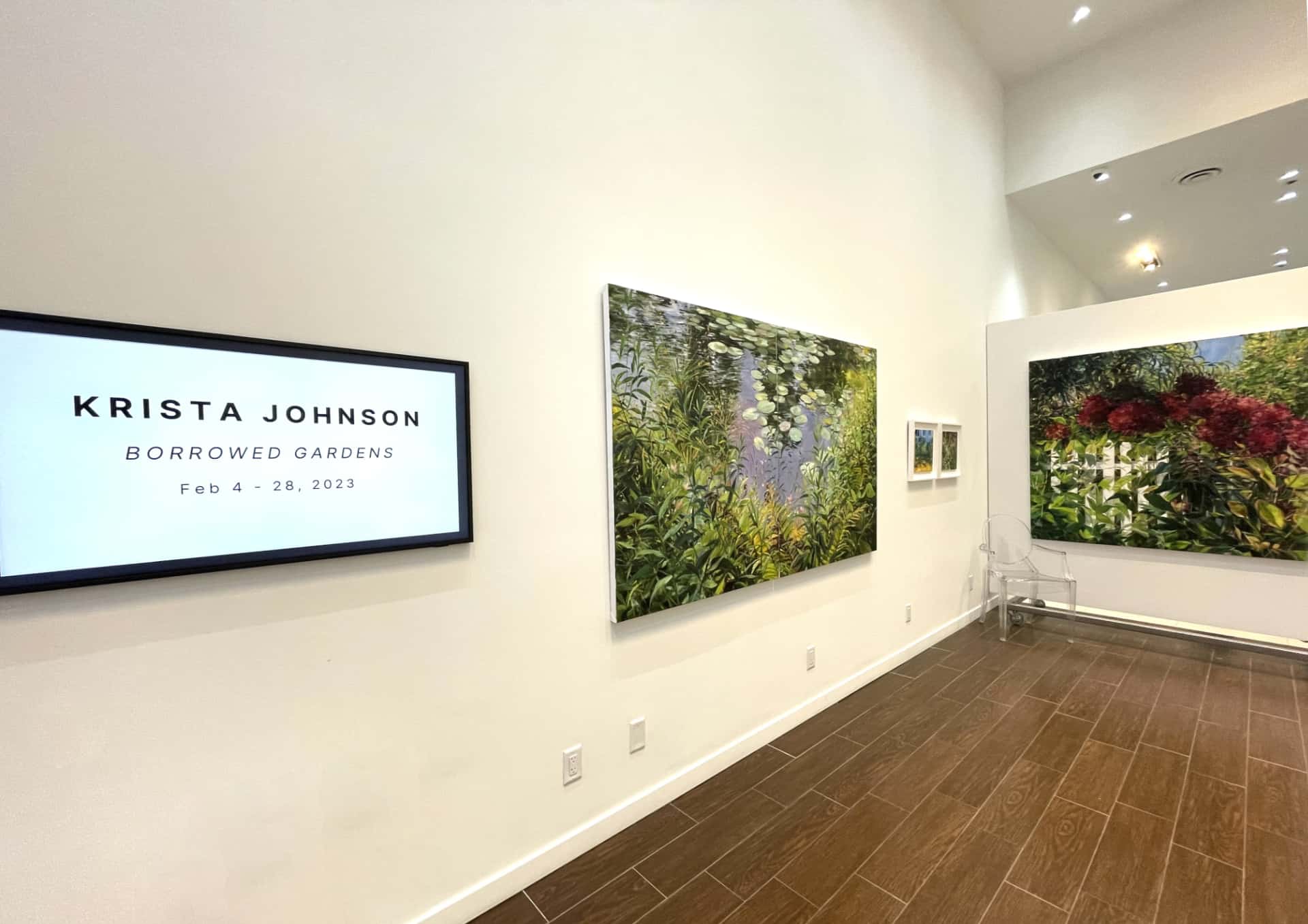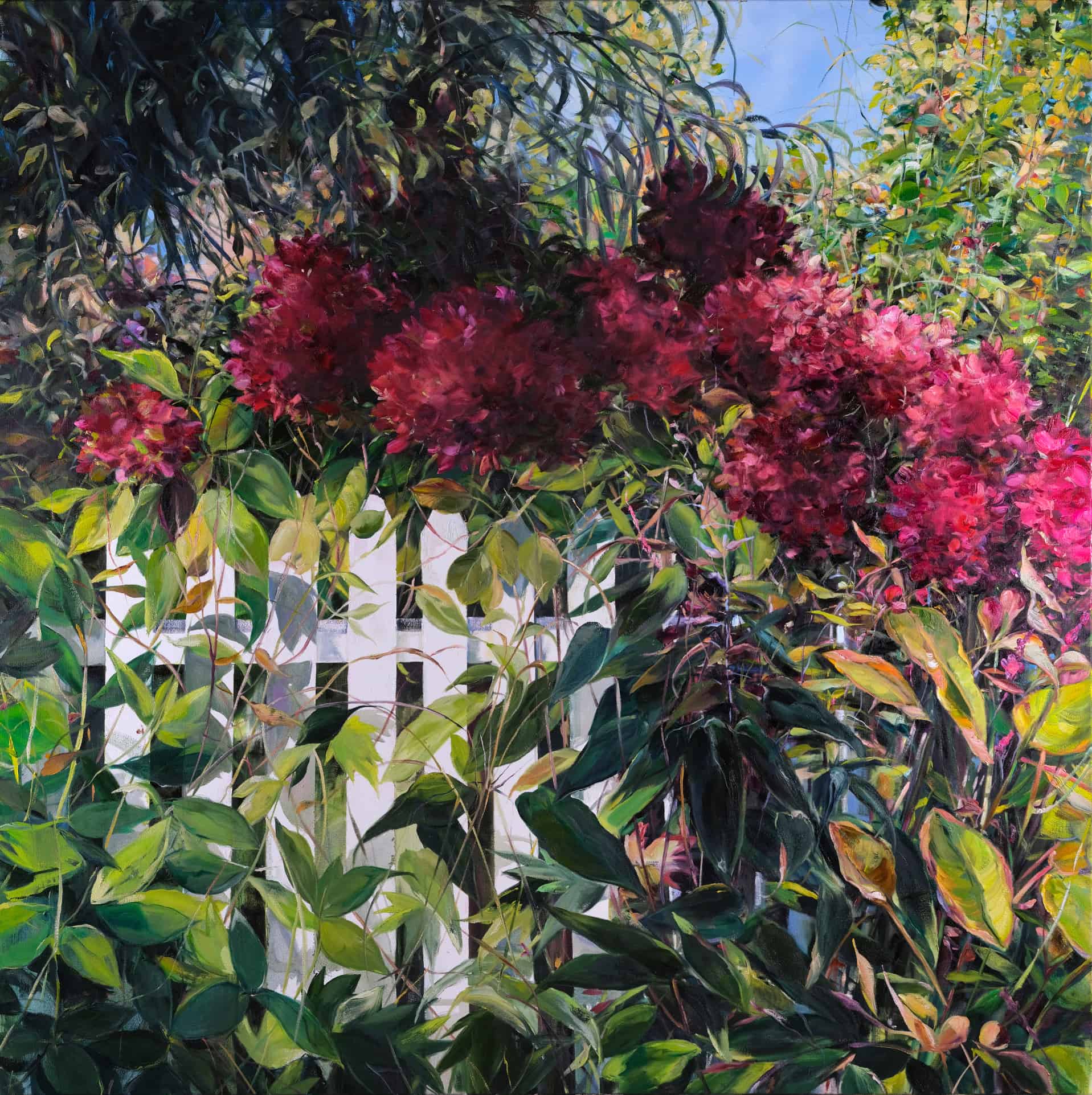 Family Heirlooms  2023
Oil on canvas  60″ x 60″
$6,500.00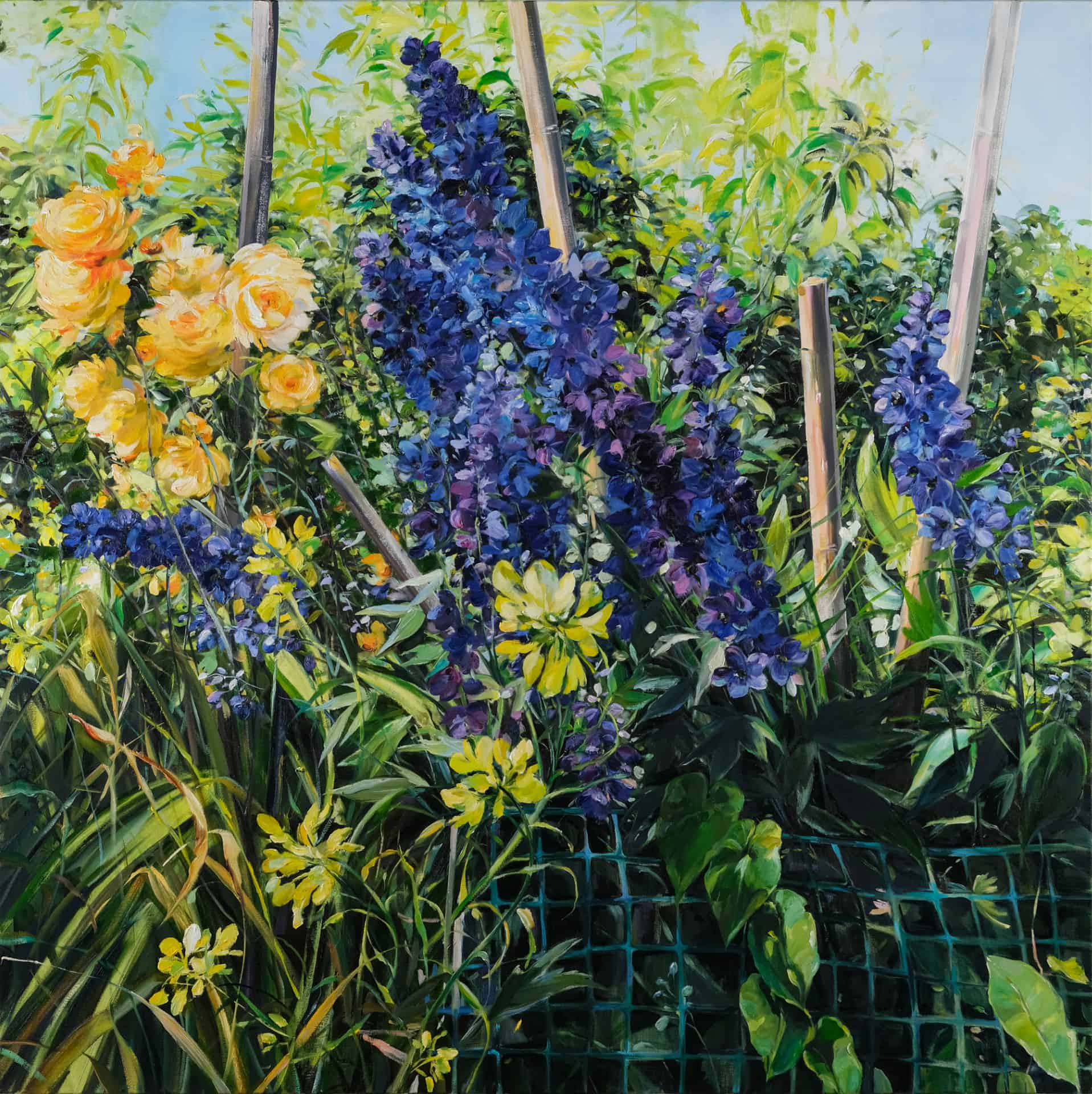 The Ground Beneath My Feet  2023
Oil on canvas  54″ x 54″
SOLD
From Another Place, From Another Time  2022
Oil on canvas  50″ x 80″ diptych
$7,200.00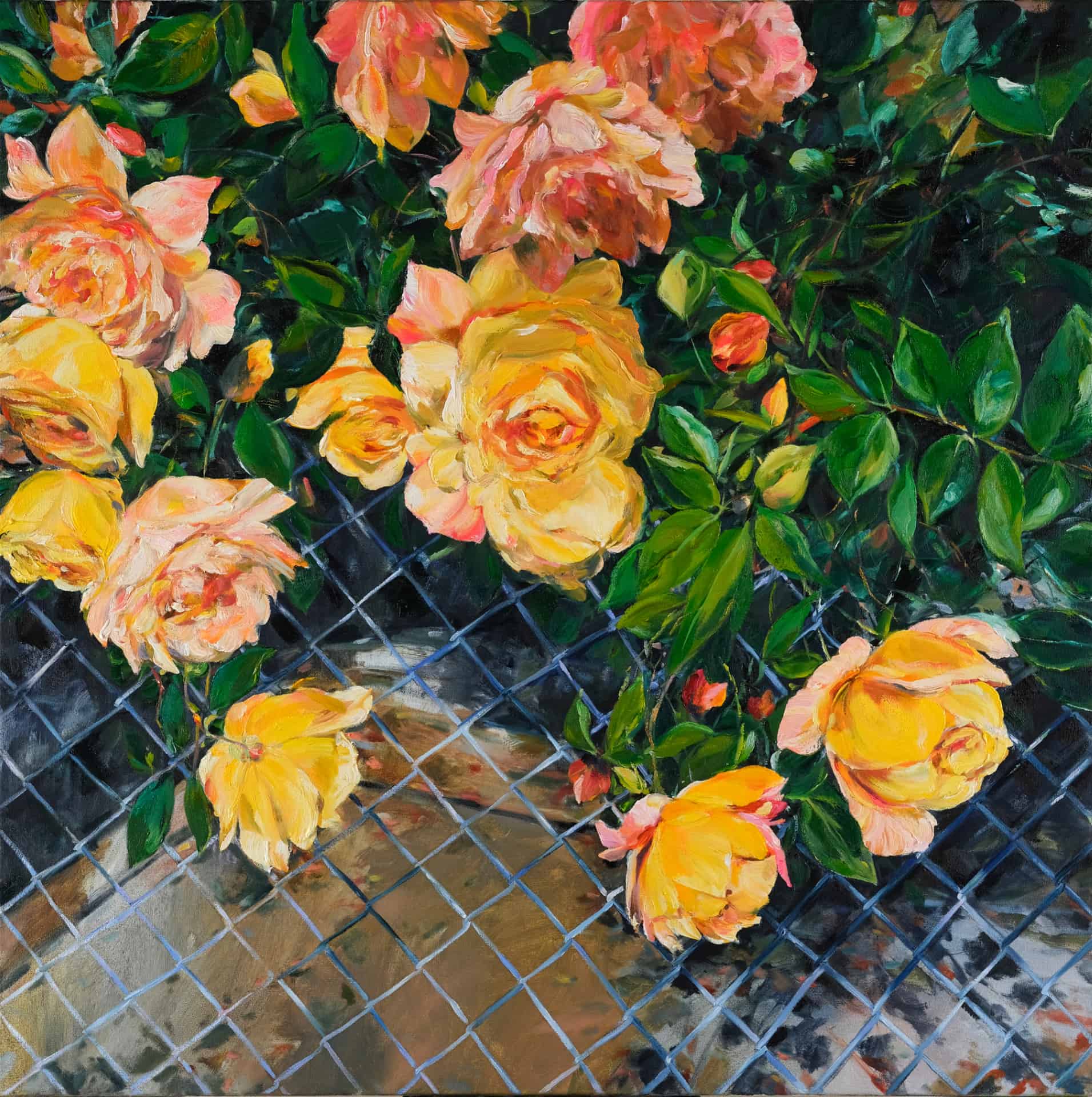 Illusions Of Certainty  2023
Oil on canvas  36″ x 36″
$3,300.00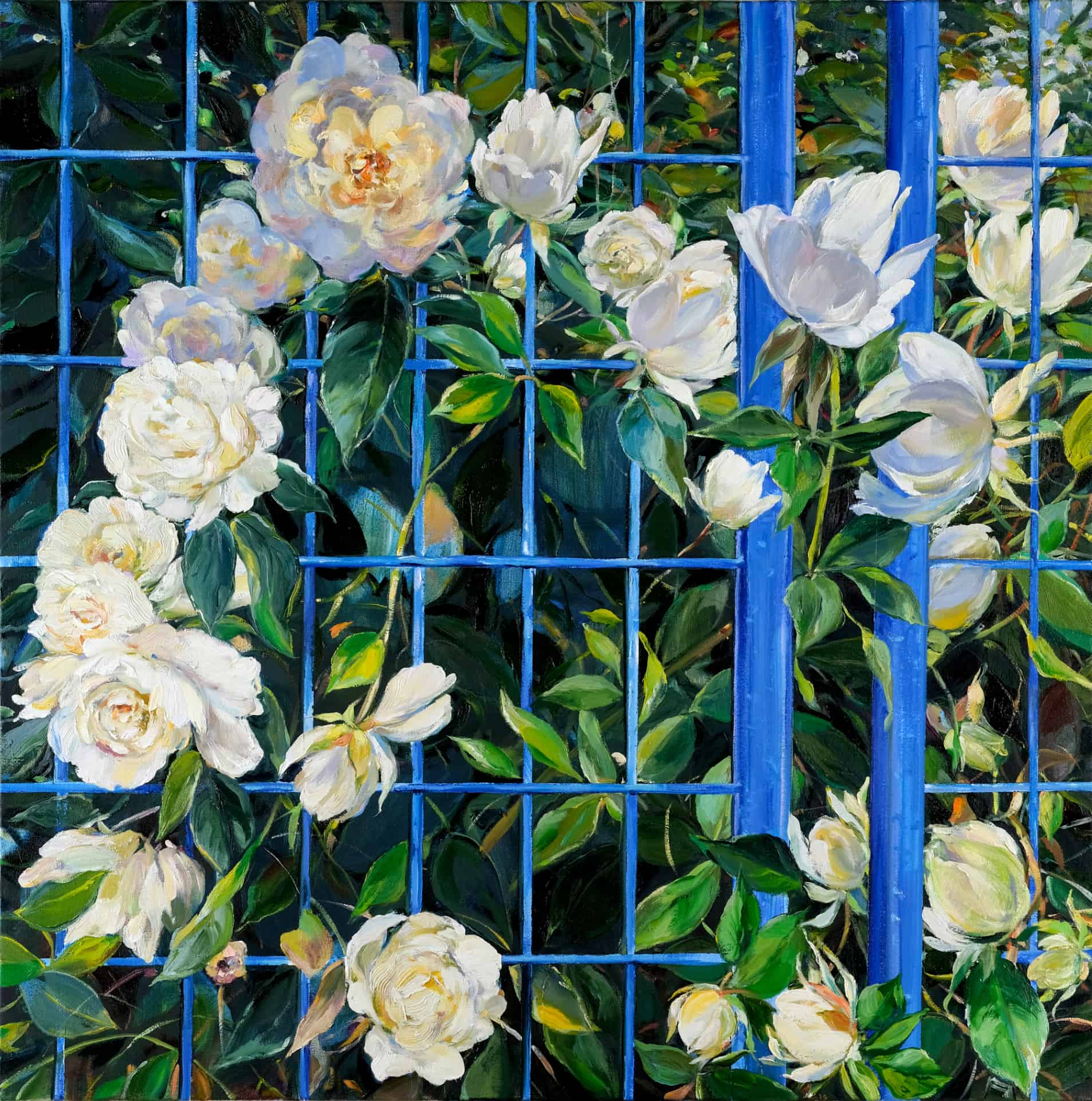 Always In A State Of Flux  2023
Oil on canvas  36″ x 36″
$3,300.00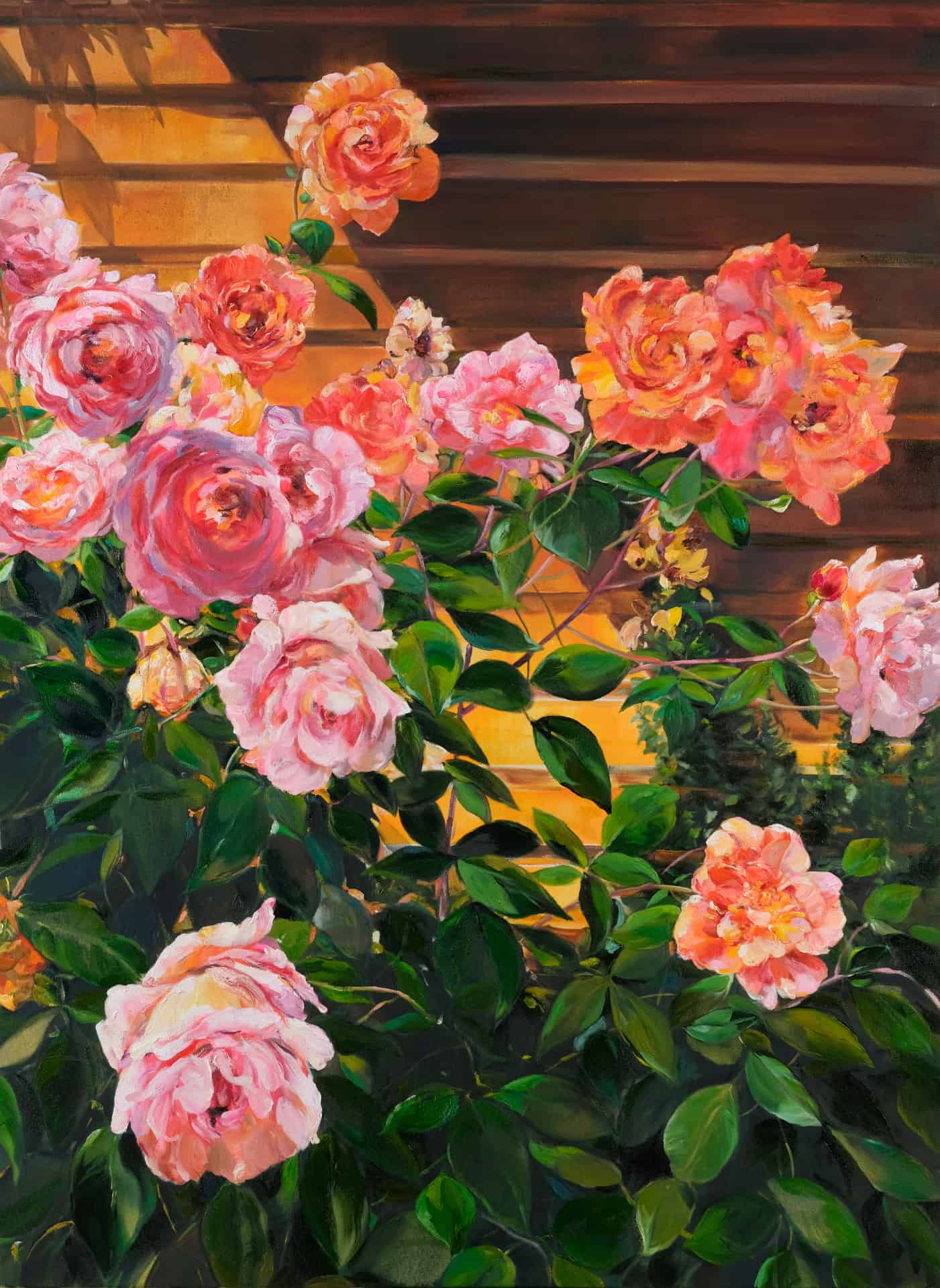 Here Today – Gone Tomorrow  2023
Oil on canvas  54″ x 40″
$4,600.00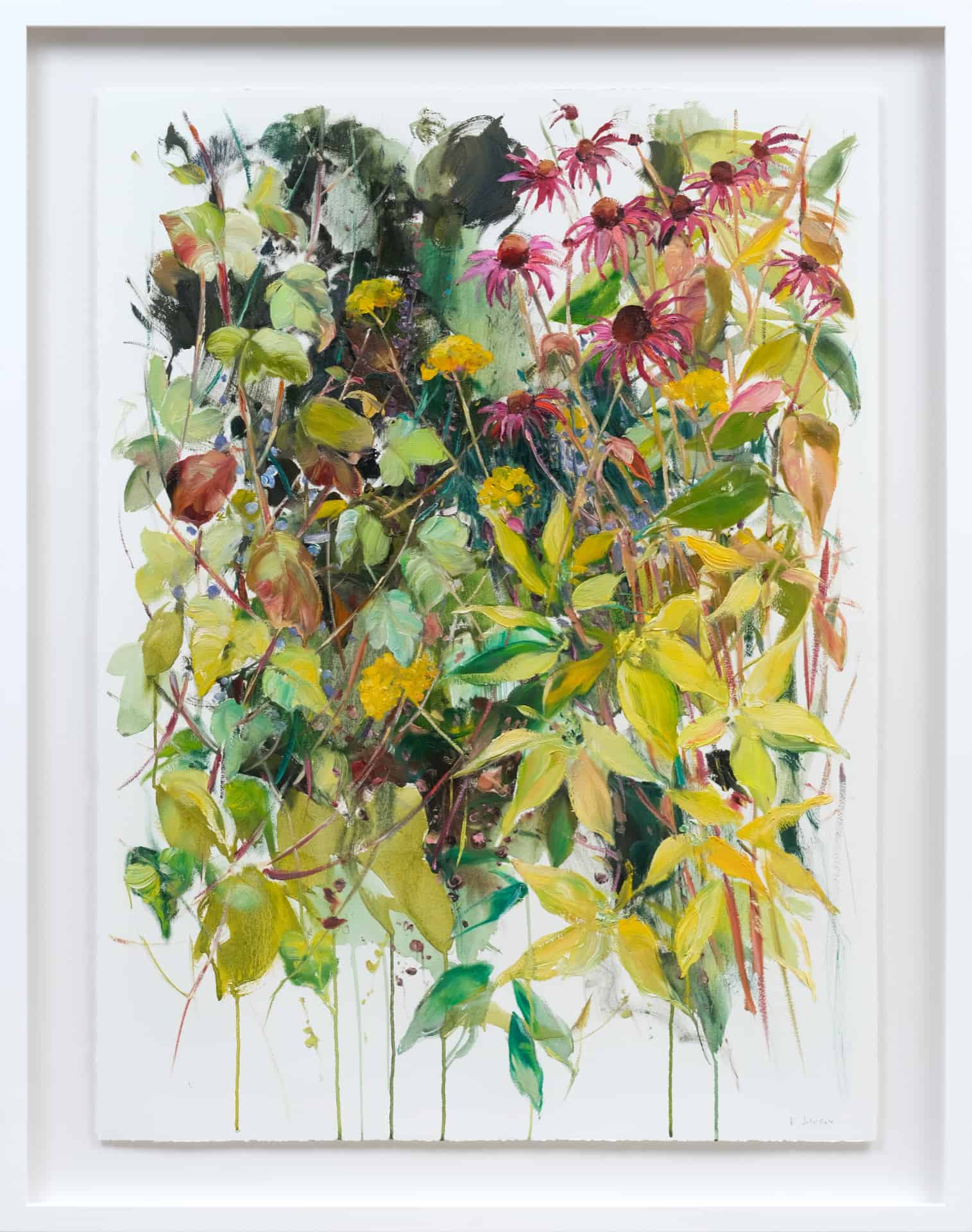 Helping Hands  2022
Oil on paper  35″ x 27″
SOLD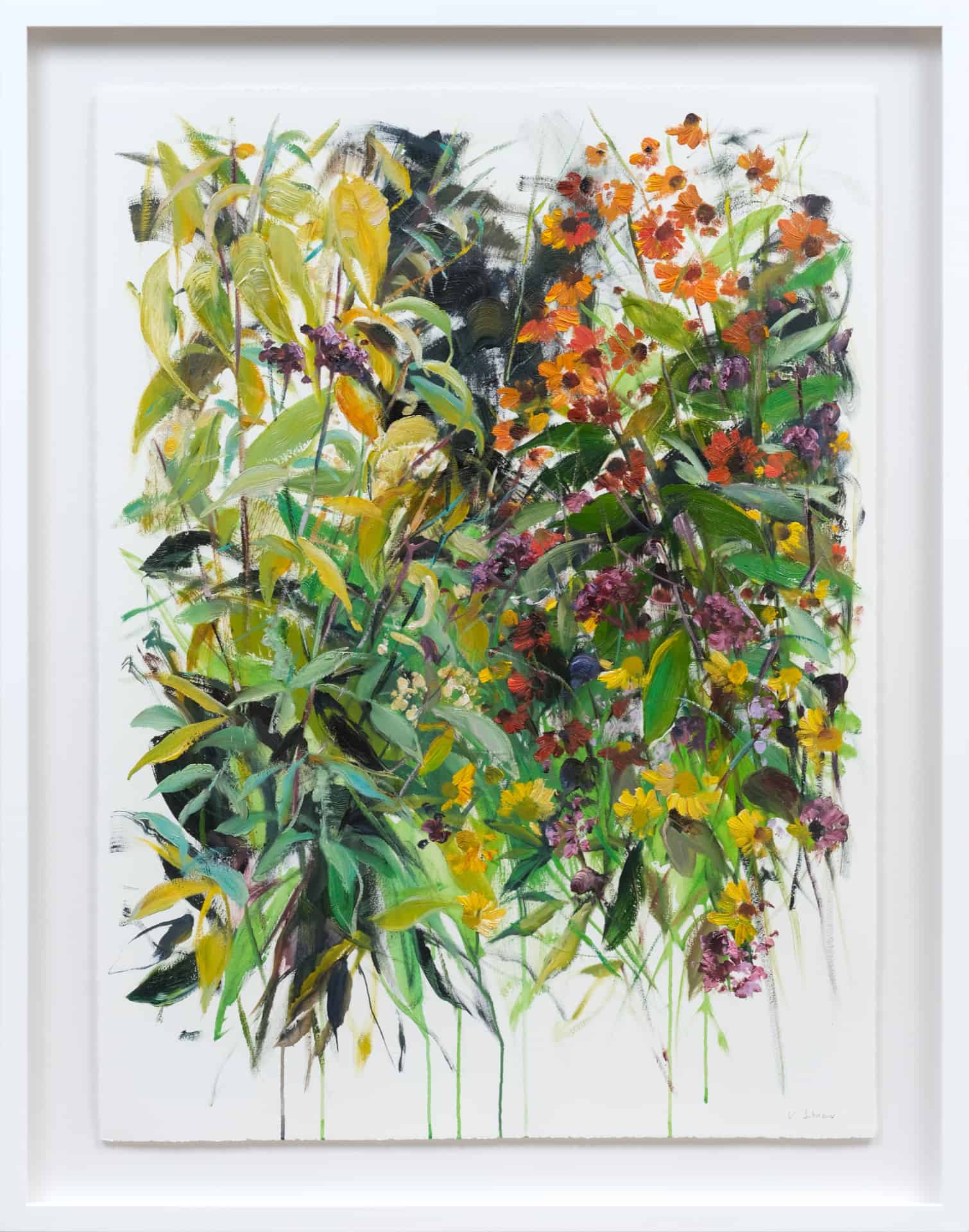 Staying Within The Boundaries  2022
Oil on paper  36″ x 27″
SOLD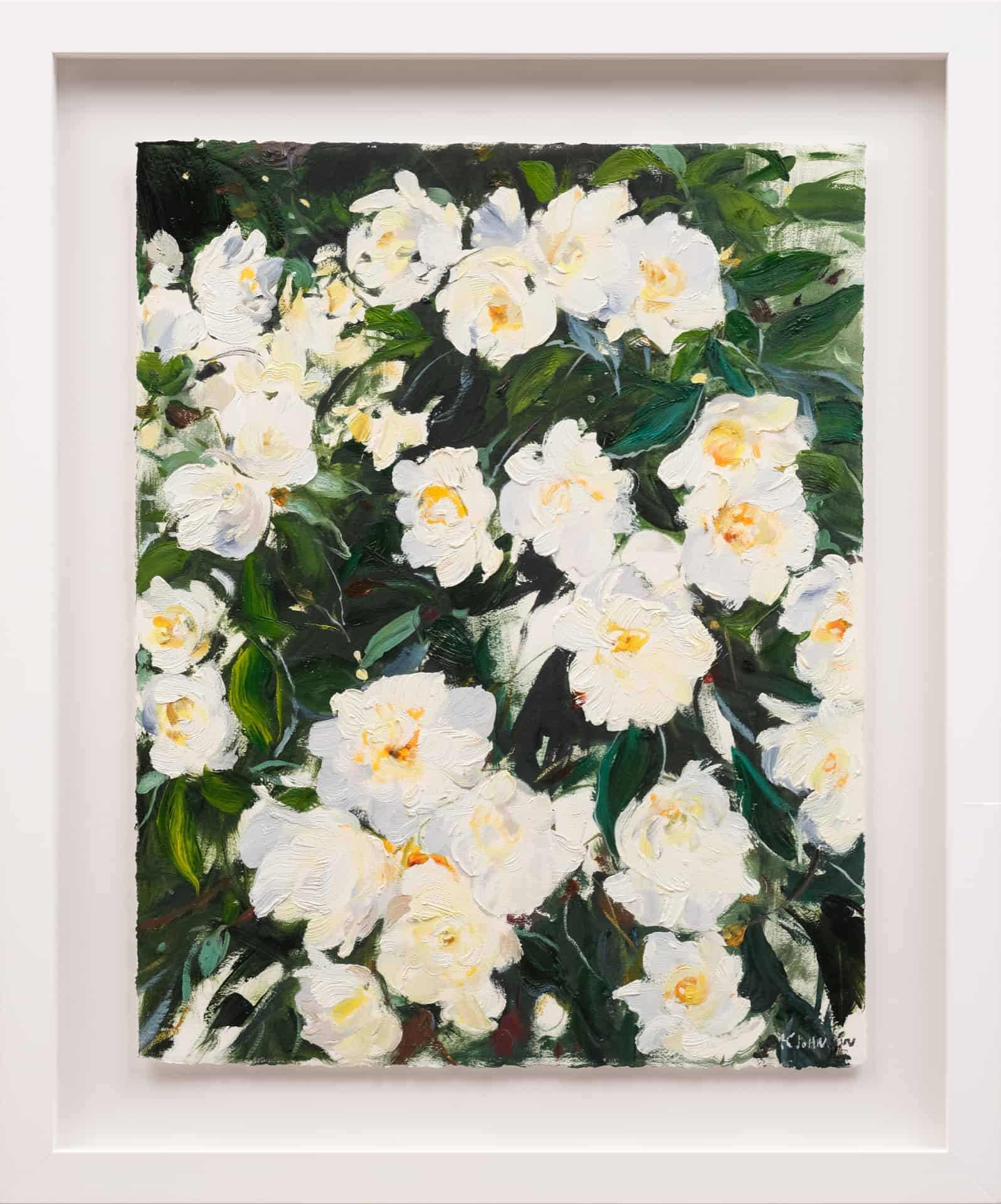 Roses-Behind Fences  2022
Oil on paper  26.5″ x 22″
SOLD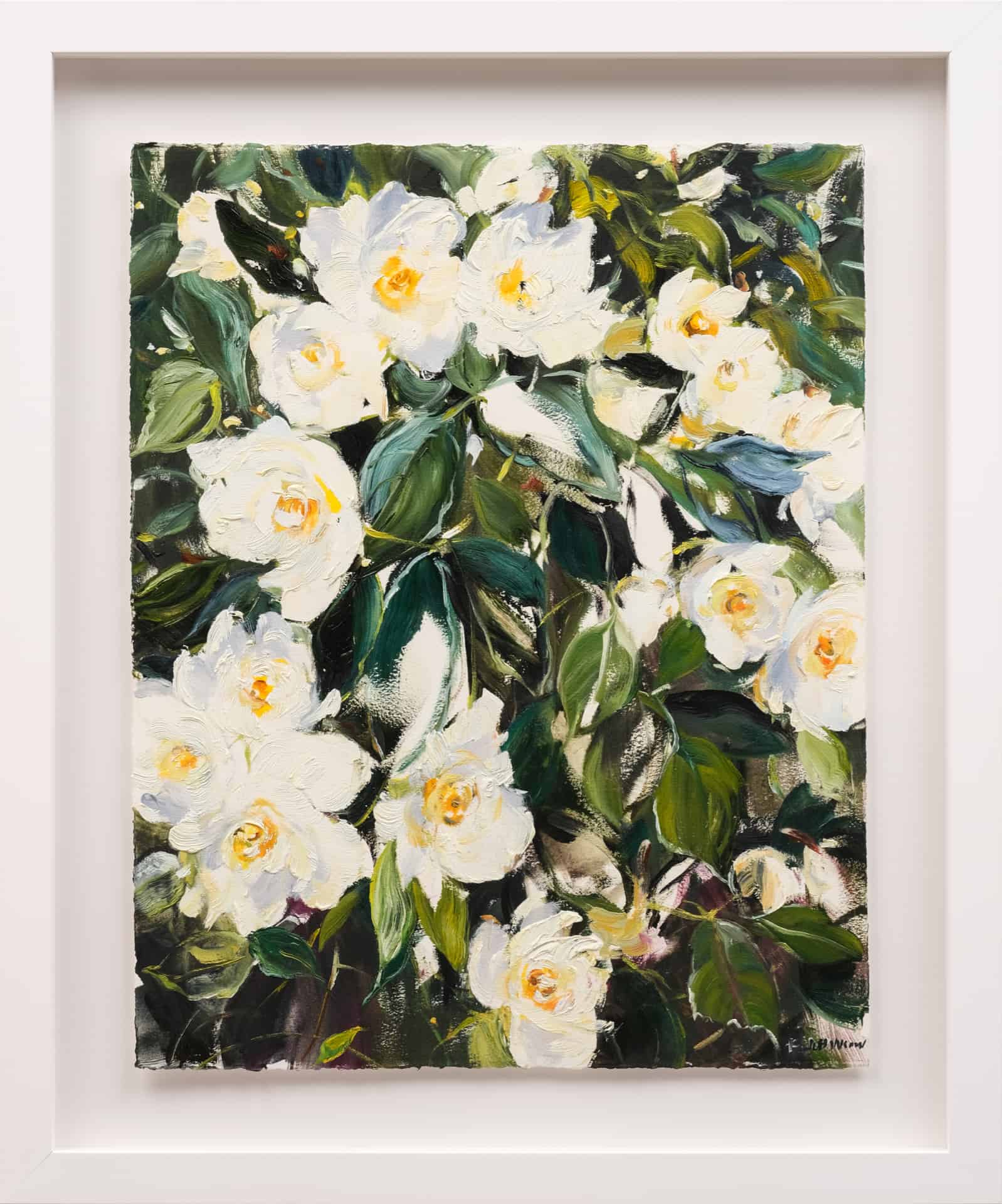 Roses-Public Spaces  2022
Oil on paper  26.5″ x 22″
SOLD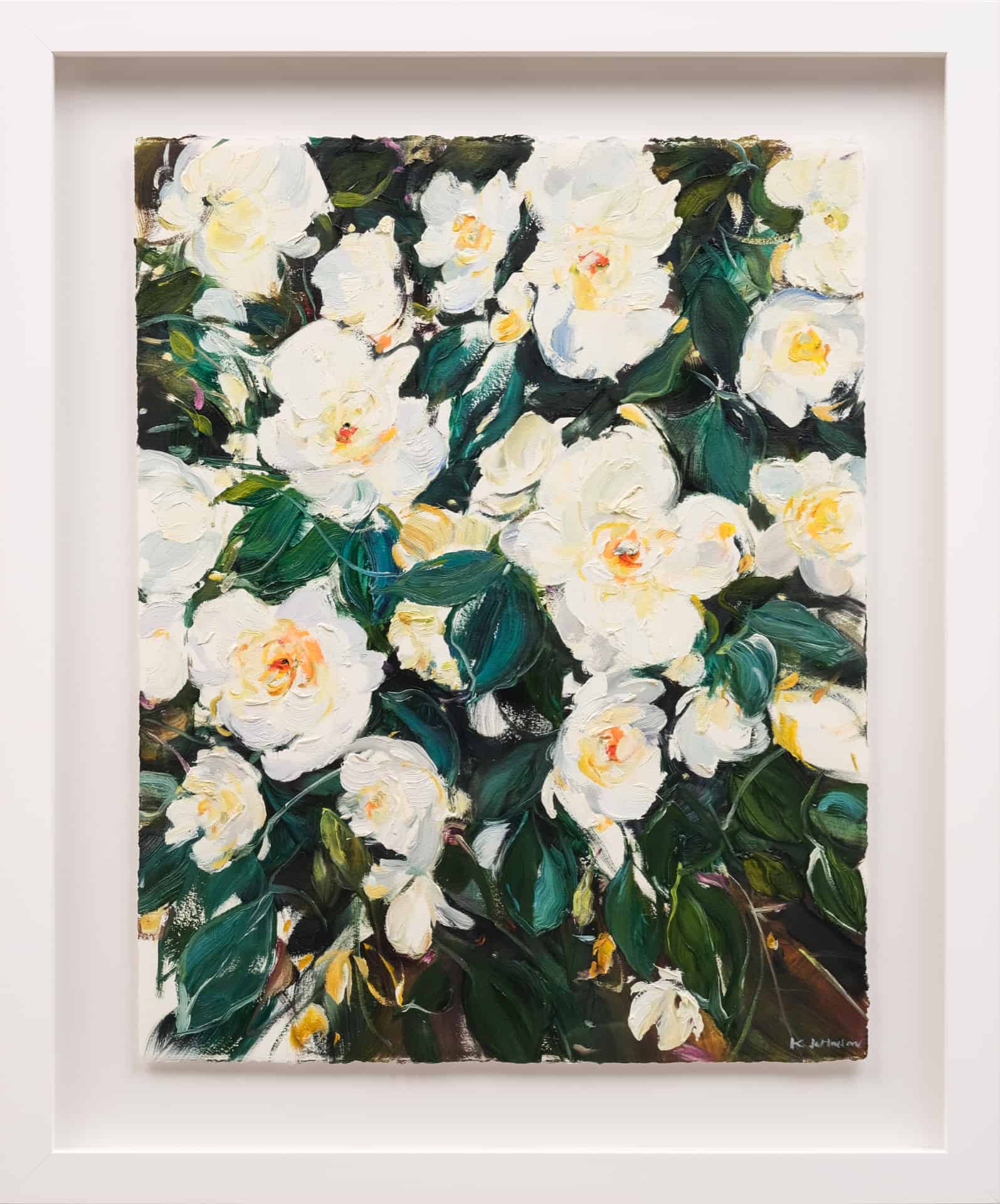 Roses-Left Unnoticed  2022
Oil on paper  26.5″ x 22″
SOLD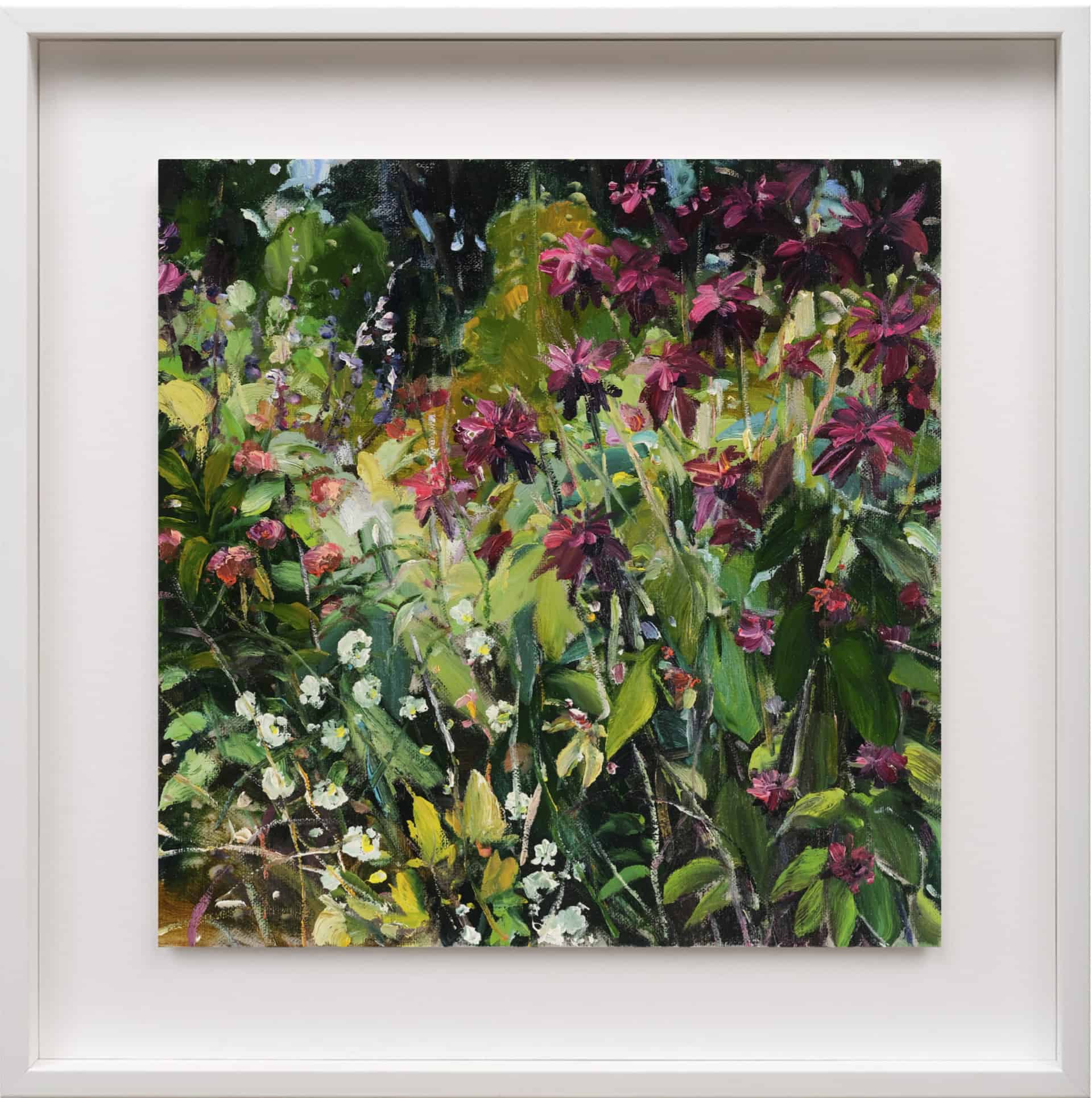 Study-Mount Pleasant Plot  2022
Oil on linen board  16.5″ x 16.5″
SOLD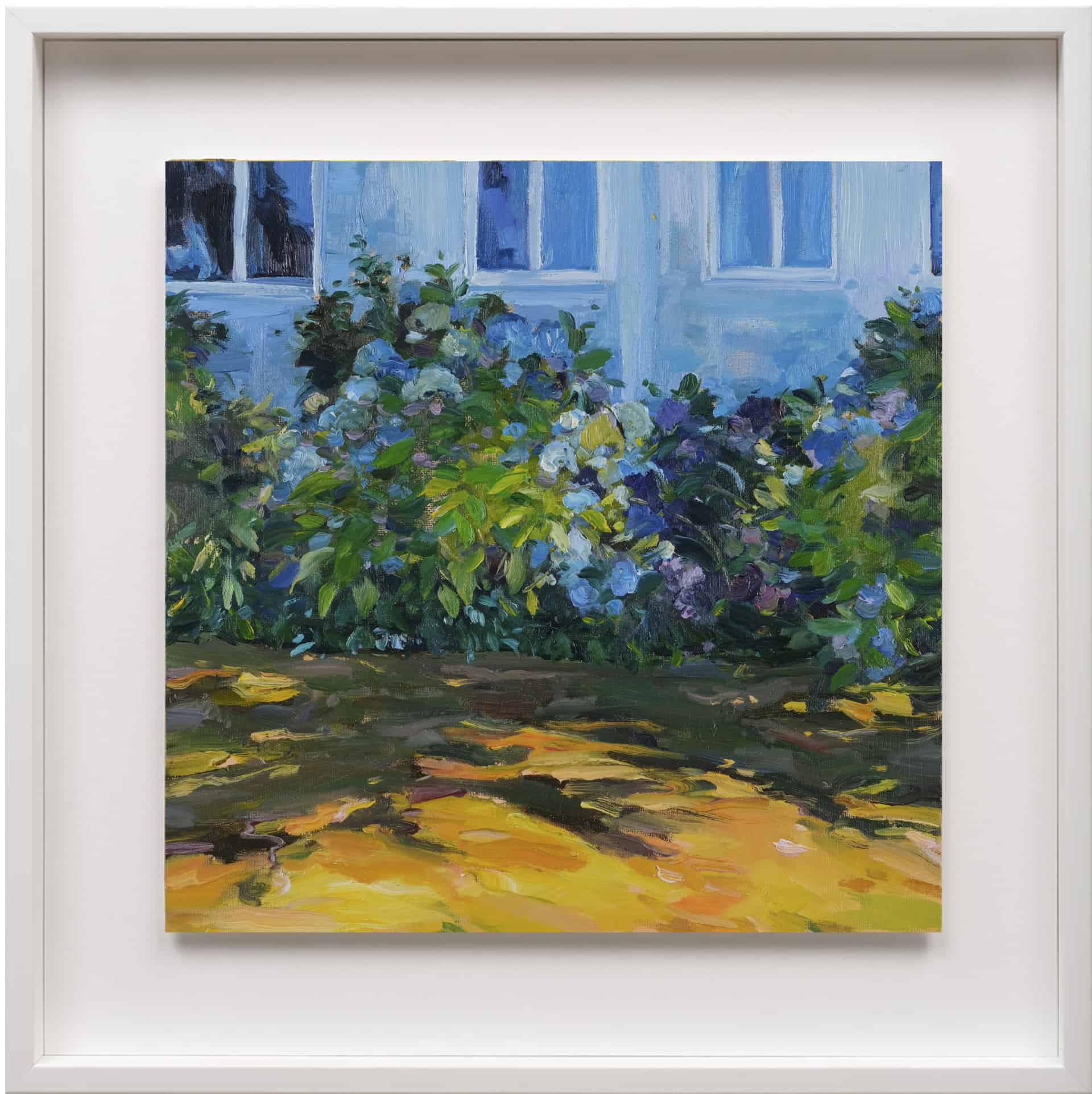 Krista Johnson Study-Stuck In Time  2022
Oil on linen board  16.5″ x 16.5″
SOLD