Island-based painter Kristina Boardman received her BFA in drawing and painting from the Alberta College of Art and Design. Her painting practice is informed by the observations she gathers as she surveys her surroundings on the beach.
The key to understanding Boardman's work lies in her titles, bearing names like Relationships, Embrace, and Affinity, the variety of rocks and life forms nestled snugly together take on a larger meaning. Like a scientific inquiry Boardman draws attention to the endless variety of shapes, colours and patterns that can be found on a miniscule scale, often right beneath our feet. Carved by natural forces over the course of countless years, these various stones and pebbles have composed themselves in an arrangement, existing together, a form of found art.
Boardman makes the arrangements significant in her decision to paint them. By labouring over a painting to precisely render the stones in such graphic detail, she draws attention to the idea that there indeed is treasure everywhere. The paintings also remind us to slow down, to look carefully, to exist as a stone on the shore, allowing oneself to be shaped by life's current.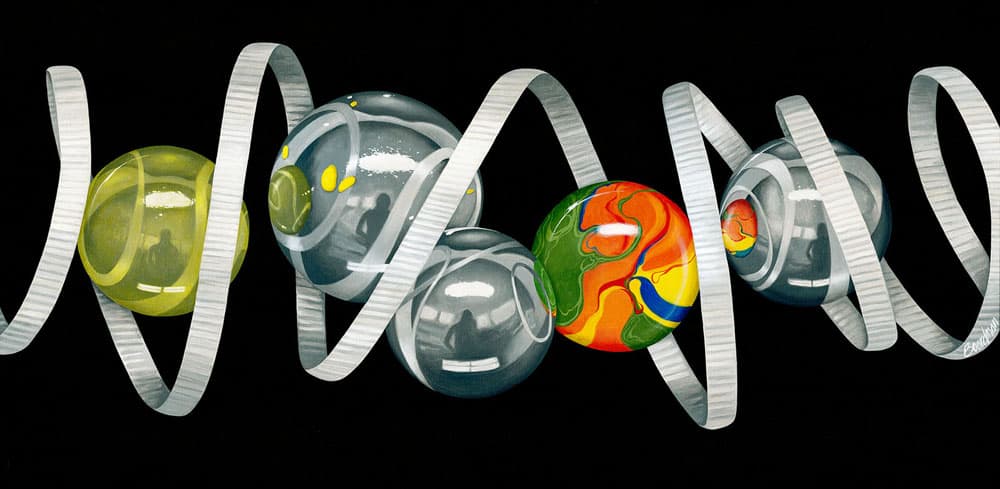 Tumble  2019
Acrylic on canvas  30″ x 60″
$5,900.00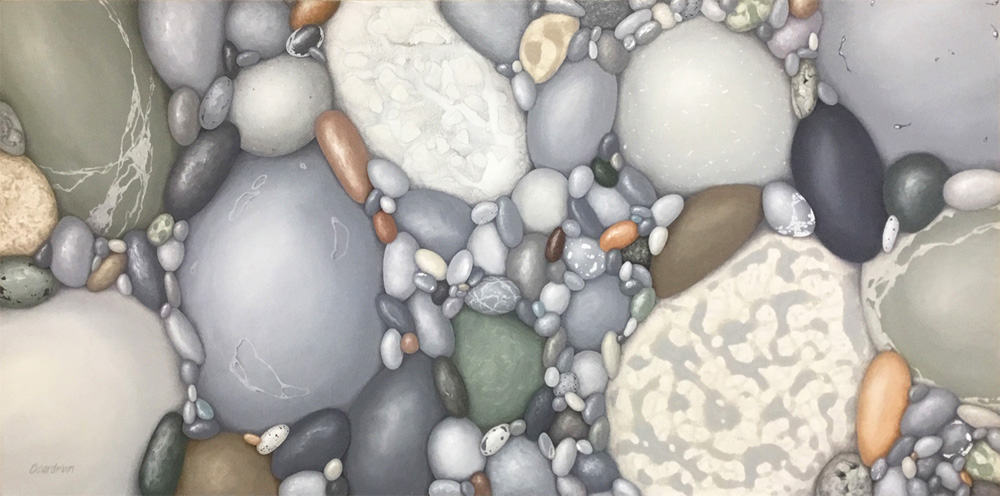 Cluster  2019
Acrylic on canvas  24″ x 48″
$3,700.00

Belonging  2019
Acrylic on canvas   24 " x 72″  (triptych)
$5,700.00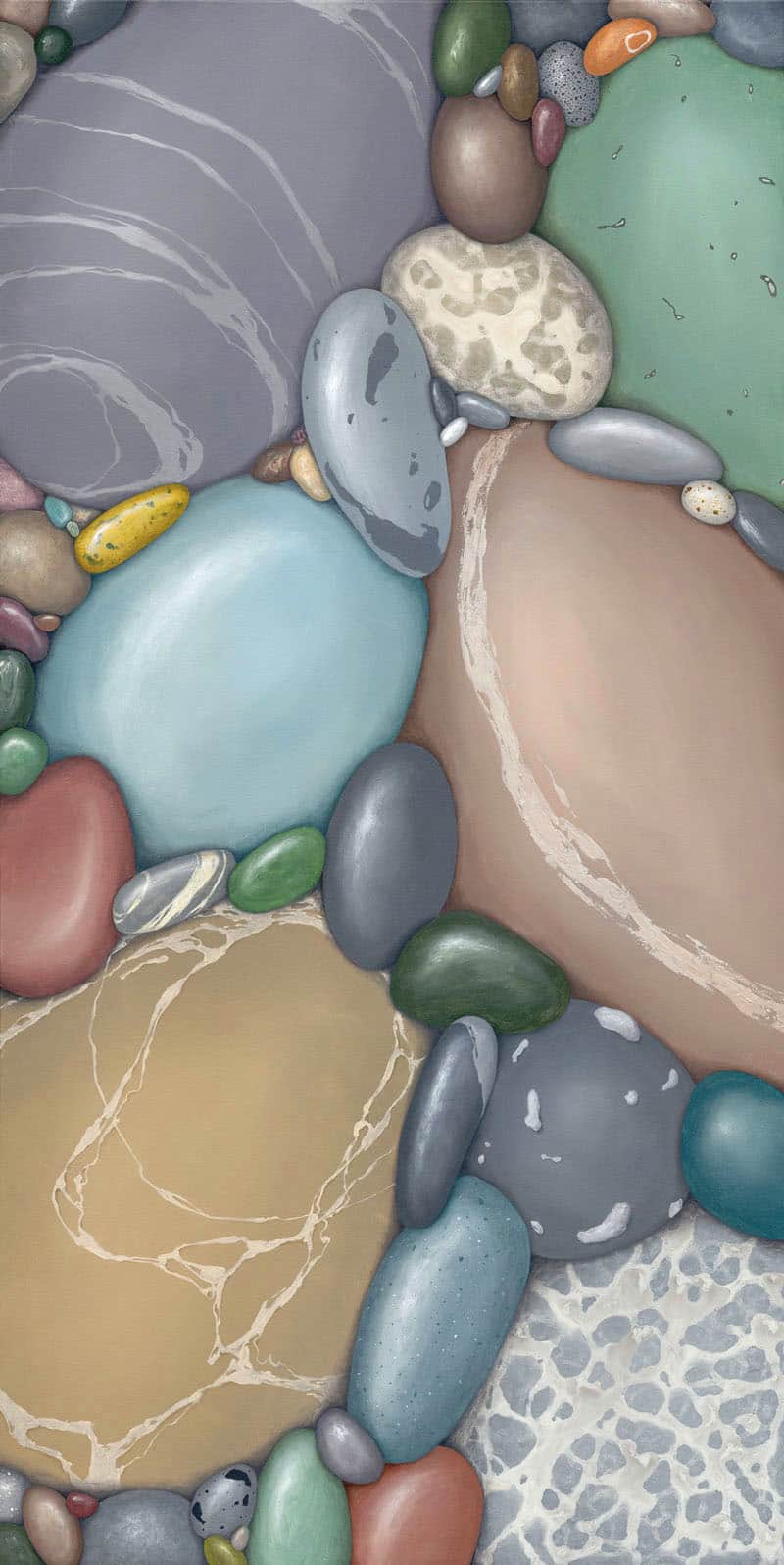 Believe  2019
Acrylic on canvas  48″ x 24″
$3,700.00
This artist's work is represented in Ian Tan – Click here for their art gallery Vancouver hours