As a collagist and painter, my work is largely concerned with clarity, equilibrium, and the expressive possibilities of vibrant color. My approach to art making might be condensed to "warm modernism", a style particular to the pacific coast from Los Angeles to Vancouver, art that has a clear, bright palette and acknowledges both natural and industrial influences. However, I always acknowledge how important the domestic sphere is as both impetus for, and appreciation of, my work. To me, art is inextricably linked to how we live and what we want to look at.
Central to my work is the concentric circle, a timeless and ever-fascinating image that is not only a representation of energy and eternity, but also has great visual impact as well. To me, the circle is the simplest and most complex of geometrical forms, universally understood as a representation of totality and wholeness, but containing within it many layers of private meaning known only to the viewer.
Sometimes I combine painting and collage, and the resulting images can assume the physicality of sculpture. Using a combination of handmade and digital cutting, I compose by layering the shapes and then painting with acrylic. Ellsworth Kelly said, "the form of my painting is the content" and to this I would add "the technique is itself the language".
In the last few years I have had several group and solo exhibitions in Vancouver, Toronto, Winnipeg and Washington DC, and my work can be found in corporate and private collections across Canada, Britain, the United States and Australia.
Sarah Gee Miller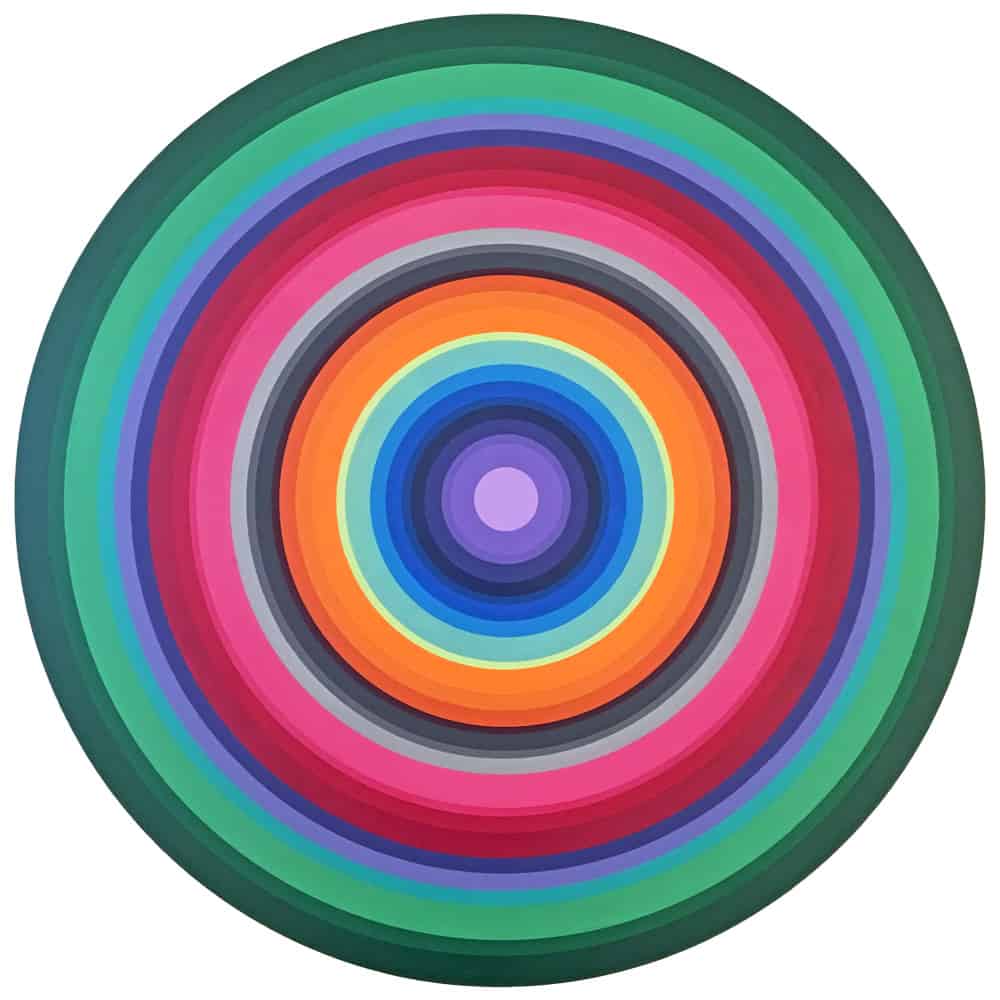 A Far Island  2019
Acrylic on panel  30″ diameter
$1,900.00
This artist's work is represented in