Steve Baylis
Contemplated Realities 
Mar 2 – 31, 2019
Opening Reception: Saturday, Mar 2nd from 2 to 4pm.
Using cold wax and oil, Vancouver artist Steve Baylis creates mosaics of gleaming colour. The complex depth of his painting is not arrived at through illusion but is rather built on the surface bit by bit. Baylis' montage of particles adjust on visual whims, as the pigments play together and reveal a multitude of compositions. The effect results in paintings that breathe with limitless individual fragments, congealing in a eukaryotic whole.
In their absence of narrative content, the works become spaces for reflection. Baylis offers suggestions on how to enter the paintings through the titles. Evoking a sense of spirituality, the words are psycho-social and bodily, and refer back to the act of repetitively painting these works. In pursuing this practice obsessively, as all abstract painters must, Baylis circles the intangible subject of the self – and through his labour, attempts to illustrate the essence of consciousness as a formless and radiant dance.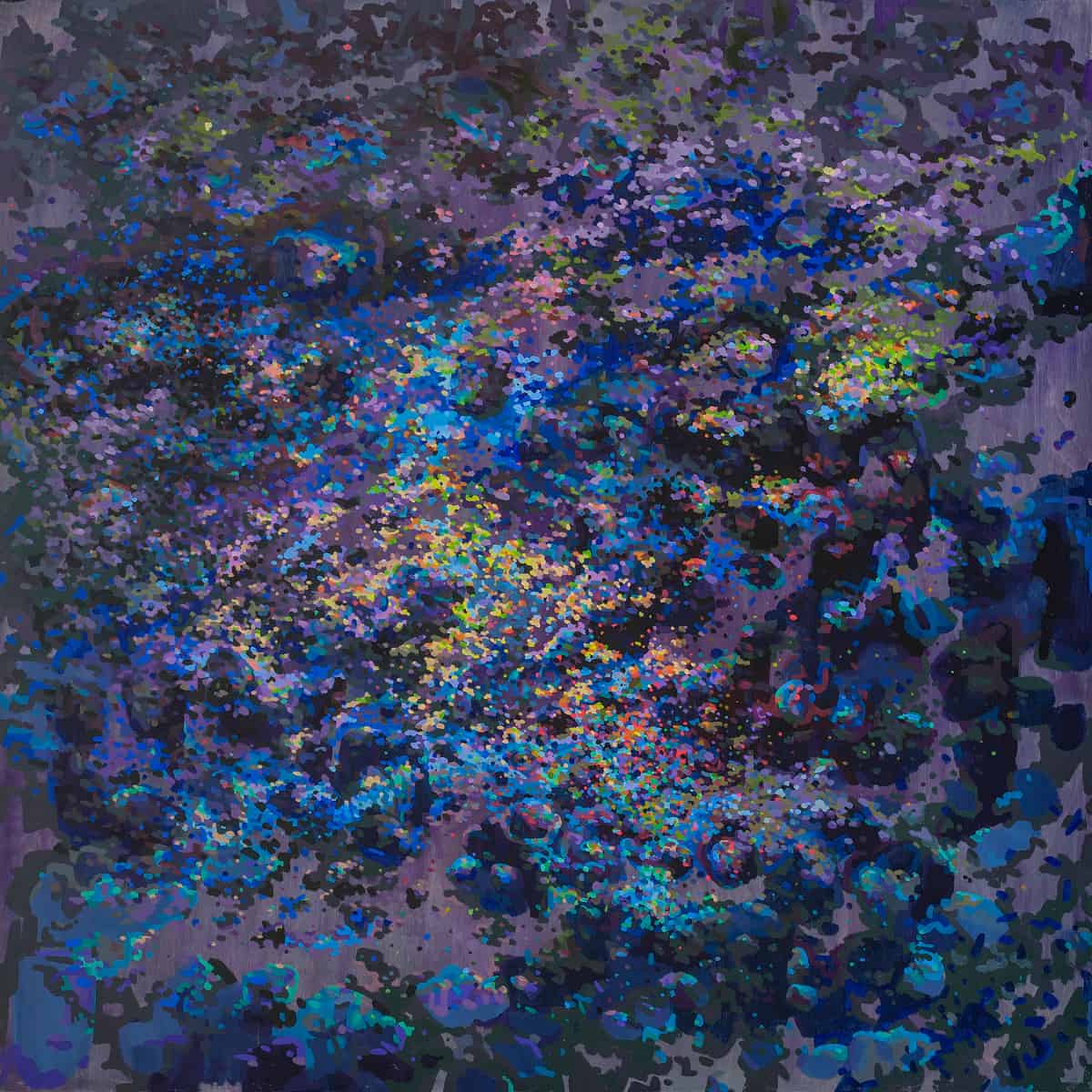 Click on painting image to view exhibition