"Having lived in Vancouver, Canada where I was blessed with a balance between nature and urbanism, I am now constantly seeking inspiration from nature in the midst of New York City.  The new series, "PEARLS ON THE RAINBOW FLOWERS," is my attempt to celebrate the complex cluster of urban living and the vibrancy of life. As if capturing a burst of radiance from a blooming flower, I attempt to weave the space with contrasting images of foliage, clouds, and pearls (dots).
The floral images are taken from the previous series, "BLOOM AND BACKFIRE" where I investigated powerful forces through blossom bouquets and bullet holes; emphasizing that the most fragile state can lead to something more powerful. Whimsical clouds appear like firework explosions during a celebration and pearls reflect elements of vibrant, breathtaking jewellery. By placing these motifs in layers of complexity, I want the viewer to experience the bursting sounds of their kinetic energy and the optimistic facets of life."   Suzy Taekyung Kim
New York-based artist Suzy Taekyung Kim holds a double Bachelor of Fine Arts from Emily Carr University of Art and Design, and a Bachelor of Education from the University of British Colombia. In 2006, Kim completed her Master of Arts in Art Education with honours, graduating from the Steinhardt School of Education at New York University.
Upon graduation, Kim became the Production Leader for Kaikai Kiki, New York, and worked under the direction of Takashi Murakami, a Japanese artist in contemporary fine arts and digital and commercial media. Kim successfully managed the delicate balance of colour and a refined painting application, known as Superflat.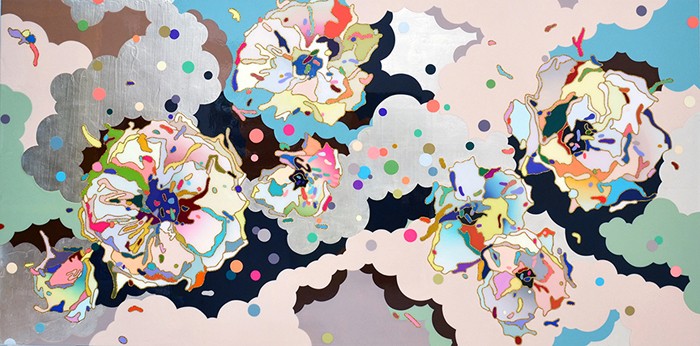 Coloured Love #5  2014
Acrylic, crystallina, mica on panel  30″ x 60″
SOLD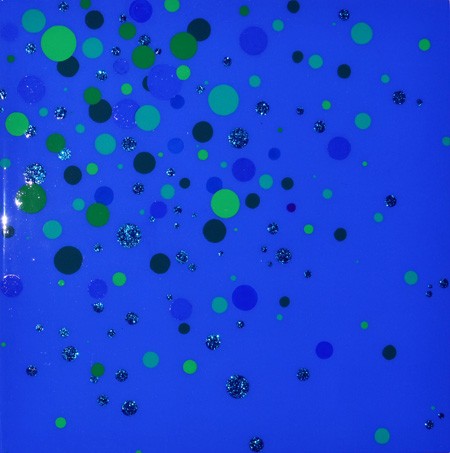 Blue Rhapsody
Acrylic, crystallina, mica on panel  12″ x 12″
AVAILABLE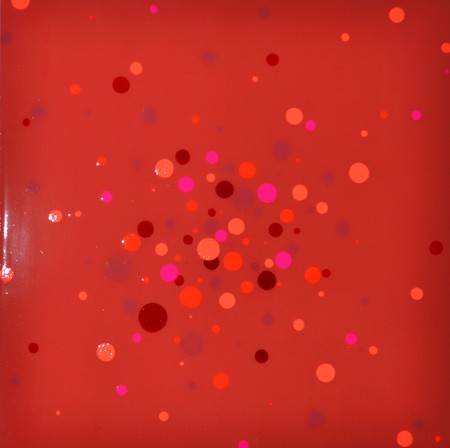 Red Rhapsody
Acrylic, crystallina, mica on panel  12″ x 12″
AVAILABLE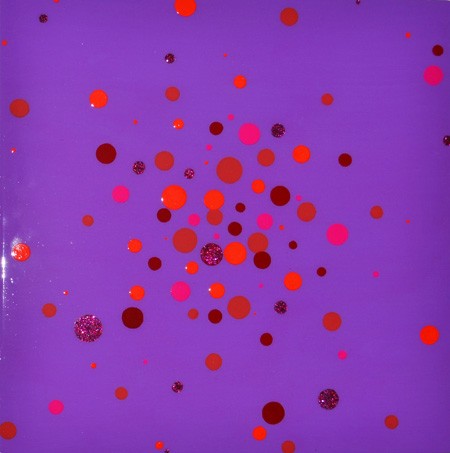 Red Rhapsody 2
Acrylic, crystallina, mica on panel  12″ x 12″
AVAILABLE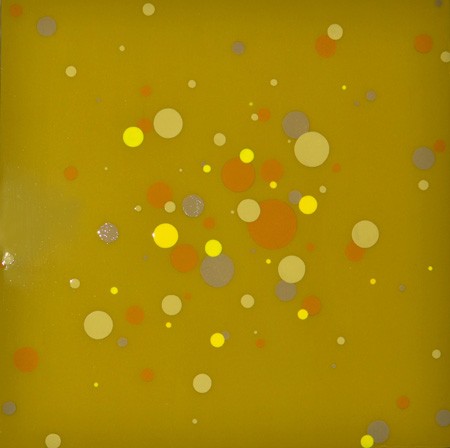 Yellow Rhapsody
Acrylic, crystallina, mica on panel  12″ x 12″
AVAILABLE
This artist's work is represented in Ian Tan – Vancouver Art Gallery & Museum