EMILIE FANTUZ & MIKE FANTUZ
Where Lights Meet
October 2 – 30, 2021
As digital connection plays a growing role in our lives, husband and wife artist duo Mike and Emilie Fantuz—who originally met through social media—explore connection in our modern world. Visitors can experience an innovative exhibition that offers many perspectives on the ways our lives overlap. 
The show highlights the beauty of Vancouver and the complexity of human civilization through the artwork of Emilie and Mike Fantuz, known for their intricate and unexpected depictions of city life.
Having created the featured artwork during the pandemic lockdown while sharing their creation process through social media, this timely exhibition adds another layer of understanding to our post-pandemic world. With oil paint and palette knives, both artists unveil the subtle patterns in everyday life, from city streets to corner stores. This exhibition celebrates the city of Vancouver and our interconnectedness while touching upon the new layer of meaning that relationships take on in a post-pandemic world—whether in the physical or the digital world.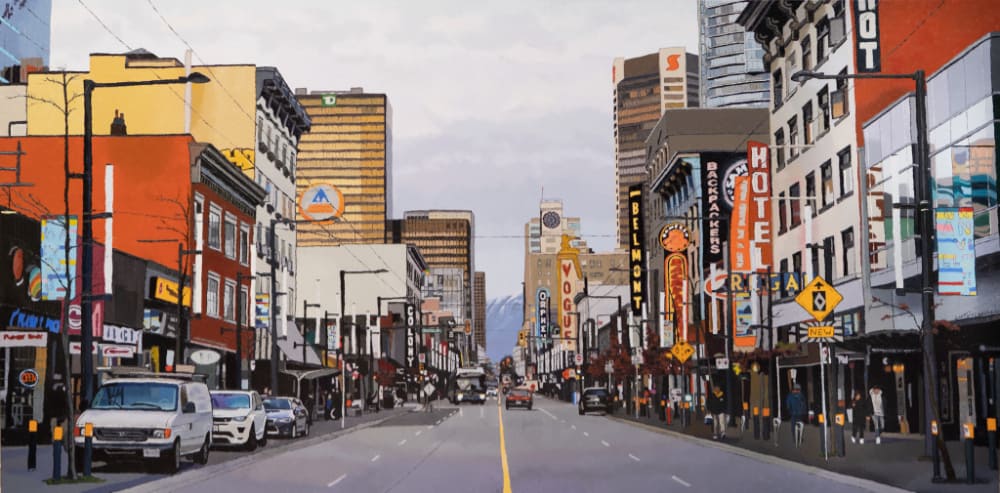 Emilie Fantuz
Of Clarity  2021
Oil on canvas
48″ x 96″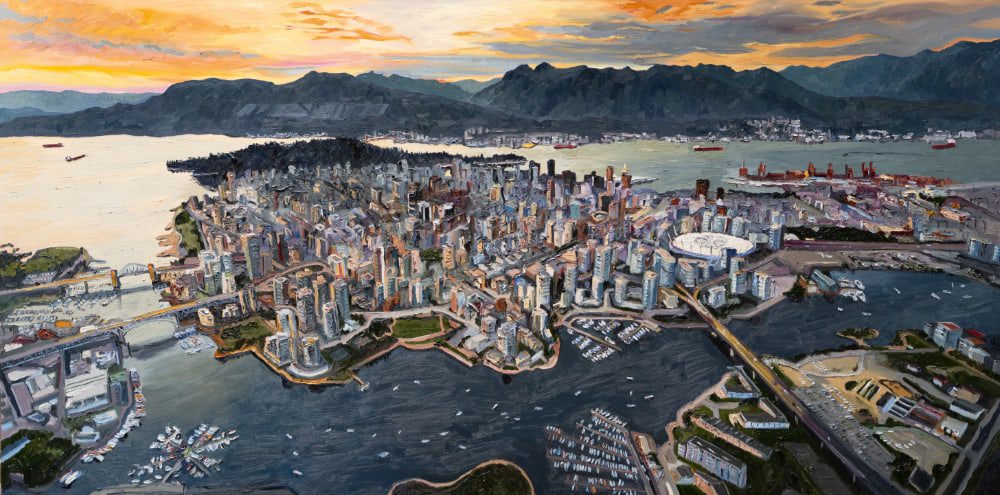 Mike Fantuz
Yours is the World  2021
Oil on canvas
48″ x 96″
Preview and presale in progress; click on images above to preview the collection.