One of the Best Contemporary & Modern Art Galleries in Vancouver
News & Events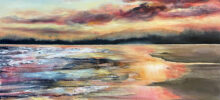 INTRODUCING TIFFANY BLAISE
Welcoming Tiffany Blaise to our gallery.
Vancouver-based artist Tiffany Blaise creates expressionistic paintings of land and sea with a dream-like …
Contemporary & Modern Art Gallery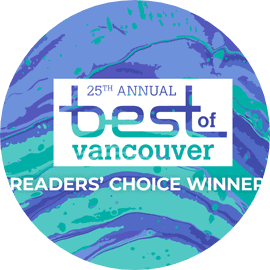 Established in 1999, Ian Tan Gallery in British Columbia is a Vancouver contemporary art gallery that represents important emerging and established artists in contemporary Canadian Art. Recognized as one of Canada's finest galleries, we promote a strong regional interest in a diverse range of west coast artists, maintaining a reputation for high-quality works and a discerning exhibition program. Our services include consulting, collection building, art rentals, appraisals, framing, installation, and shipping worldwide.
The Gallery Mile
It's hard to miss Ian Tan as you stroll through the South Granville district of Vancouver, British Columbia. The floor-to-ceiling storefront window is covered with stunning works of art, making it stand out from the street and antique shops. The high ceilings and white walls are the perfect space for quiet introspection, making it one of Canada's premier commercial shows. Guests are invited to stay and experience original pieces of art formatted in oil paintings, drawings, watercolours, glass-works and sculptures.
It is the goal of owner Ian Tan and his consulting team to create the perfect displays; items that will bring life to any wall or brighten any room. The service centres on a presentation of the 'whole package". Ian's model, therefore, includes clients getting everything from appraisals to framing, shipping and installation as well as rentals.
Ian Tan is famous for going the extra mile for clients. He will lend paintings out to clients for test runs as well as sample different pieces using Photoshop. His warm personality and keenly observant eye guarantee customer satisfaction. He chooses to show only art that is visually appealing, well executed and something he would collect.
A Meaningful Vocation
Every monthly exhibition demonstrates Ian's exquisite taste. Previous examples include cutting-edge artist Eri Ishii and her haunting portraits of female figures and Regina-based painter William Randall's bright pastel skies. Ian regularly admits that all of the featured pieces are his favourites and he could never just choose one or two. Each day brings a new perspective, so pictures are never viewed the same way twice. Ian proudly states that running his gallery is both enriching and rewarding. He expresses love for his vocation and enjoys working with the artists who 'teach him new ways of seeing things'.
Each time a new exhibit is presented, the gallery hosts a free reception which is open to the public. The modern and contemporary art gallery is also often donated out for charitable events and fundraisers. In the past well-known auctions, Arts Umbrella and Arts for Life, have both been held and catered at his gallery. Ian's main concept is to allow everyone to experience and enjoy the art he features.
Family Traditions
A unique concept to the gallery is the fusion of family and the buying of art. Inspired by clients who have purchased art to celebrate anniversaries or birthdays, Ian now promotes a similar idea for clients. The idea is that artwork is chosen to inspire as well as to remember a particular time or event. Such as with family traditions, the gallery can be the place to go each time an event requires a special celebration.
A perfect example is the painting Ian bought when the Olympics were in town. Now each time he looks at it, he recalls that special time for the city. Ian respects the great and timeless understanding of connections between art and nostalgia, the beauty of every moment in life and the links between personality and creativity. Ian Tan Art Gallery in Vancouver, British Columbia not only represents life but can be used to recall moments in life.
Ian Tan Gallery - Contemporary Art Gallery Vancouver