EXHIBITION 1010
We are pleased to announce our new programming for 2020: EXHIBITION 1010.  Running concurrently with our established solo exhibition programme, this new series of exhibitions opens the gallery to guest artists from across BC; it expands our support and promotion of Canadian based contemporary artists.  EXHIBITION 1010 features 10 paintings for 10 days with an opening reception on the third Thursday of each month.
ANSELMO SWAN
The Journey Home
Mar. 19 – 28, 2020
Opening Reception Cancelled
Anselmo's inspiration for this series is derived from walks around Vancouver neighbourhoods in the twilight hours. There, he observed Houses, lit at the front door and from the interiors, contrasting with the darkening silhouettes of the surrounding trees and evening sky. The sky and cumulus clouds in his drawings and oil paintings symbolize peace and order. The trees exemplify life and they encircle the house, almost becoming part of it. The house, lit from inside and at the entrance, represents a bastion of protection, safety and belonging in the coming night. Home was also an opportunity for him to move away from his hyper-realistic oil paintings of the past and transition into a freer, more painterly method of representational art.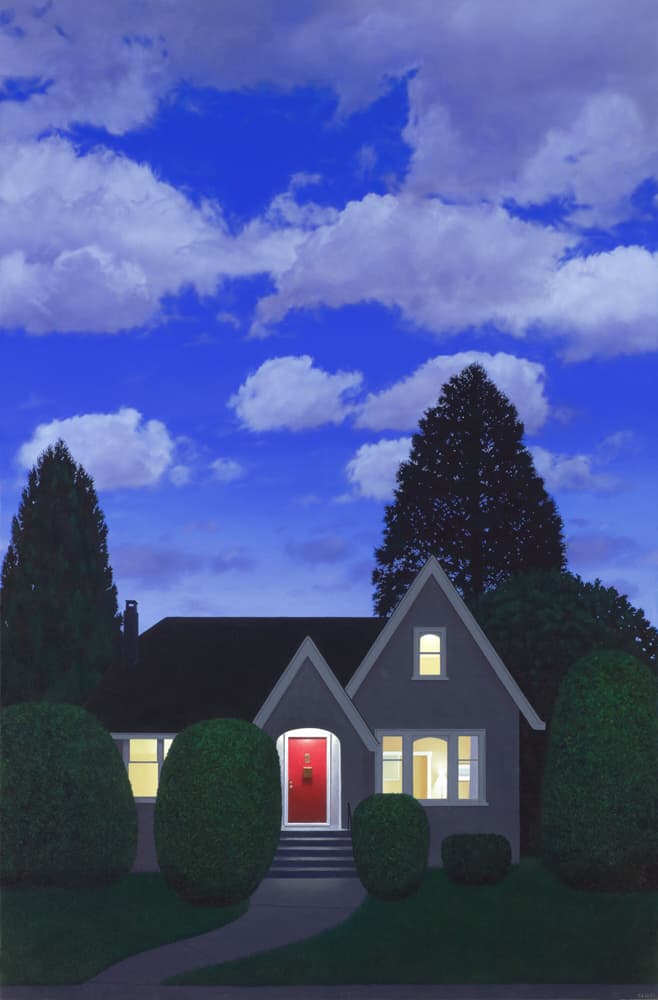 Home No. 1  2018
Oil on canvas  50″ x 33″
$8,500.00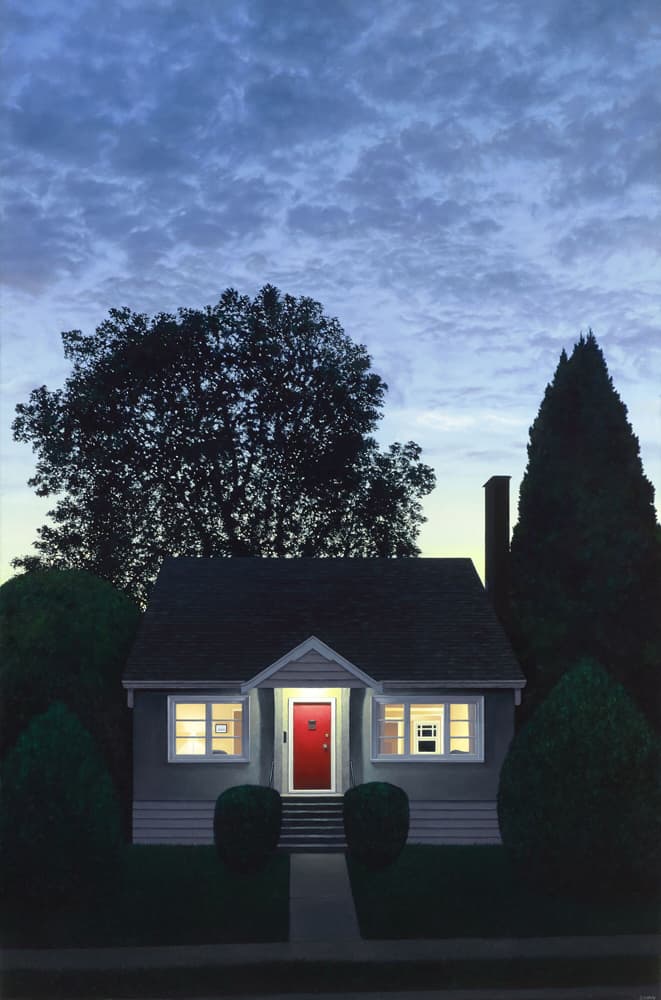 Home No. 2  2018
Oil on canvas  50″ x 33″
$8,500.00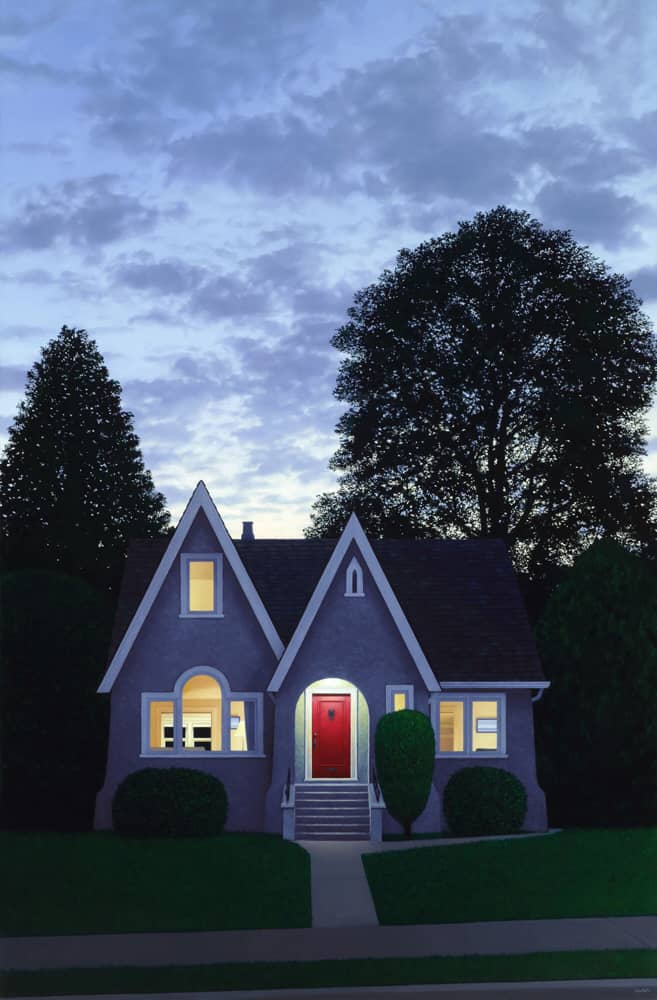 Home No. 3  2019
Oil on canvas  50″ x 33″
$8,500.00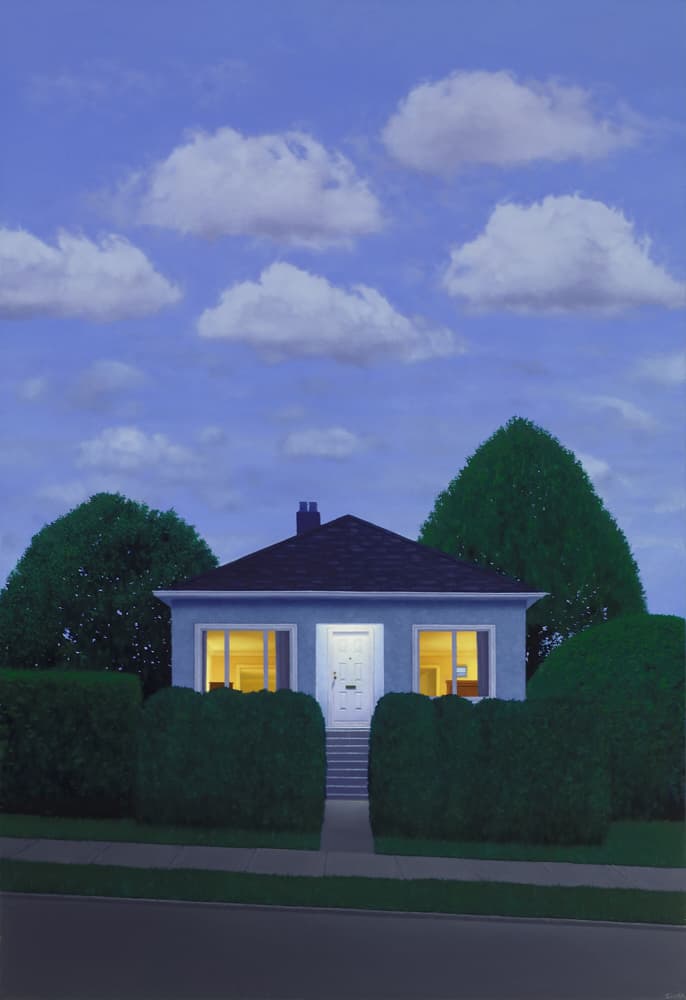 Home No. 4  2019
Oil on canvas  37″ x 25″
$6,000.00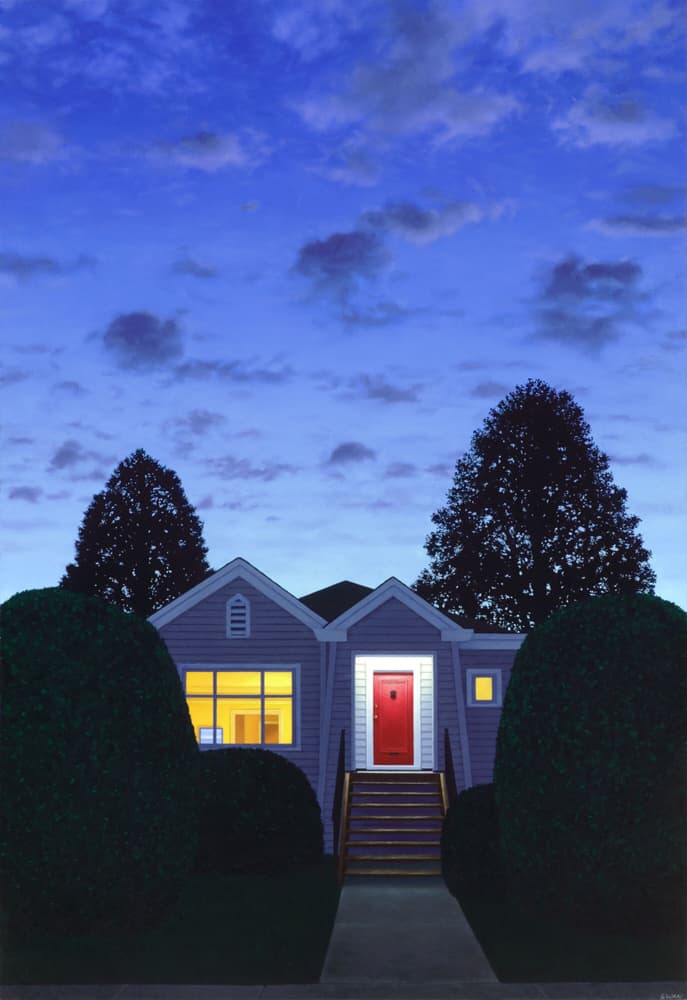 Home No. 5  2019
Oil on canvas  37″ x 25″
$6,000.00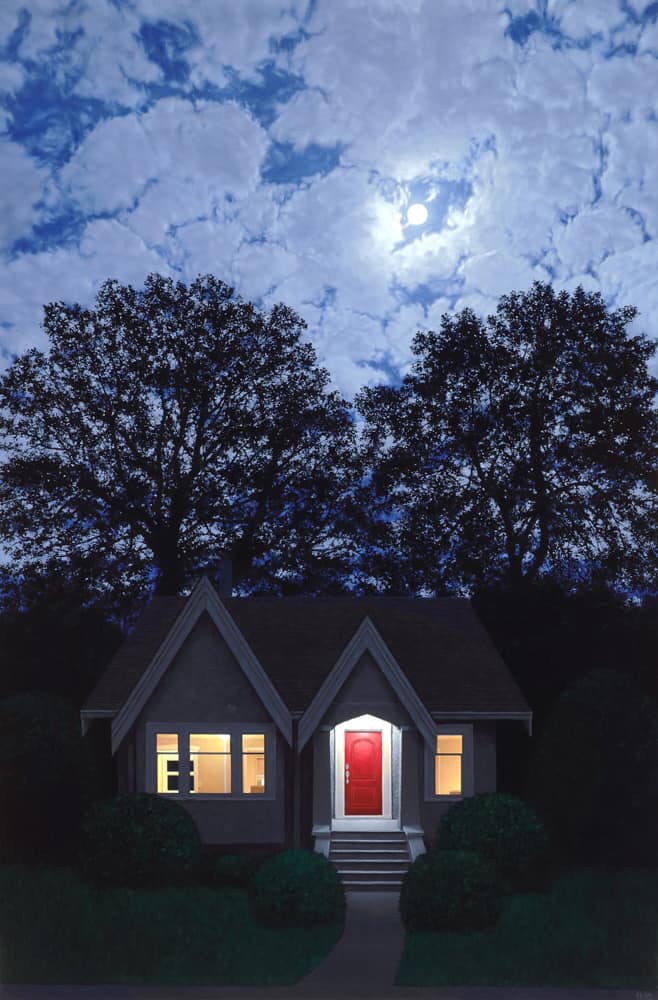 Home No. 6  2019
Oil on canvas  50″ x 33″
$8,500.00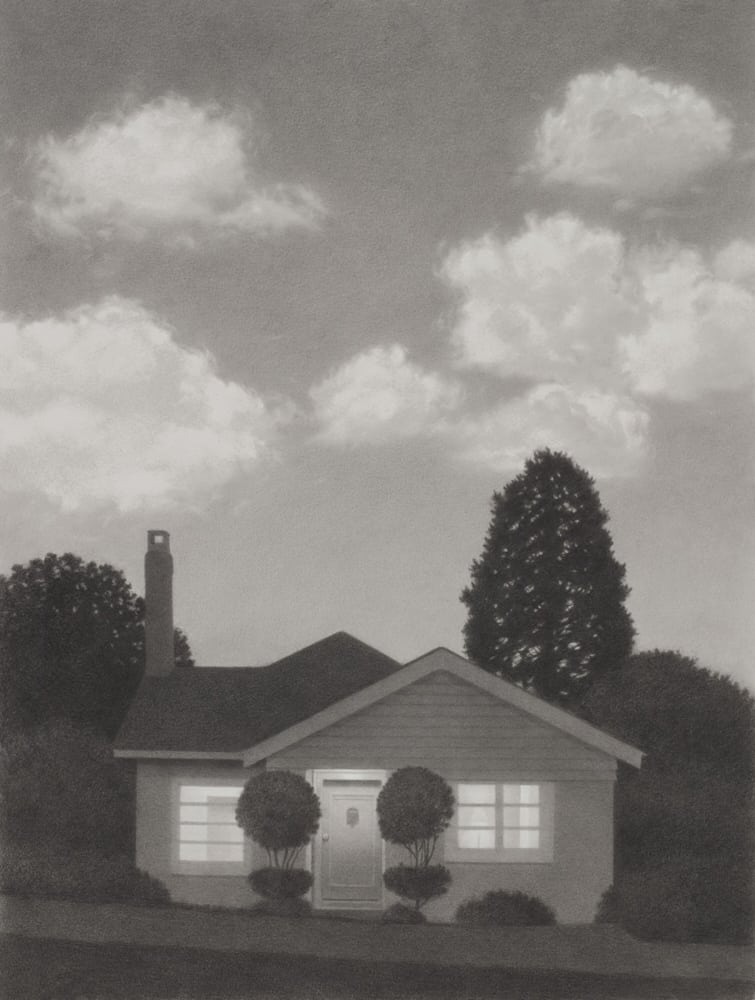 Evening No. 1  2017
Graphite and white conte on paper  15″ x 11″
$1,500.00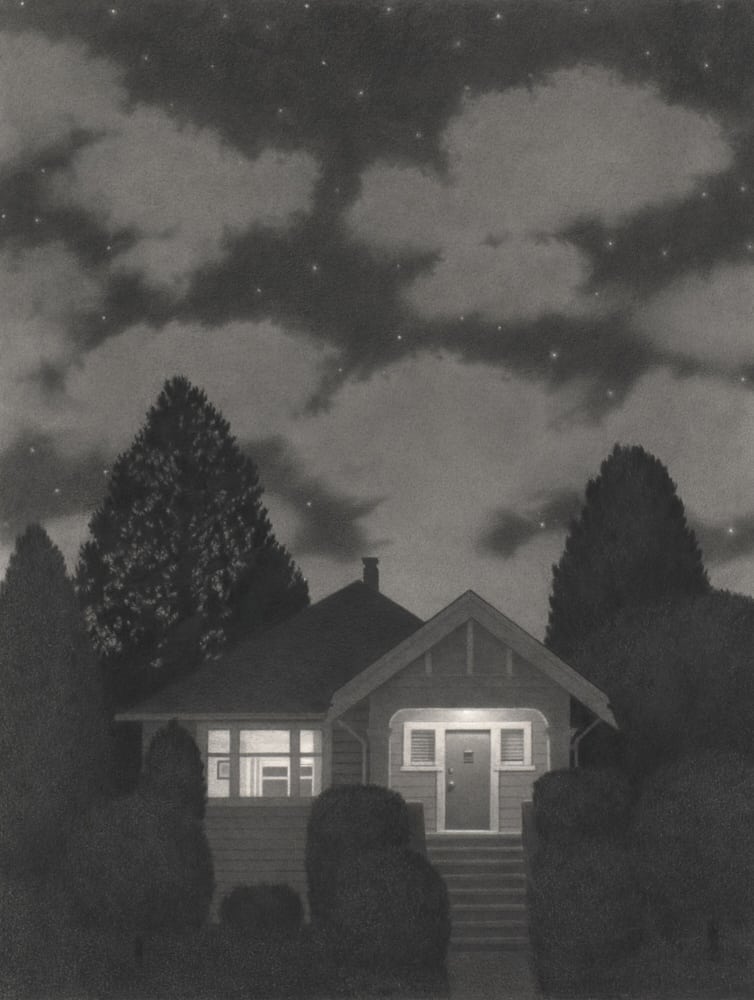 Night  2017
Graphite and white conte on paper  15″ x 11″
$1,500.00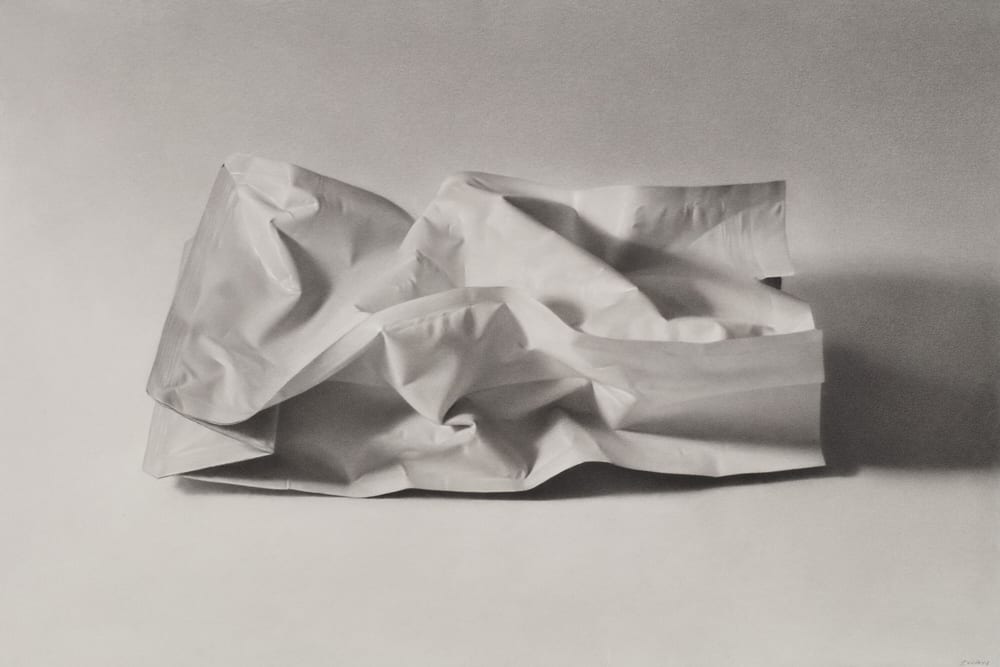 Coffee Package No. 3  2018
Graphite and white conte on paper  15″ x 22″
$2,600.00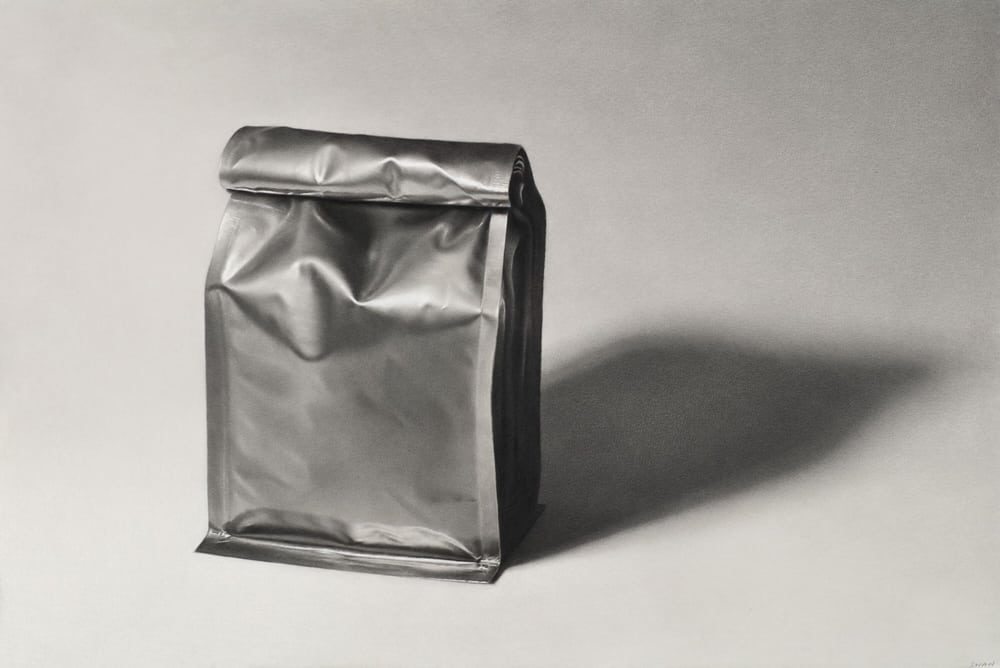 Coffee Package No. 4  2018
Graphite and white conte on paper  15″ x 22″
$2,600.00