Born in Tokyo, Japan, Eri Ishii moved to Canada to study psychology and pursue painting. Since then she has made Vancouver her home while studying and exhibiting widely across British Columbia. Using layers of oil paint, Ishii creates depth and atmospheric space in her painting.  She then complicates her images by using geometric shapes or tangled lines combined with human figures.  Ishii is driven by her interests in emotional experiences and the creative possibilities of painting.  She strives for work that captivates viewers and stimulates their imagination.
Theatre director and playwright, Will Weigler, writes, "One of my favourite words is "gest," Bertolt Brecht's term for a moment during a performance in which the essence-or gist-of an experience, a relationship, a place, or an attitude is perfectly captured in a single physical gesture. I am so enthralled by Vancouver-based artist Eri Ishii's extraordinary gift for expressing gests in her paintings. This new work, showing a child's curiosity about a little toy on a thrift store shelf, takes my breath away".
Eri has won several awards, and she has exhibited in numerous national and international solo and group exhibitions including the Centre A (Vancouver), Halde Galerie (Switzerland) and Kobushi Rehabilitation Centre (Japan). Her work has been featured in numerous publications including the Vancouver Sun, the Globe & Mail, and the Province.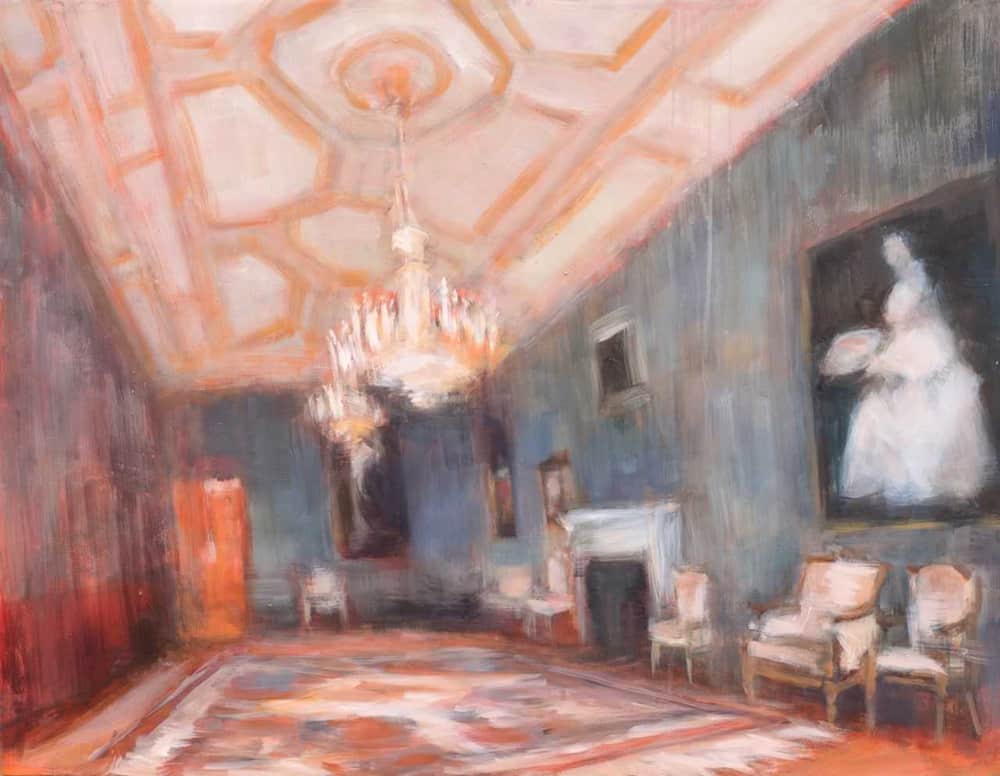 Interior with Paintings  2018
Oil on panel  28″ x 36″
$3,990.00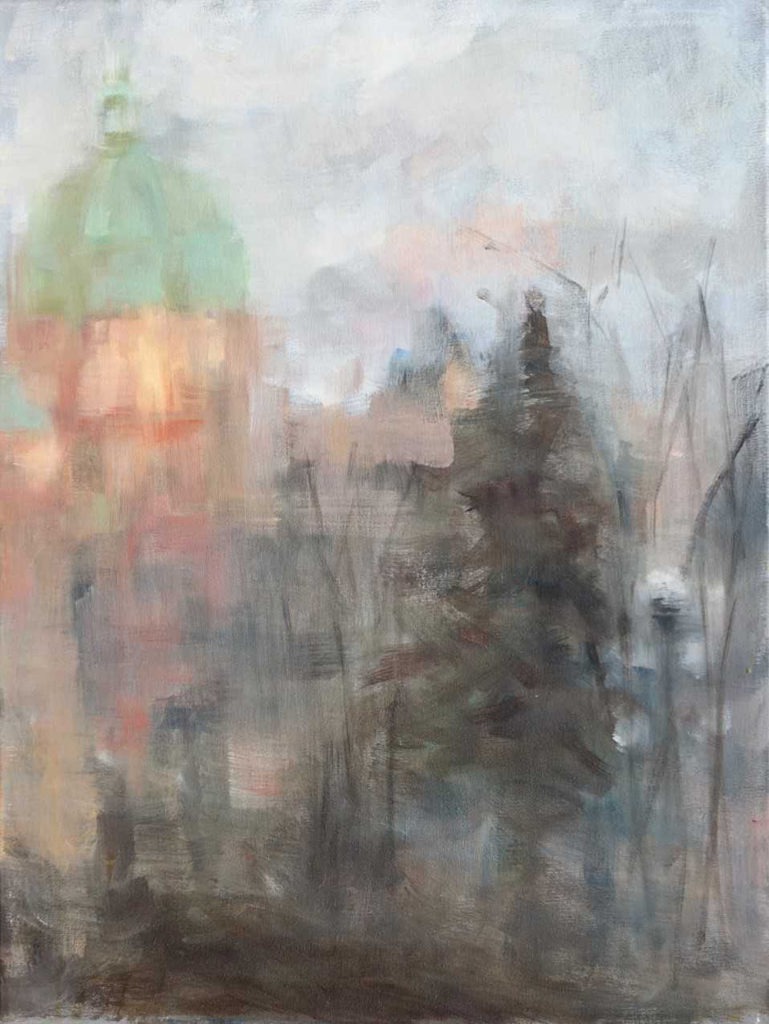 City At Night  2018
Oil on canvas  24″ x 18″
$1,650.00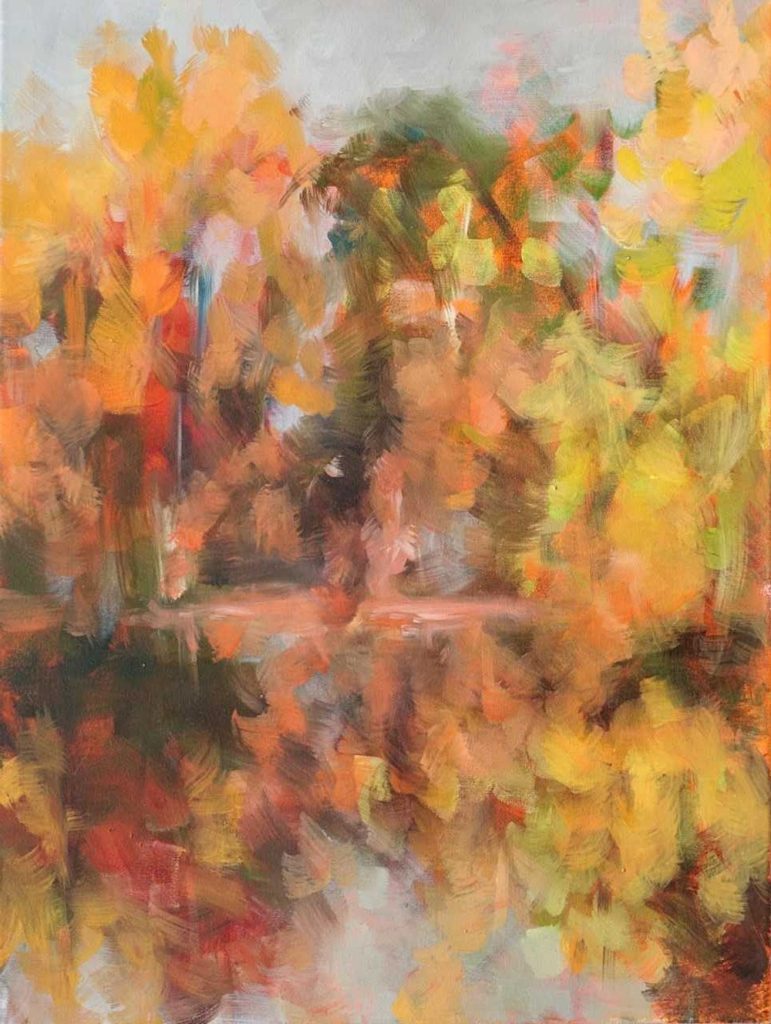 Reflection VI  2018
Oil on canvas  24″ x 18″
$1,650.00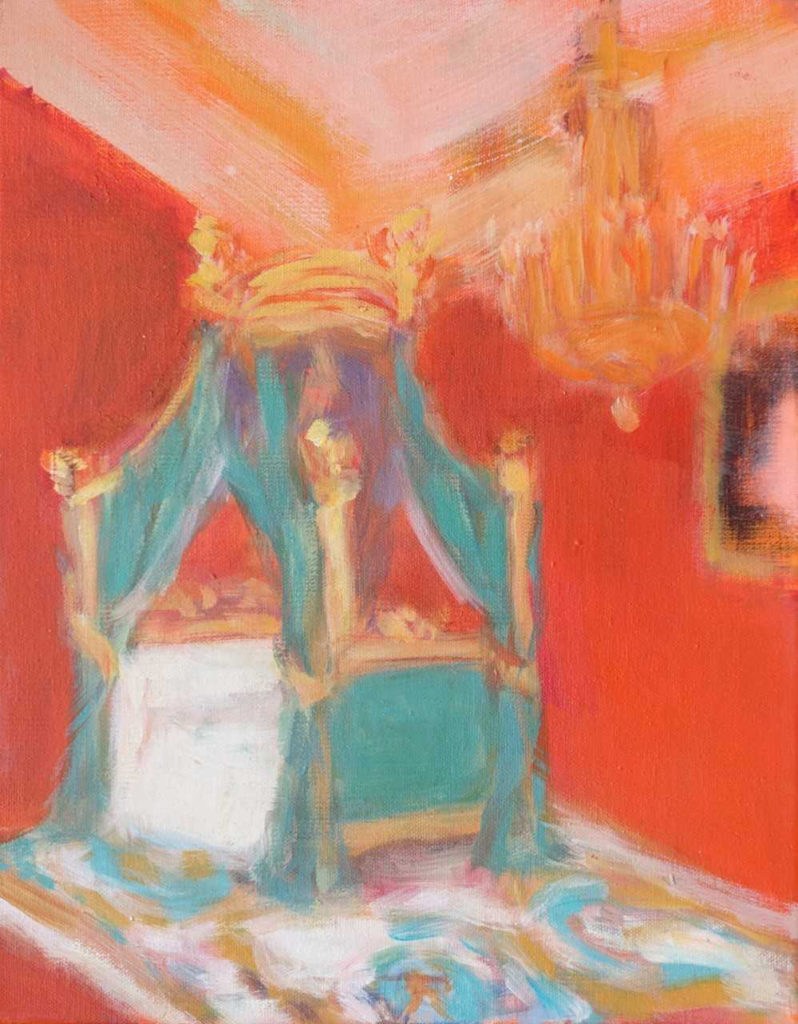 Canopy Bed II  2018
Oil on canvas  14″ x 11″
$1,000.00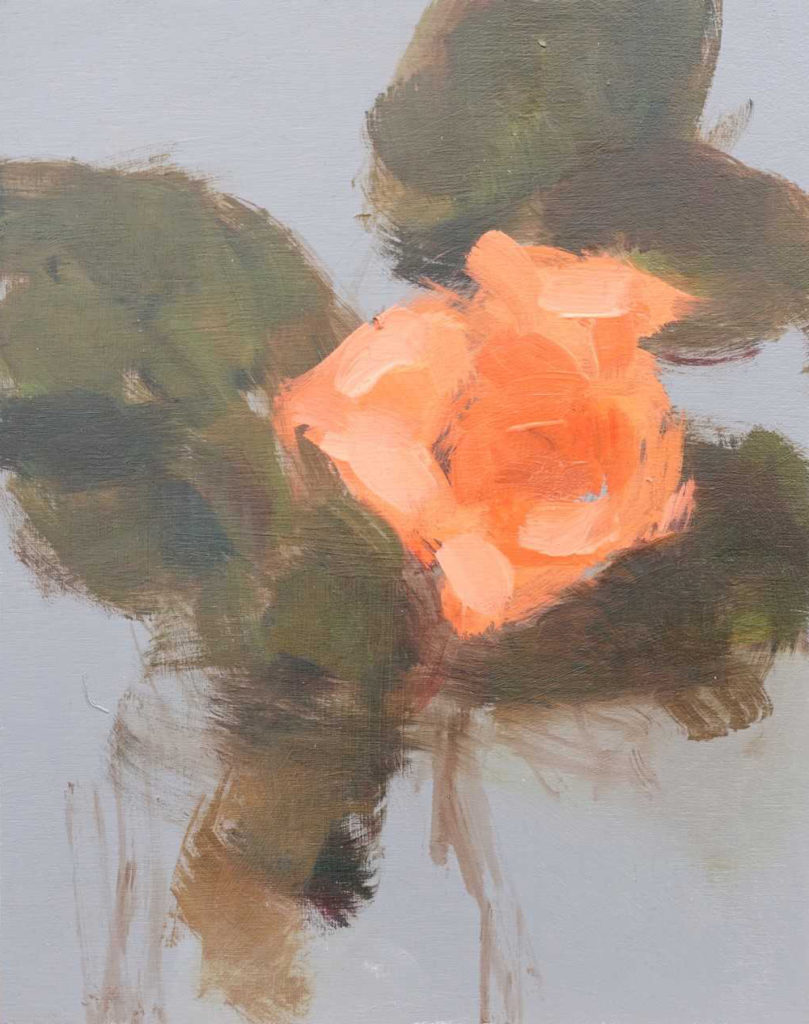 Rose  2018
Oil on panel 10″ x 8″
$560.00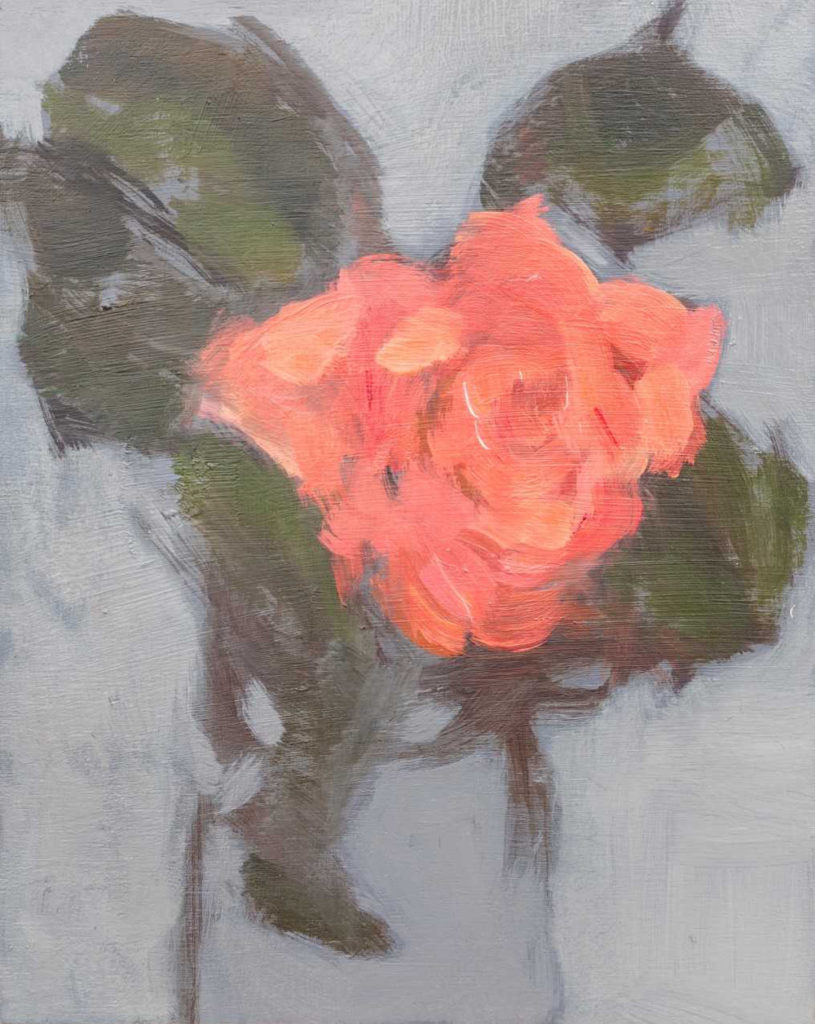 Rose Day 2  2018
Oil on panel 10″ x 8″
$560.00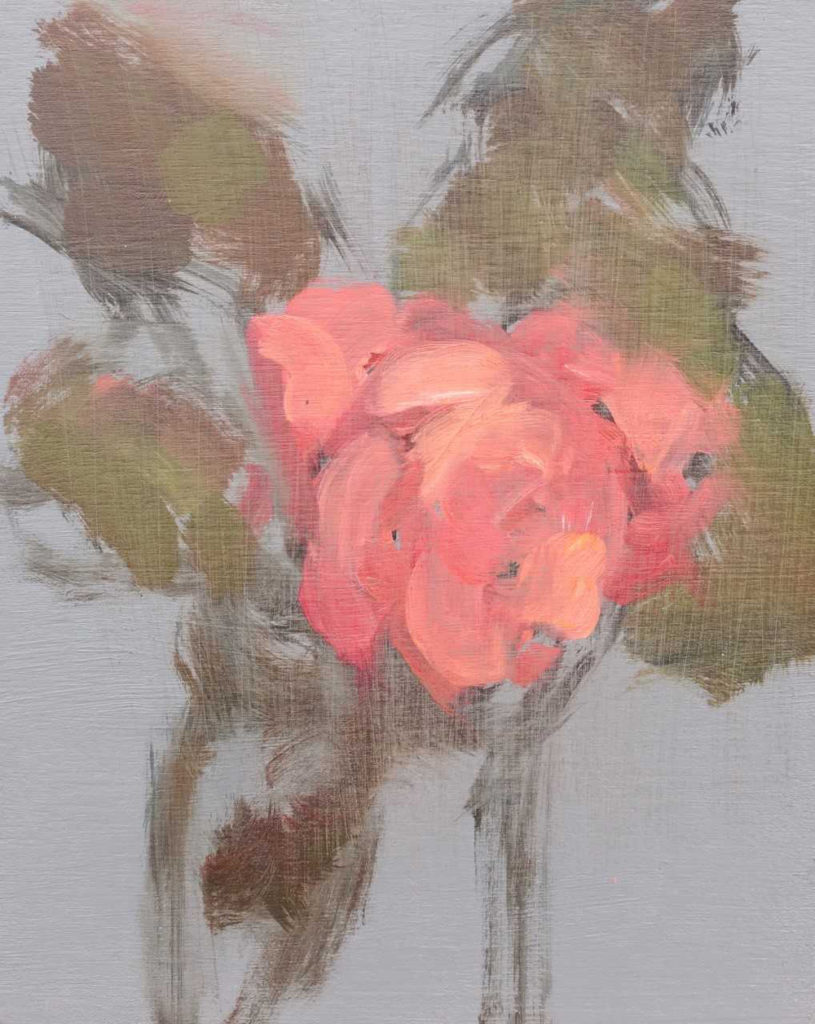 Rose Day 3  2018
Oil on panel 10″ x 8″
$560.00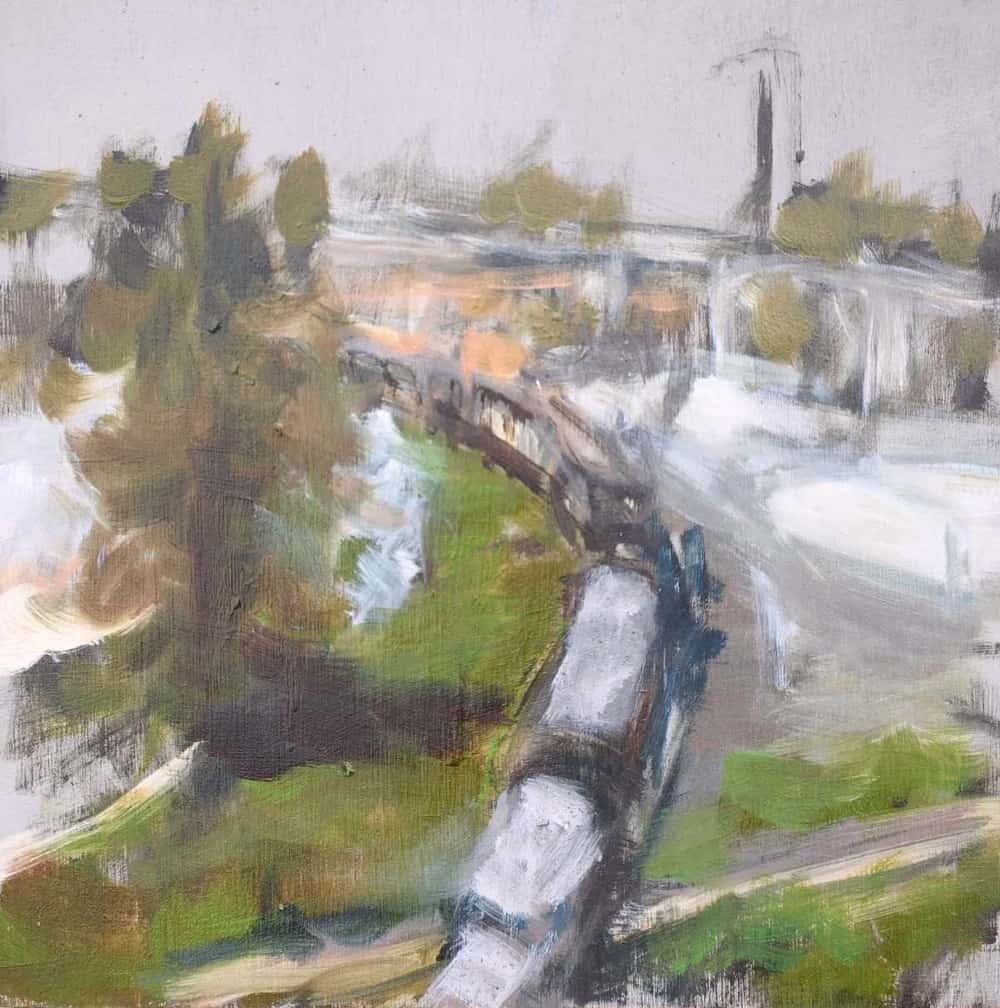 Train II  2018
Oil on panel  8″ x 8″
$500.00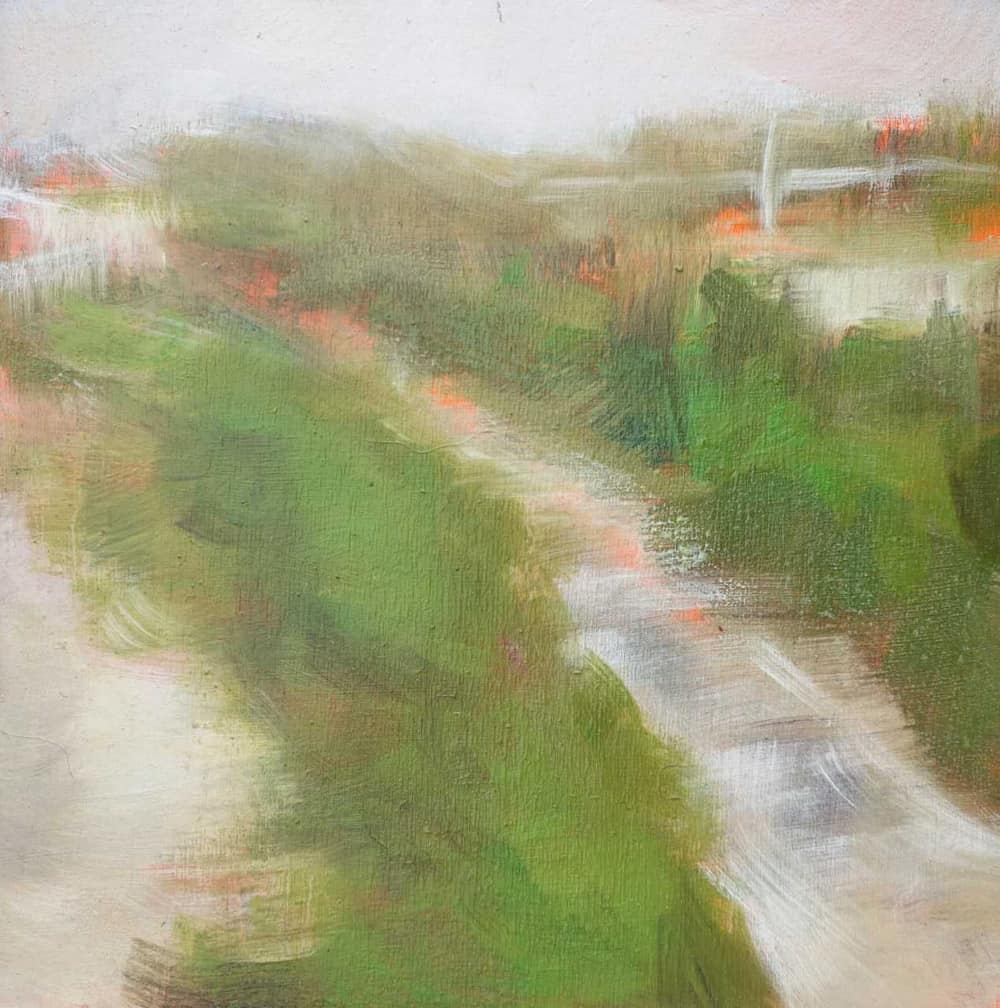 Railway IV  2018
Oil on panel  8″ x 8″
$500.00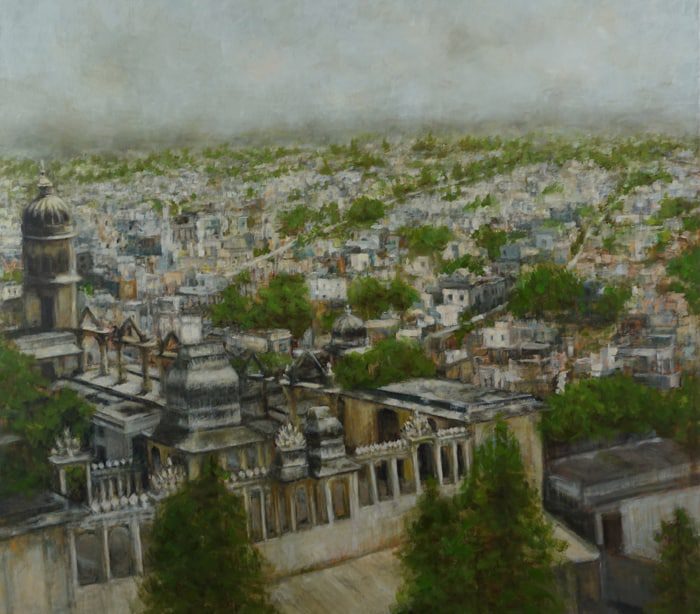 City  2016
Oil on canvas  48″ x 54″
$5,775.00
Chandelier  2014
Oil on canvas  32″ x 30″
$3,000.00
This artist's work is represented in