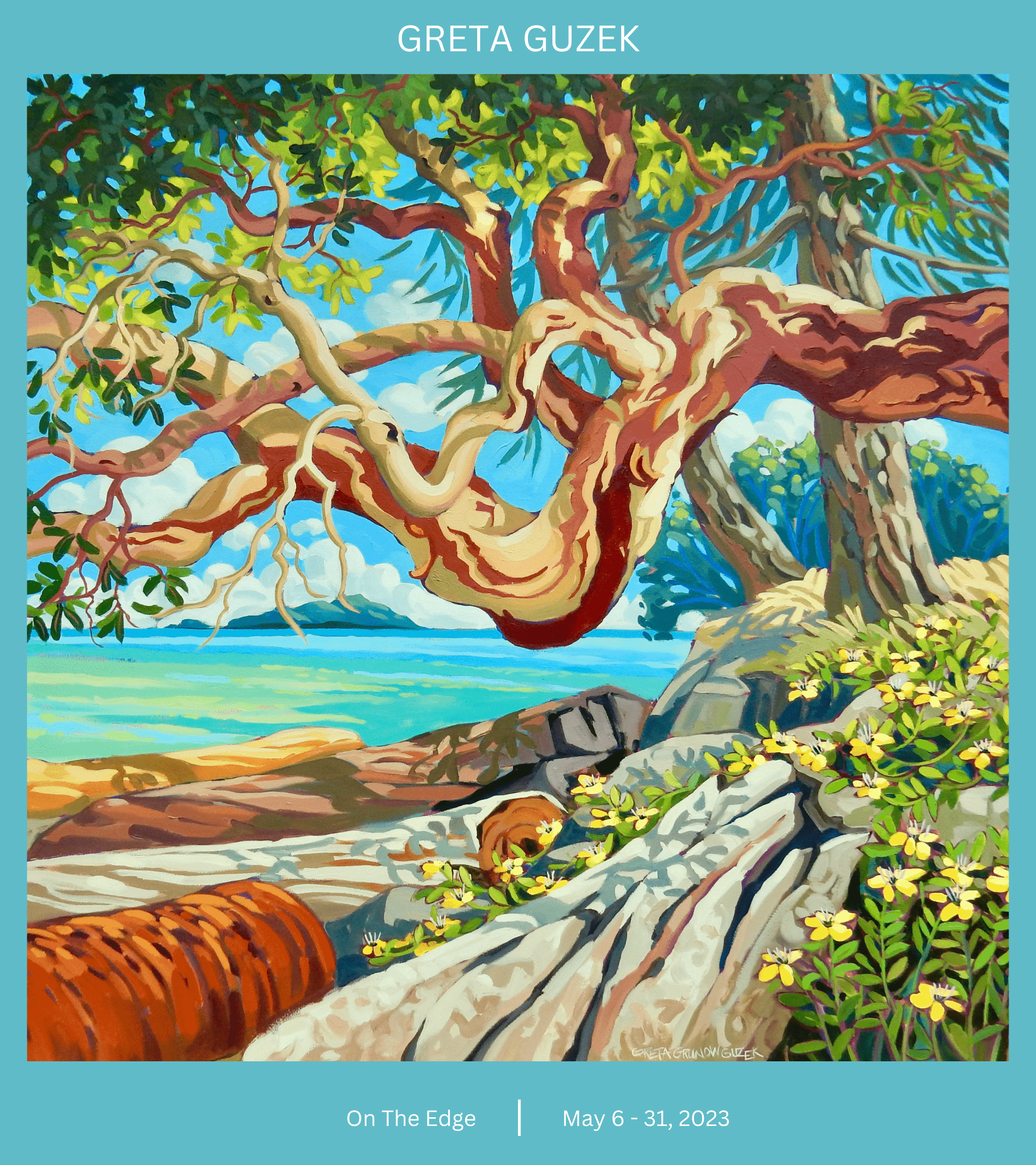 ON THE EDGE
May 6 – 31, 2023
Opening Reception:
Saturday May 6th from 2 to 4pm
Artist in Attendance
Greta Guzek is a renowned Canadian artist known for her vibrant and colorful stylized paintings that often feature scenes from the Sunshine Coast, British Columbia. Her unique style combines elements of abstraction with representational art, resulting in captivating and visually striking compositions. Guzek's artwork often captures the natural beauty of the coast, including its lush forests, rugged landscapes, and serene ocean views. Her paintings are characterized by bold brushstrokes, rich textures, and a harmonious color palette that evokes a sense of joy and vitality. Many of her works also showcase the local flora and fauna, such as blooming flowers, majestic trees, and playful birds, adding a touch of whimsy and charm to her art. Guzek's stylized paintings are widely collected and appreciated by art enthusiasts who admire her skillful technique and unique artistic vision.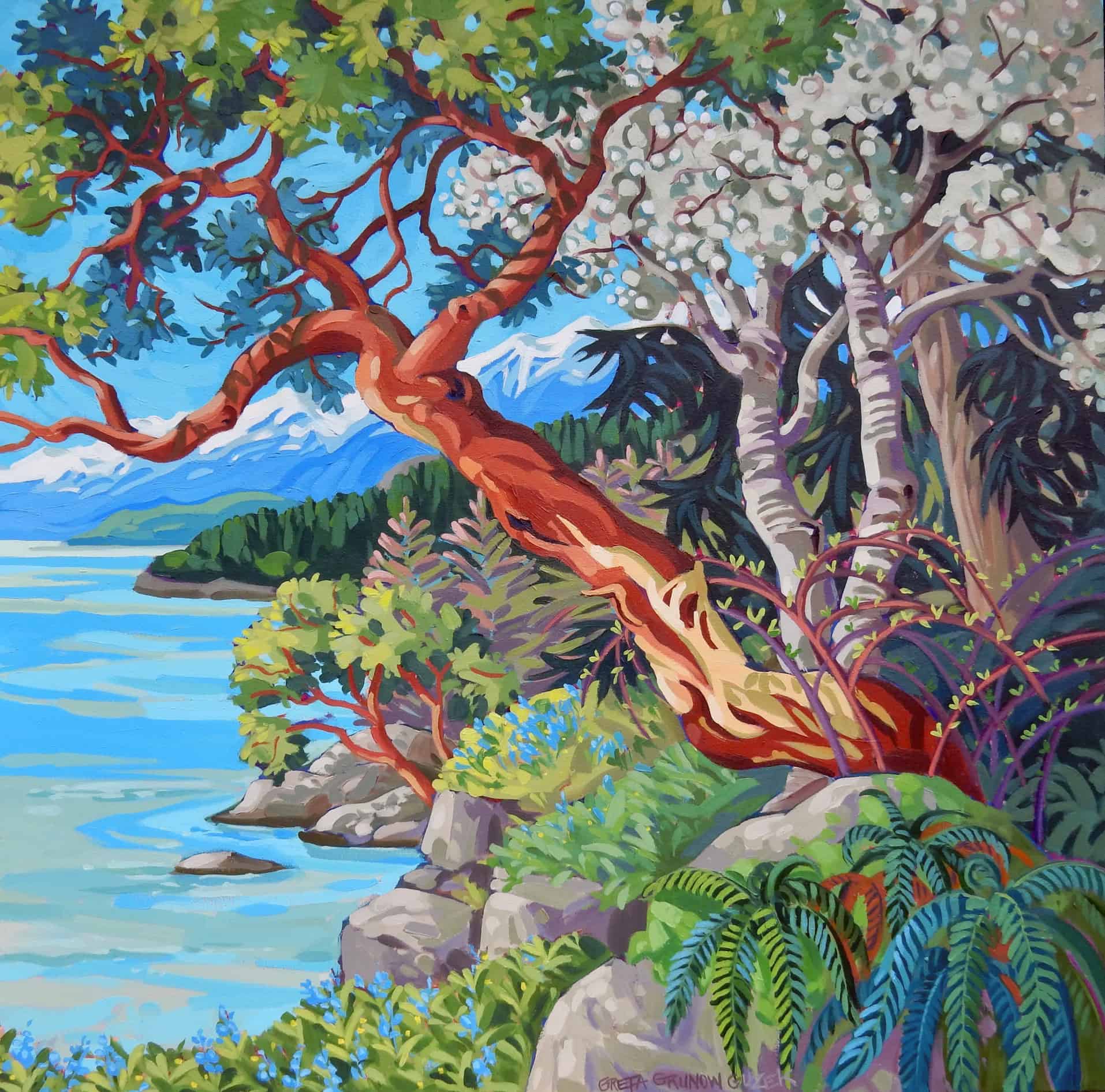 A New Beginning  2023
Acrylic on canvas  40″ x 40″
SOLD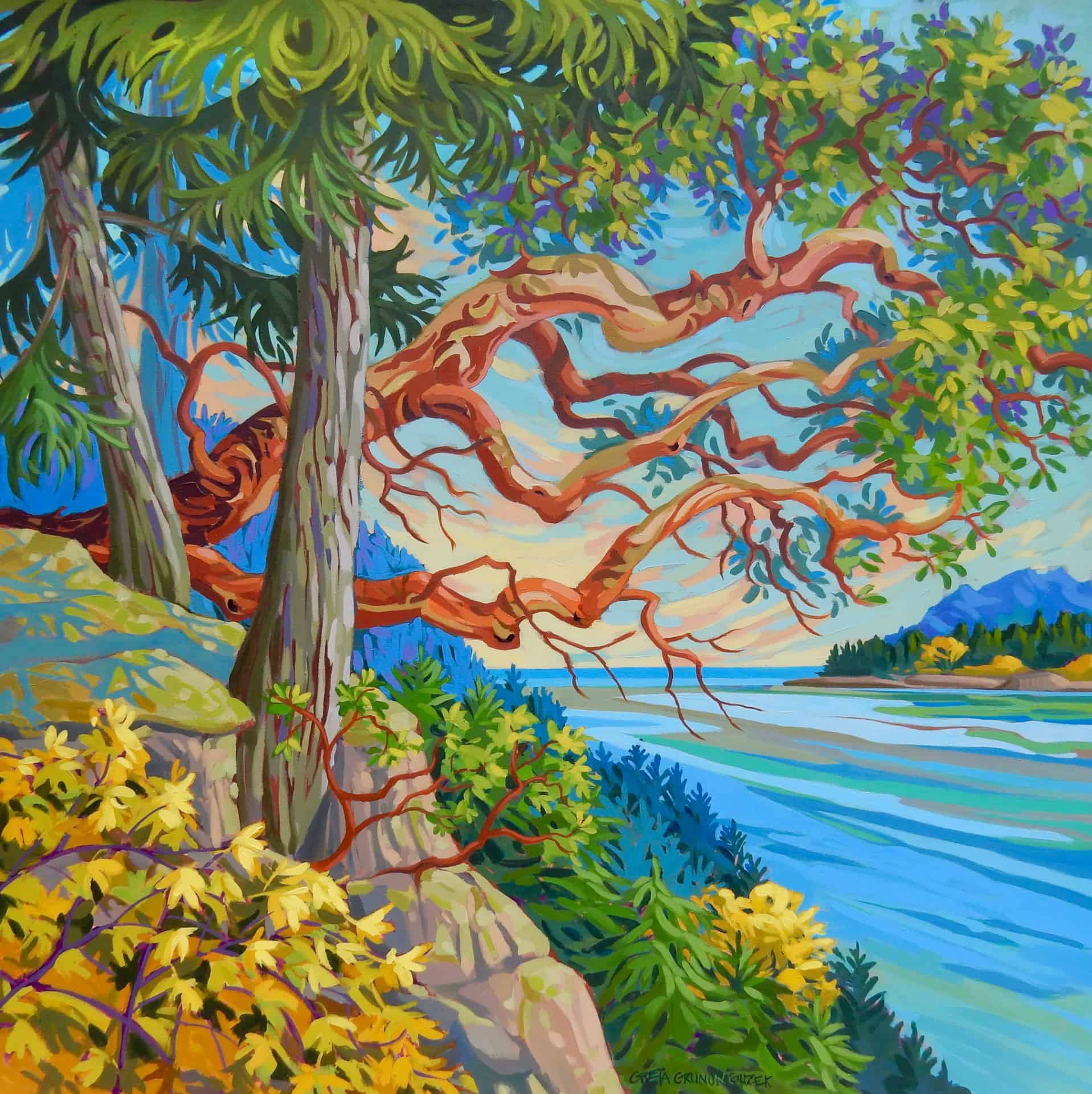 Balancing on the Edge  2023
Acrylic on canvas  50″ x 50″
$6,000.00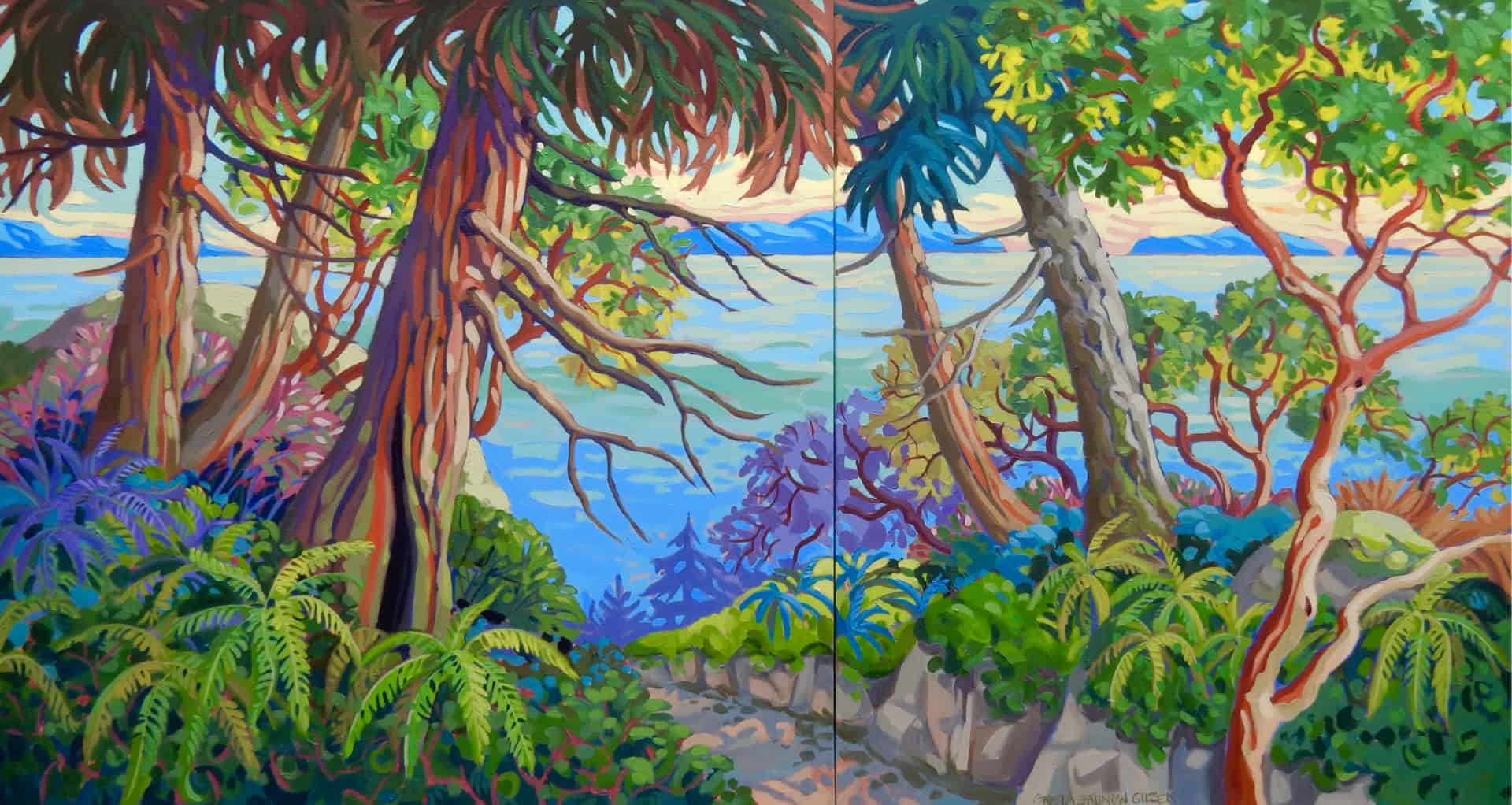 Dream walking on the Edge  2023
Acrylic on canvas  36″ x 66″ (diptych)
$6,000.00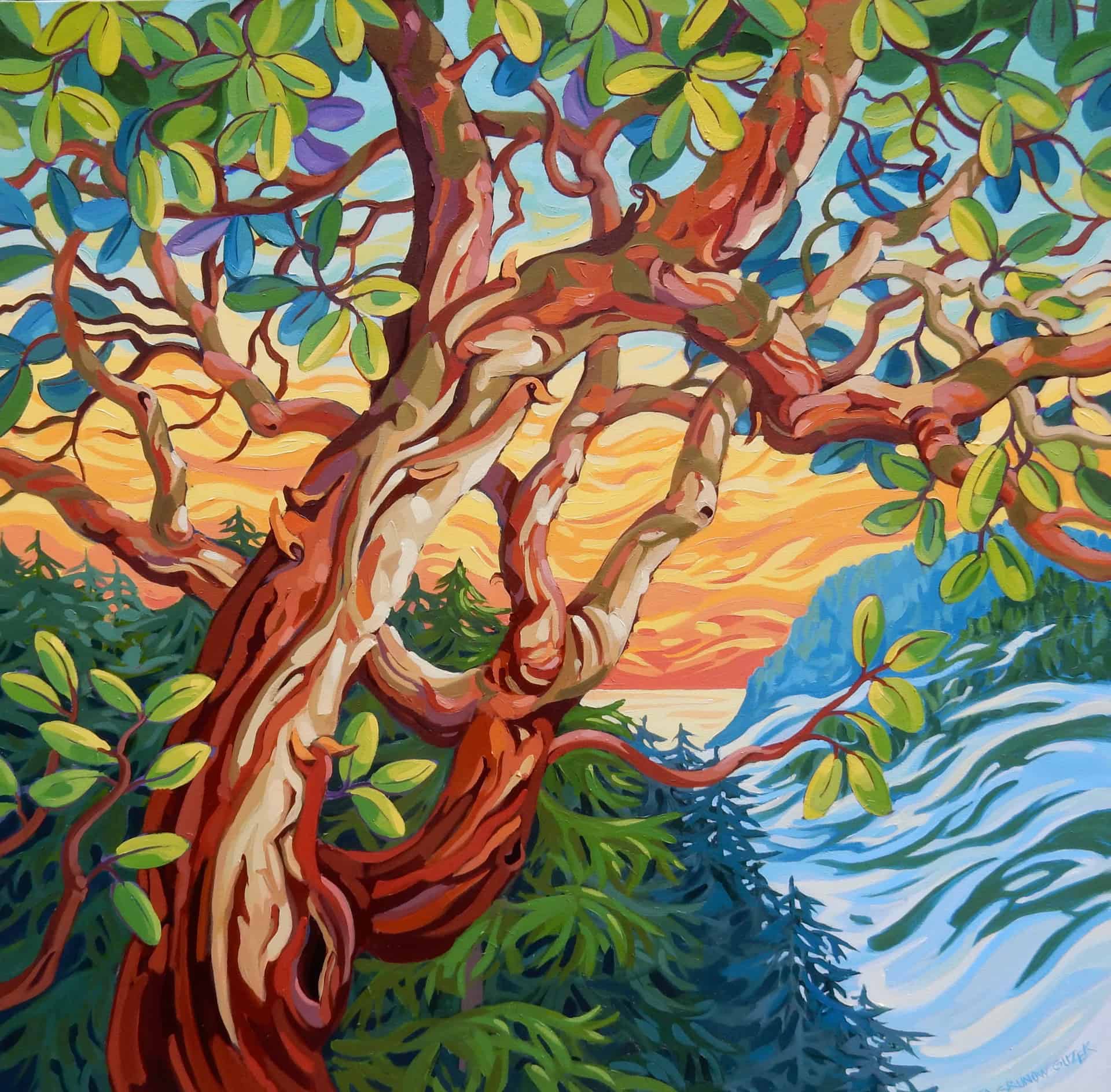 Lift Off  2023
Acrylic on canvas  50″ x 50″
$6,000.00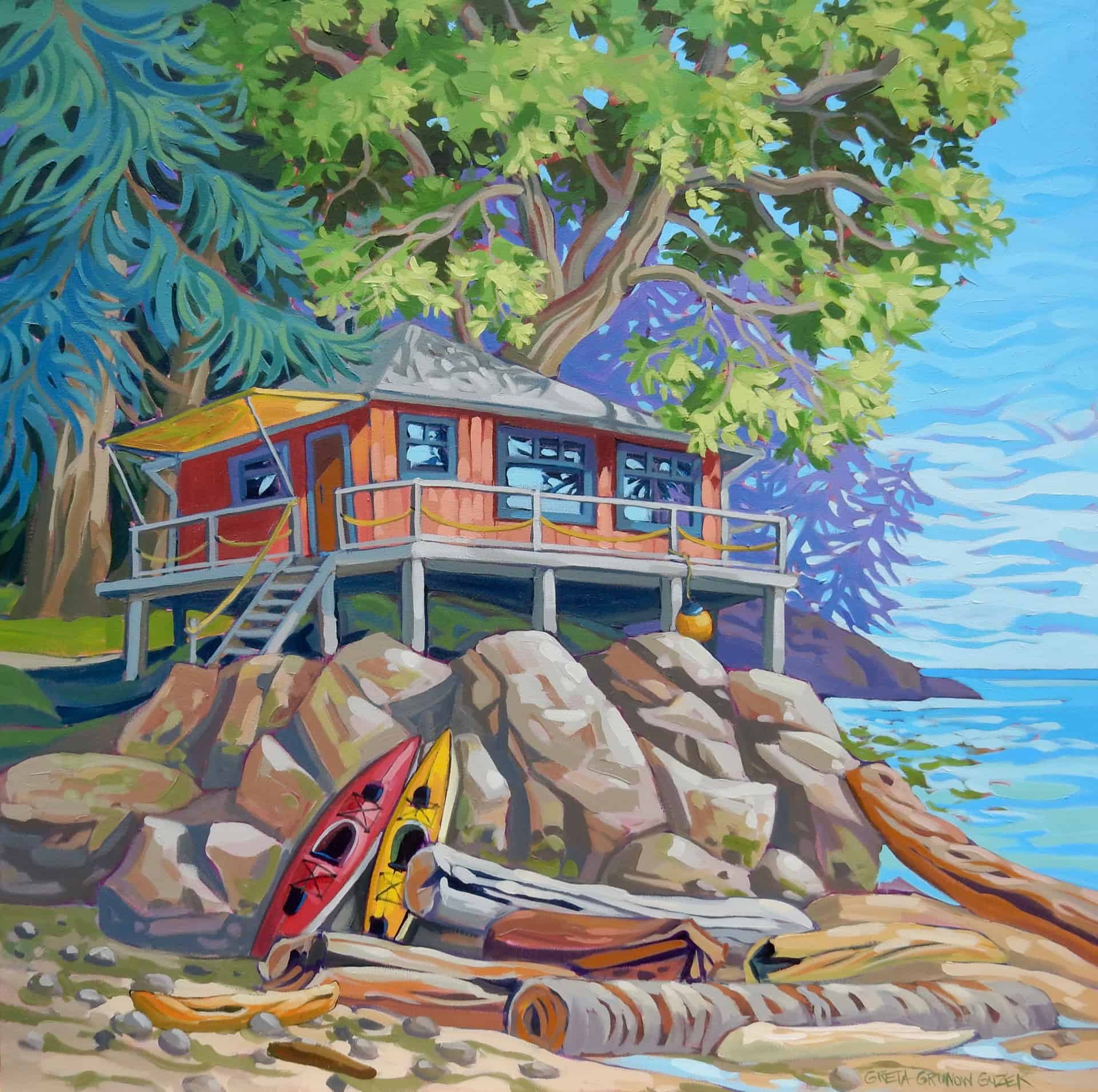 Living on the Edge  2023
Acrylic on canvas  40″ x 40″
$4,000.00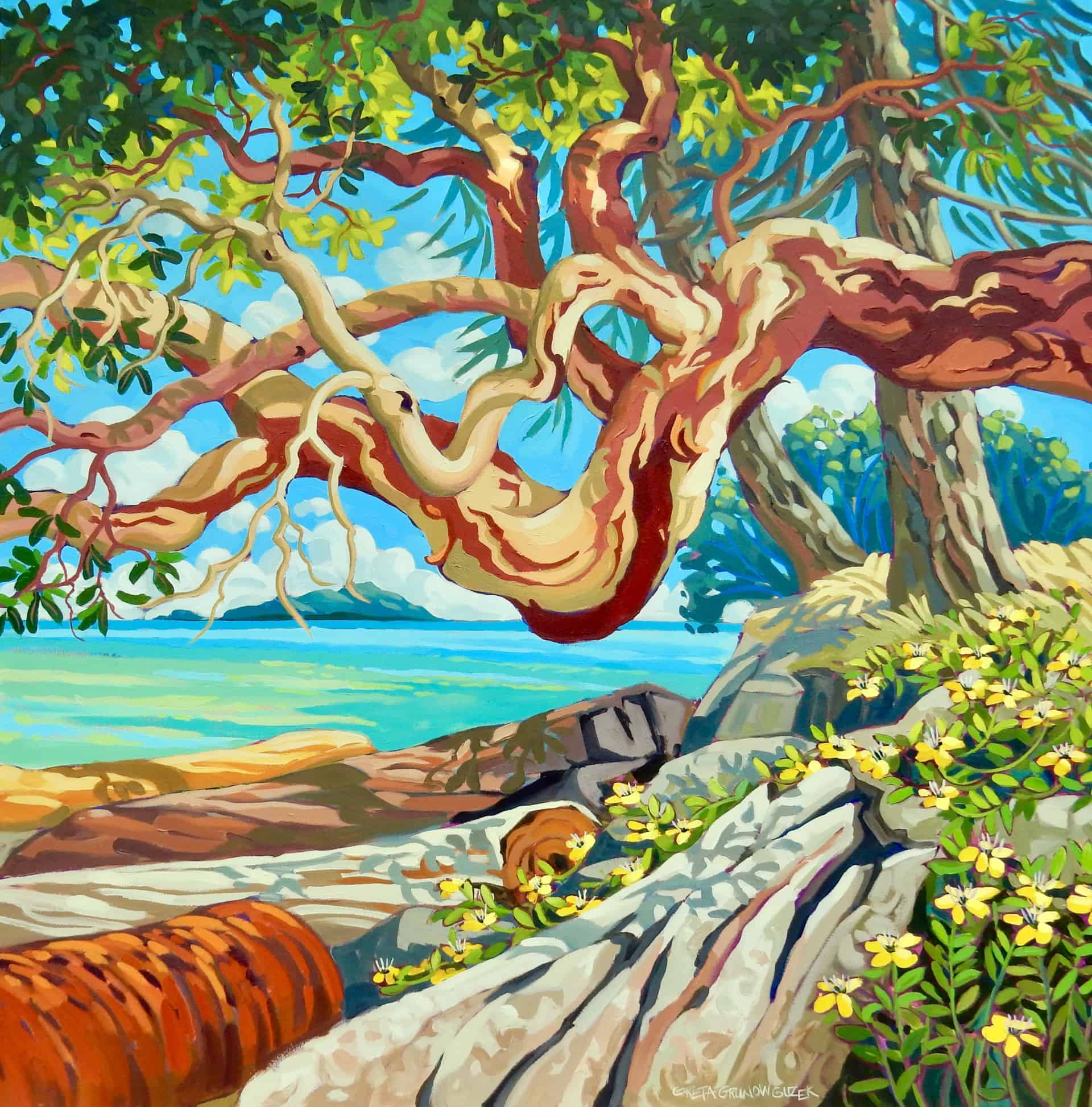 On the Edge of Something  2023
Acrylic on canvas  50″ x 50″
SOLD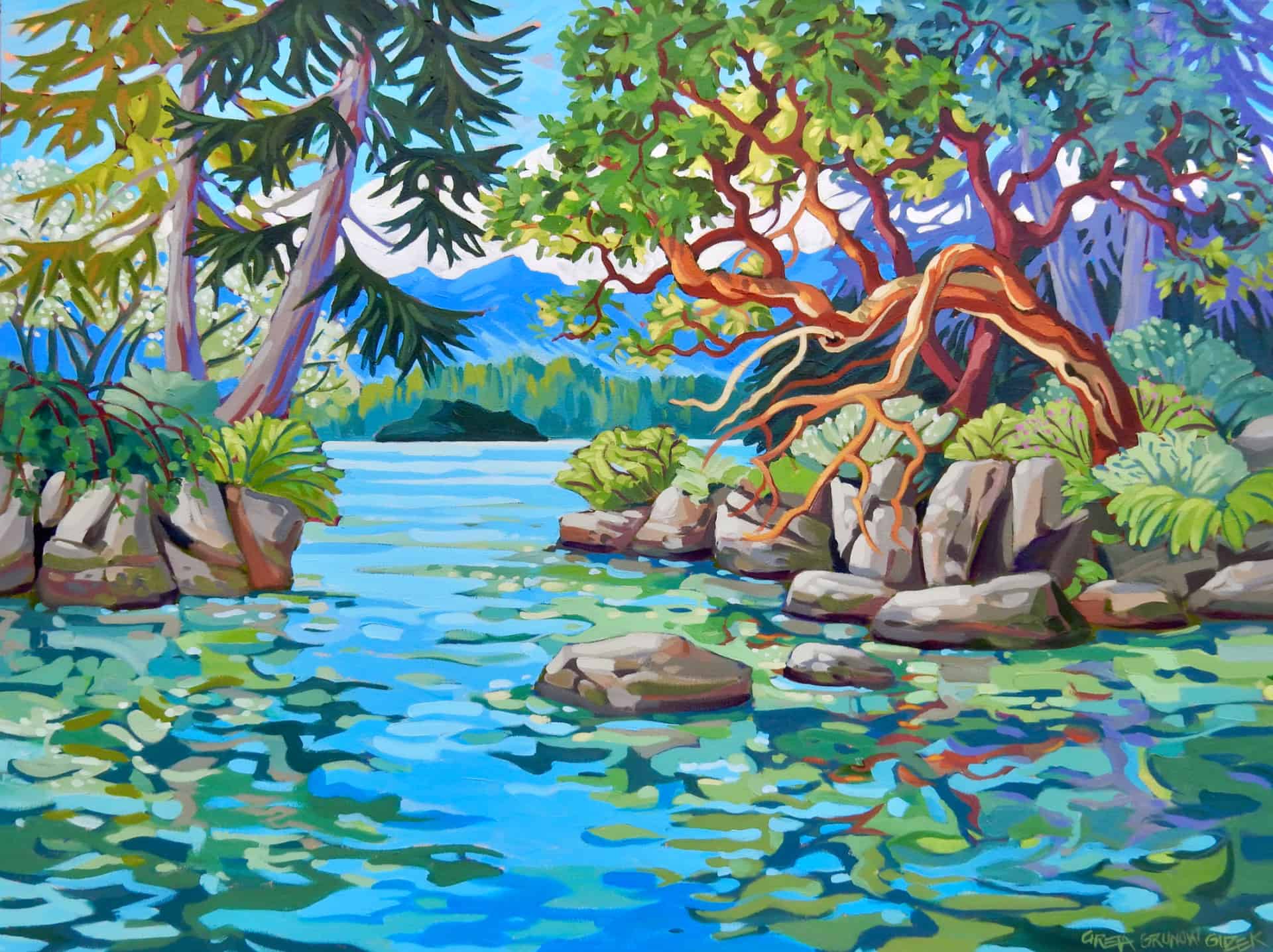 Still Waters  2023
Acrylic on canvas  36″ x 48″
$4,200.00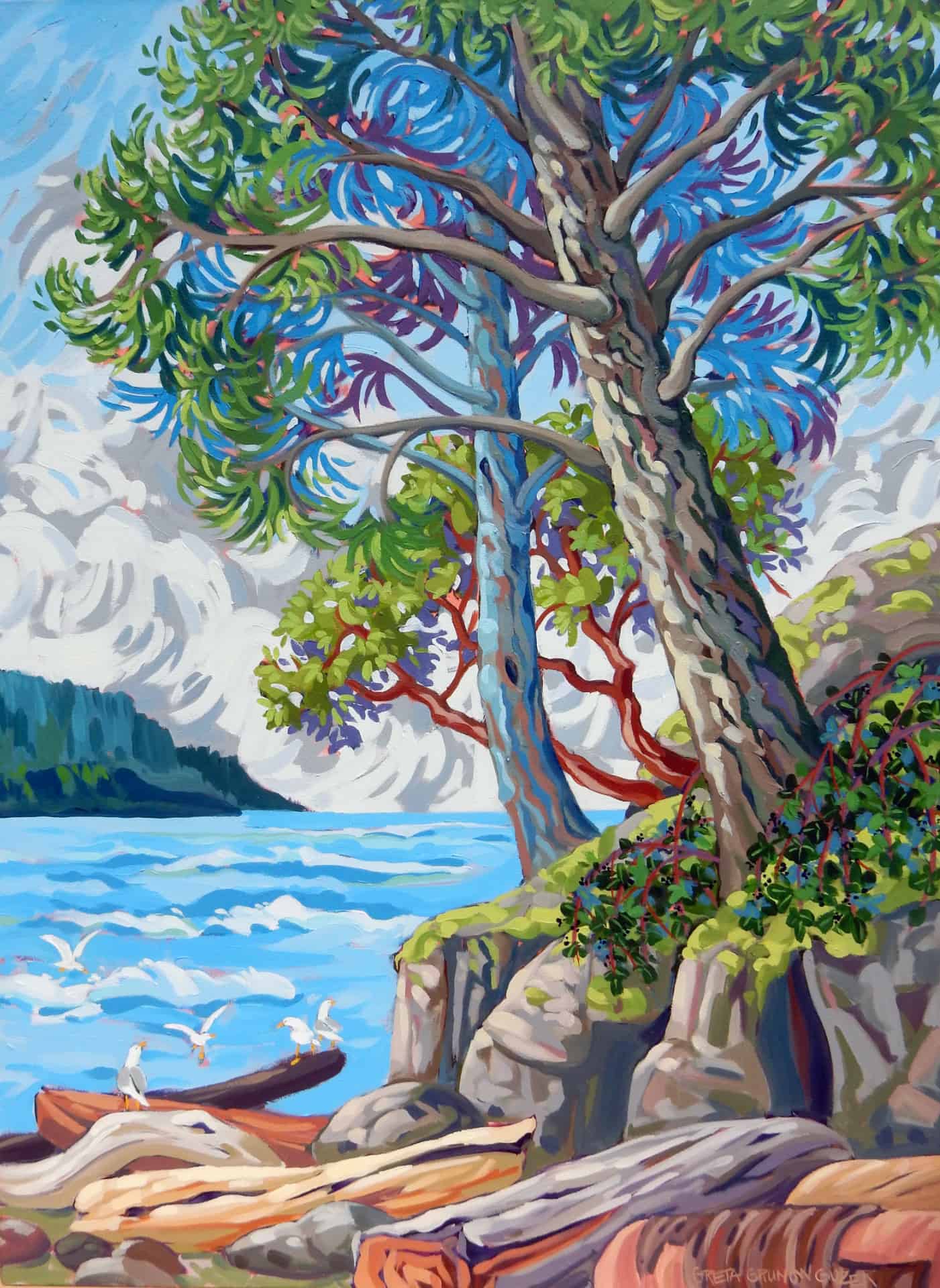 Wind on Water  2023
Acrylic on canvas  48″ x 36″
$4,200.00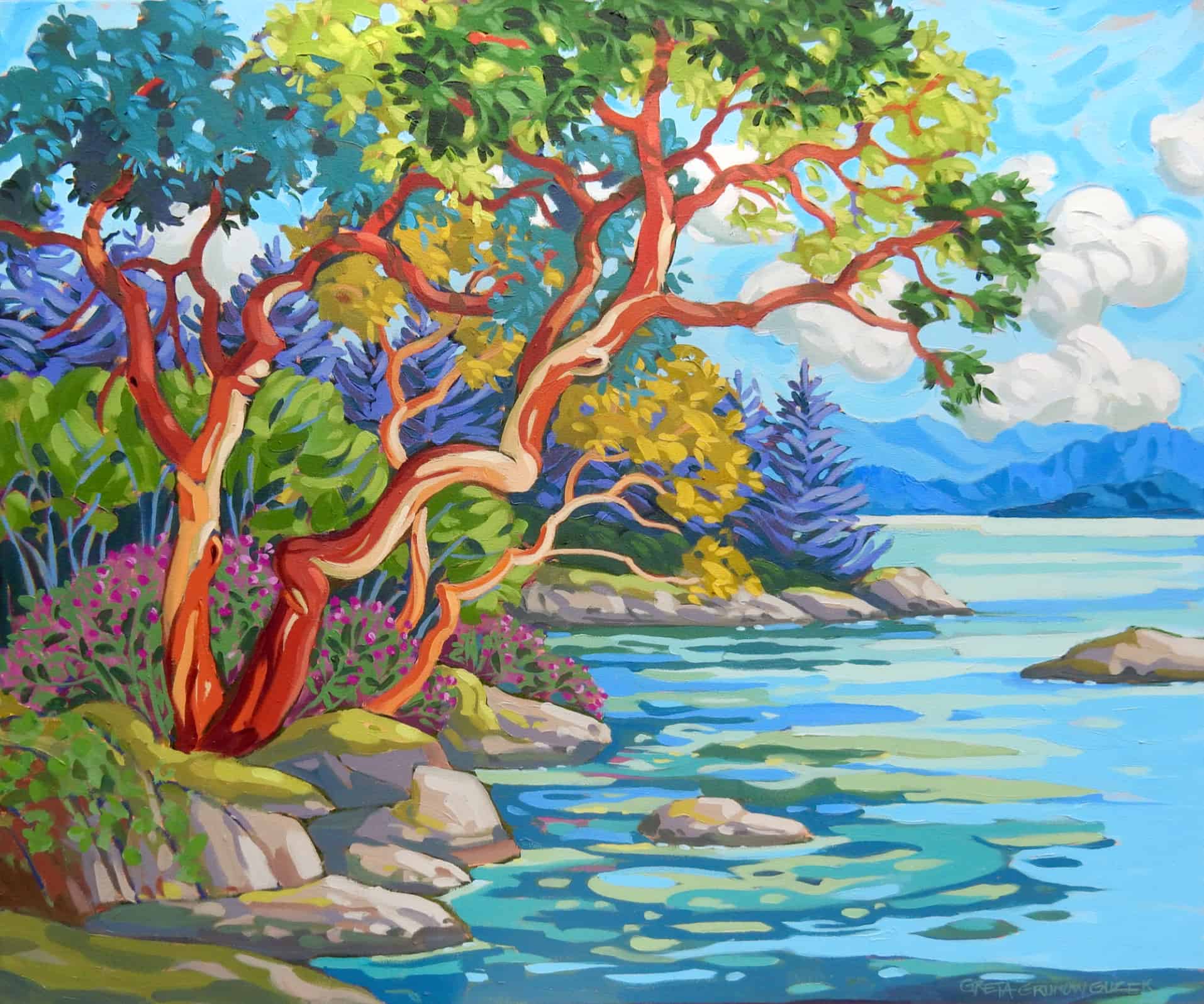 Water's Edge  2023
Acrylic on canvas  30″ x 36″
SOLD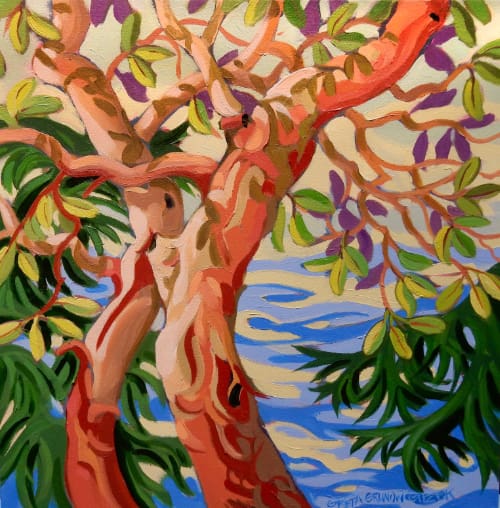 Mutual Support  2023
Acrylic on canvas  18″ x 18″
$1,000.00