Along the Way
October 7 – 31, 2017
Opening Reception: Saturday, October 7 from 2 to 4 pm
Greta Guzek's paintings are characterized by her distinctive approach to line and colour and their calming effect on the viewer. By way of South Africa, she paints from her home on the Sunshine Coast, where the rhythmic waves of west coast life undulate from her brush. This sense of place resonates in her practice, it being an exercise in expressing joy through seeing and feeling the everyday. Each painting's mood is announced through colouring – the tropical saturation of pinks and yellows and the rich greens and blues of the rainforest perform their time of day with kaleidoscopic energy.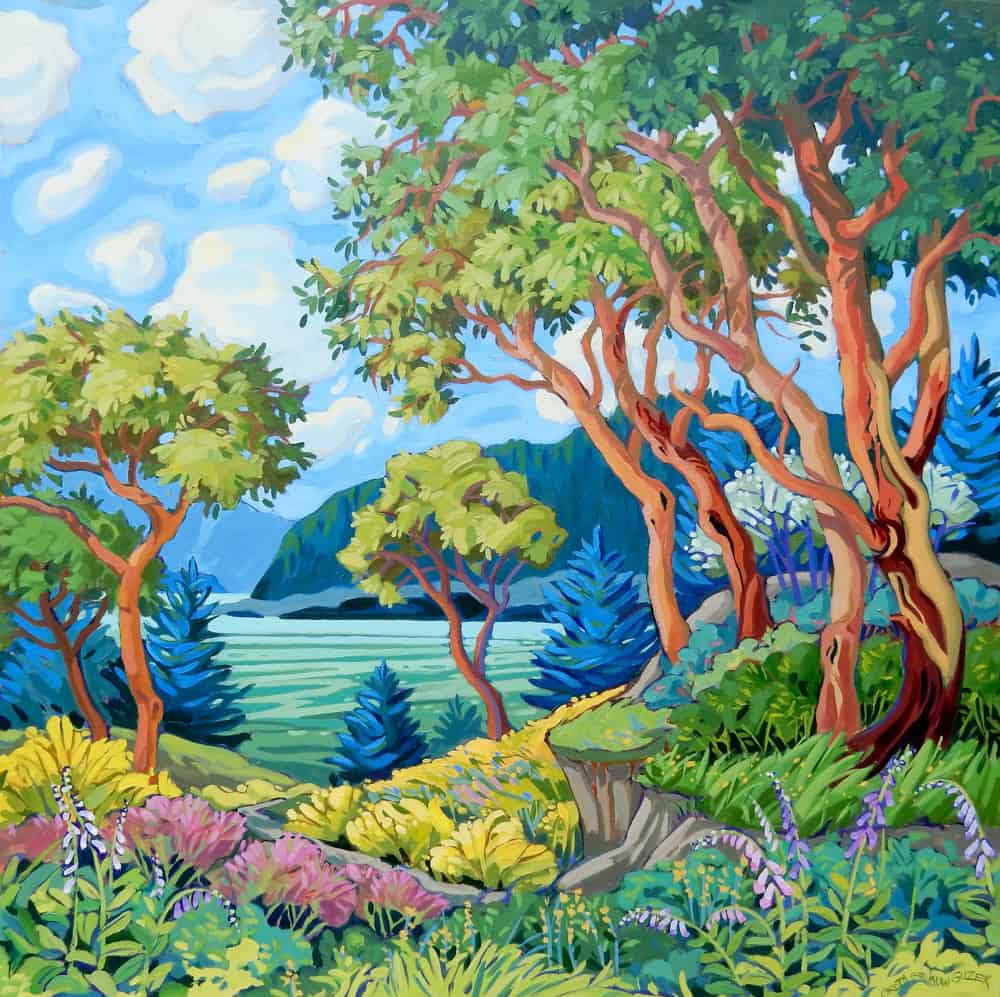 On the Bright Side  2017
Acrylic on canvas  50″ x 50″
SOLD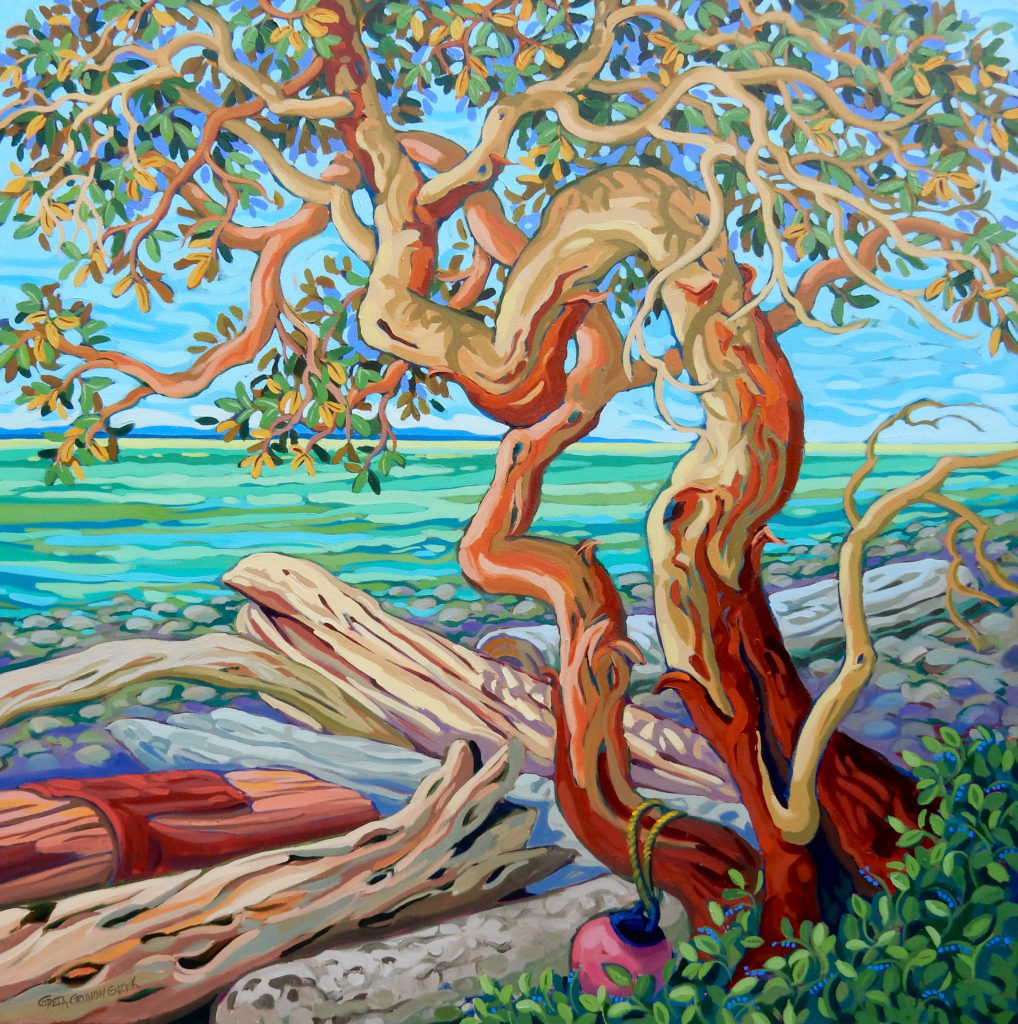 Beacon of Hope  2017
Acrylic on canvas  50″ x 50″
$6,000.00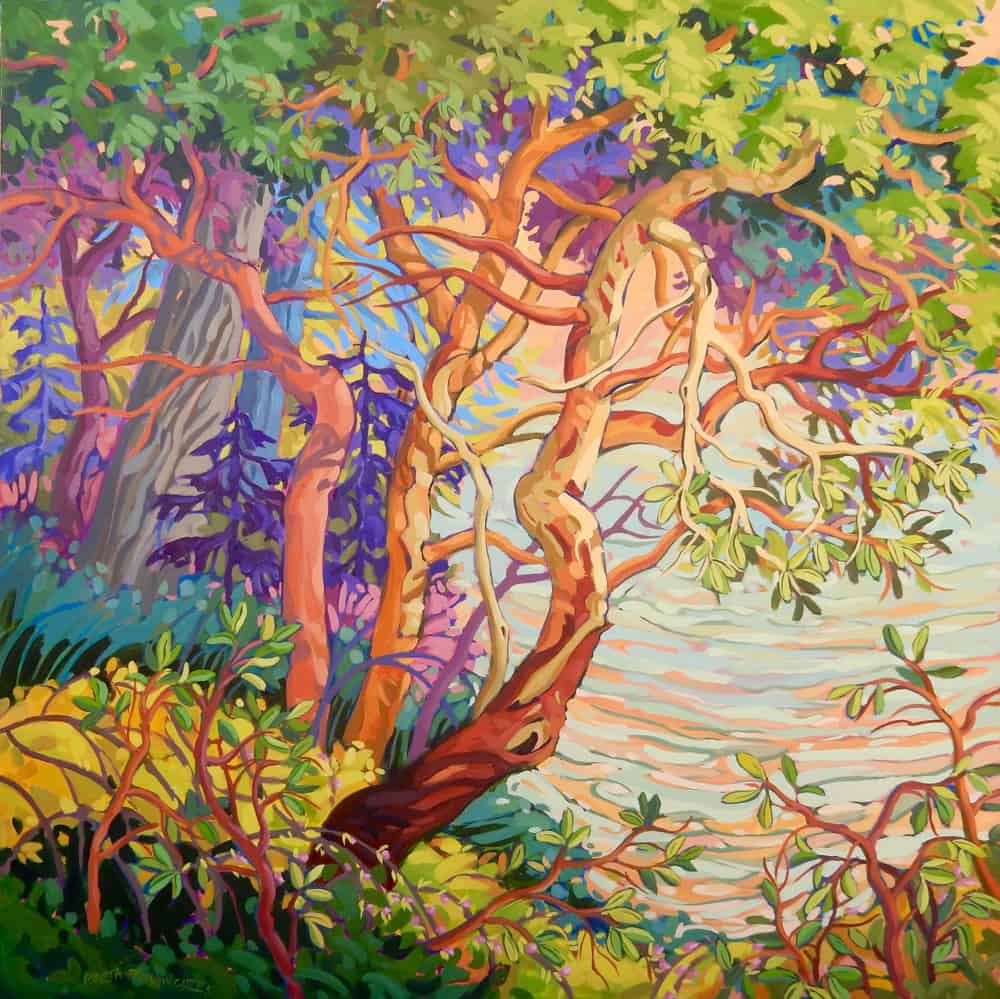 In my Orbit  2017
Acrylic on canvas  50″ x 50″
$6,000.00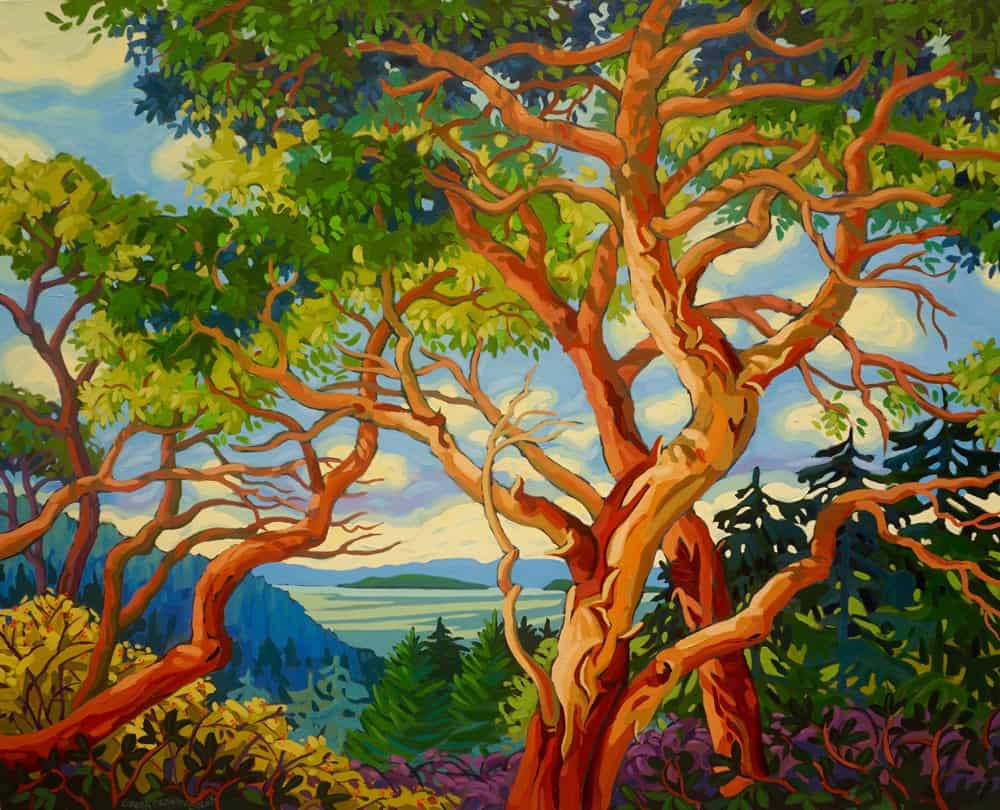 Phoenix  2017
Acrylic on canvas 48″ x 60″
$7,000.00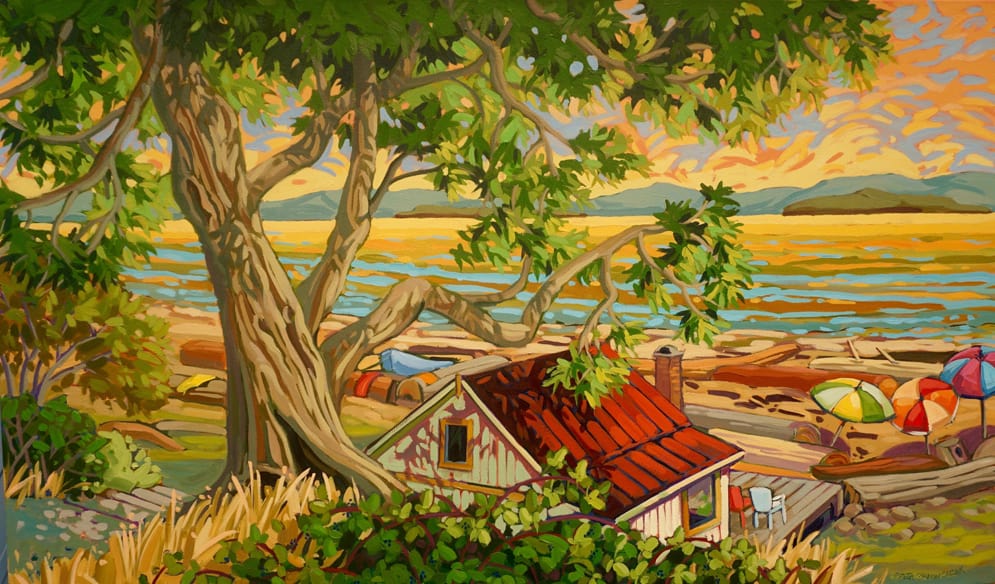 A State of Mind  2017
Acrylic on canvas  36″ x 60″
SOLD
Finding Balance  2017
Acrylic on canvas  36″ x 60″
SOLD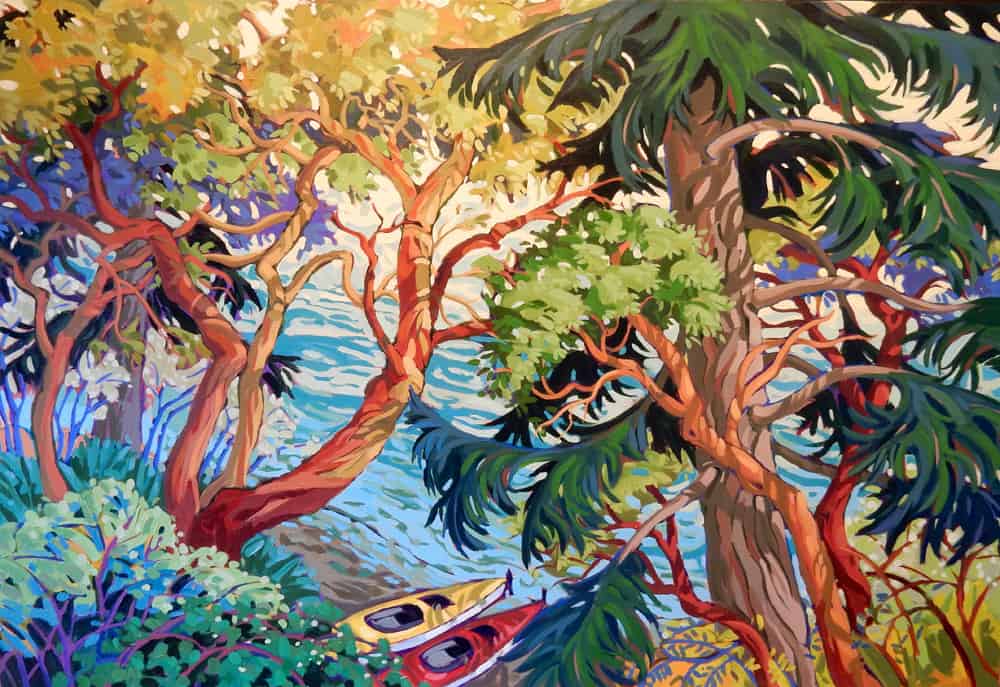 The Space Between  2017
Acrylic on canvas  40″ x 60″
$6,000.00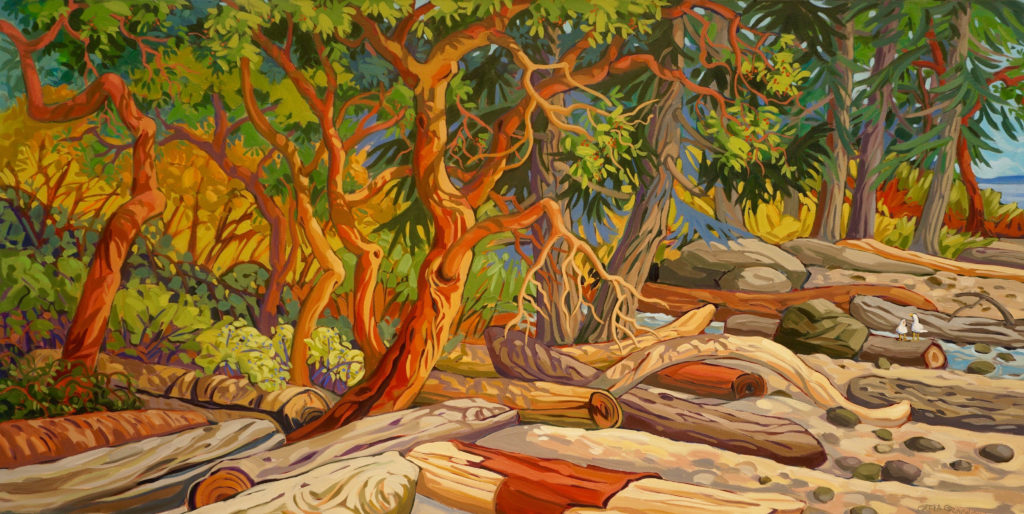 Time Passage  2017
Acrylic on canvas  40″ x 80″
$8,000.00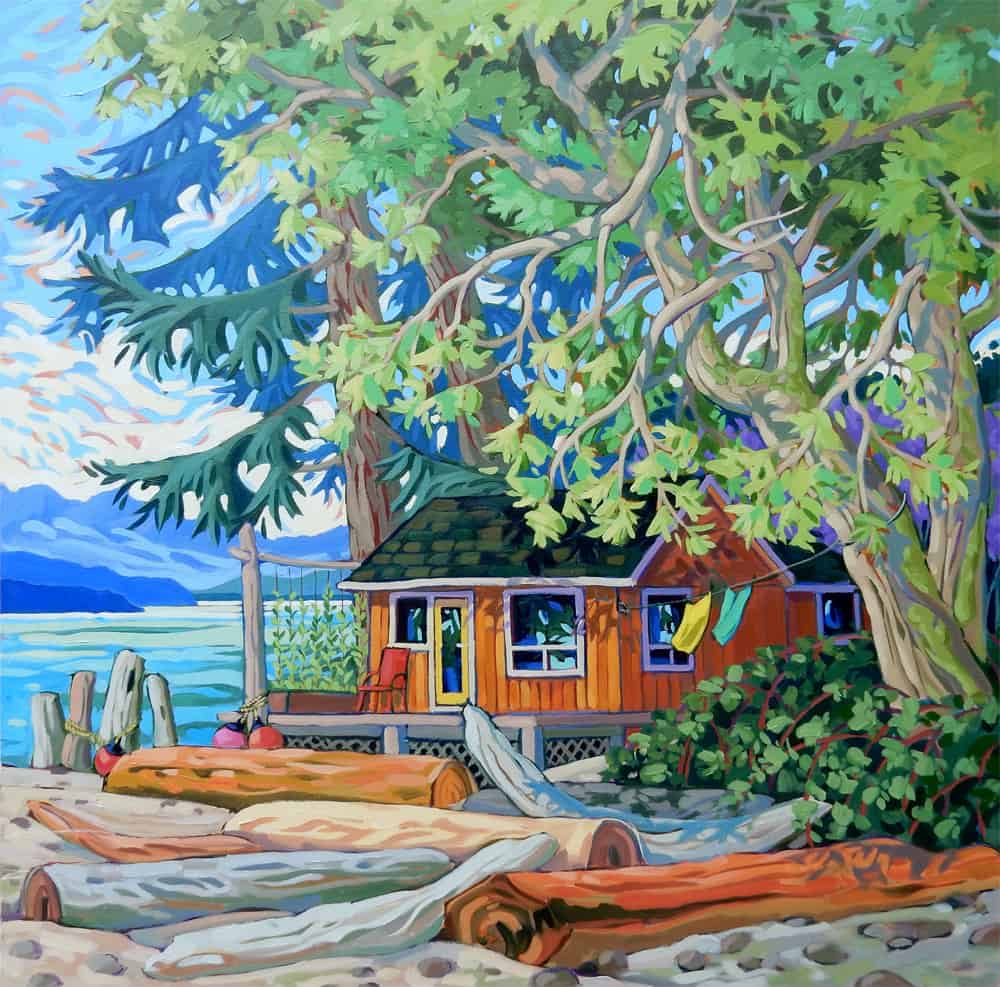 Outside Looking In  2017
Acrylic on canvas  48″ x 48″
SOLD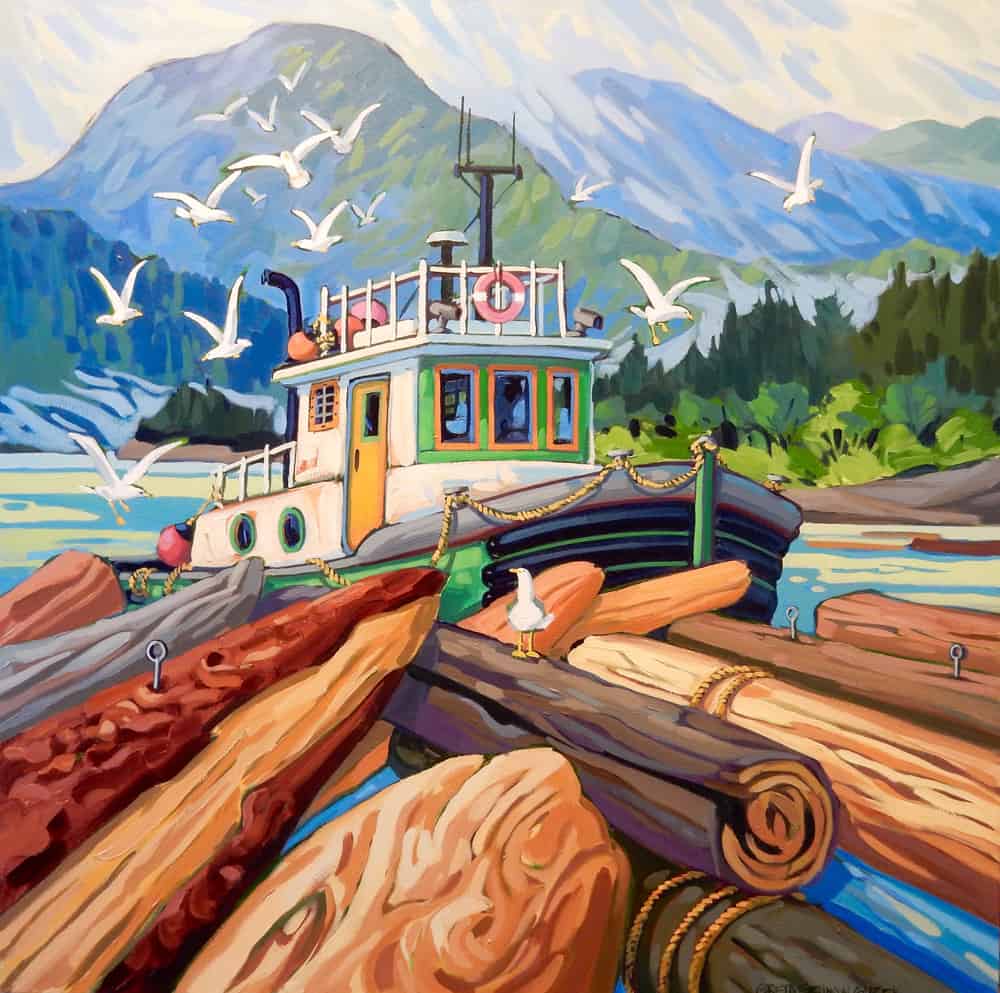 Buoyant in Spirit  2017
Acrylic on canvas  40″ x 40″
SOLD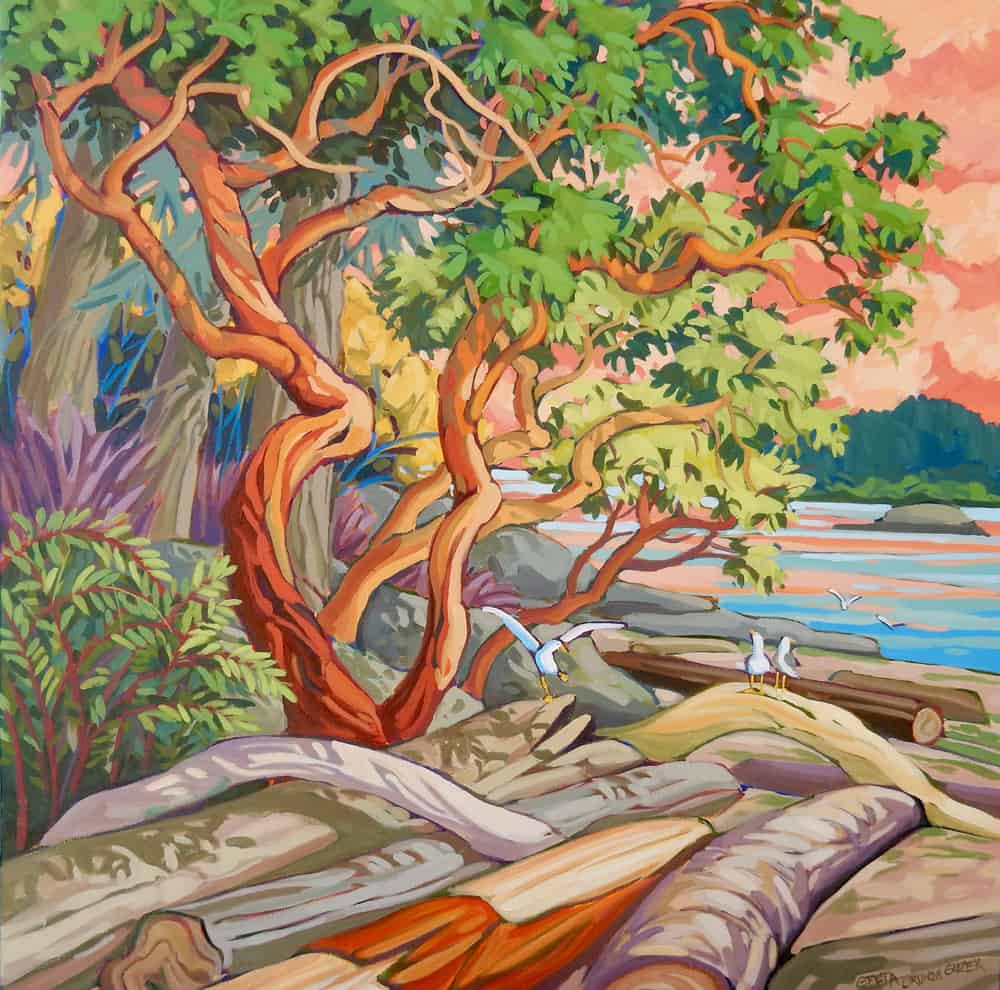 Everything Under the Sun  2017
Acrylic on canvas  36″ x 36″
$3,200.00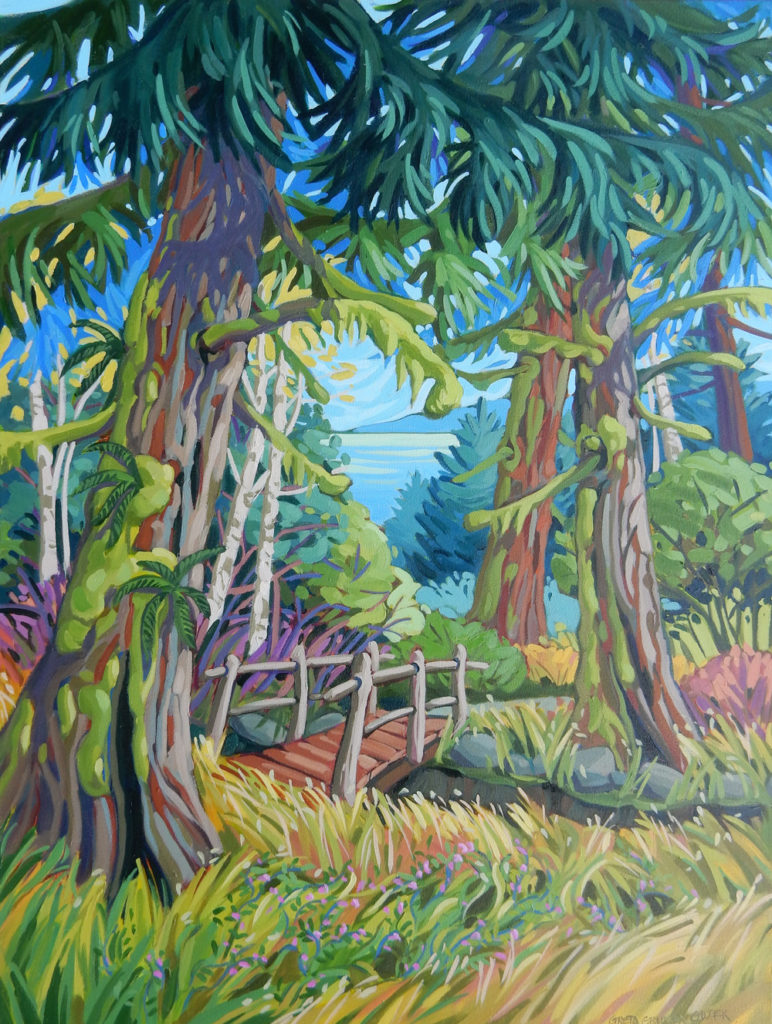 Forest Mantra  2017
Acrylic on canvas  48″ x 36″
$4,200.00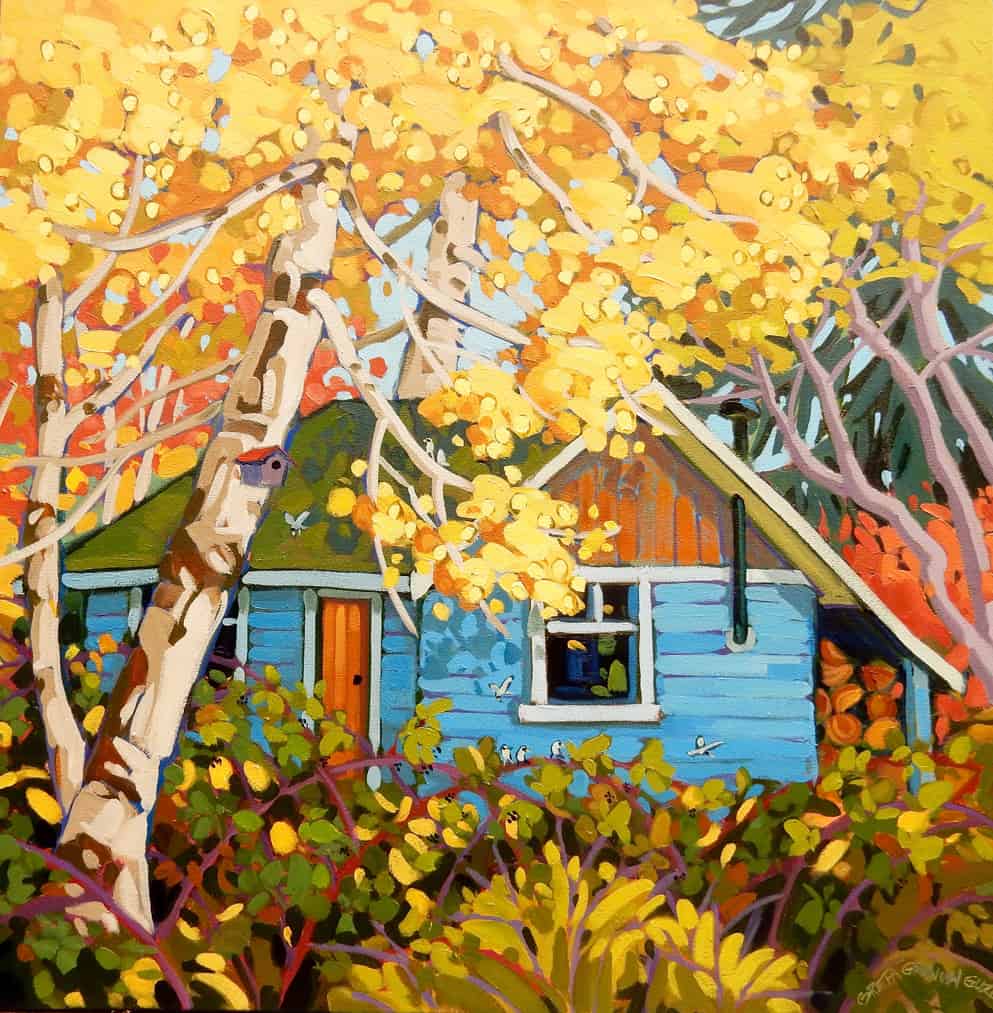 Return to the Earth  2017
Acrylic on canvas  30″ x 30″
SOLD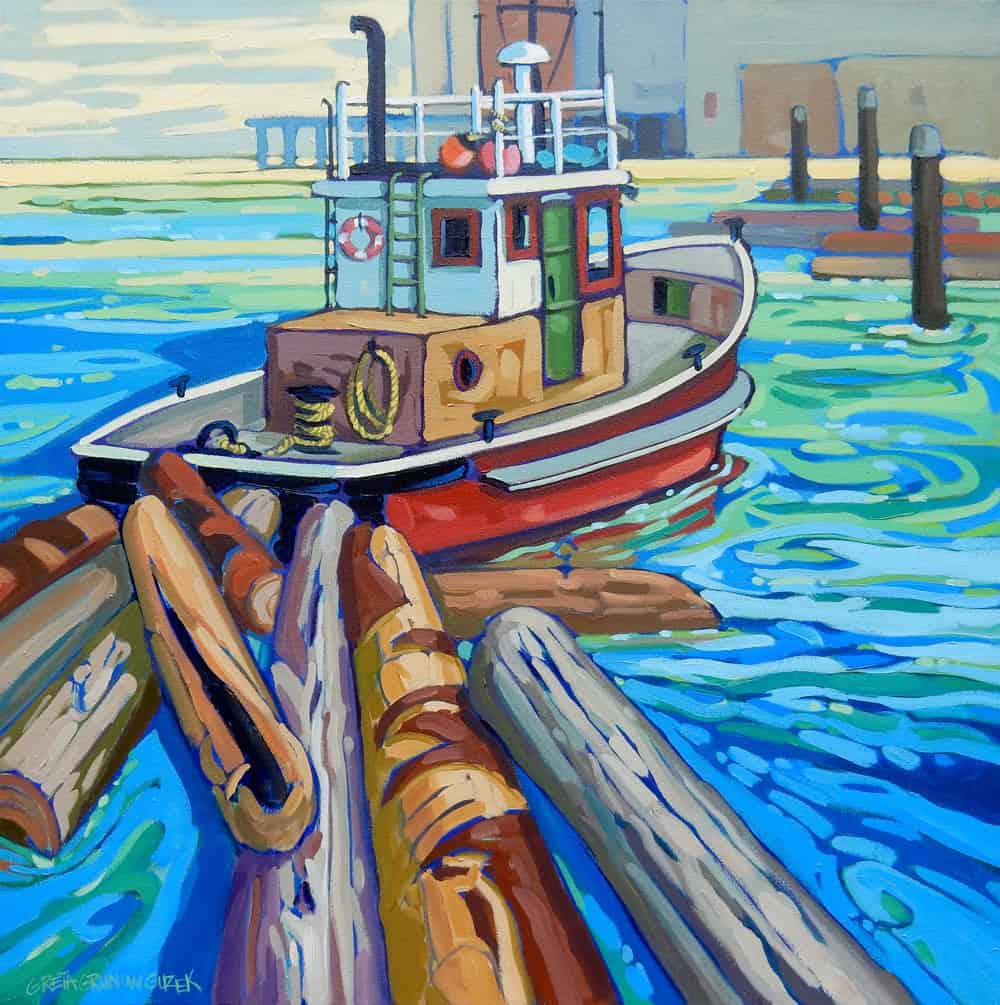 Below the Surface  2017
Acrylic on canvas  30″ x 30″
SOLD
This artist's work is represented in Ian Tan Gallery – Contemporary Art Gallery in Vancouver, BC, Canada