Current Exhibition:
Taking Chances
November 4 – 30, 2017
Opening Reception: Saturday, November 4 from 2 to 4 pm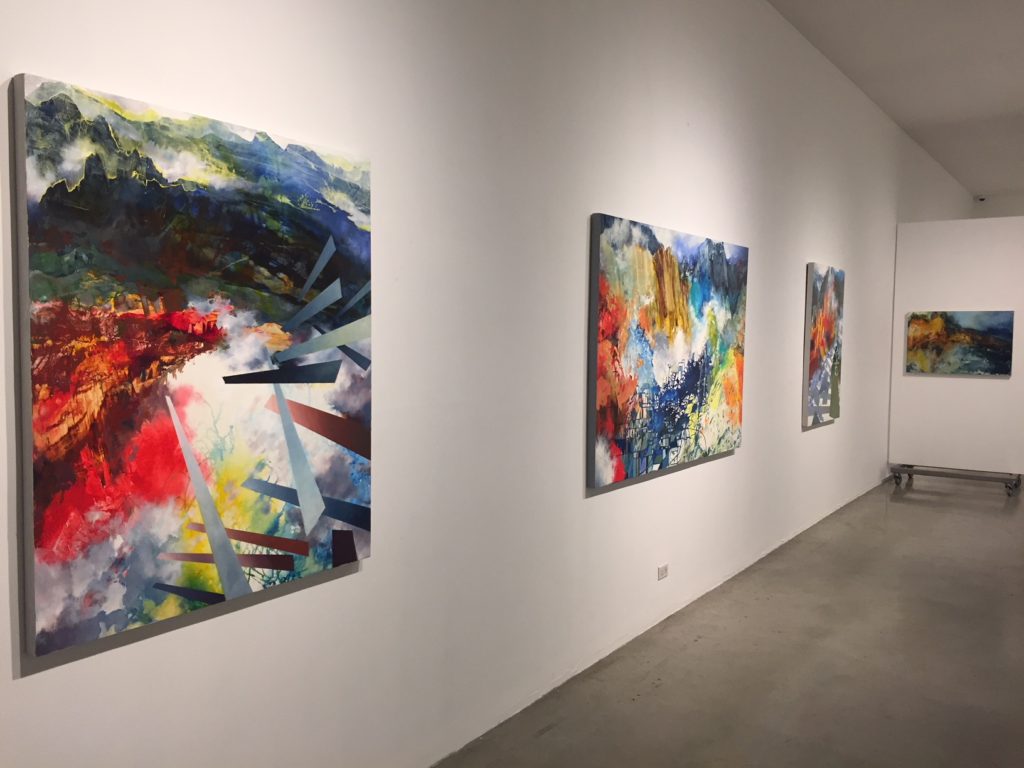 Gestural, formal and swirling with energy, Kentree Speirs' works pulse, recede, fuse, and divide in delirious combinations. Though landscapes, their aesthetic is rooted in action painting, where a meticulous process is applied onto a surface, giving it life. Kentree is a painter's painter, one propelled by the mysterious act of painting itself. Each work is a sifting, searching operation, guided by an intuitive balance of colour, light, and form. While derived from the peaks and striations of glacially carved mountain forms, the shapes dissolve into each other, abstractly suggesting the logic of chance, sublime beauty, and mystery involved in the constructive process.
The subject in the works is merely a visual reference, from which Kentree distances himself, thereby approaching the phenomenon of the thing itself. In playing out alchemical creation on the arena of the canvas, the earth is turned out, and typically static mountains breathe and morph as if synthesizing molten rock in an ethereal, non-descript space. The search for meaning in Speirs' images is expressed through the terms set by the paint. While in this space, one hopes to see something that cannot be seen except through the medium. In this way, the paint moves beyond being a symbol, where it becomes the event in and of itself.
"I am interested in the event of painting.  The informative process which unfolds as a painting  evolves, is a constant curiosity.  My intention is to let go of formulations and ideologies in order to gain access to work that is inspired by, and reflecting, the aliveness of nature. Properties of paint, colour, mark making, and their relationships direct me in the process; each layer of additional colour and shape brings new interactions. As these relationships expand, each painting develops in its own direction. I am awed by the raw beauty, the drama, and the silence of untamed places. Since I am an inseparable part of this British Columbia landscape, these majestic mountains are a vital part of my work."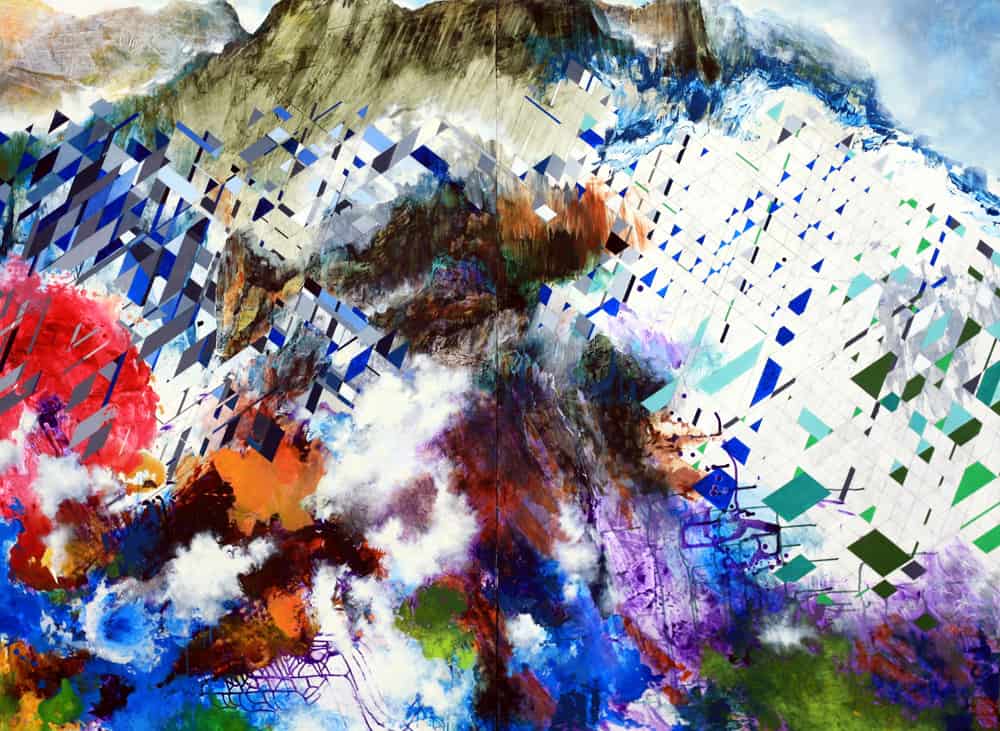 As If Nothing Happened  2016
Acrylic and oil on panel  72″ x 96″ (diptych)
$12,000.00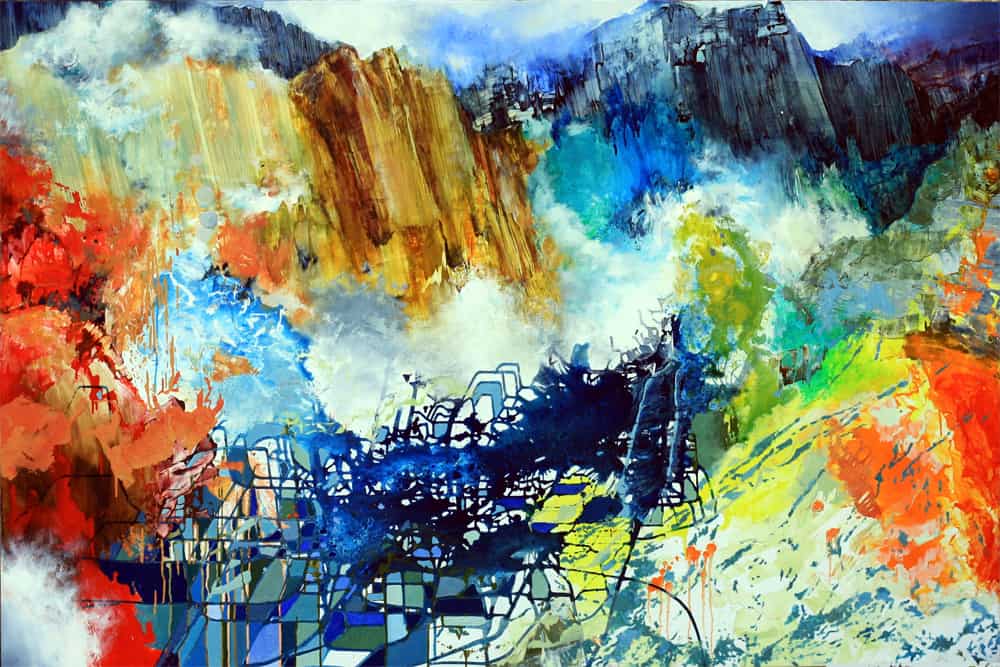 Ablation  2016
Acrylic and oil on panel  48″ x 72″
$7,900.00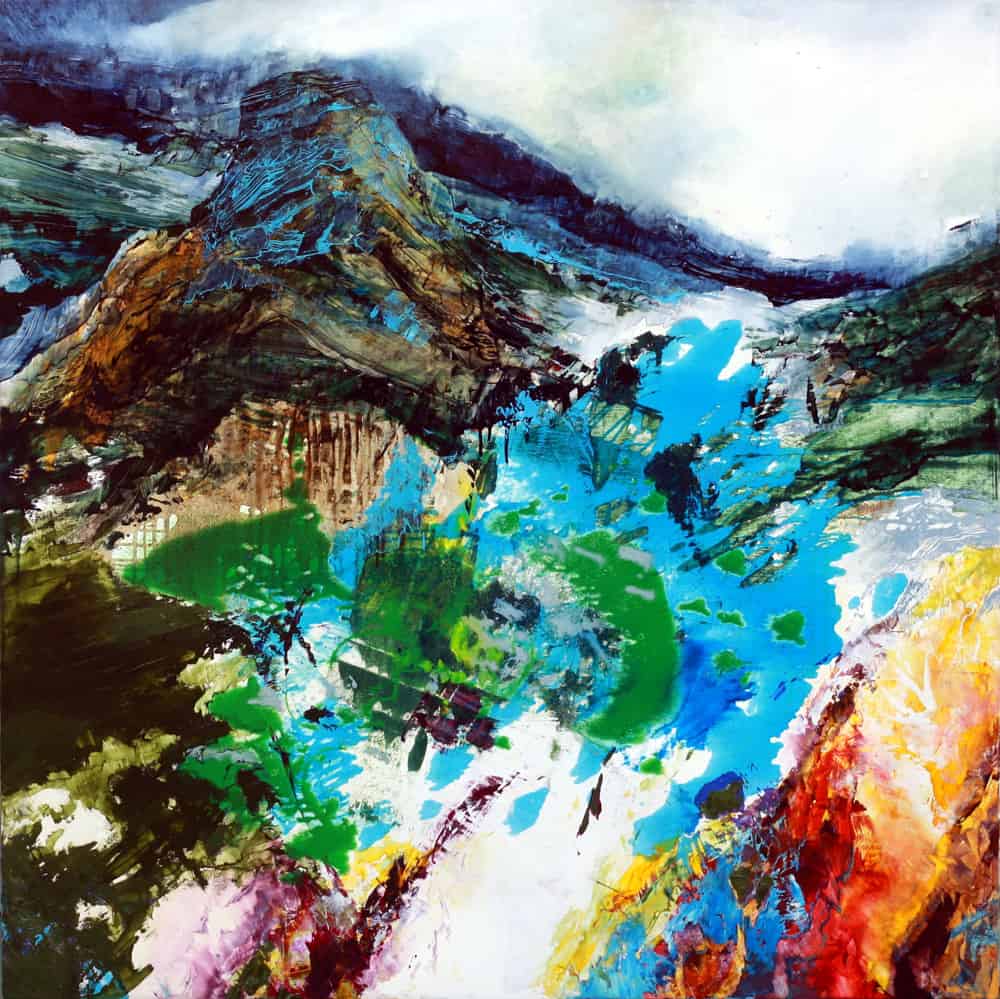 Taking Chances  2016
Acrylic and oil on panel  48″ x 48″
$5,900.00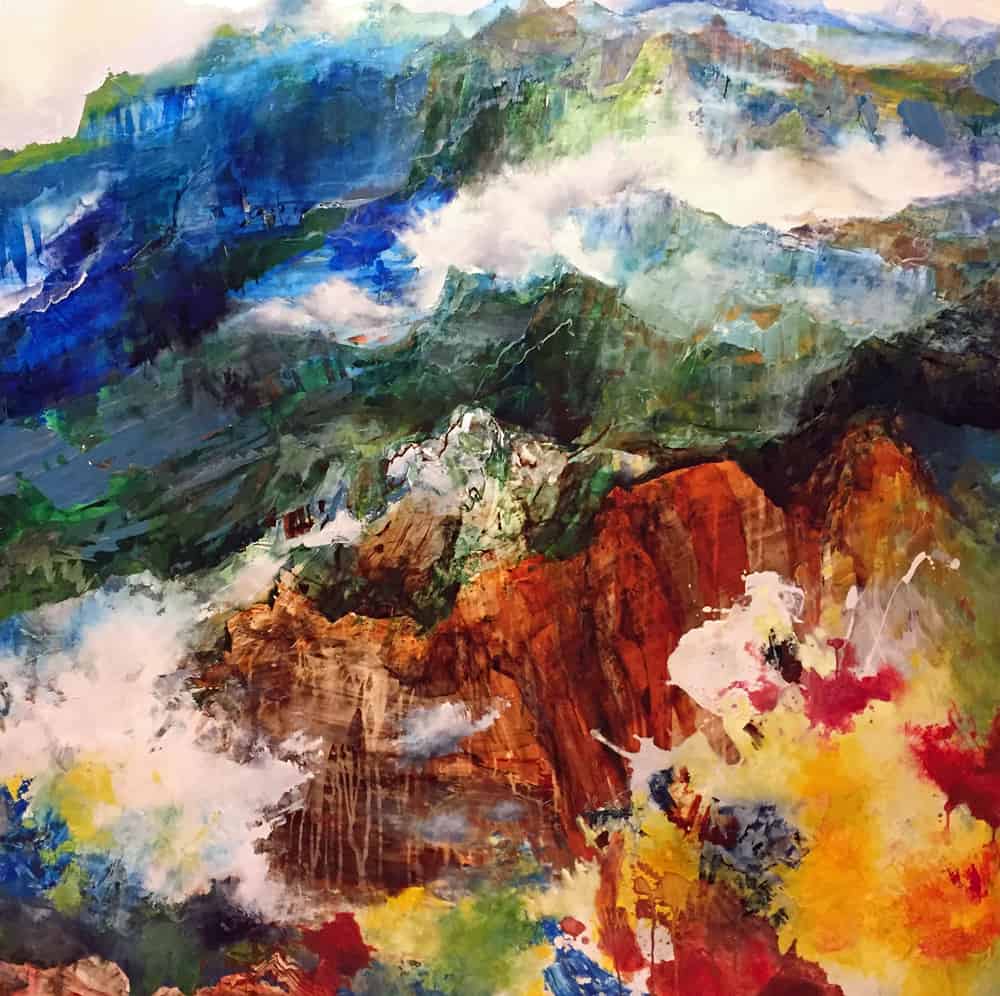 The Day Has Come  2017
Acrylic and oil on panel  48″ x 48″
$5,900.00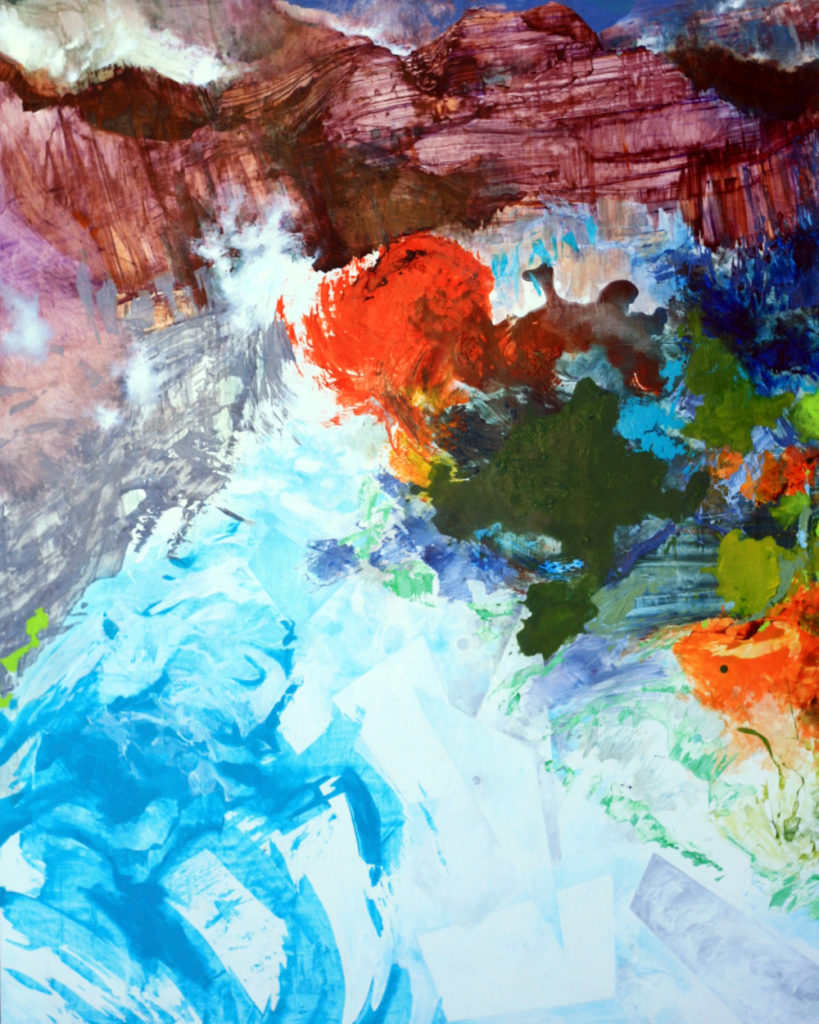 This Is Told To Me  2016
Acrylic and oil on panel  60″ x 48″
$6,900.00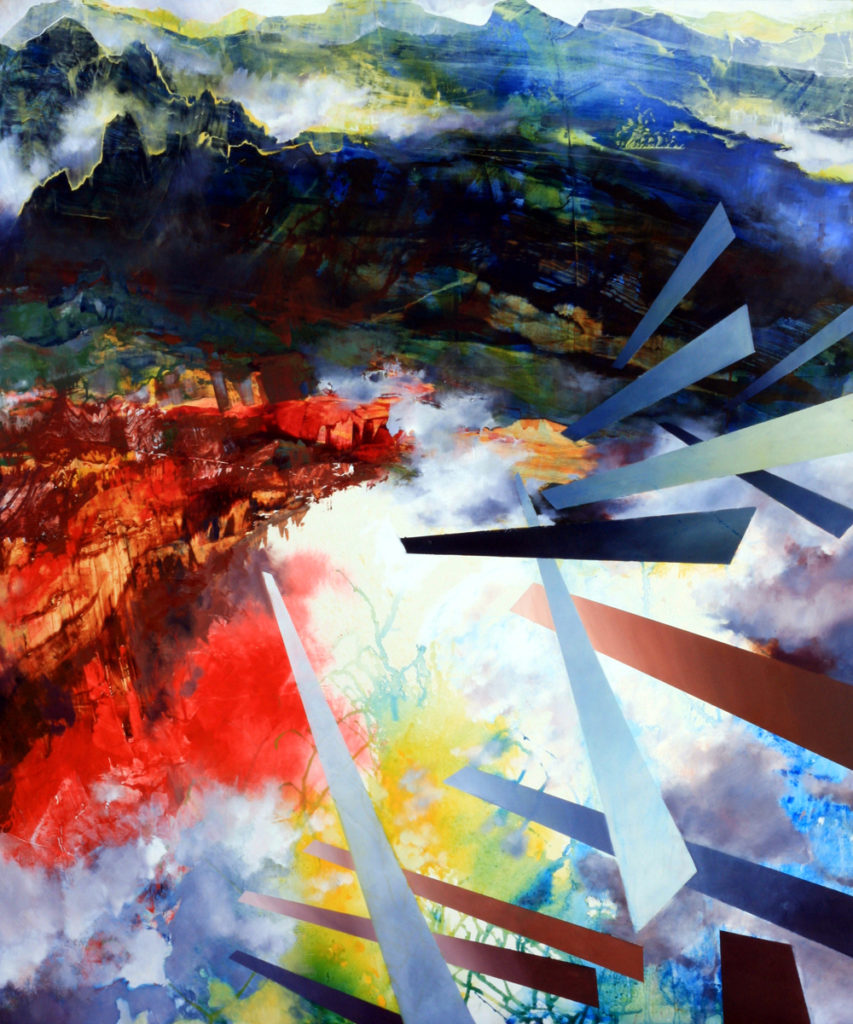 Somewhere Therein  2017
Acrylic and oil on panel  48″ x 40″
$4,900.00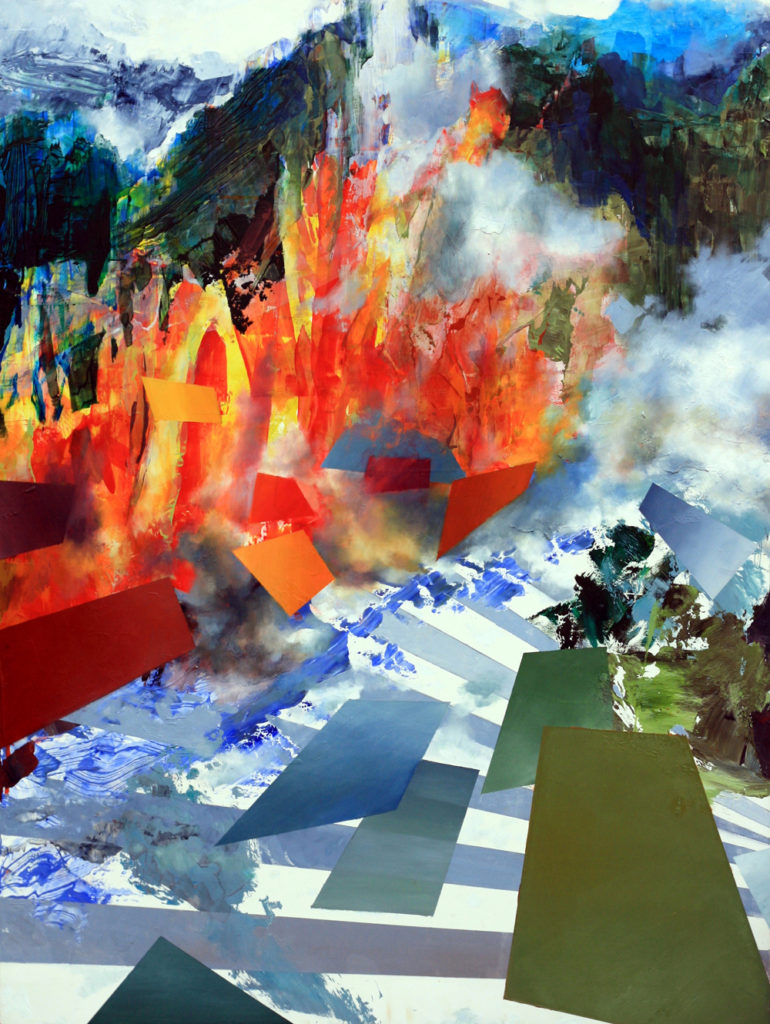 Inflame 2017
Oil on panel  48″ x 36″
$4,900.00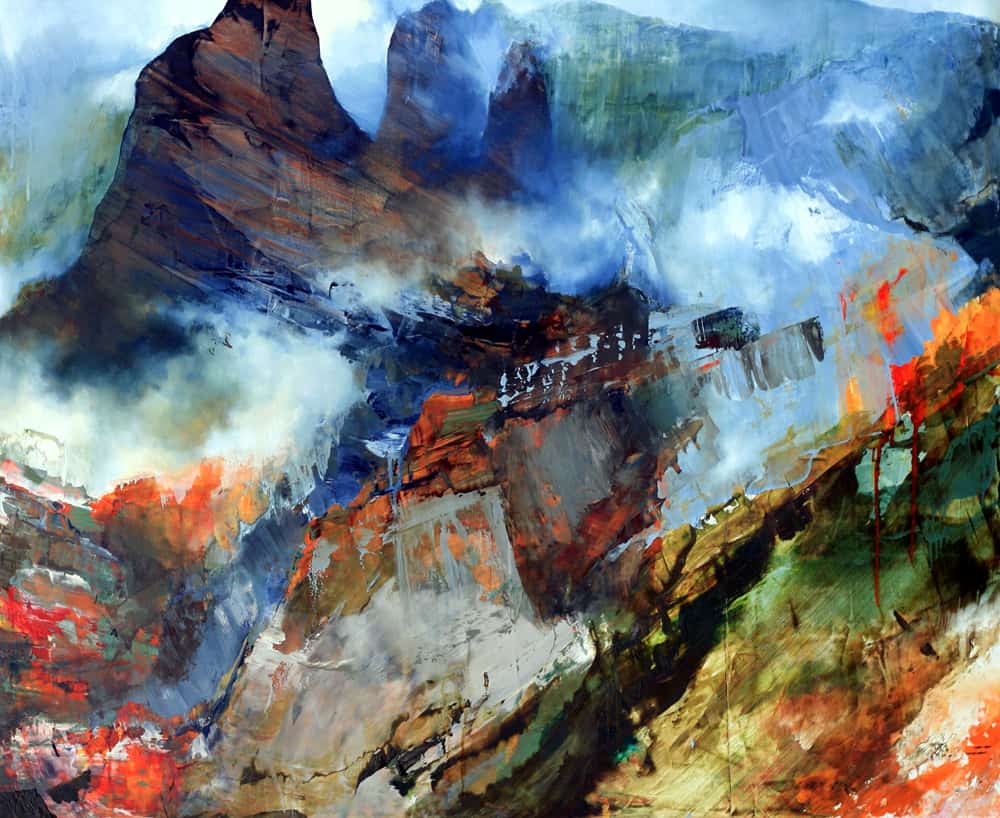 As Morning Comes  2017
Acrylic and oil on panel  36″ x 44″
SOLD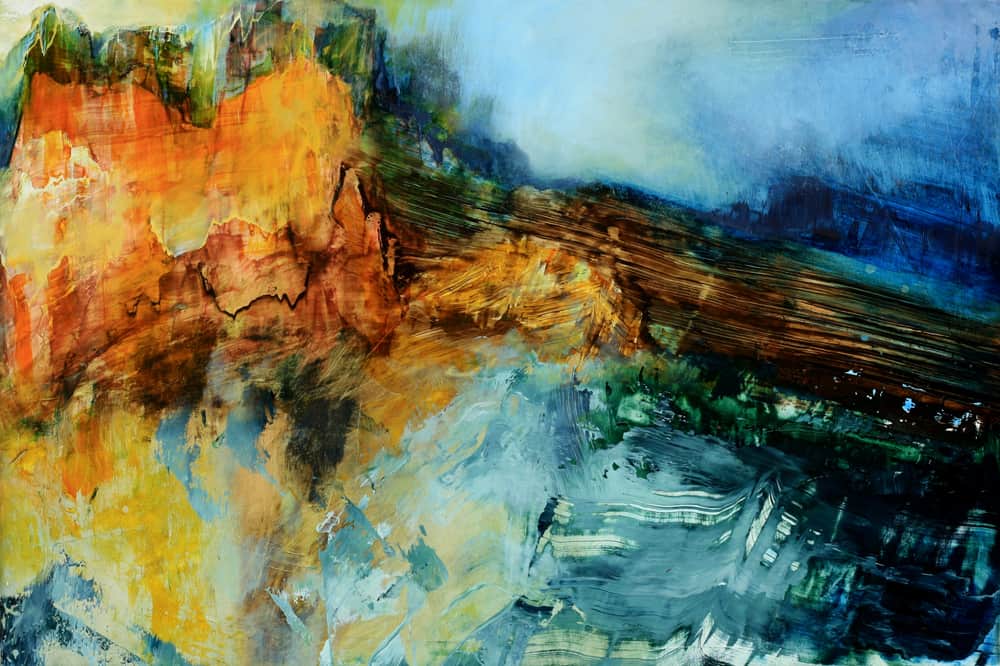 Awareness  2016
Oil on panel  24″ x 36″
$3,100.00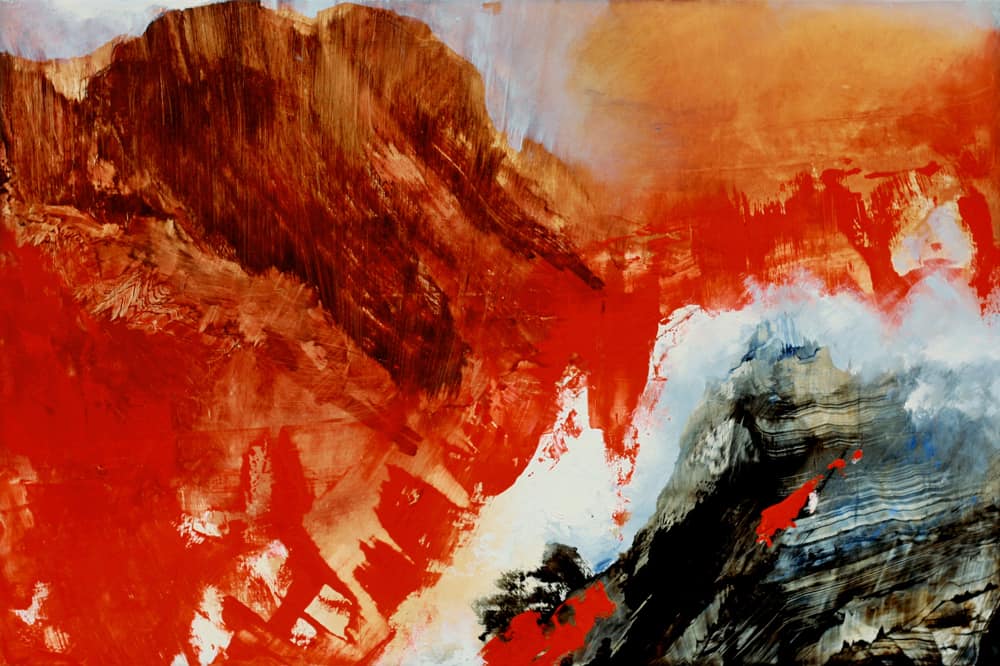 Implode  2016
Oil on panel  24″ x 36″
$3,100.00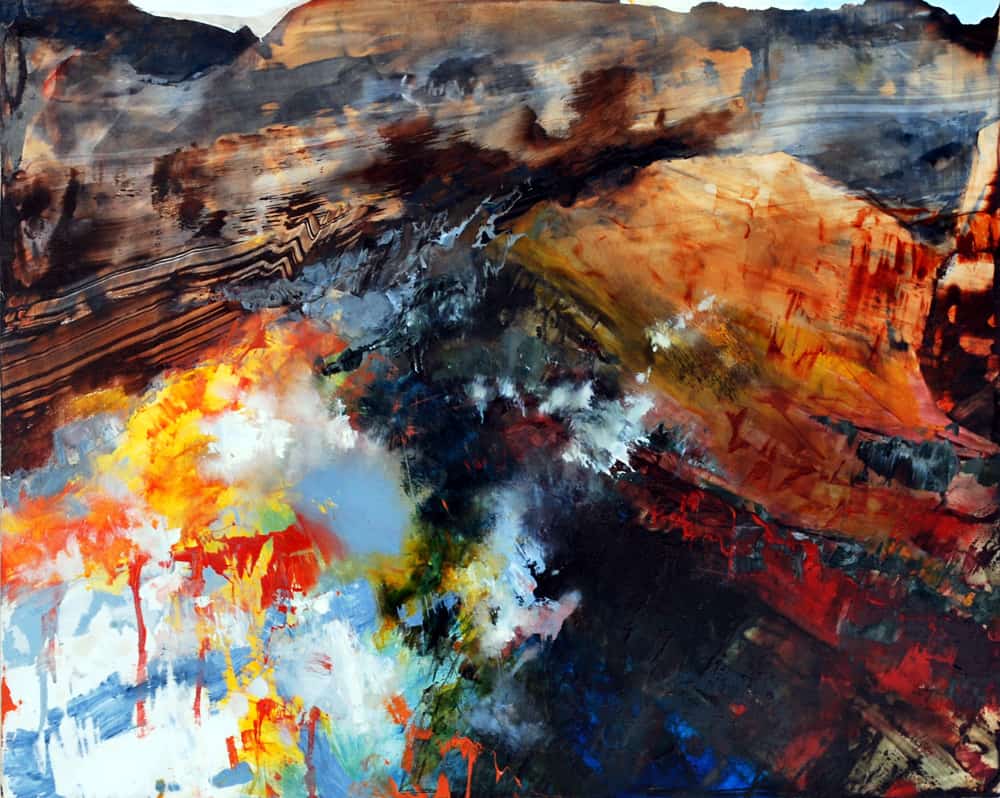 Over the Top  2016
Acrylic and oil on panel  24″ x 30″
SOLD
This artist's work is represented in