Polychromatic Winter
Dec 15, 2018 – Jan 31, 2019
Kristofir's work features bold colours and crisp lines.  His paintings create optical effects using light and shadow, perspective, and inventive panel shapes that make viewers question their sense of the works' dimensionality.  Kristofir's art activates a conversation about the quality and value of saturated colours to captivate and lift the energy of a space and the people who inhabit it.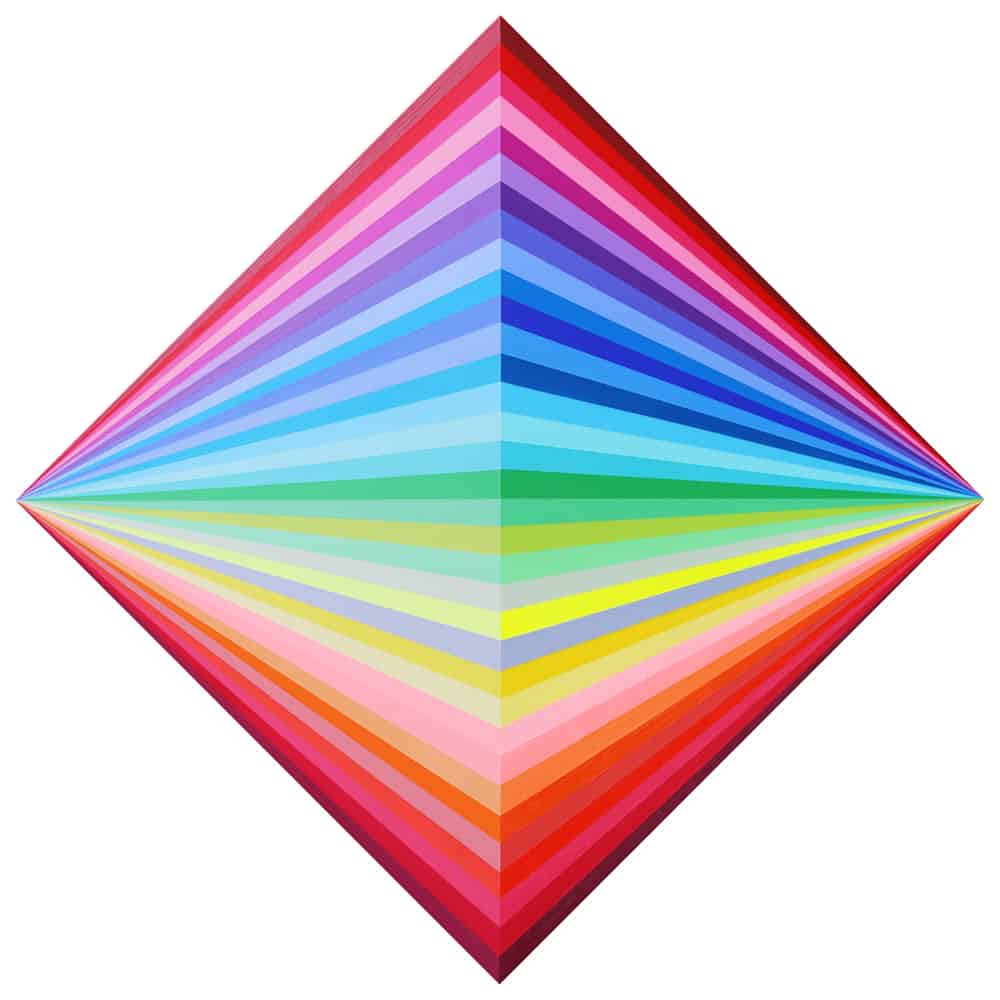 Refracted Raspberry Fizz  2018
Acrylic & Resin on panel  24″ x 24″
SOLD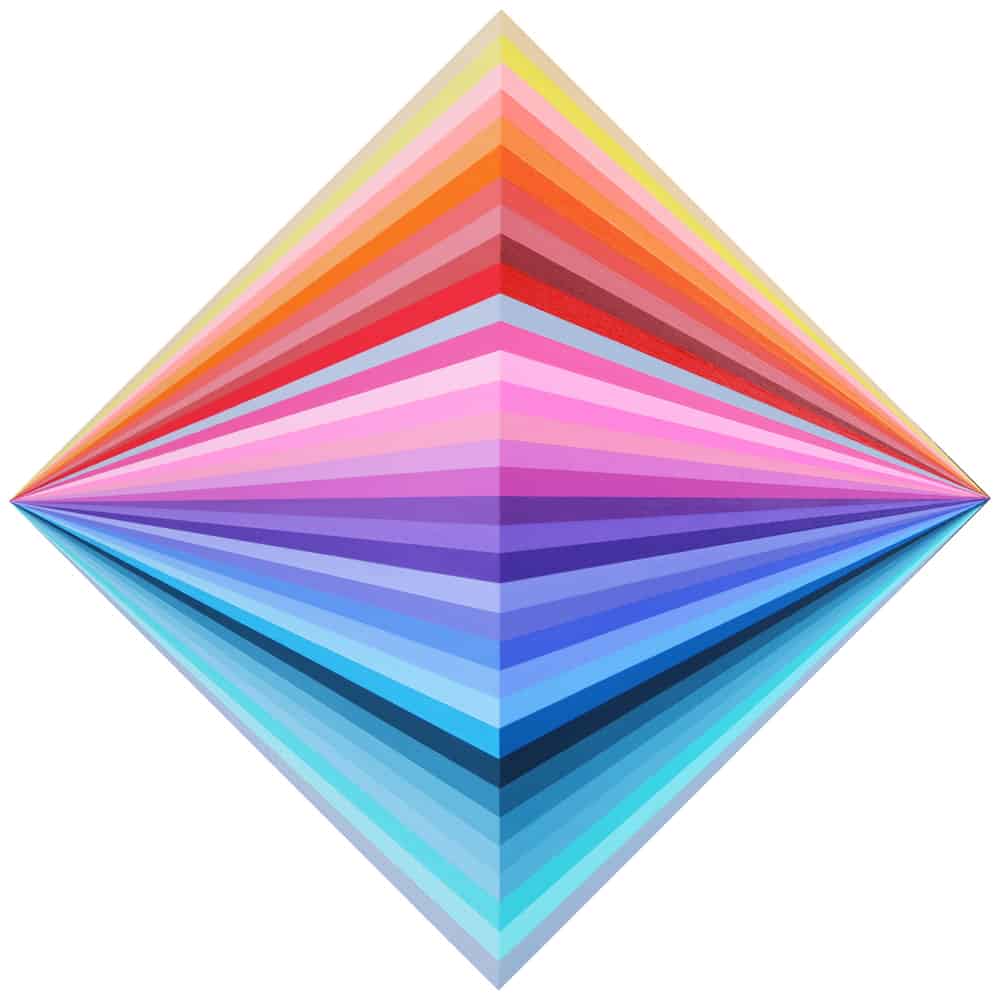 Refracted Watery Light  2018
Acrylic & Resin on panel  24″ x 24″
SOLD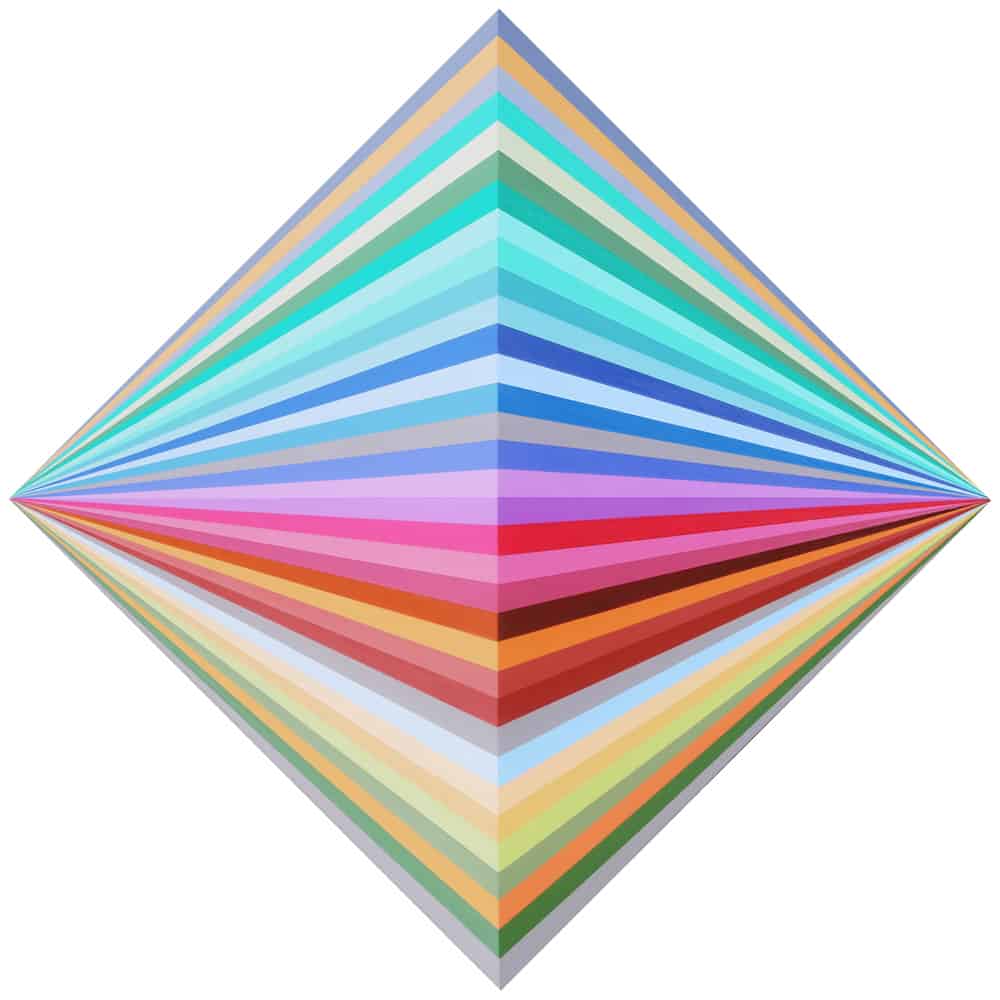 Refracted Terrain  2018
Acrylic & Resin on panel  24″ x 24″
$2,400.00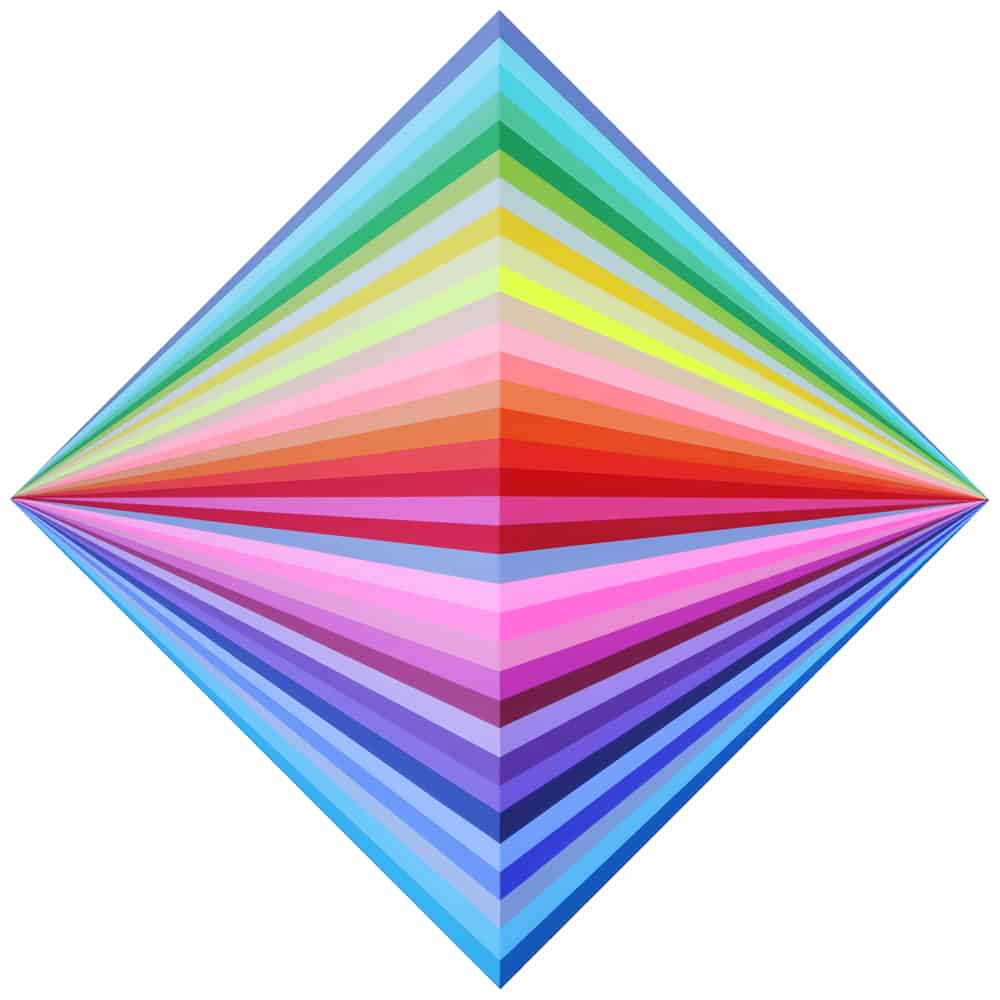 Refracted Airflow  2018
Acrylic & Resin on panel  24″ x 24″
$2,400.00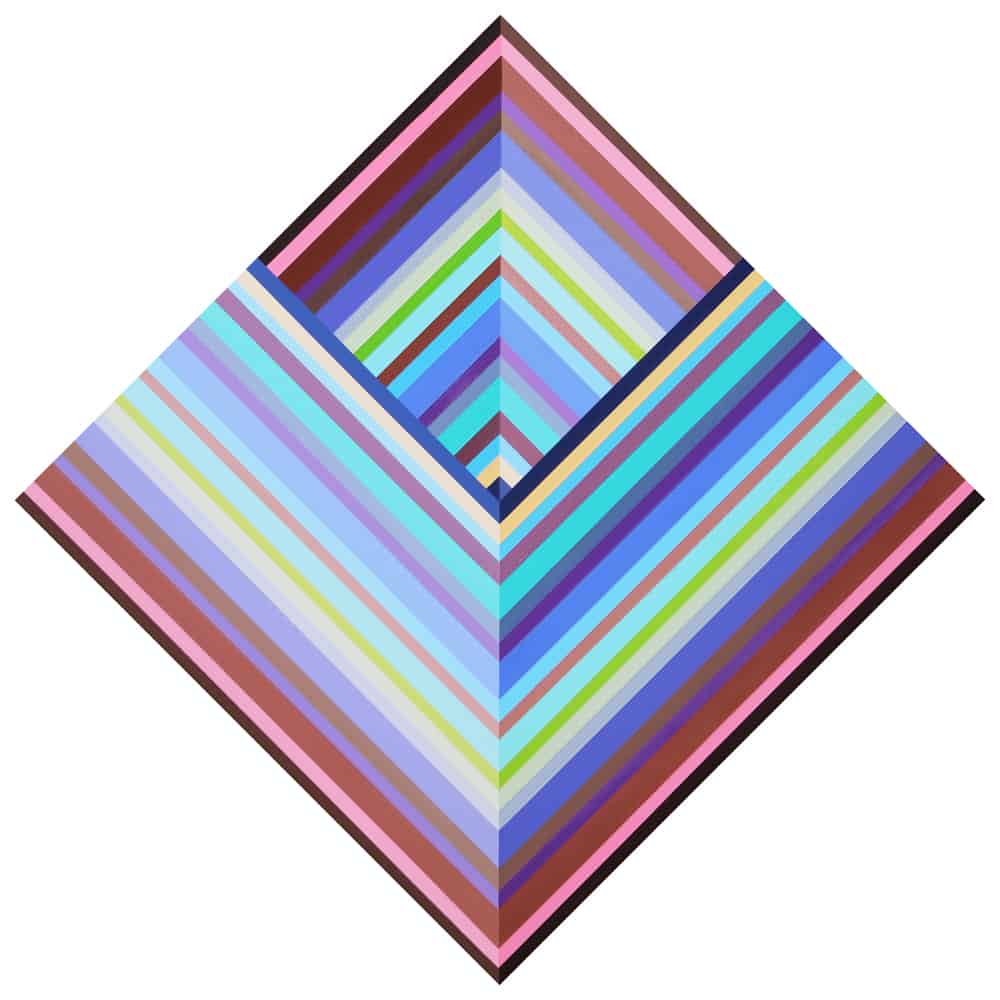 Inverse Hydrangea  2018
Acrylic & Resin on panel  24″ x 24″
$2,400.00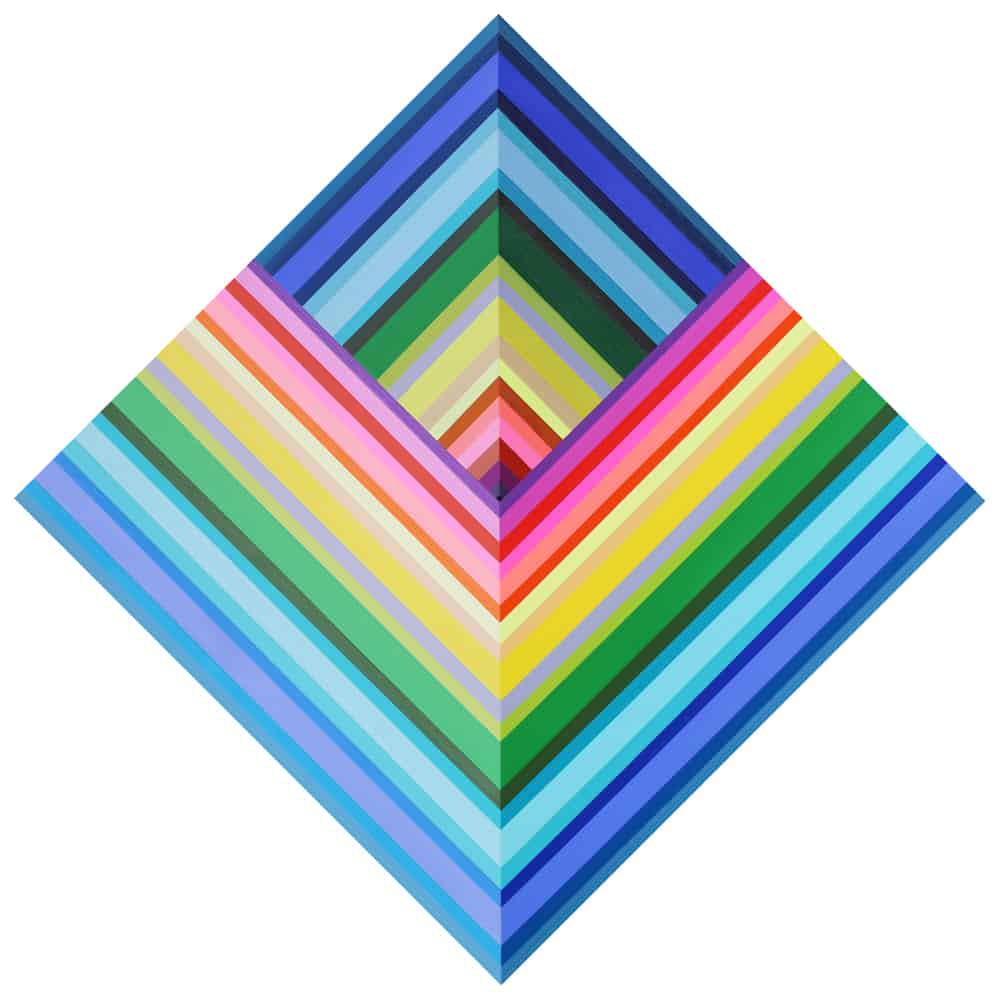 Inverse Spectrum Pyramid  2018
Acrylic & Resin on panel  24″ x 24″
$2,400.00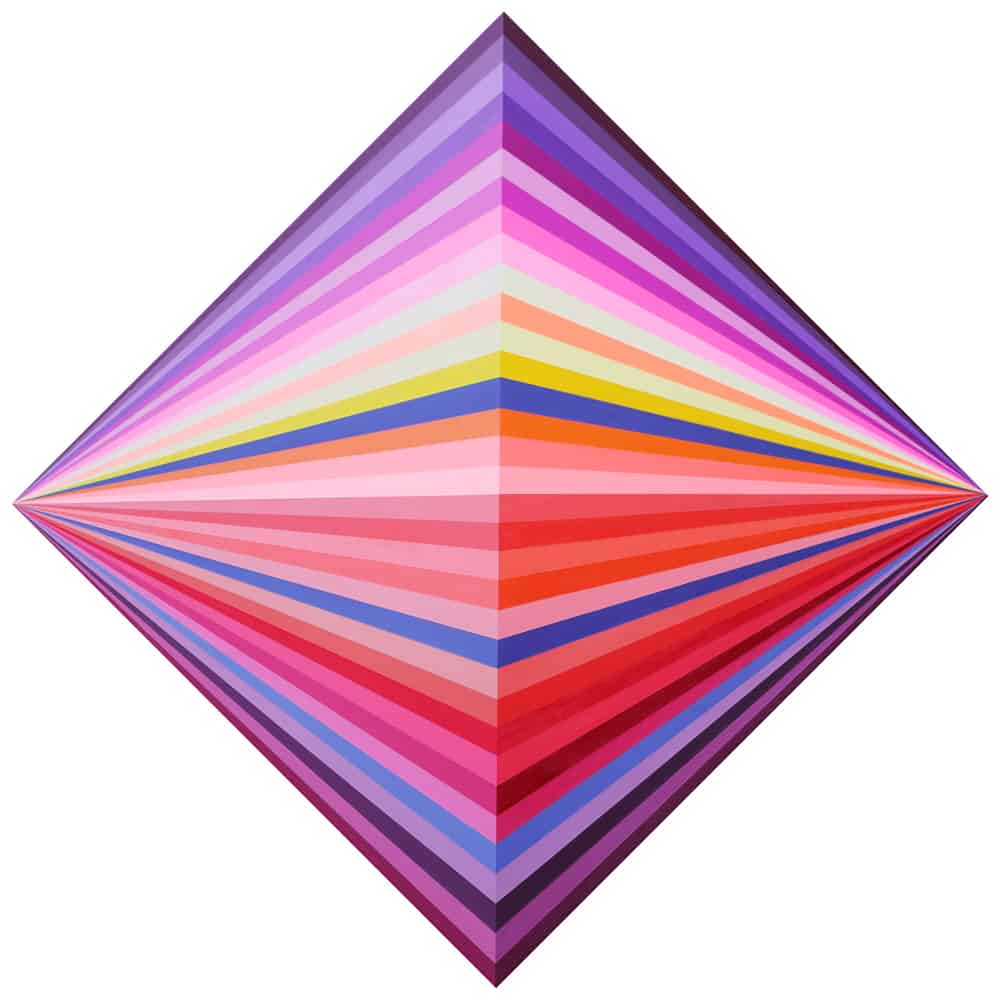 Refracted Sangria  2018
Acrylic & Resin on panel  36″ x 36
$3,600.00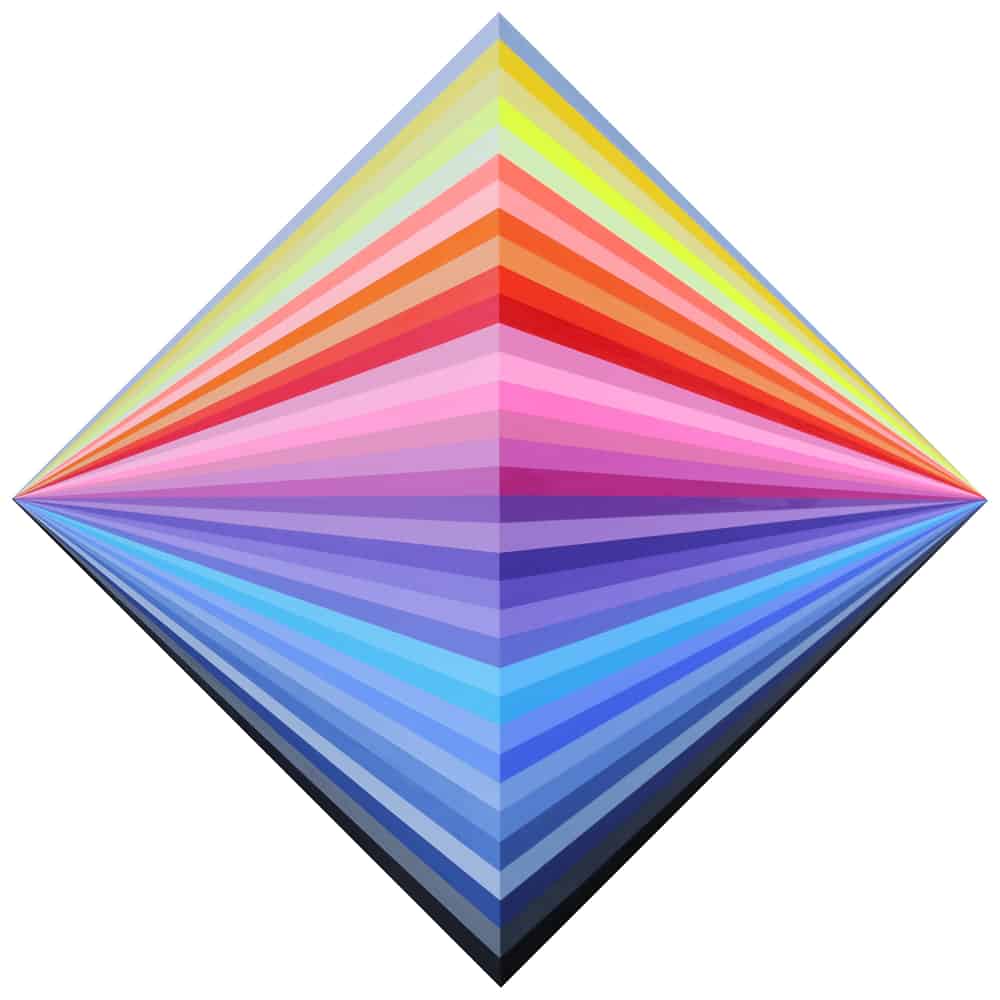 Refracted Temperature Rising  2018
Acrylic & Resin on panel  36″ x 36″
$3,600.00
Inverse Fluorite  2018
Acrylic & Resin on panel  36″ x 36″
$3,600.00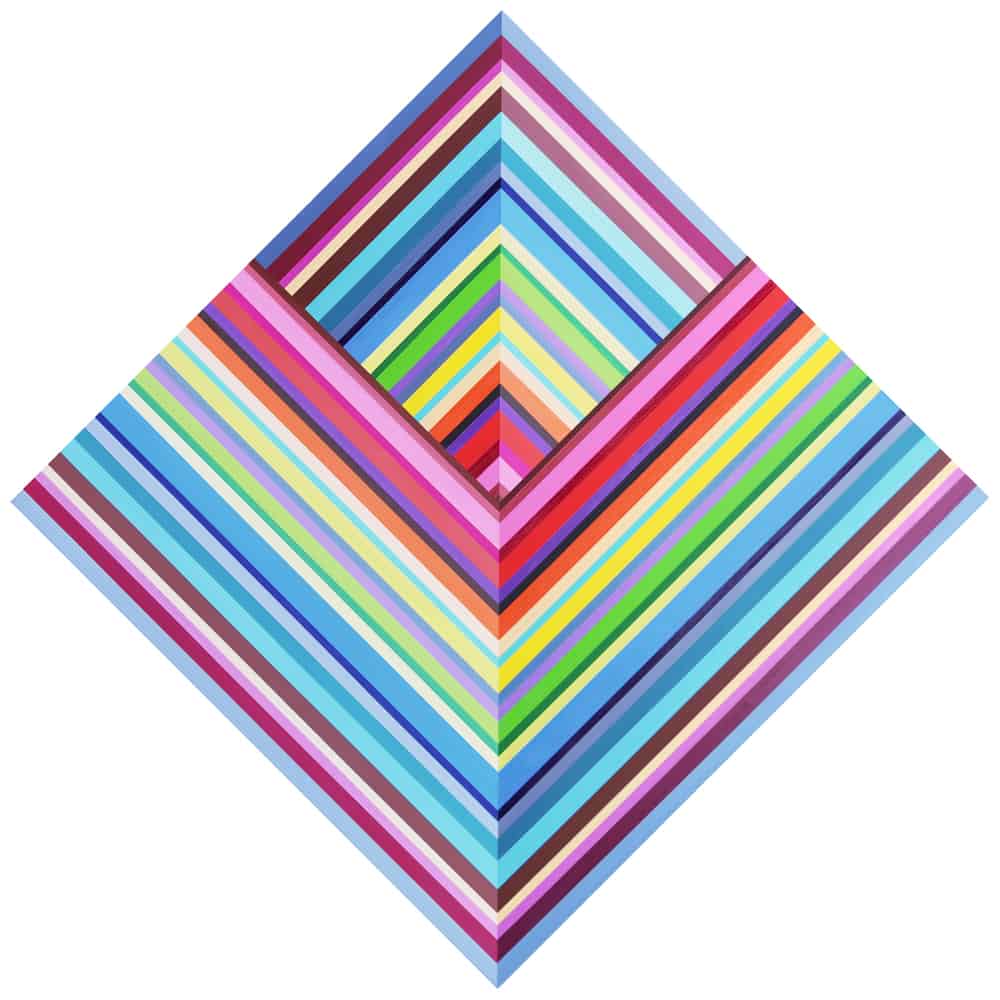 Inverse Lukewarm Winter  2018
Acrylic & Resin on panel  36″ x 36″
$3,600.00