Born among the dramatic landscapes of Patagonia, Lucas Kratochwil is a third-generation painter who trained in design in Austria and travelled throughout the world before calling the west coast of Canada his home. His realist, large-scale mountain scenes are breathtaking both in scale and detail, looking at them is to feel completely immersed in the wild beauty of the unspoiled wilderness the viewer is both overwhelmed by the ambitious scale of each painting while able to appreciate the small, precise strokes of the artist's brush.
Kratochwil's engagement with the landscape, either by air, or by hiking and skiing, later informs his labor-intensive painting process, and enables him to translate, with grace and sensitivity, the feeling of being in the wilderness of the Rocky Mountains, the icefields of Alberta, or at the edge of a glacier-fed lake. In these vast landscapes there is no indication of human interference, reminding the viewer of the natural untouched beauty that is our privilege to conserve. As Kratochwil himself says, " I want people to feel immersed in nature, to show them the might and beauty that resides in mountains, lakes and valleys. I want people to feel what I feel, when I'm in front of a mountain, struck, non-existing, in complete awe, inspired and at peace."
We are currently sold out of Lucas's paintings.  Please email us at info@iantangallery to be notified of new arrivals.  Thanks.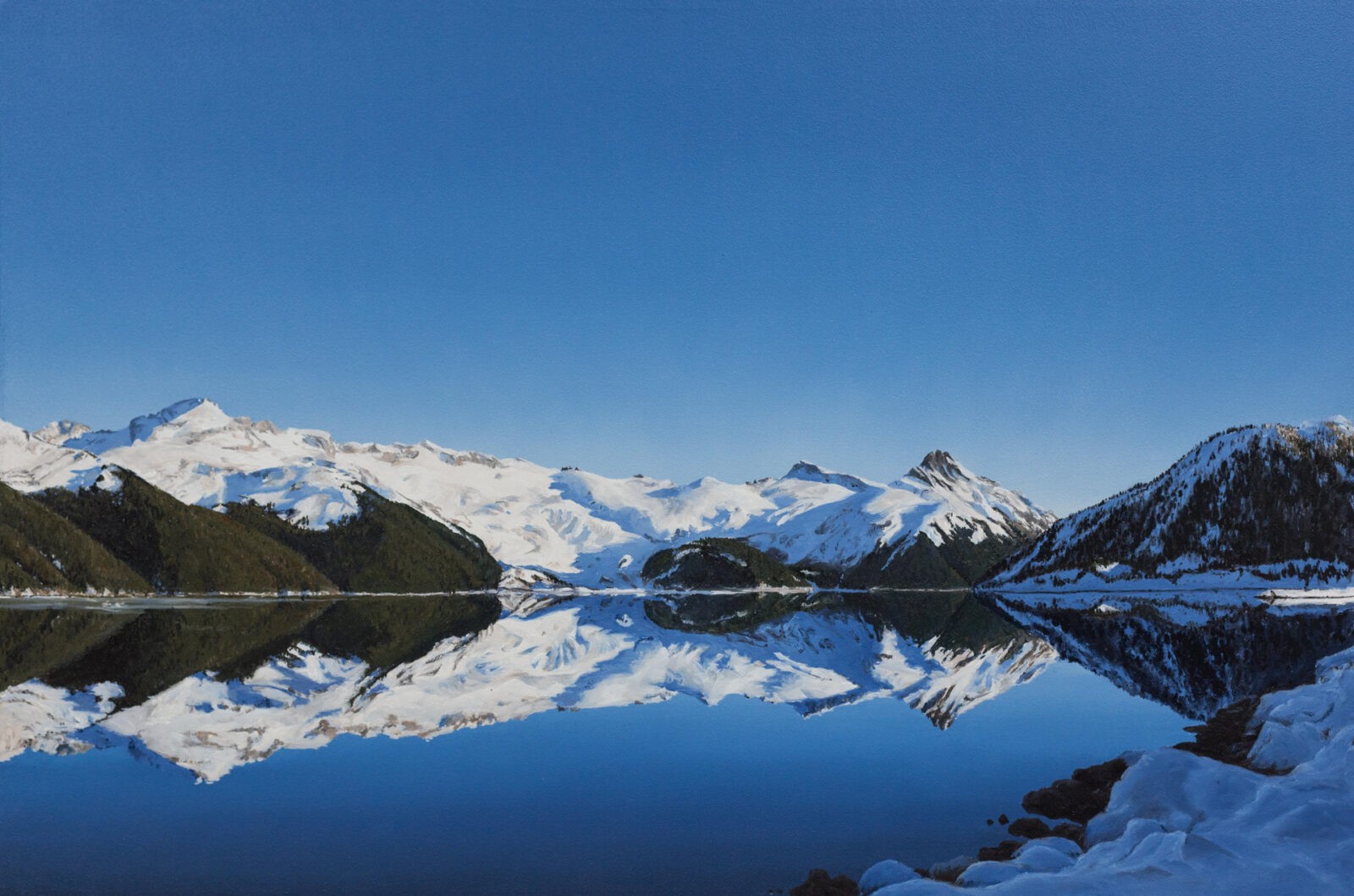 Garibaldi Reflection  2019
Oil on canvas  24″ x 36″
SOLD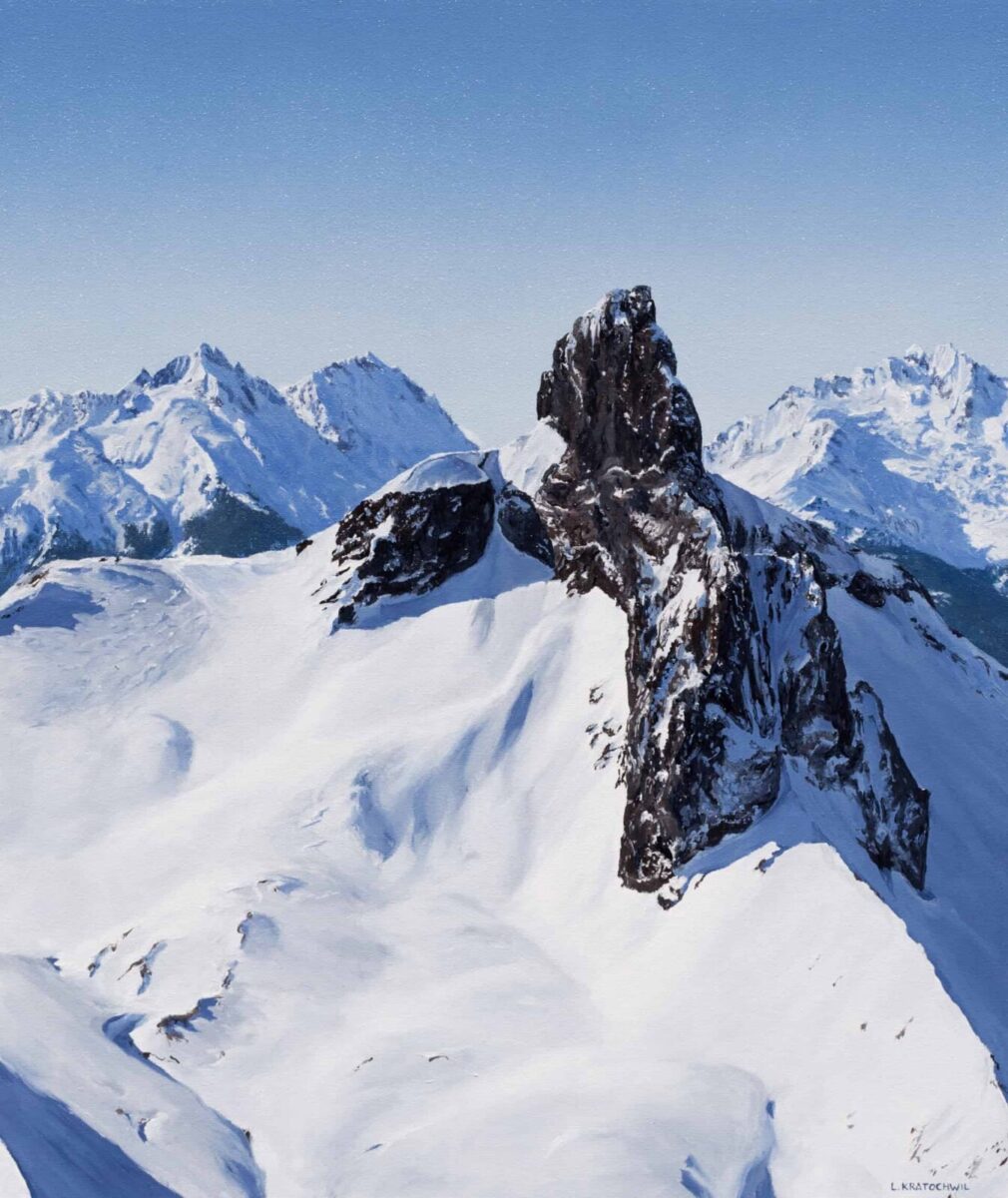 Tantalus and The Black Tusk 2019
Oil on canvas  24″ x 20″
SOLD
Mount Alpha  2019
Oil on canvas  60″ x 48″
SOLD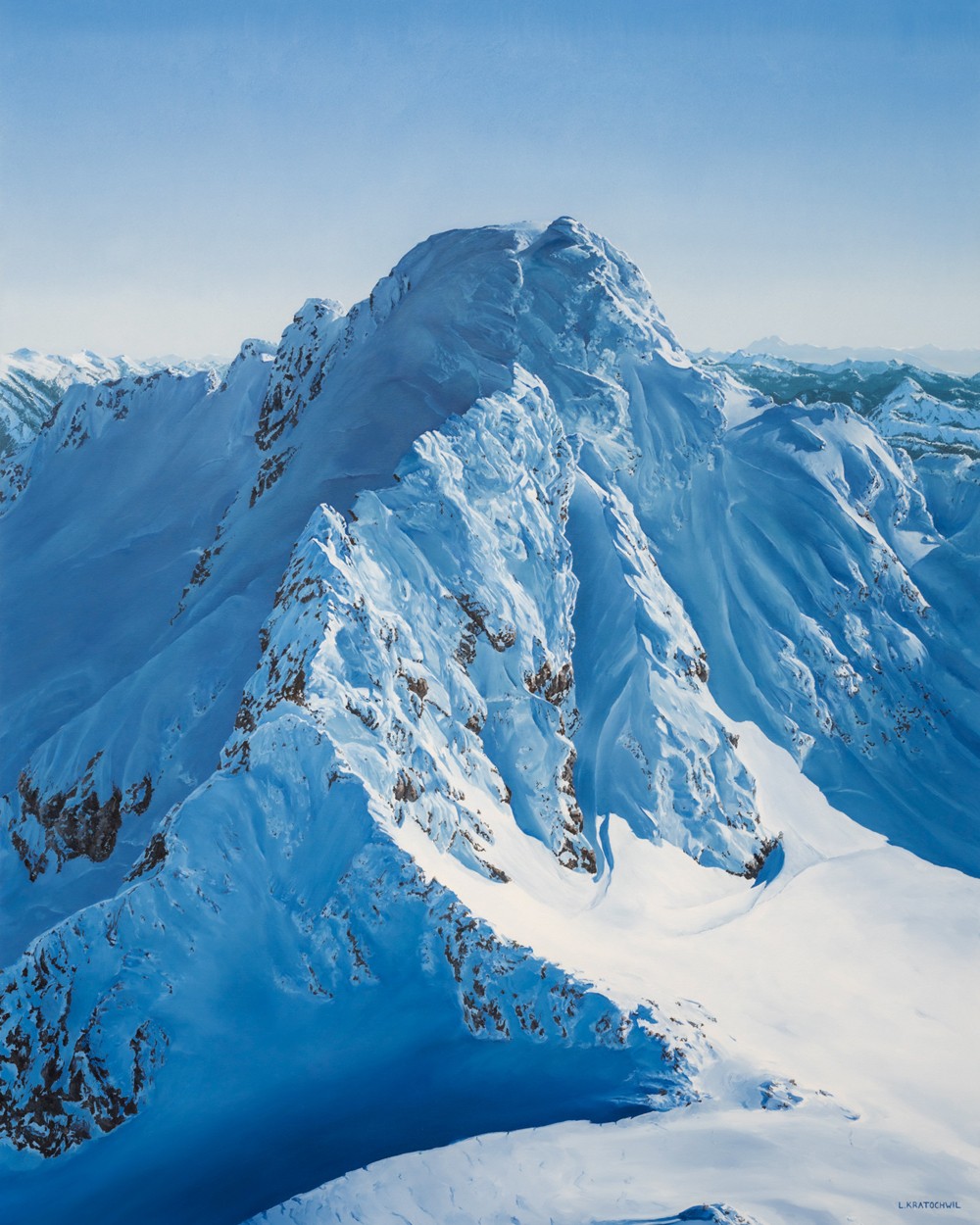 Mount Serratus  2019
Oil on canvas  60″ x 48″
SOLD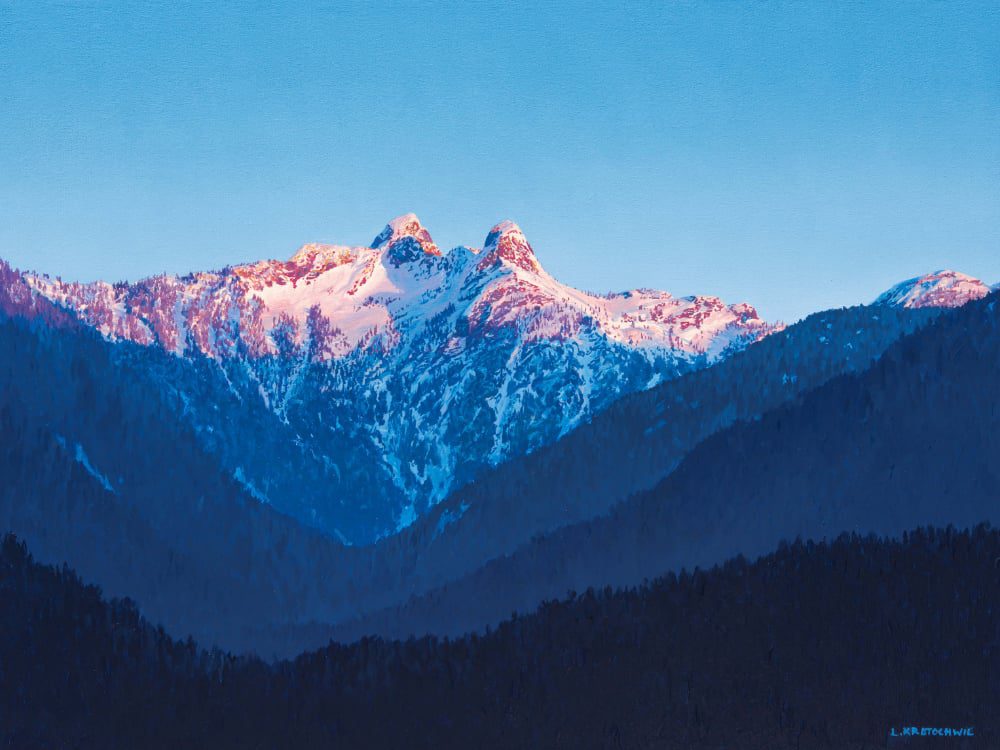 First Light  2021
Oil on canvas  18″ x 24″
SOLD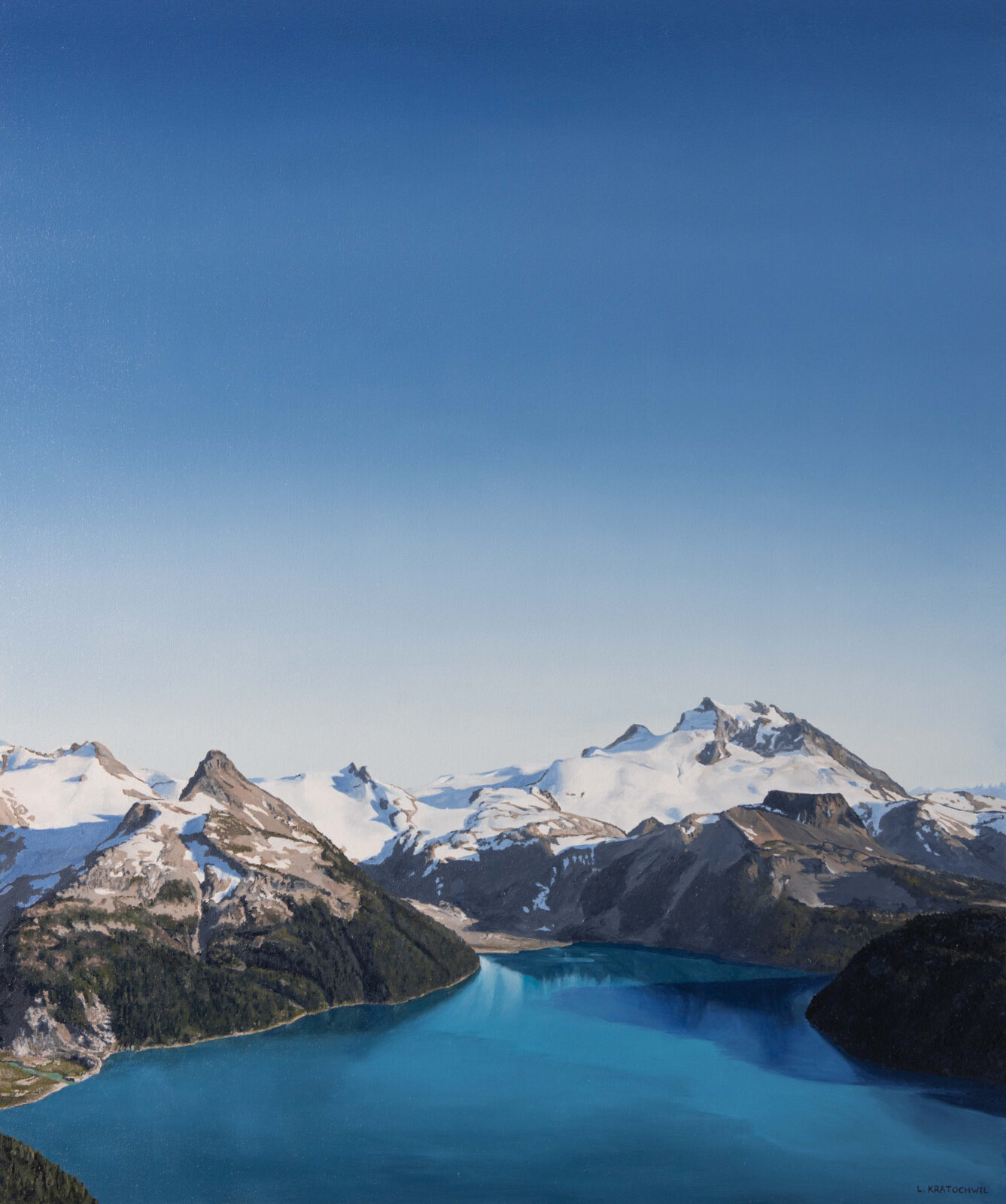 Garibaldi Lake  2019
Oil on canvas  36″ x 30″
SOLD