Between Here and There
Nov 5-30, 2022
The paintings in this new exhibition form a collection of observations made while traveling through my home town of Toronto, and during visits to Montreal and Vancouver. In choosing my subjects, I assume the role of the traveller, the commuter, or the pedestrian, observing my urban environment while navigating to my destination. Each painting represents a momentary pause of the forward momentum of that journey to take stock of my surroundings. During that pause, the focus of my attention is the space that I inhabit in that moment: the elevator down to the lobby, the escalator up to the subway station, the streetcar stop, or the restaurant I might be passing by. I want to focus on the transient spaces, the places between here and there in any journey that are often overlooked and unconsidered, but make up the majority of any daily trip through the city.
I paint each of these with deliberate attention to the specific details and atmosphere of the space, taking many weeks to complete each painting. My oil painting process is slow and methodical – I carefully build up layers of thin paint to create luminous scenes with exacting realist details that encourage the viewers to get close, slow their gaze and spend time with the work. I want the act of viewing the painting to become a re-enactment of my experience while examining the location as a potential subject: a slow process of careful observation that encourages a consideration of our relationship to the urban environment.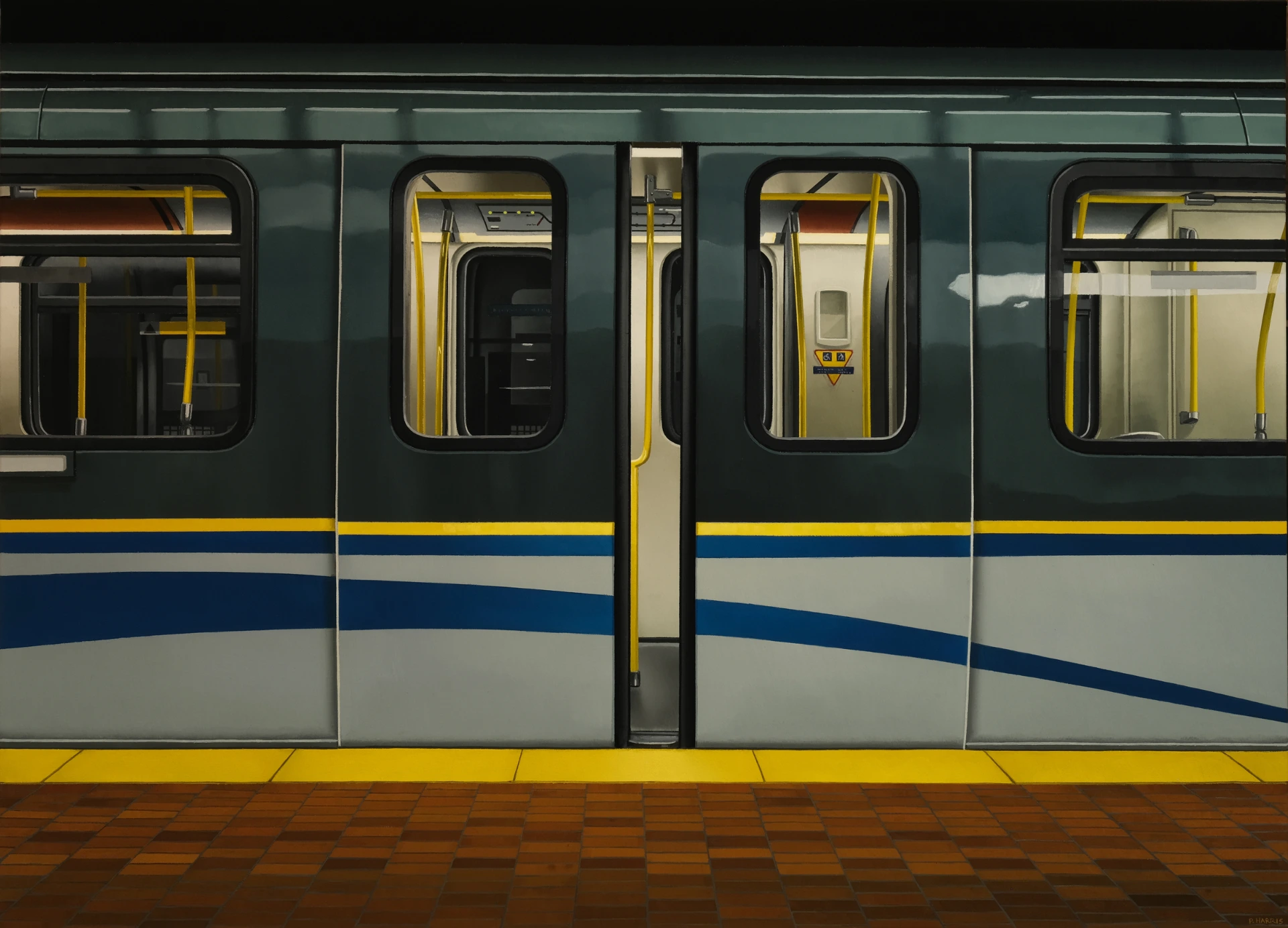 SkyTrain Arriving  2022
Oil on canvas  26″ x 36″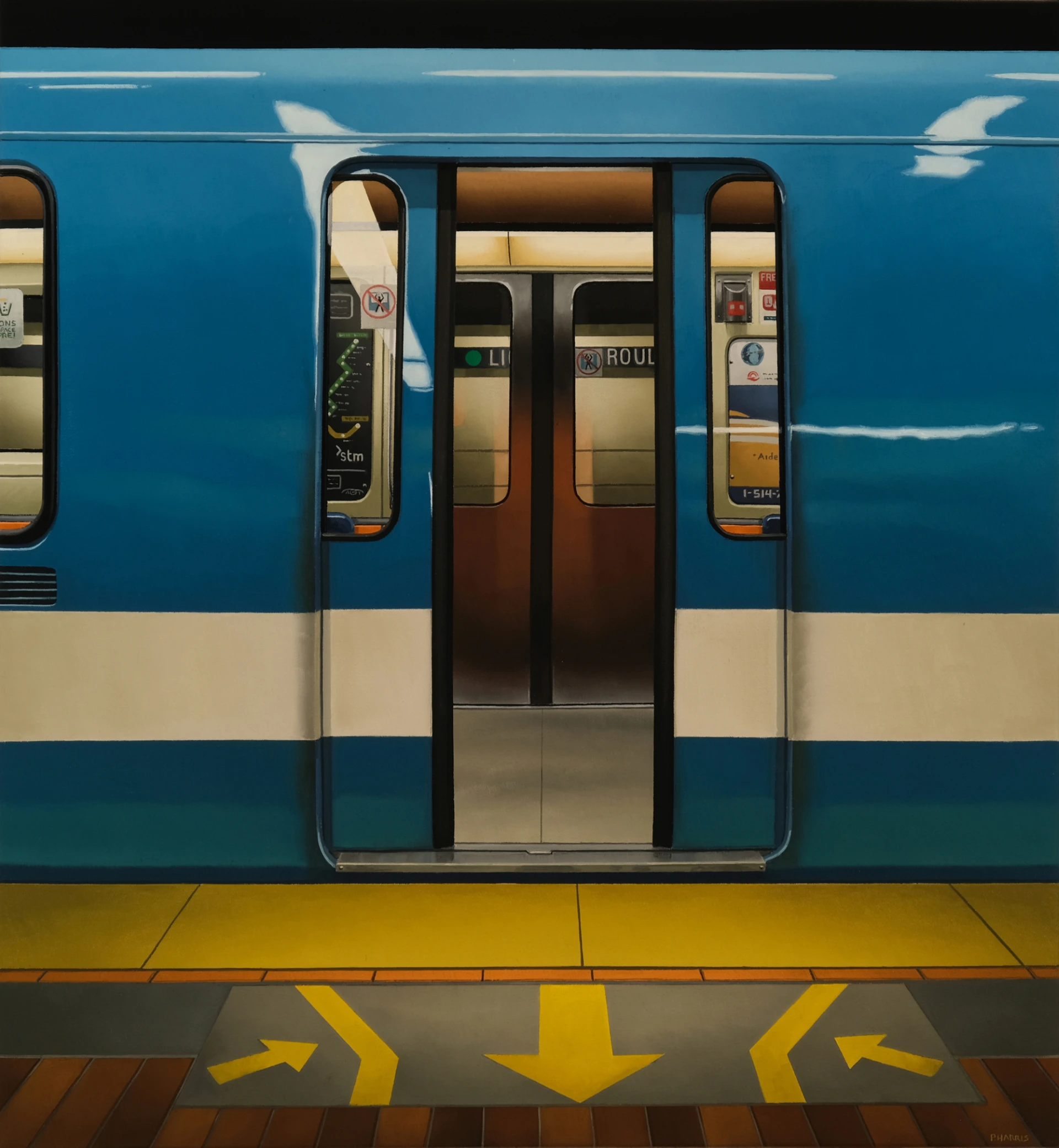 Metro Departure  2022
Oil on canvas  26″ x 24″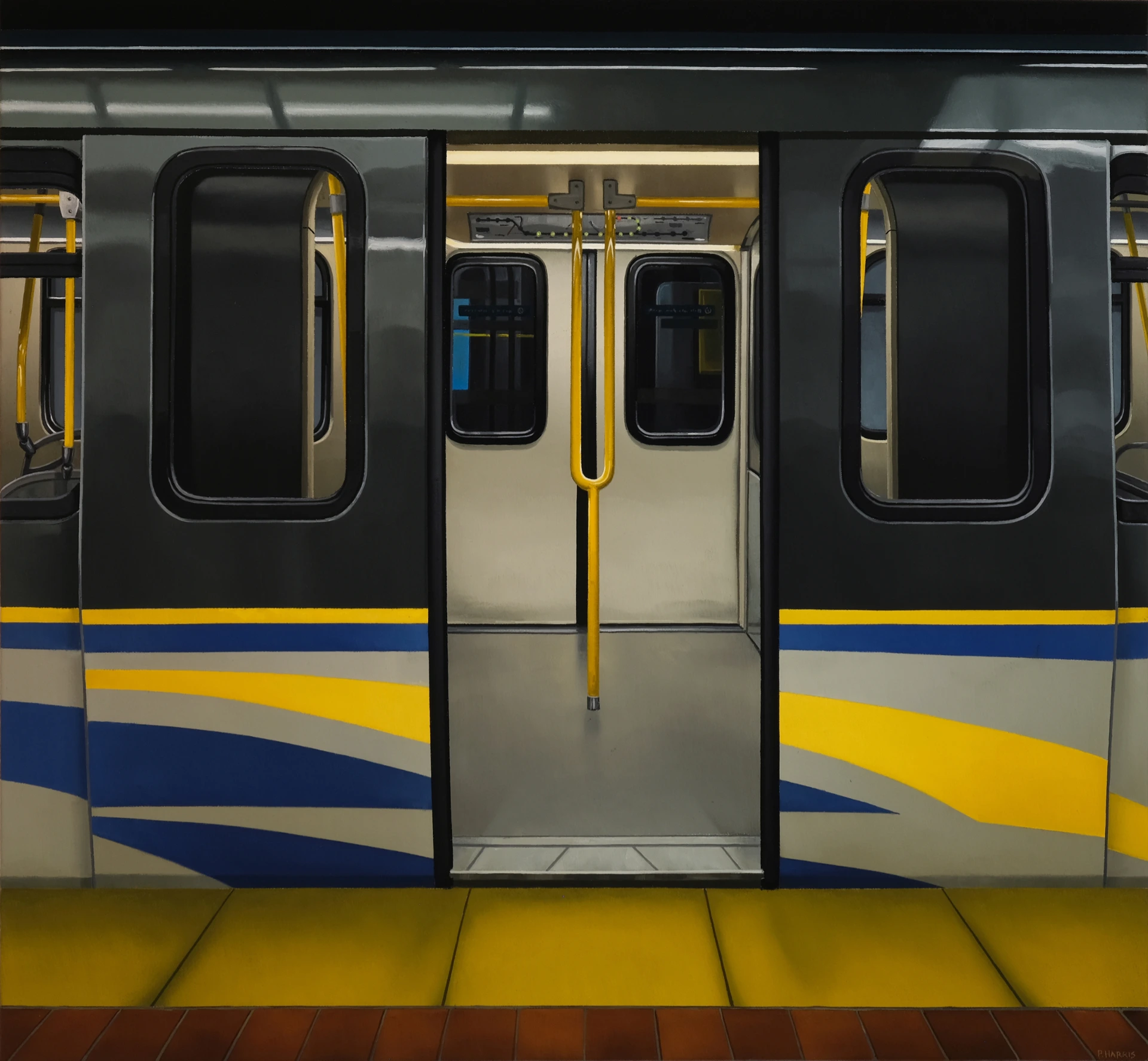 SkyTrain Departing  2022
Oil on canvas  24″ x 26″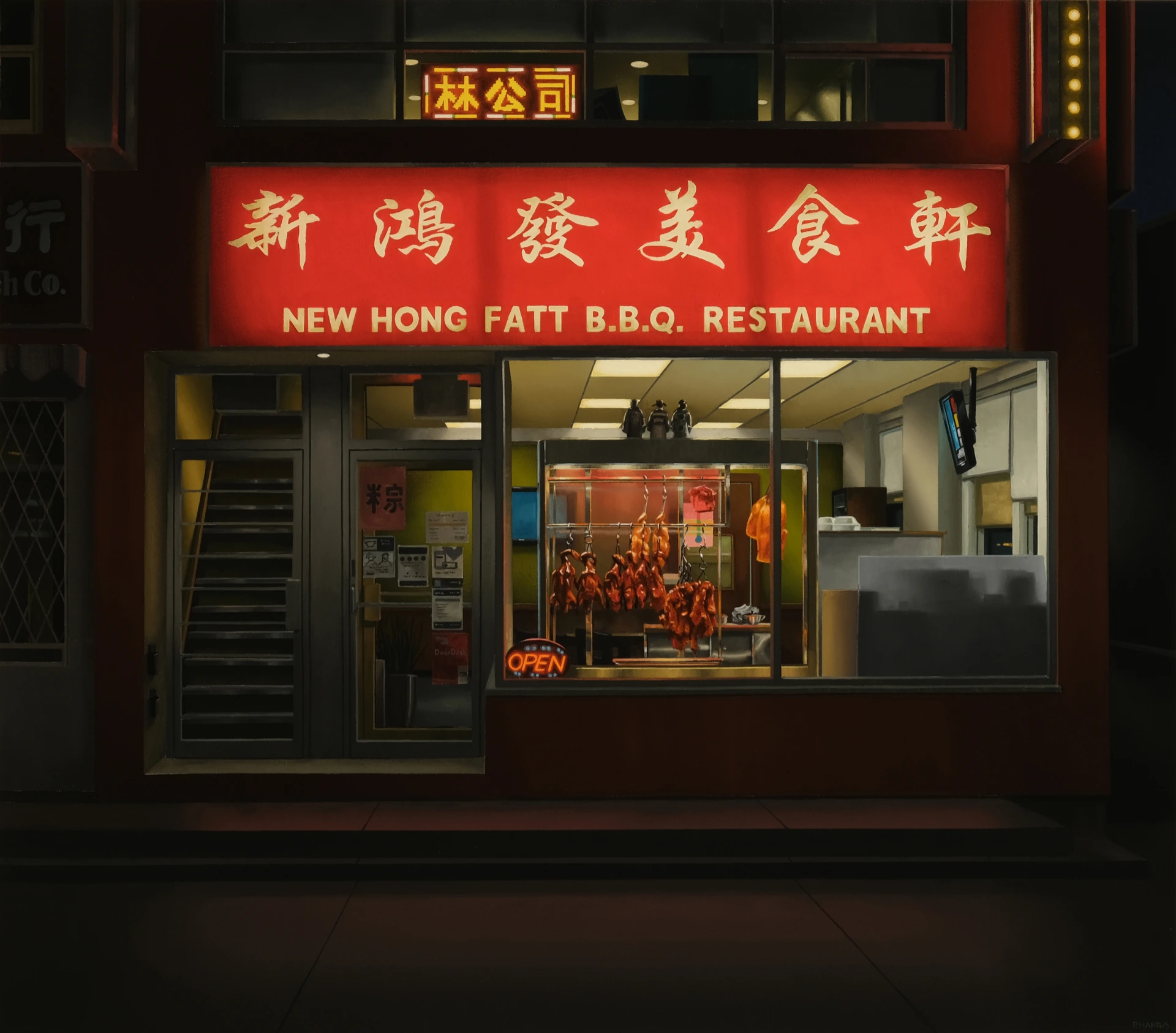 New Hong Fatt  2022
Oil on canvas  28″ x 32″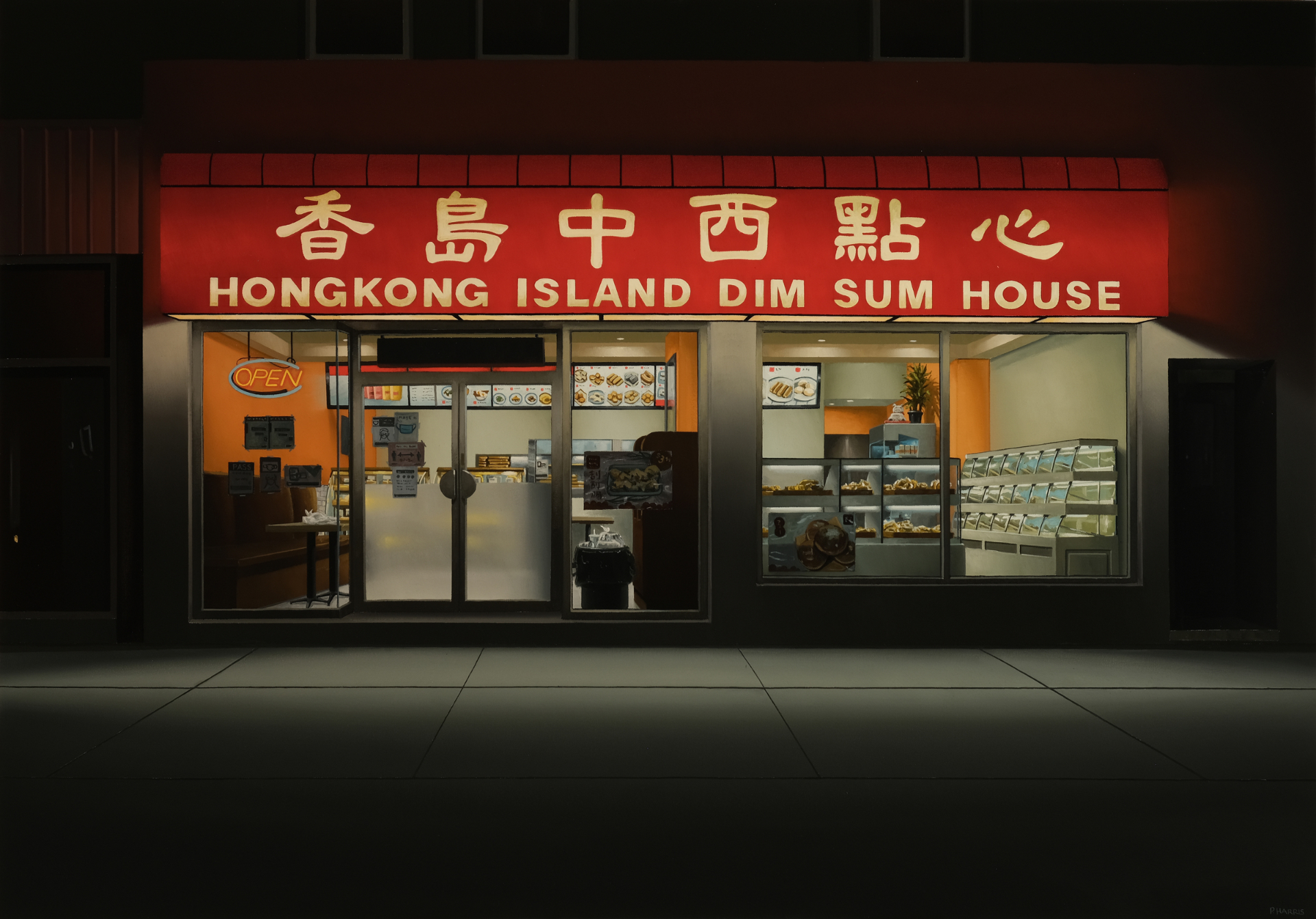 Dim Sum at Night  2022
Oil on canvas  28″ x 40″
Elevators in Waiting  2022
Oil on canvas  24″ x 30″
Elevator to Floor 1  2022
Oil on canvas  34″ x 26″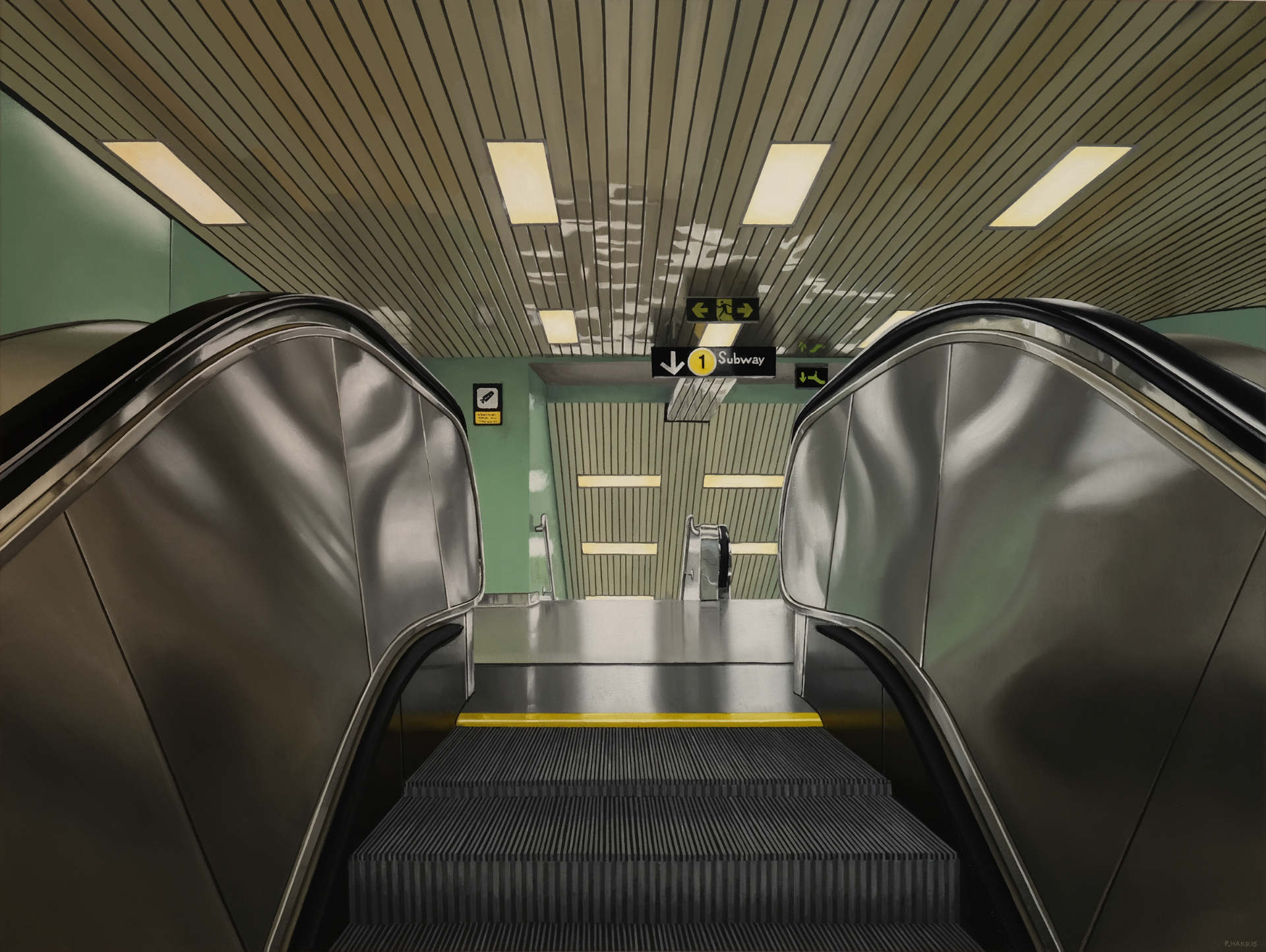 Escalator to Line 1  2022
Oil on canvas  24″ x 32″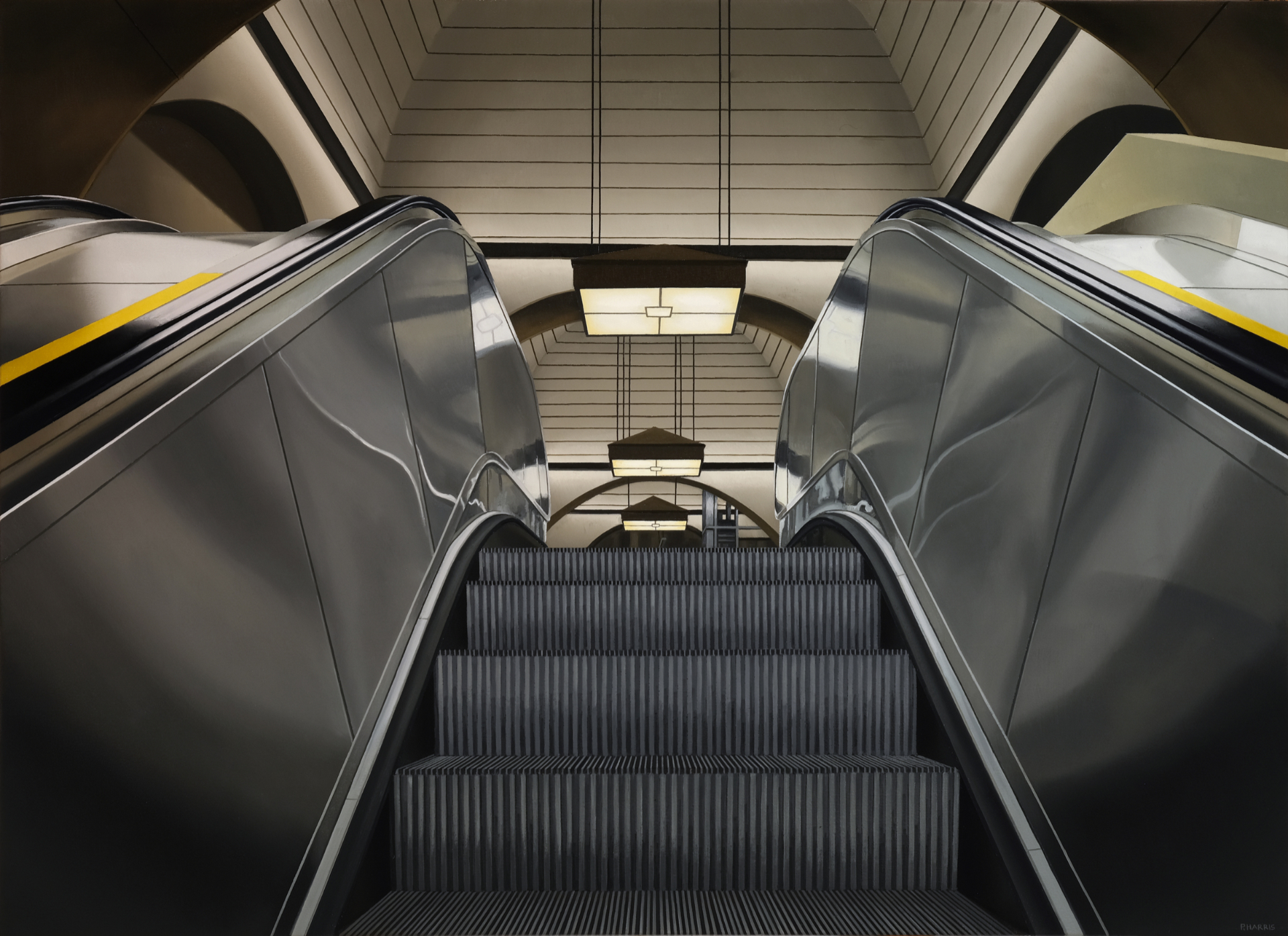 Escalator to the Metro  2022
Oil on canvas  26″ x 36″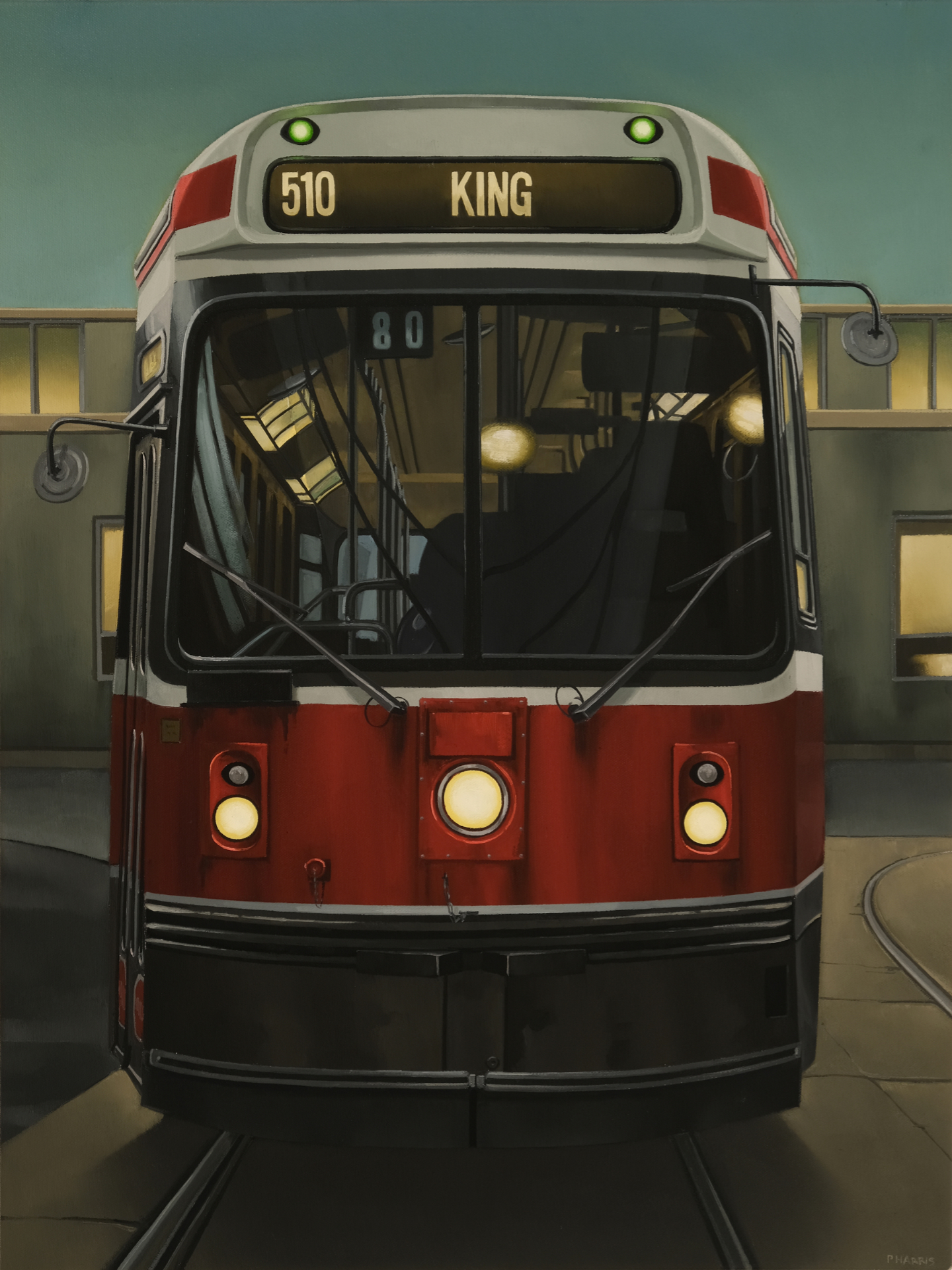 510 to King at Dusk  2022
Oil on canvas  24″ x 18″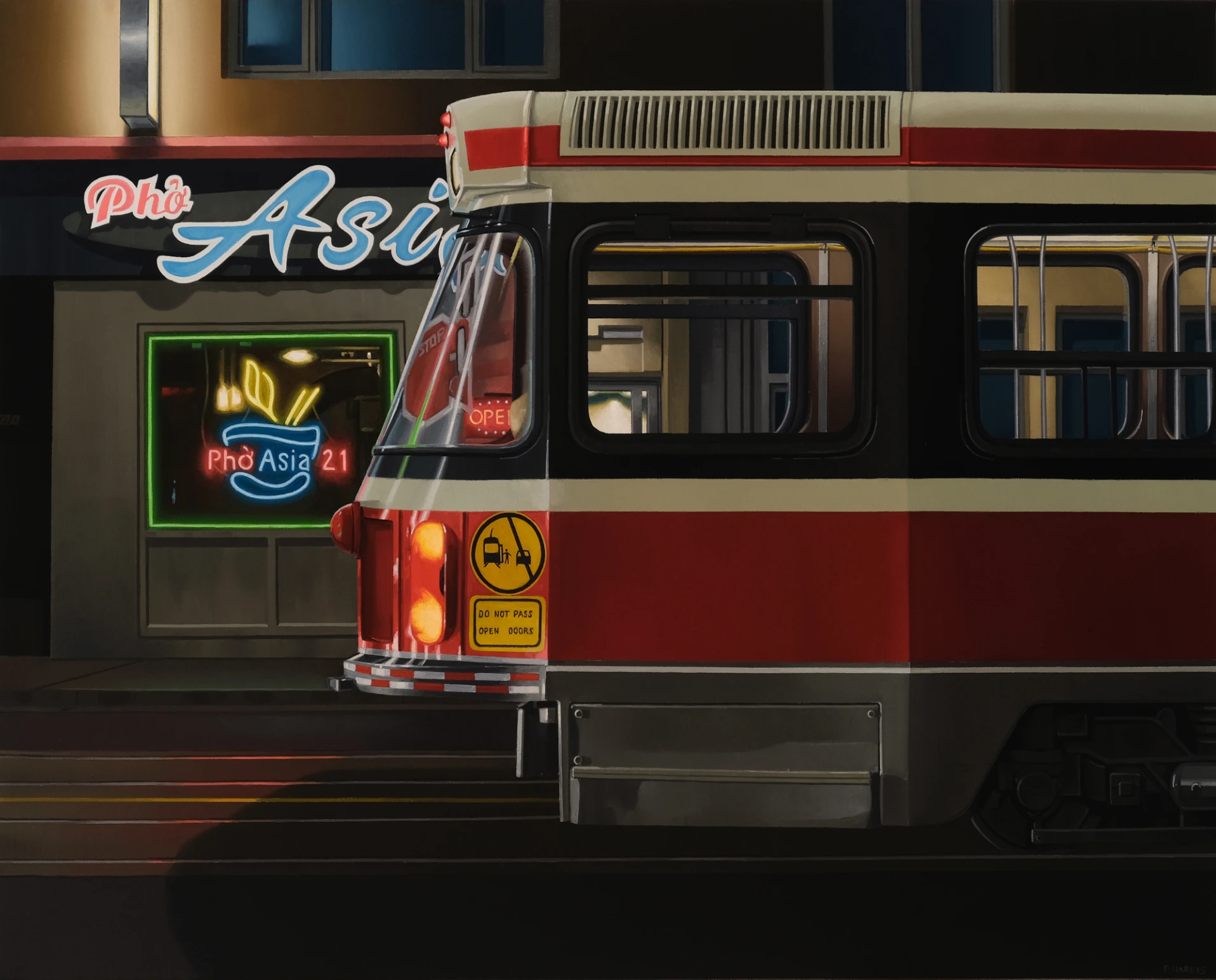 King St 11pm  2022
Oil on canvas  24″ x 30″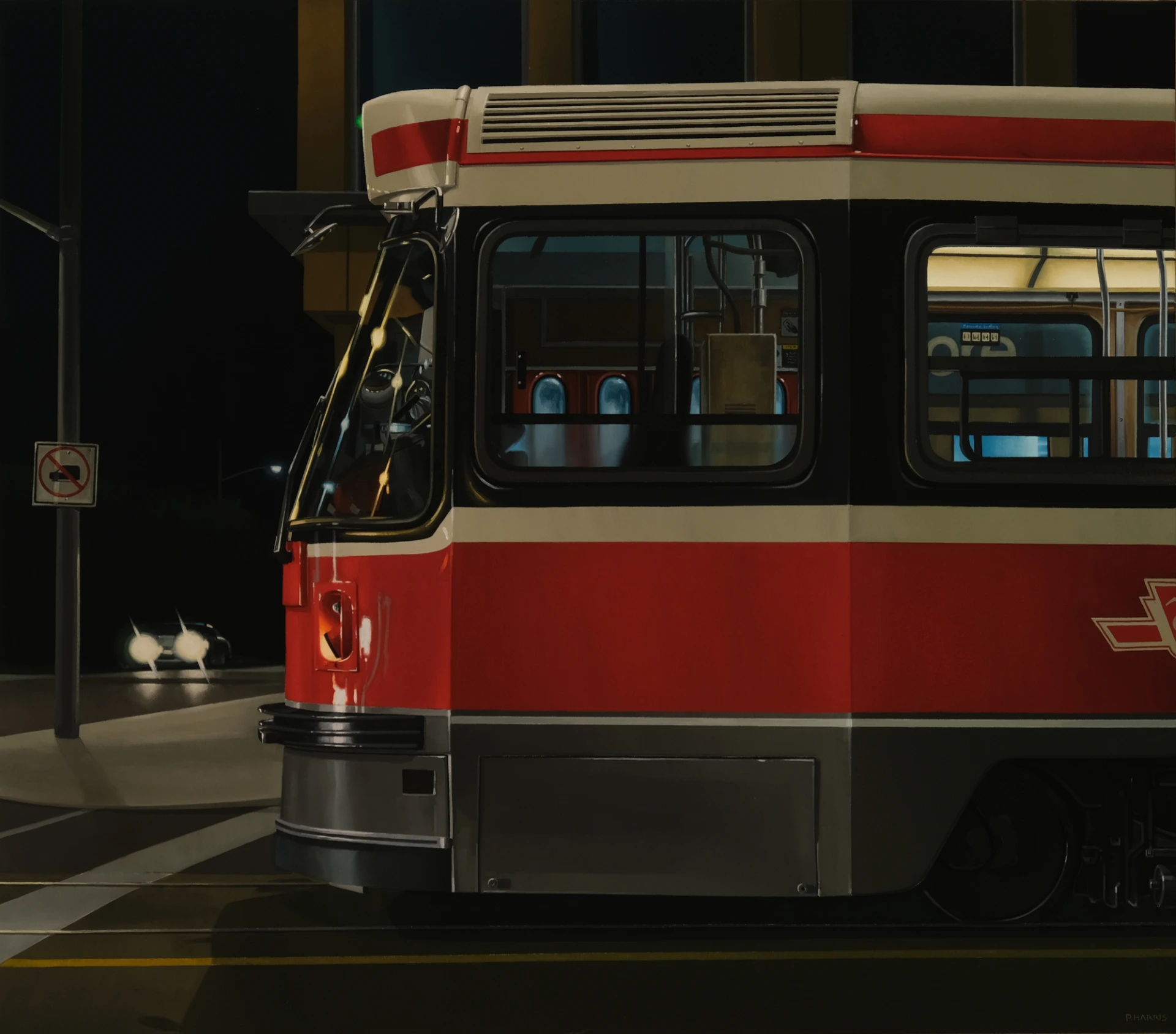 Queen St 11:30pm  2022
Oil on canvas  28″ x 32″