ANSELMO SWAN
Everyday Objects
September 2 – 28, 2021
This Anselmo Swan retrospective draws from pieces throughout his career, demonstrating the artist's ability to approach hyperrealism. Titled "Everyday Objects", these works examine the everyday, the seemingly mundane, though brought to life through observation of fine details – putting into practice the words of the great modernist Paul Cezanne that "sometimes, it can take years to see what others see". With each mark made Swan trains this deep looking, distilling artistic technique into its marrow of light and form.
Swan follows a great tradition of still life image making, whereby attention is focused on an object, imbuing it with significance, desire and metaphor. This idea is further pared down in his choice of items. Rather than a didactic or moralizing demonstration of objects for the viewer to contemplate, Swan selects things for their nondescript everyday qualities. They function as blank templates, suggesting that the objects that come into and out of our lives are arbitrary. Yet still, these items and materials that we interact with indifferently each day help create the fabric of our existence. Through this process of concentration and deep observation, Swan's work probes the viewer to slow down and truly see what is right there in front of us.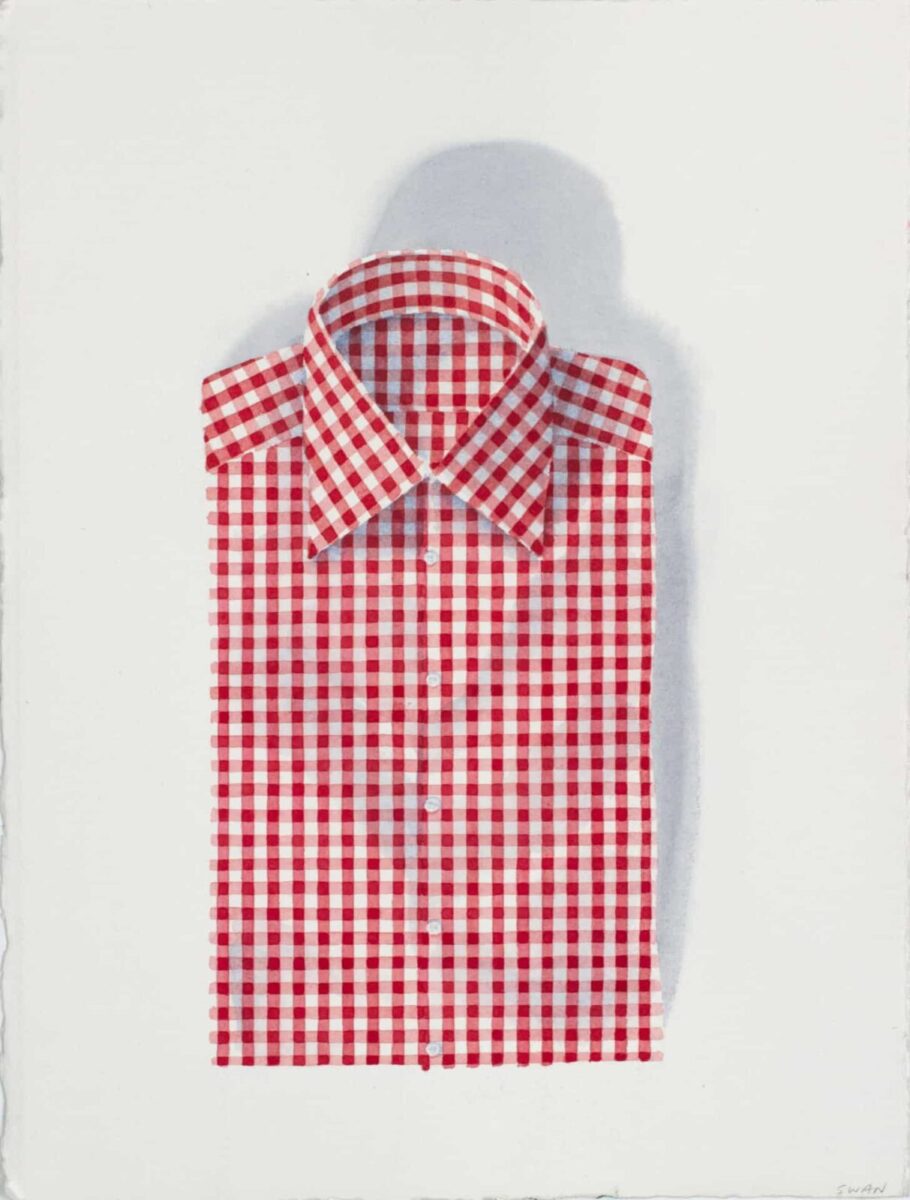 Gingham Red  2015
Watercolour on paper  15″ x 11.5″
$1,100.00 (framed)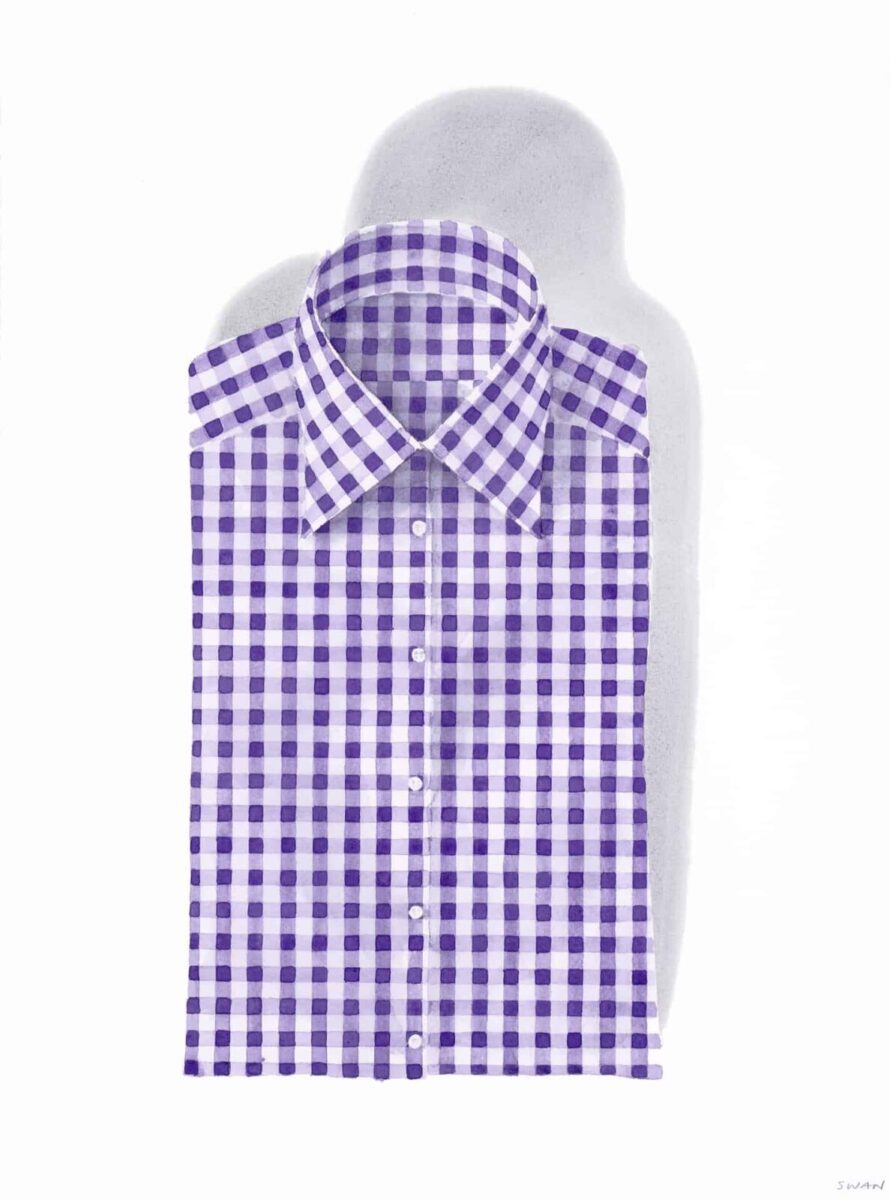 Gingham Lavender  2015
Watercolour on paper  15″ x 11.5″
$1,100.00 (framed)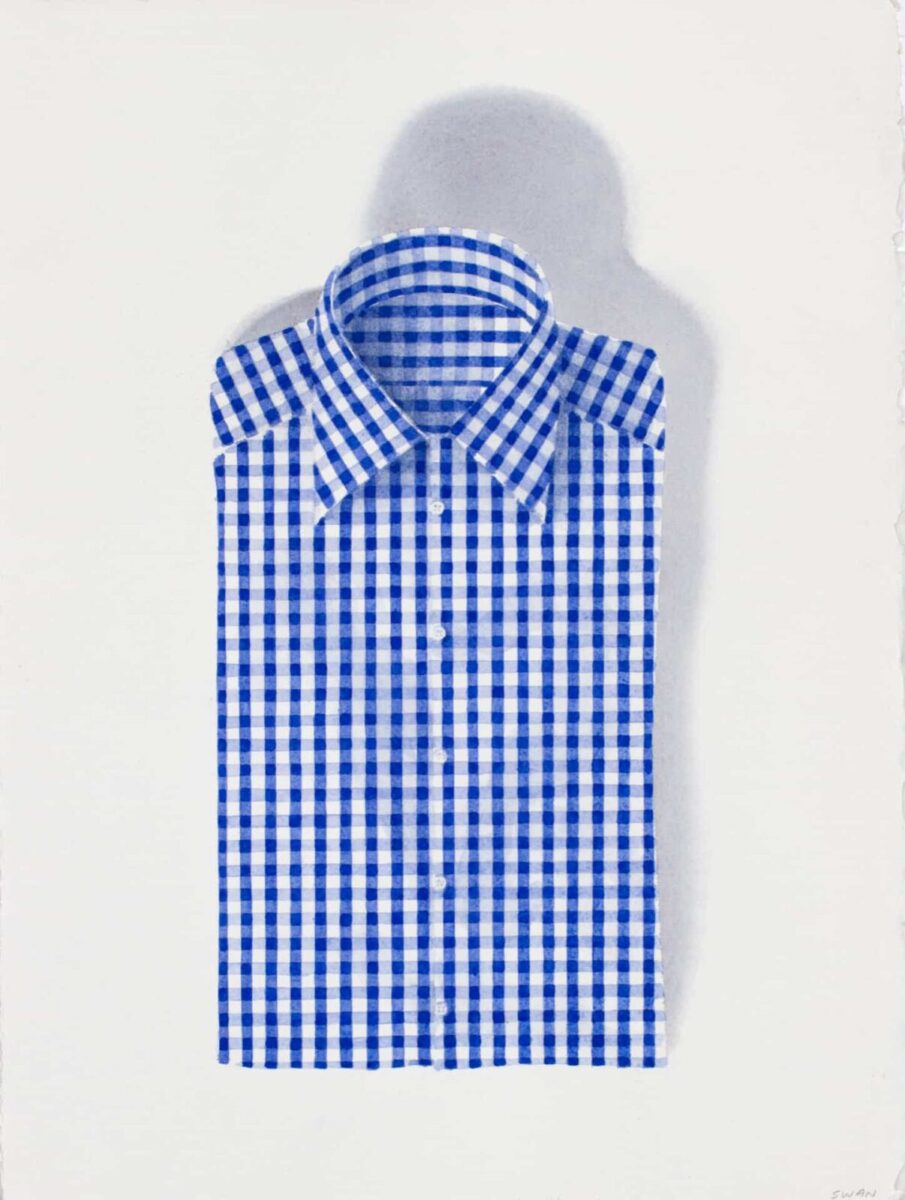 Gingham Royal Blue  2015
Watercolour on paper  15″ x 11.5″
$1,100.00 (framed)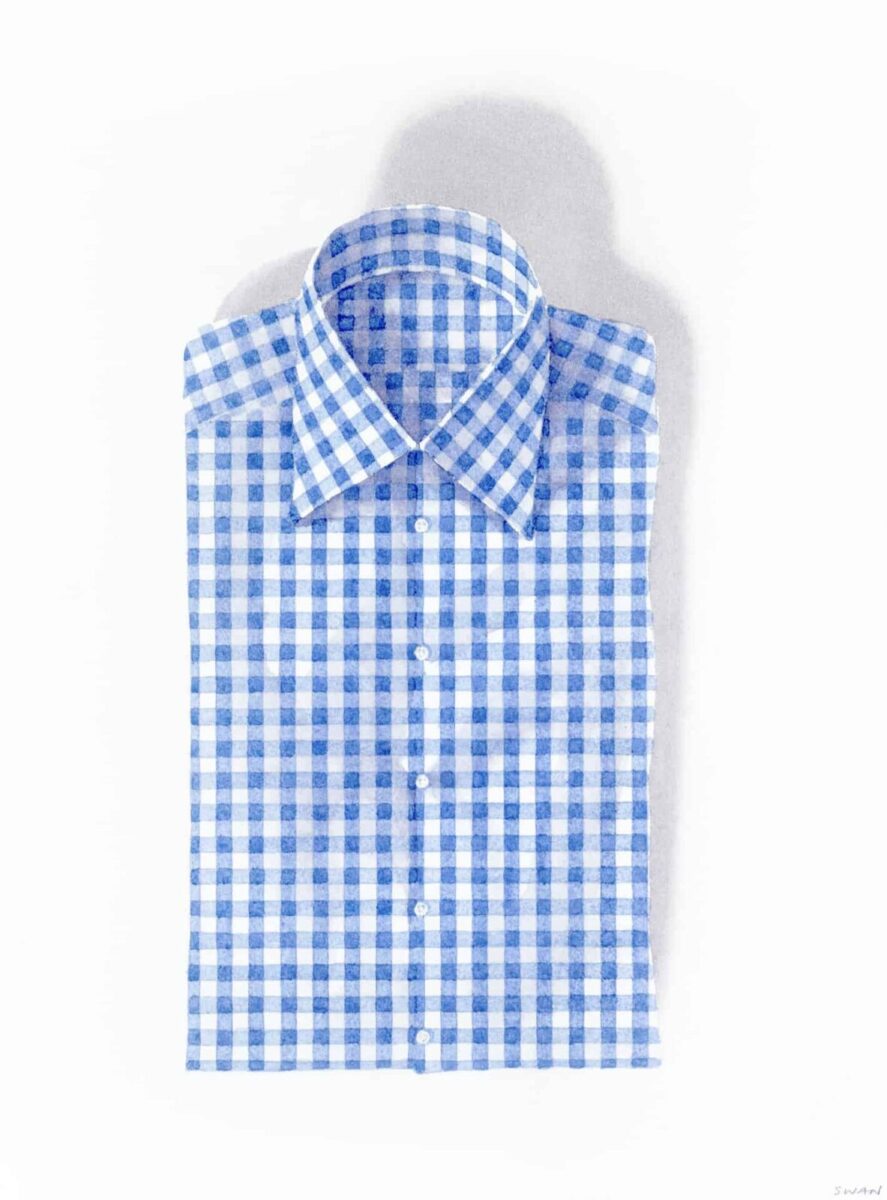 Gingham Sky Blue  2015
Watercolour on paper  15″ x 11.5″
$1,100.00 (framed)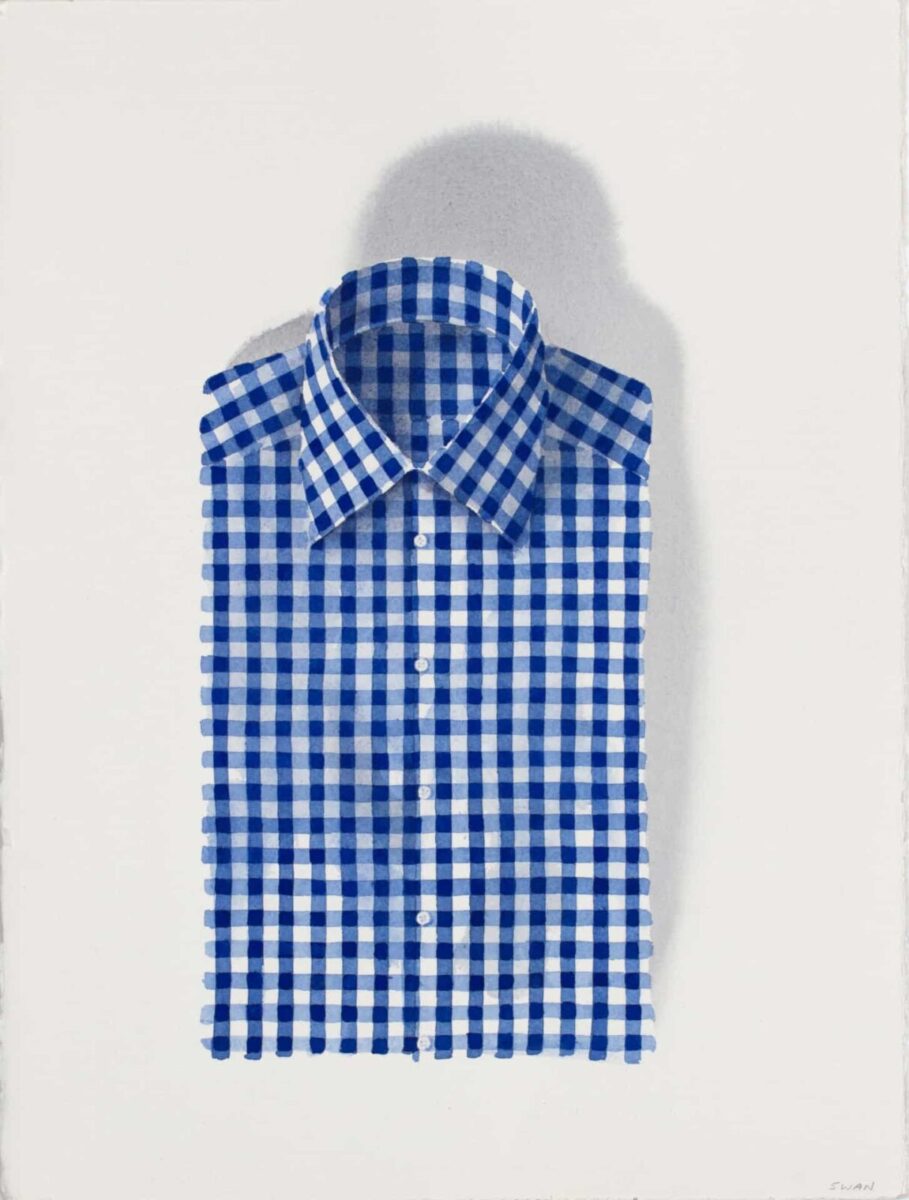 Gingham Blue  2015
Watercolour on paper  15″ x 11.5″
$1,100.00 (framed)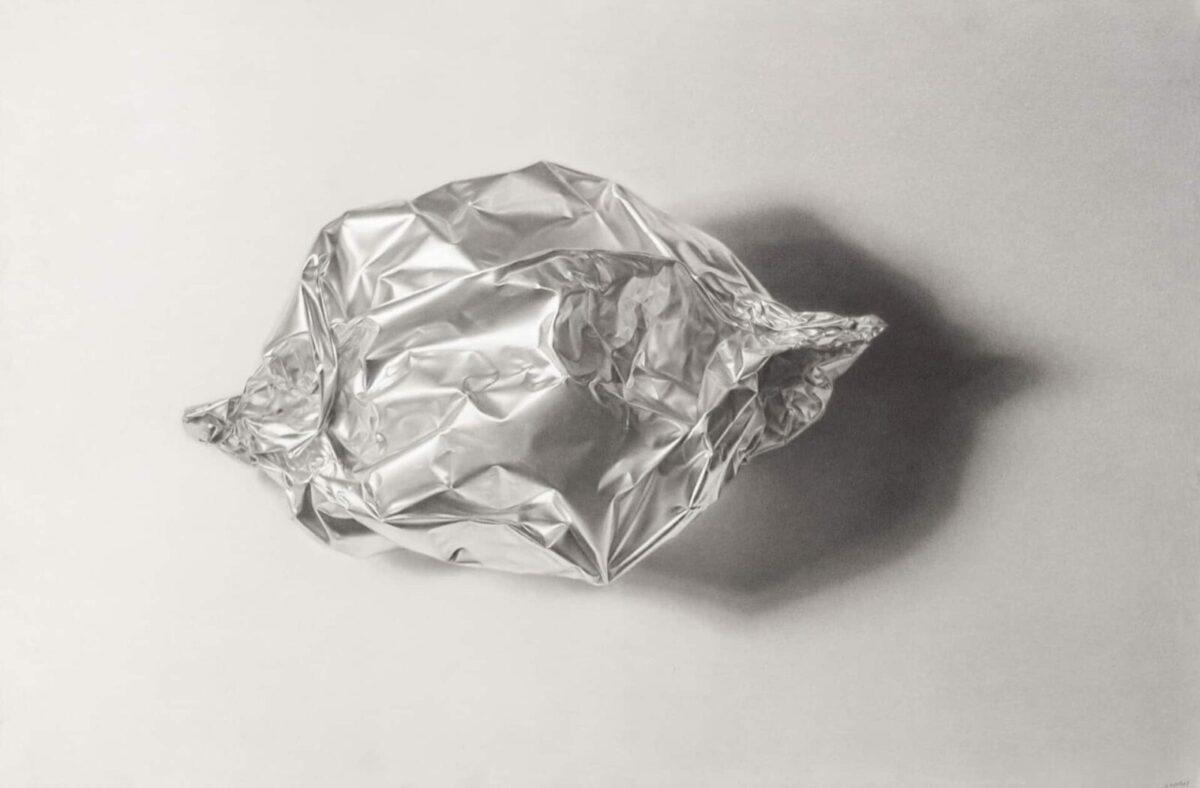 Tinfoil No 1  2017
Graphite and white conte on toned paper  15″ x 22″
$2,600.00 (framed)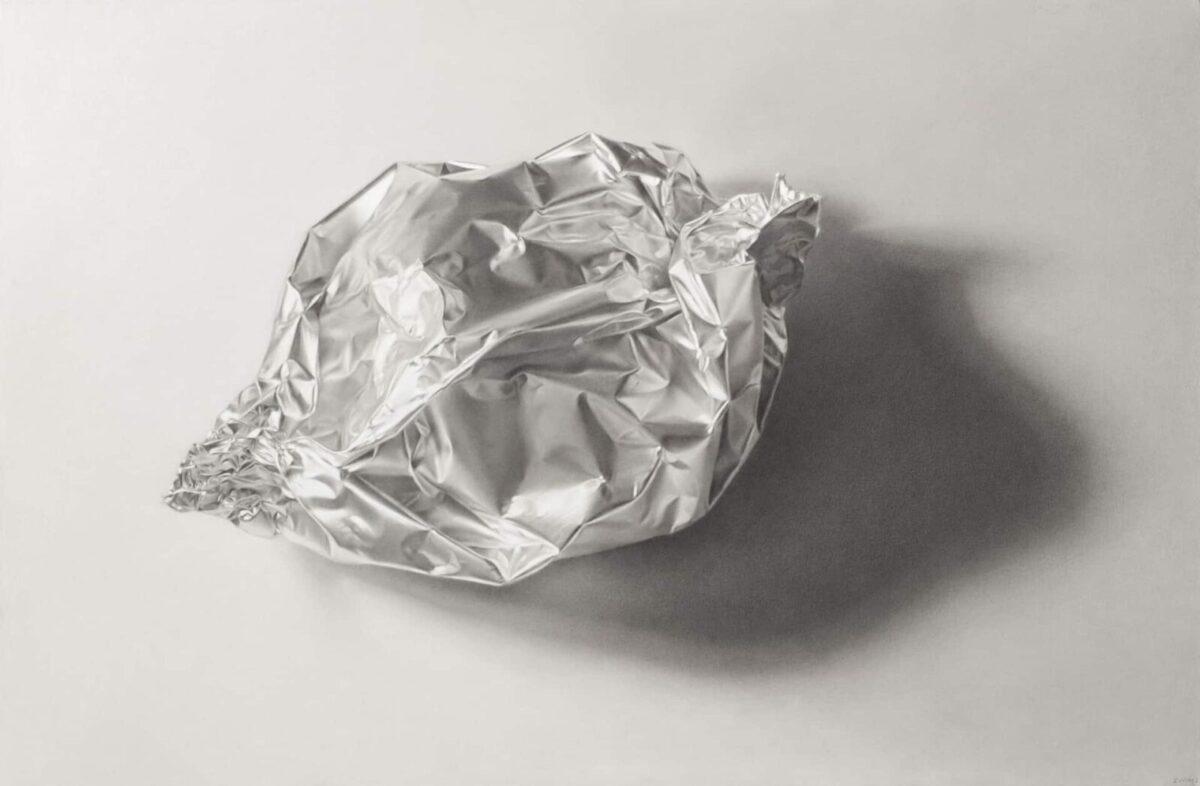 Tinfoil No 2  2017
Graphite and white conte on toned paper  15″ x 22″
$2,600.00 (framed)
Kit Kat Wrapper  2007
Oil on panel  13″ x 18″
$2,800.00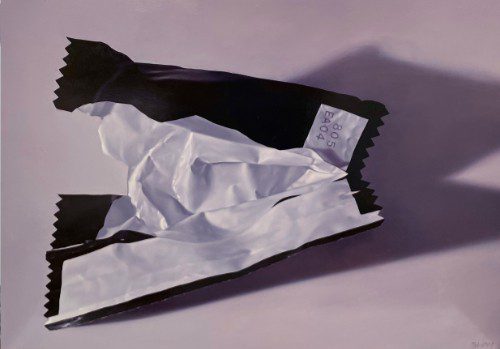 Mars Bar Wrapper  2007
Oil on panel  13″ x 18″
$2,800.00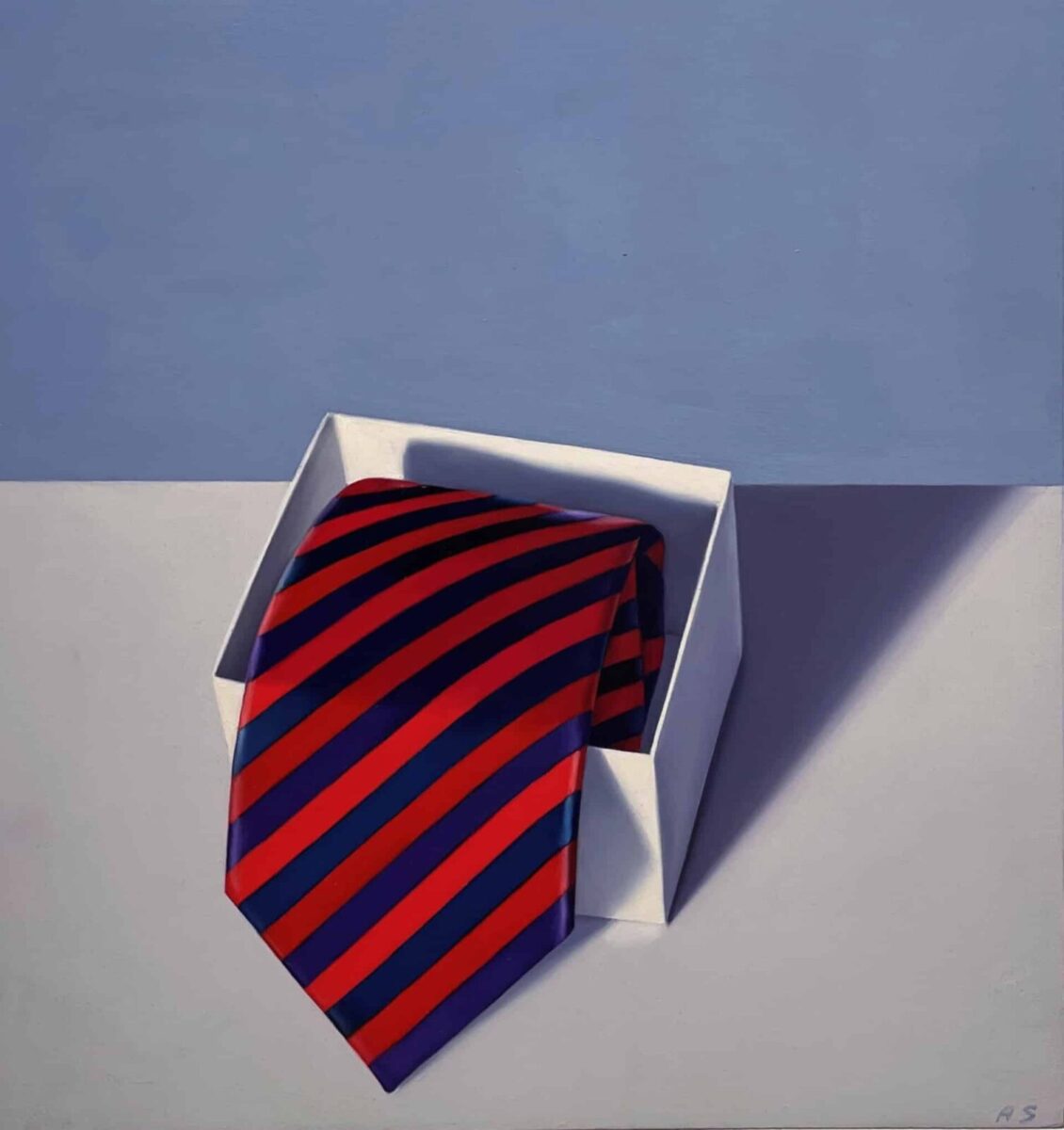 Boxed Tie #1  2010
Oil on panel  13″ x 12″
$1,500.00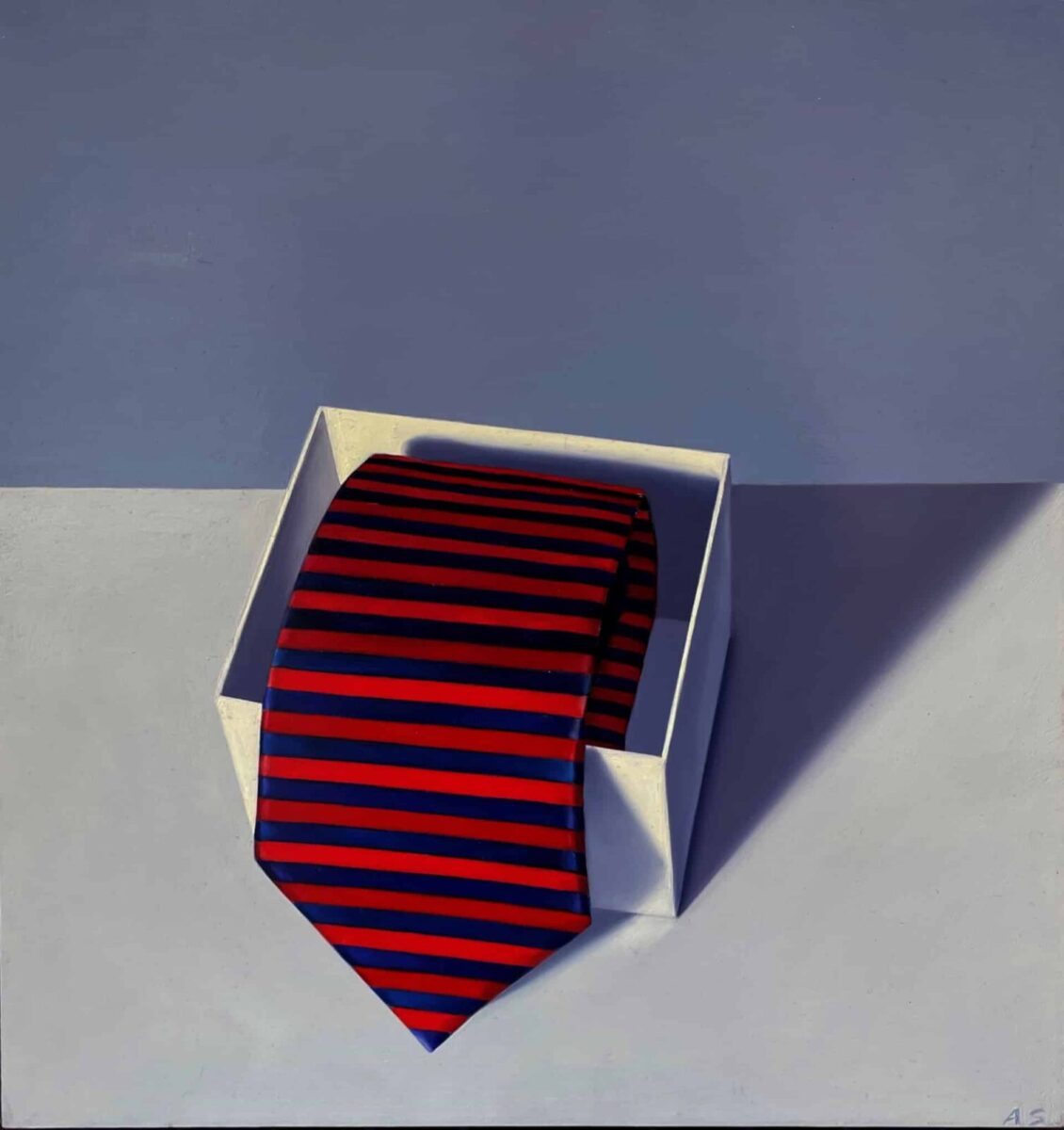 Boxed Tie #2  2010
Oil on panel  13″ x 12″
$1,500.00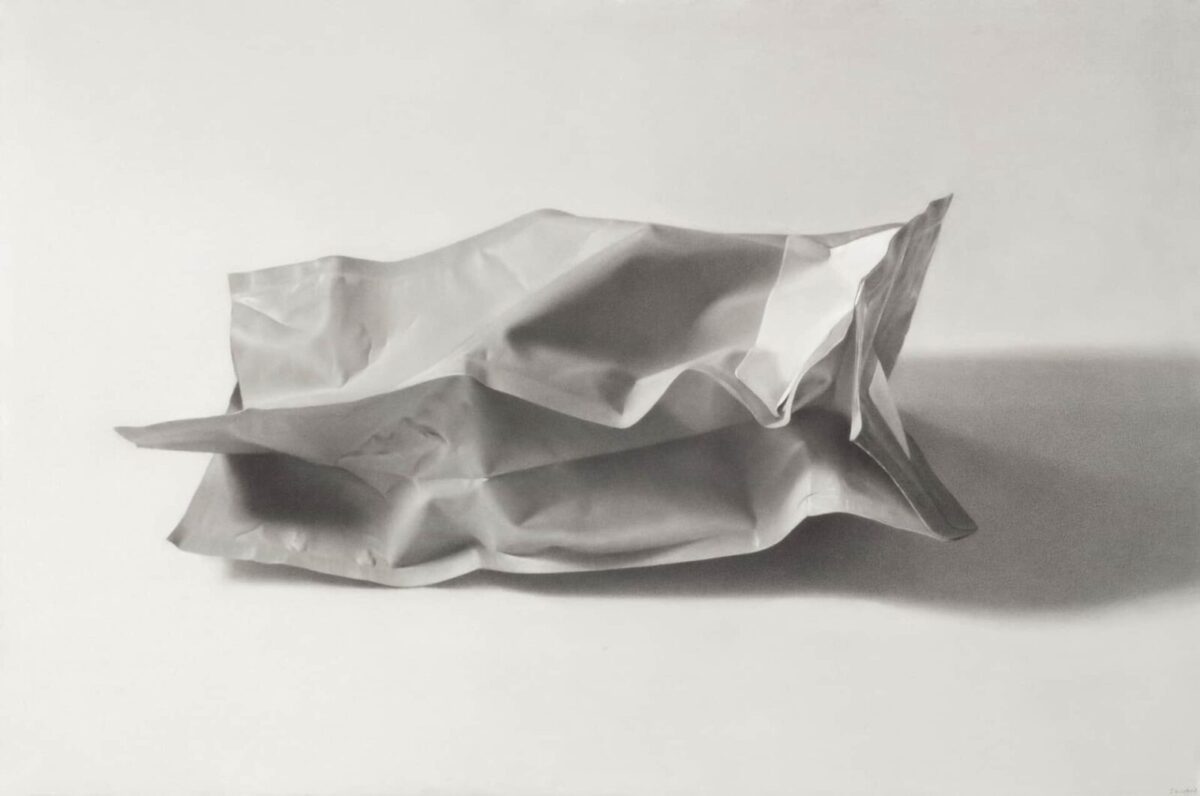 Coffee Package No 3  2018
Graphite and white conte on paper  15″ x 22″
$2,600.00 (framed)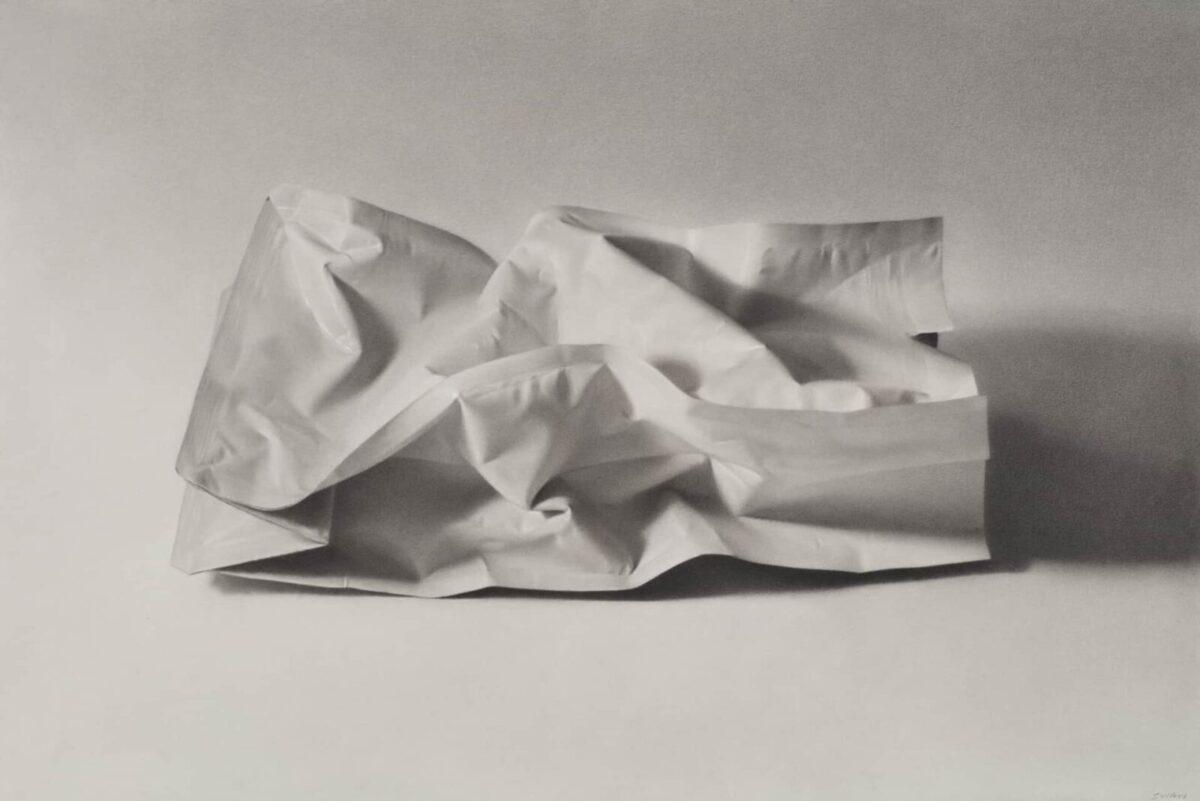 Coffee Package No 4  2018
Graphite and white conte on paper  15″ x 22″
$2,600.00 (framed)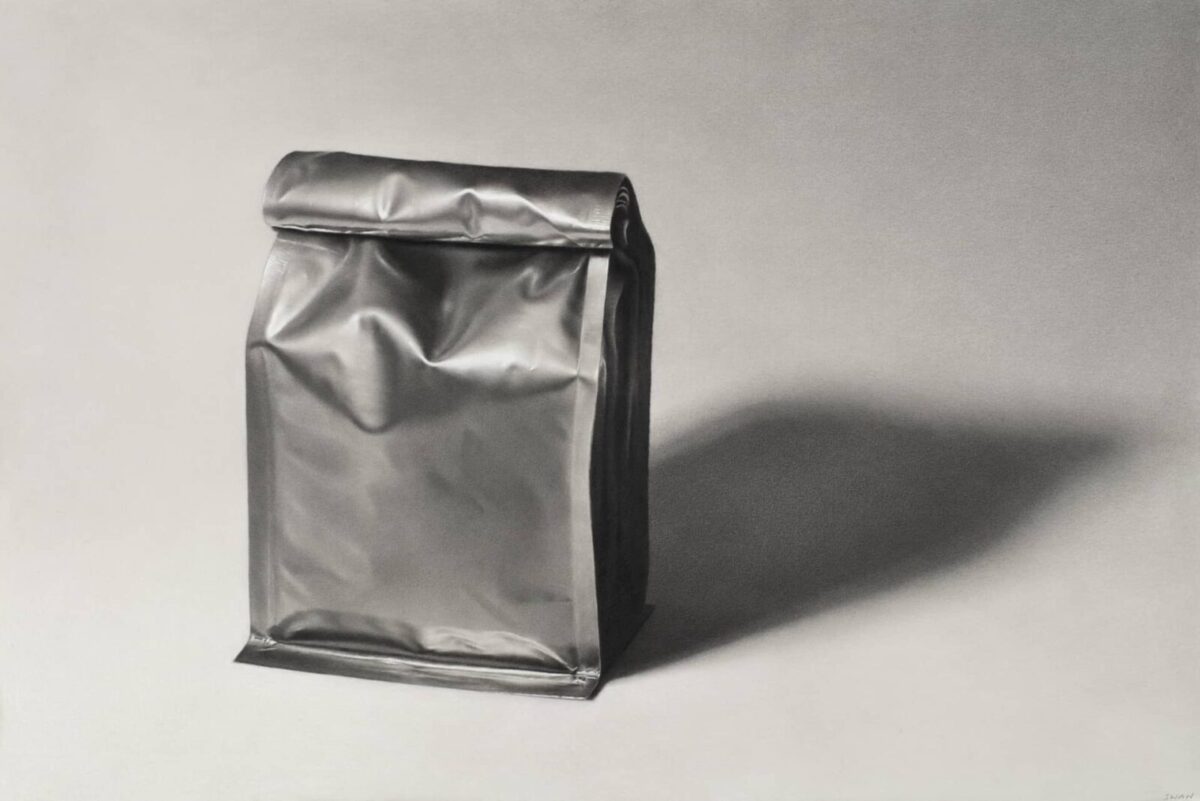 Coffee Package No 5  2018
Graphite and white conte on paper  15″ x 22″
$2,600.00 (framed)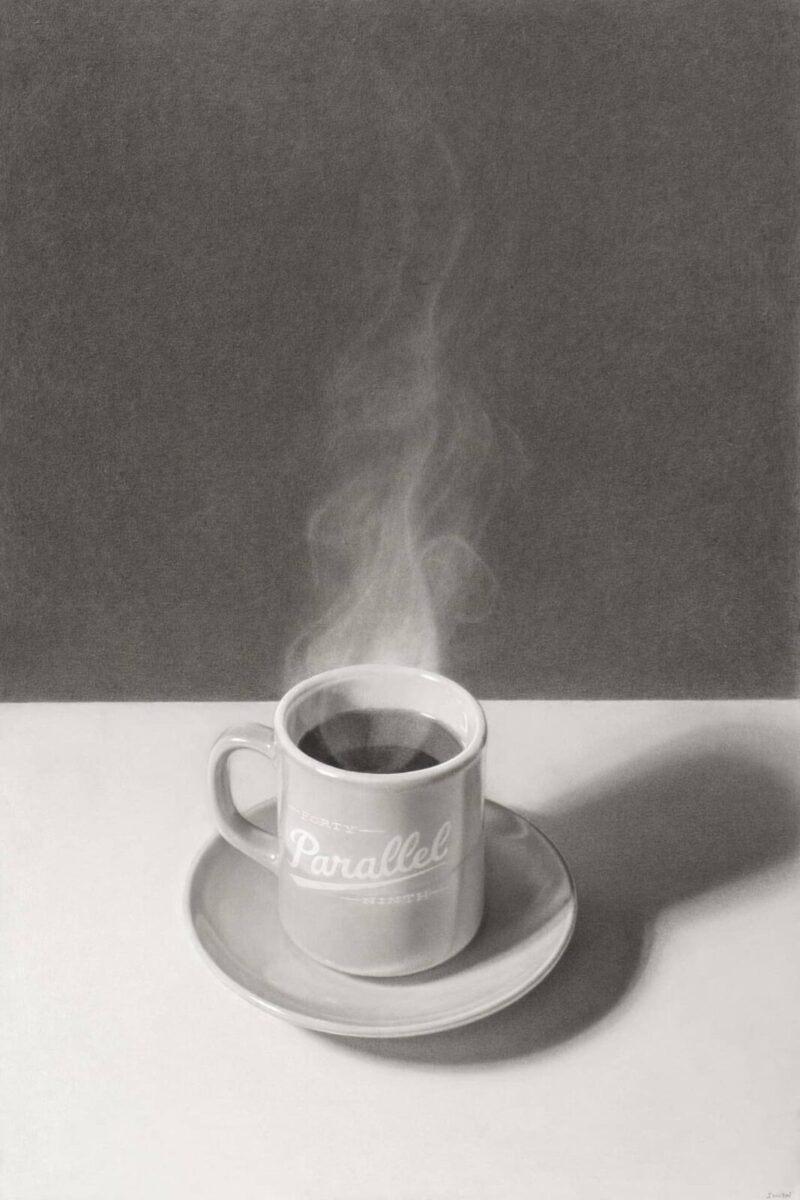 Parallel Coffee No 1  2016
Graphite and white conte on paper  22″ x 15″
$2,600.00 (framed)
Parallel Espresso Cup  2015
Graphite and white conte on paper  22″ x 15″
$2,600.00 (framed)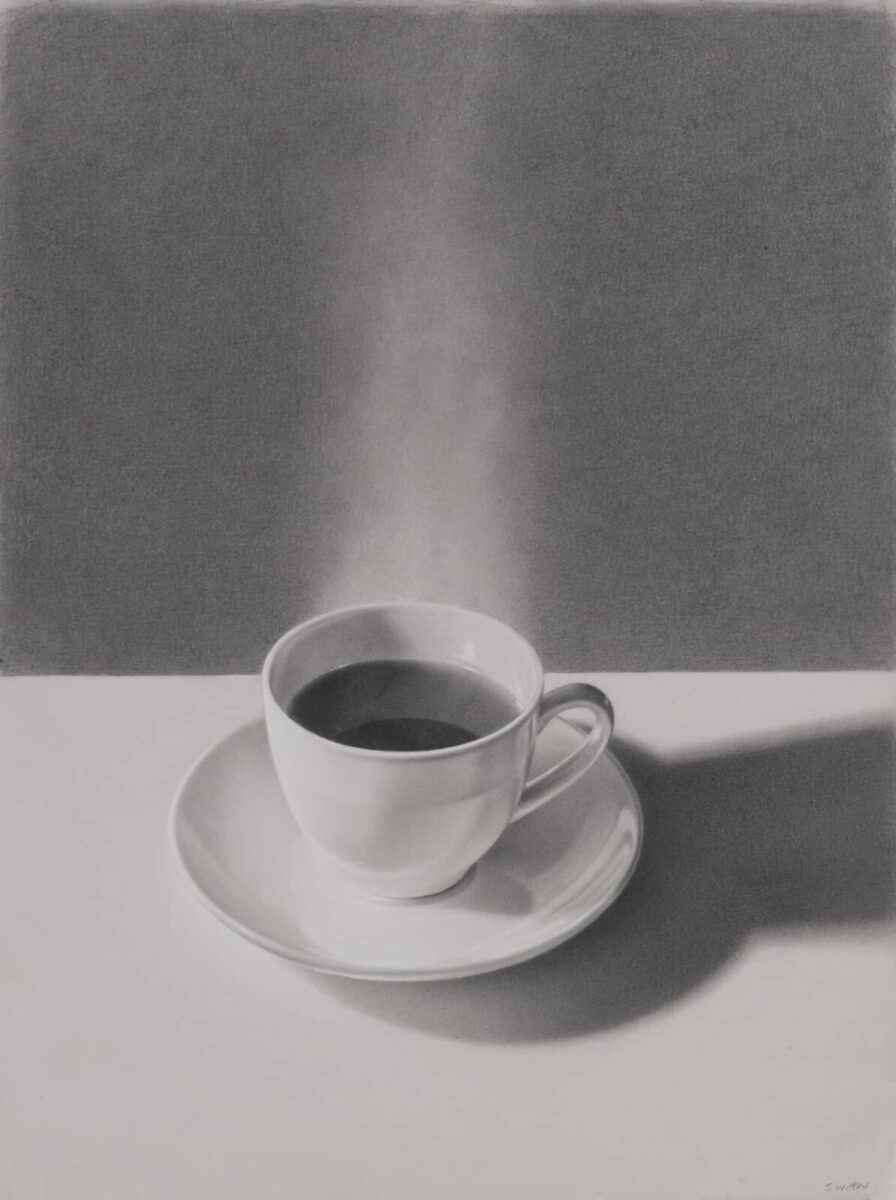 Steaming Coffee No. 2  2011
Graphite and white conte on paper  15″ x 11″
$1,500.00 (framed)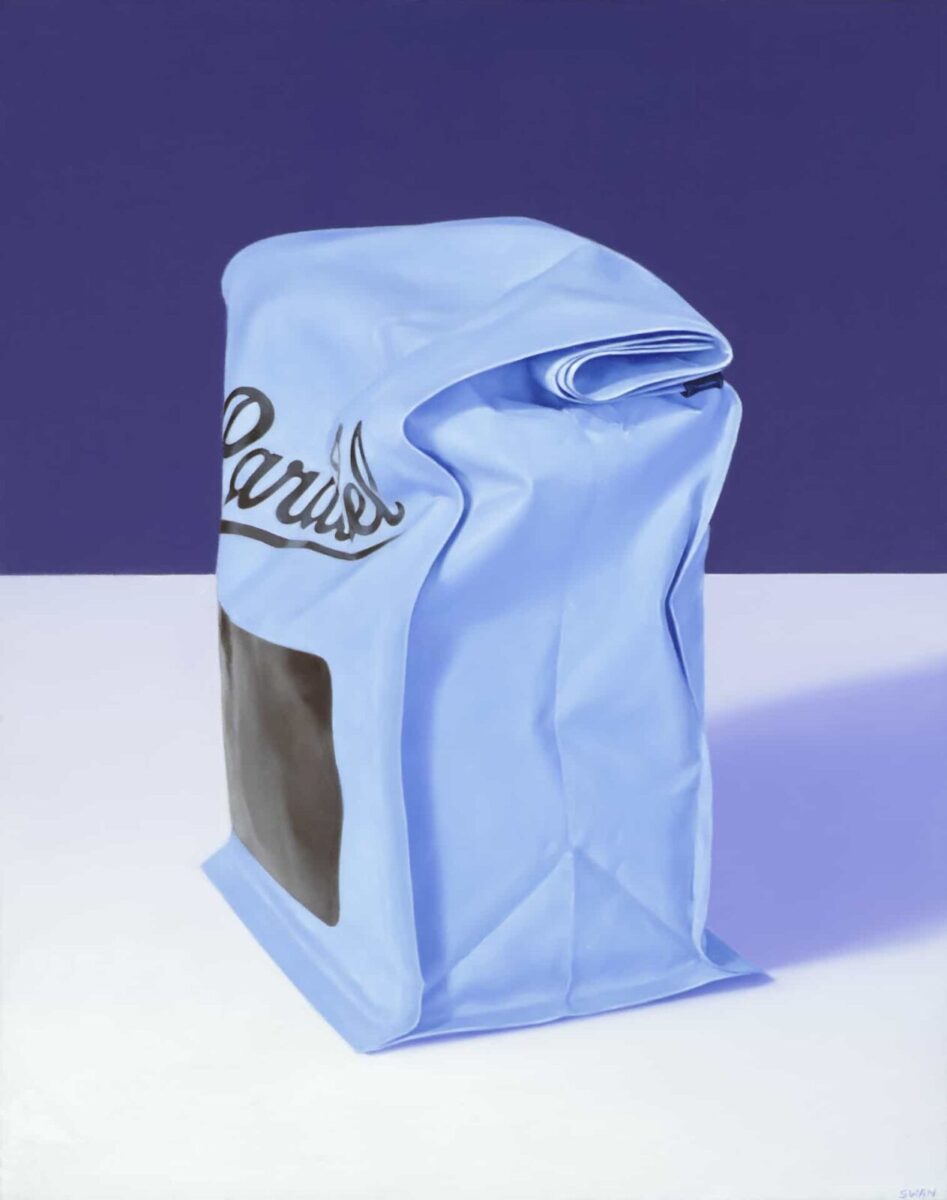 Parallel Coffee Package  2016
Oil on canvas  32″ x 30″
$3,800.00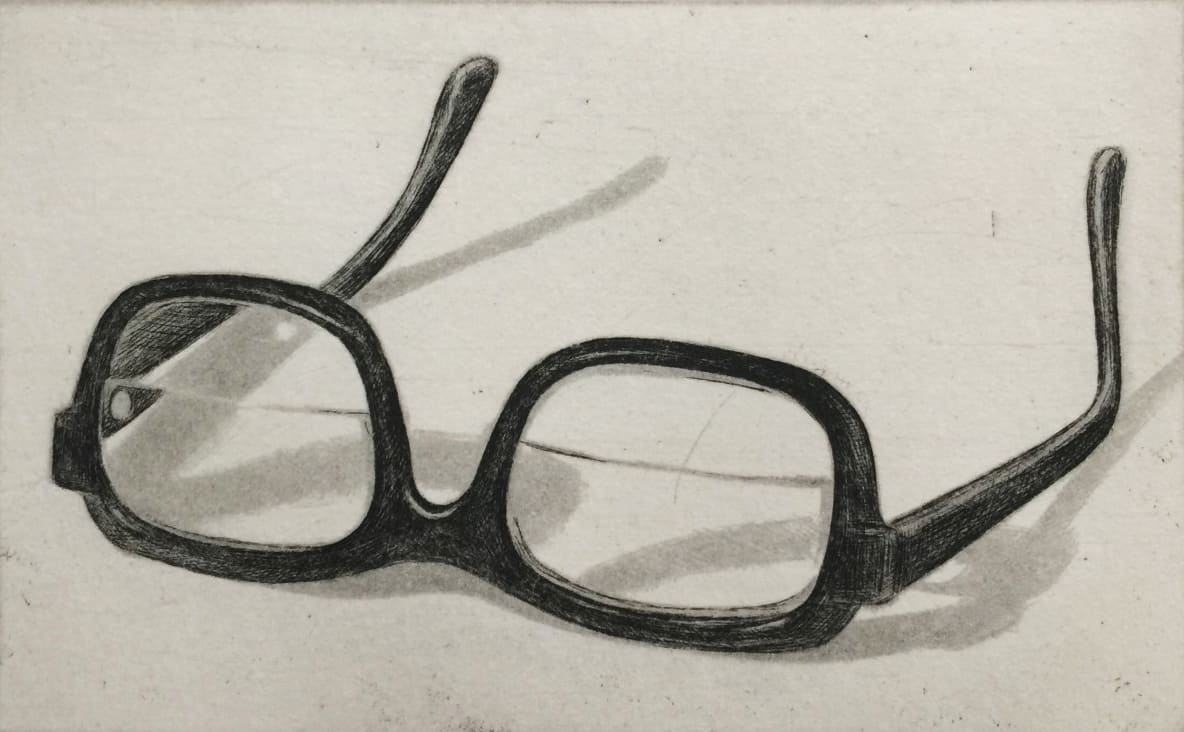 Glasses  2014
Etching  4″ x 6″
Edition of 30
$100.00 (unframed)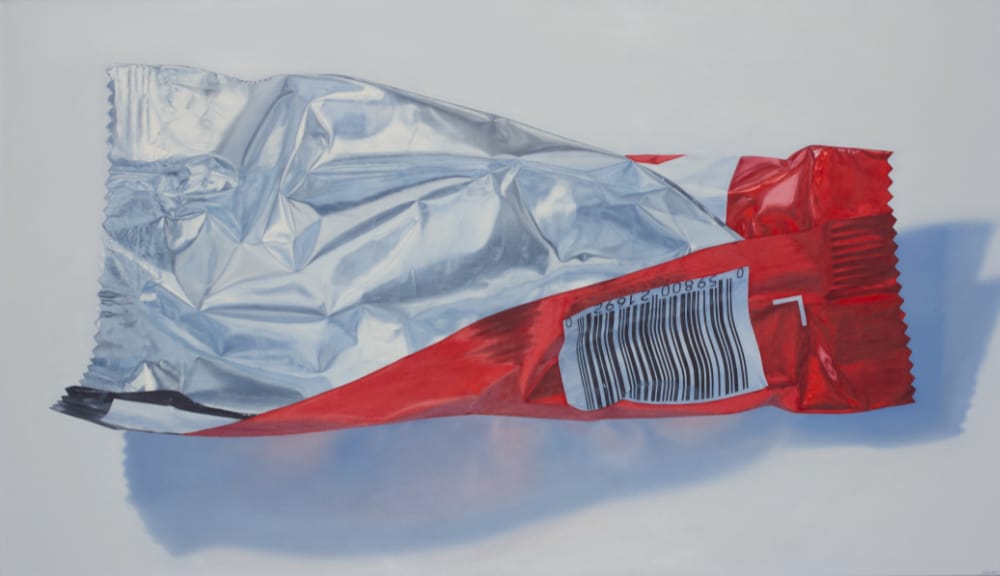 Kit Kat Chunky  2014
Oil on canvas  42″ x 73″
$18,000.00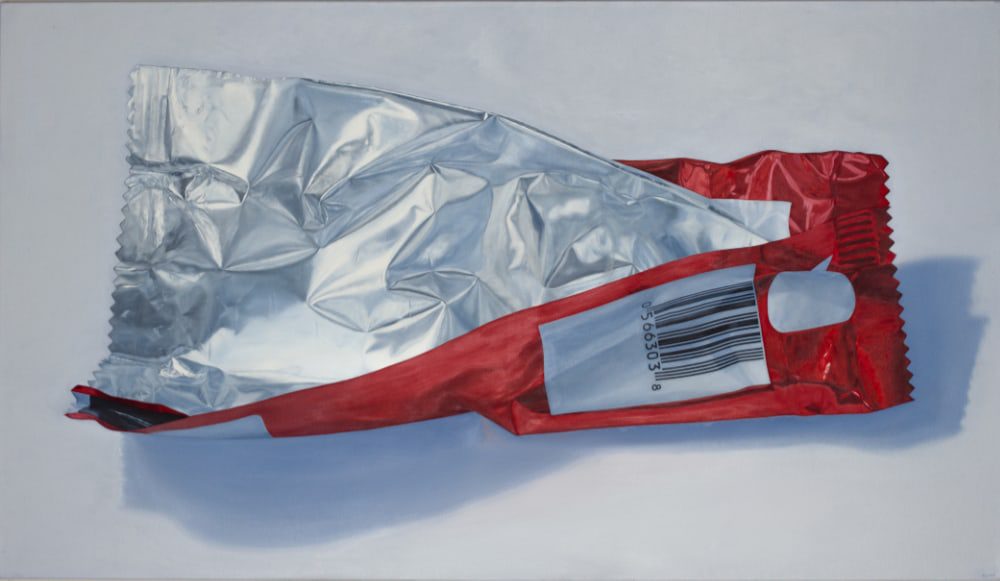 Nestle Wrapper  2014
Oil on canvas  42″ x 73″
$18,000.00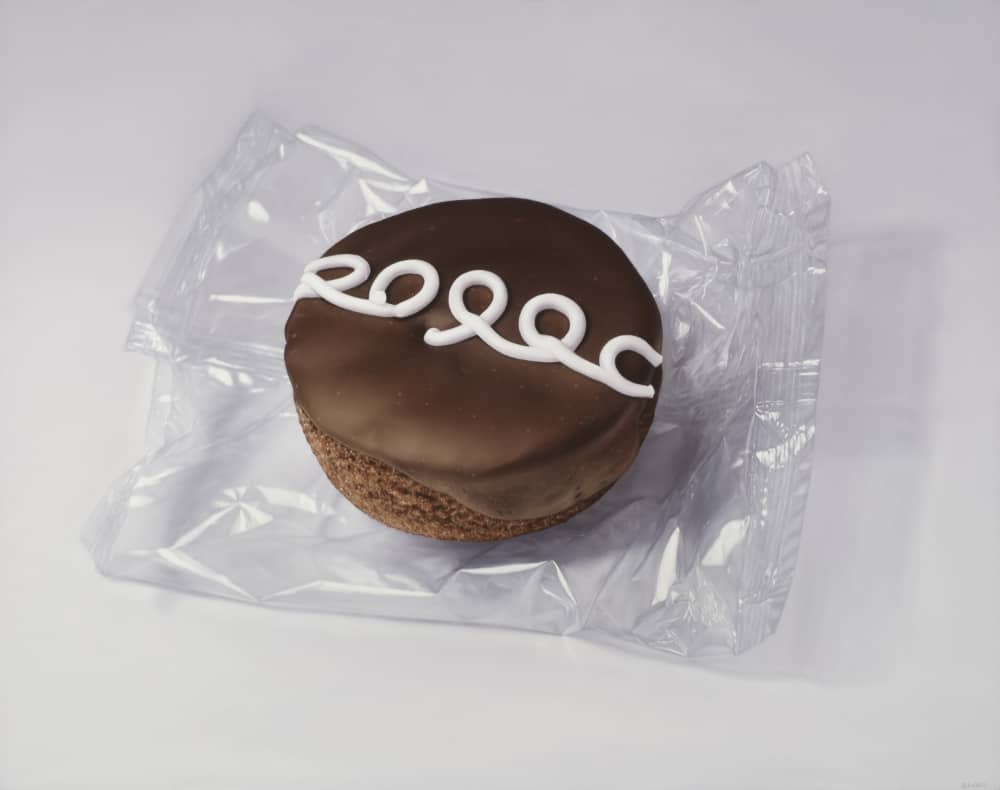 Hostess Cupcake No. 2  2013
Oil on canvas  30″ x 38″
$7,000.00 (framed)