Welcoming Tiffany Blaise to our gallery.
Vancouver-based artist Tiffany Blaise creates expressionistic paintings of land and sea with a dream-like quality. In her practice, Blaise explores the themes of movement and transformation by reinterpreting subjects such as dramatic coastlines and swirling skies.
Her artwork unites the physical landscape with the world of the mind. "My art practice is a journey rooted in the exploration of thoughts and nature. I want to portray the connection between our inner nature and the landscape that surrounds us." Blaise sources imagery of dramatic landscapes and seascapes while adventuring around British Columbia and abroad.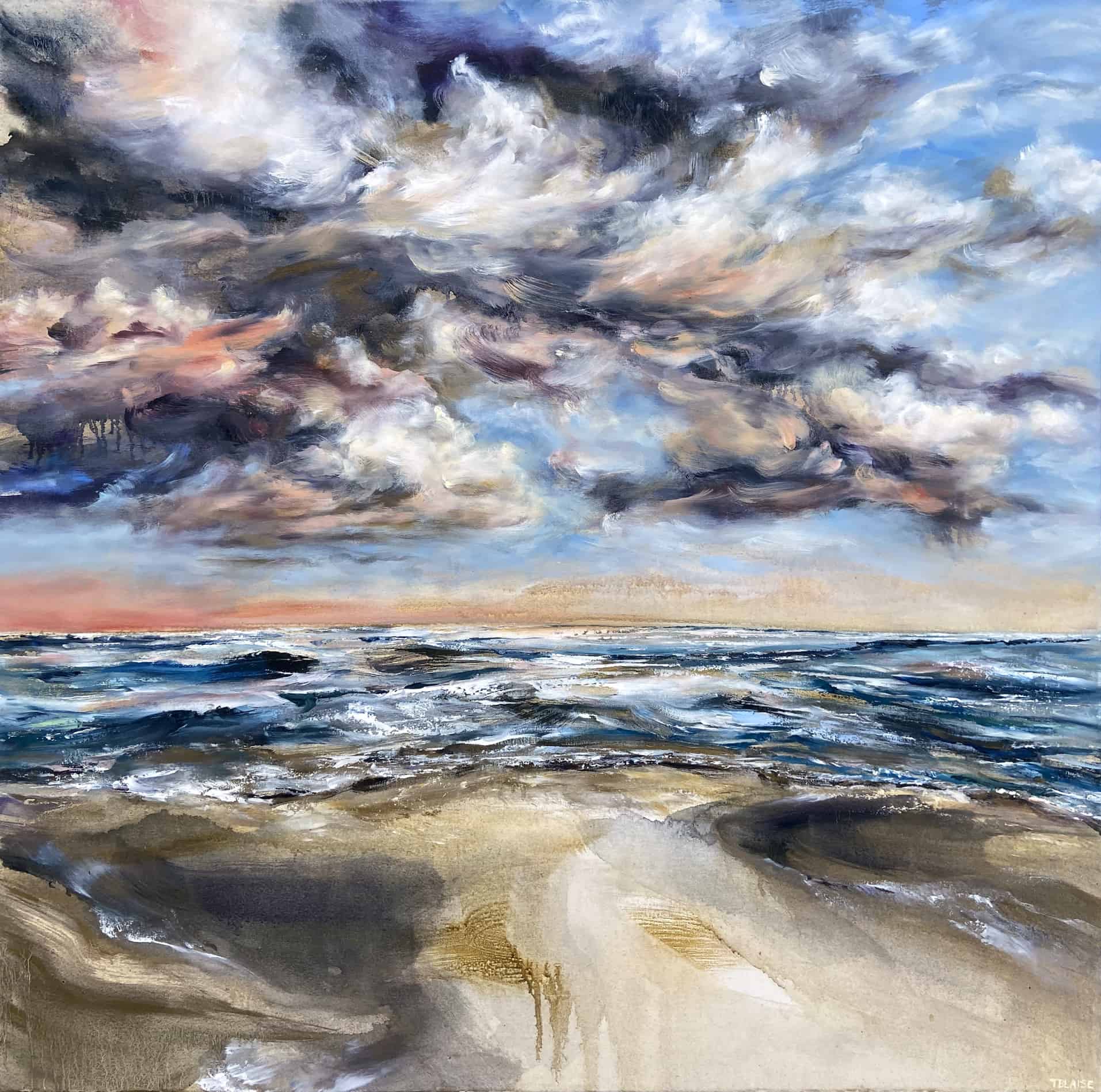 Cloud Chaser  2023
Oil, ink and wax on canvas  36″ x 36″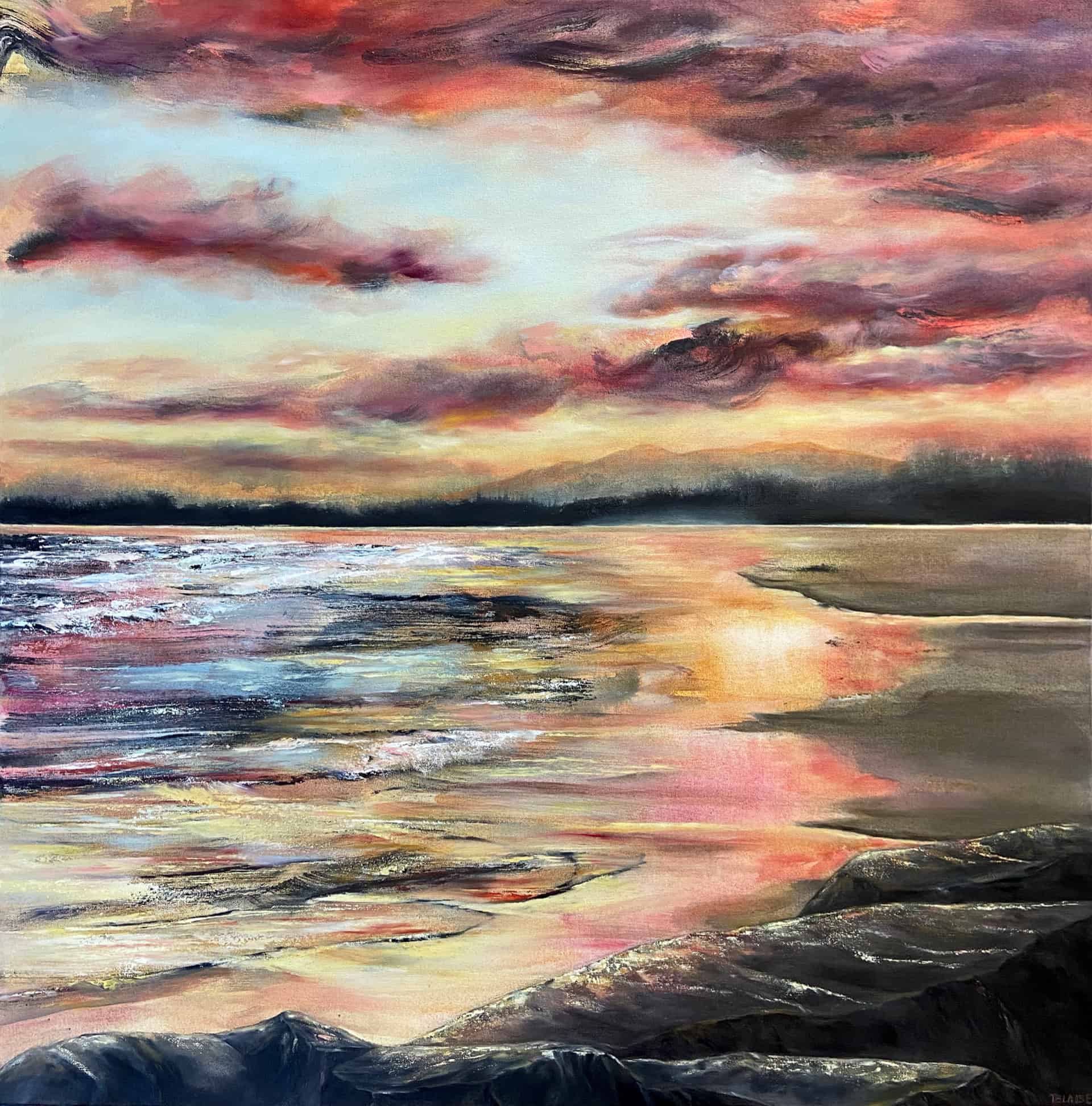 Glide Upon The Sea  2023
Oil, ink and wax on canvas  38″ x 38″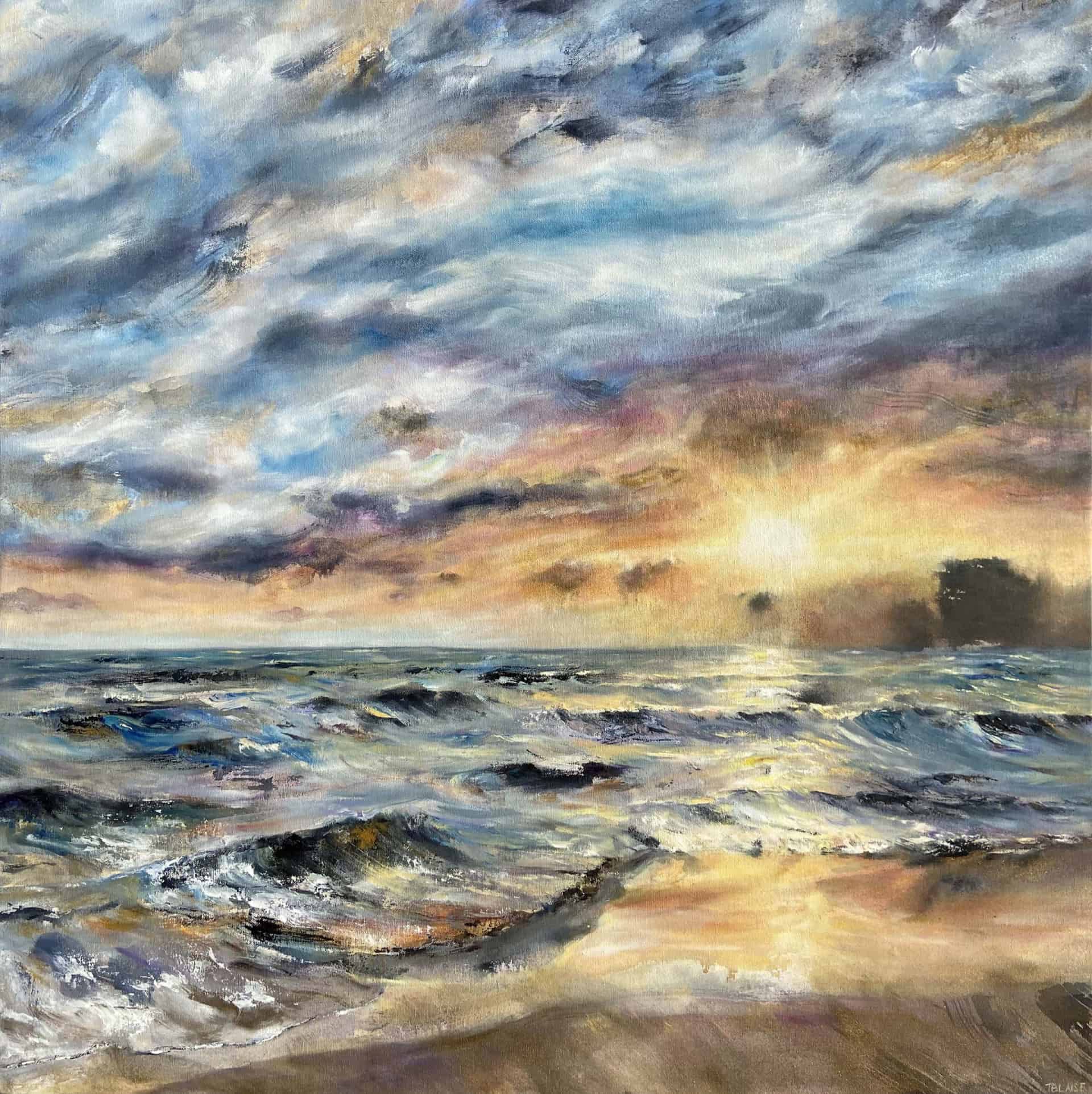 Sublime Escape  2023
Oil, ink and wax on canvas  36″ x 36″