David Edwards was born in Rhodesia (now Zimbabwe) in 1969.  At the age of eight, he moved with his family to Jersey in the Channel Islands where he lived for several years before immigrating to Vancouver, Canada in 1981.  He  now lives and works in Montréal, Québec.
Edwards began his career in graphic design.  He worked variously as a magazine publisher, publicity/marketing person for a fundraising campaign to build an arts centre, freelance graphic artist, and a product- and catalogue-designer for a giftware and souvenir company.  He abandoned graphic design in 2000 to pursue his passion, painting.  He has been painting full-time ever since.
Edwards works primarily in oil, and his main focus is the landscape.  Loose and painterly, his images are based in reality, but always lean towards abstraction. Recurring elements such as dotted lines, arrows and scribbles serve to strengthen composition, or hint at other hidden forms lying beneath the surface.
Regarding his landscapes, Edwards feels that his images (often subjective but almost never narrative) should be viewed almost as one would view an abstract image.  The subject matter is only a starting point for each piece.  As the work progresses the subject becomes almost incidental, giving way to less-tangible aspects of space and time. These are images of every-place and no-place, partly real but mostly imagined.  They depict spaces previously unseen, and yet somehow strangely familiar, perhaps memories of a distant past or glimpses into an imagined future. These are archetypal images, pulled from somewhere in the subconscious.
"Working from photographs, I attempt to distill and filter each image to its most basic and elemental state.  Through the reduction of detail and colour, I strip away at the image in an effort to reach its essence; its archetypal core.  At first glance the images often appear to be simple landscapes, but on closer inspection reveal more.  I see the images not so much as paintings of something already in existence, but as plans for something that has yet to be created.  Incidental marks that appear on the surface of many of the images (dotted lines, arrows, scratches) all serve to strengthen this idea, and convey a sense that the images could be working drawings or architectural plans for a much larger project."
Edwards has also recently begun work on a series of figurative pieces.  Less fractured and more carefully rendered than his landscapes, the figure paintings deal with issues of identity, and look not only at how we perceive ourselves, but how we believe we are perceived by others.  In most of the figurative pieces the subject's face is covered or obscured.  These 'anti-portraits' at once disguise and reveal the subject's identity.
The artist has won several awards, and his work can be found in numerous private and corporate collections in Canada, Great Britain, Europe and the United States.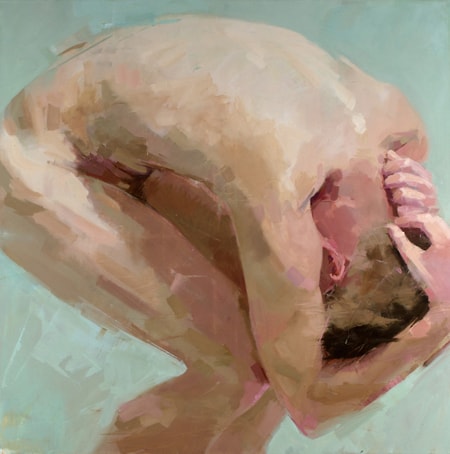 Crouch I  2016
Oil on canvas  40″ x 40″
$5,200.00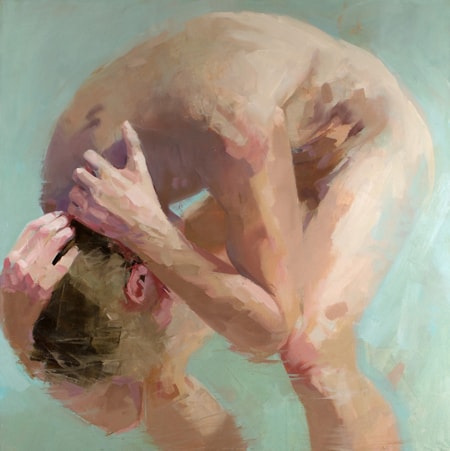 Crouch II  2016
Oil on canvas  40″ x 40″
$5,200.00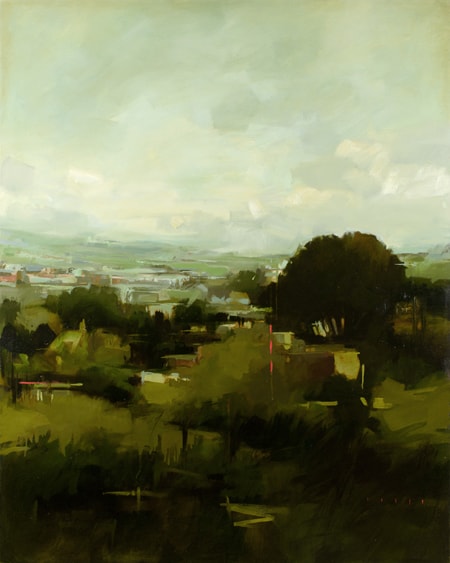 Overland I  2010
Oil on canvas  60″ x 48″
$7,250.00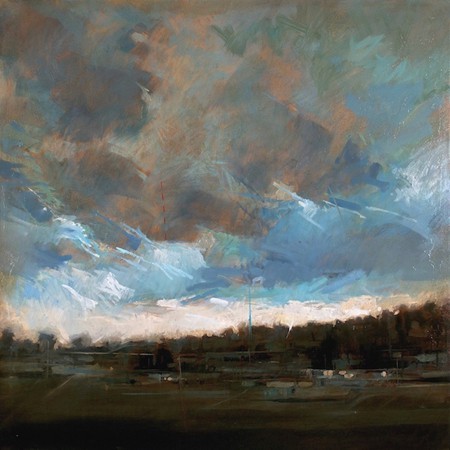 Land Plan I  2014
Oil on canvas  40″ x 40″
$4,975.00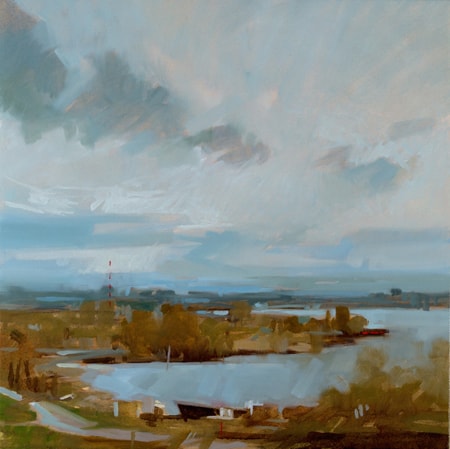 Coast Plan  2015
Oil on canvas  18" x 18"
$1,500.00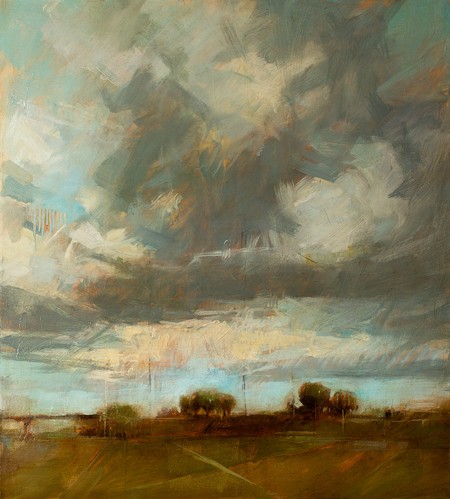 Breathe  2014
Oil on canvas  40″ x 36″
$4,000.00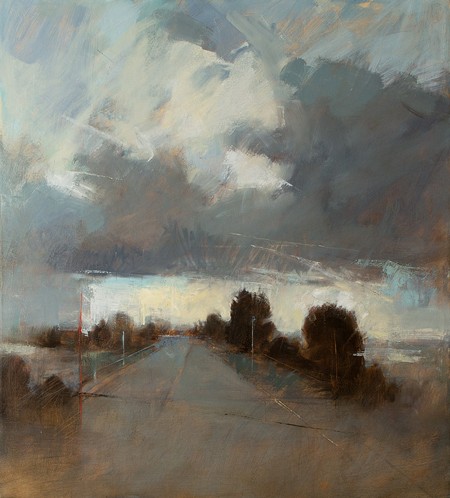 Within  2014
Oil on canvas  40″ x 36″
$4,000.00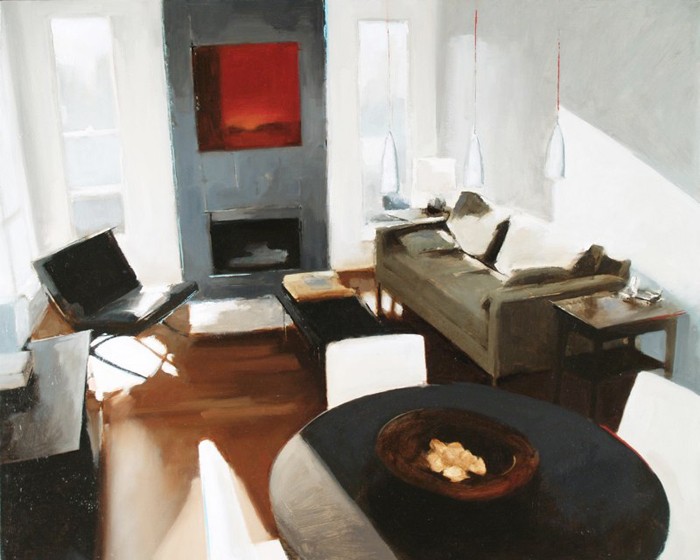 As the light slopes through  2008
Oil on panel  24″ x 30″
$2,500.00
This artist's work is represented in