Re-constructed Landscapes
June 3 – 30, 2017
Opening Reception: Saturday, June 17th from 2 to 4pm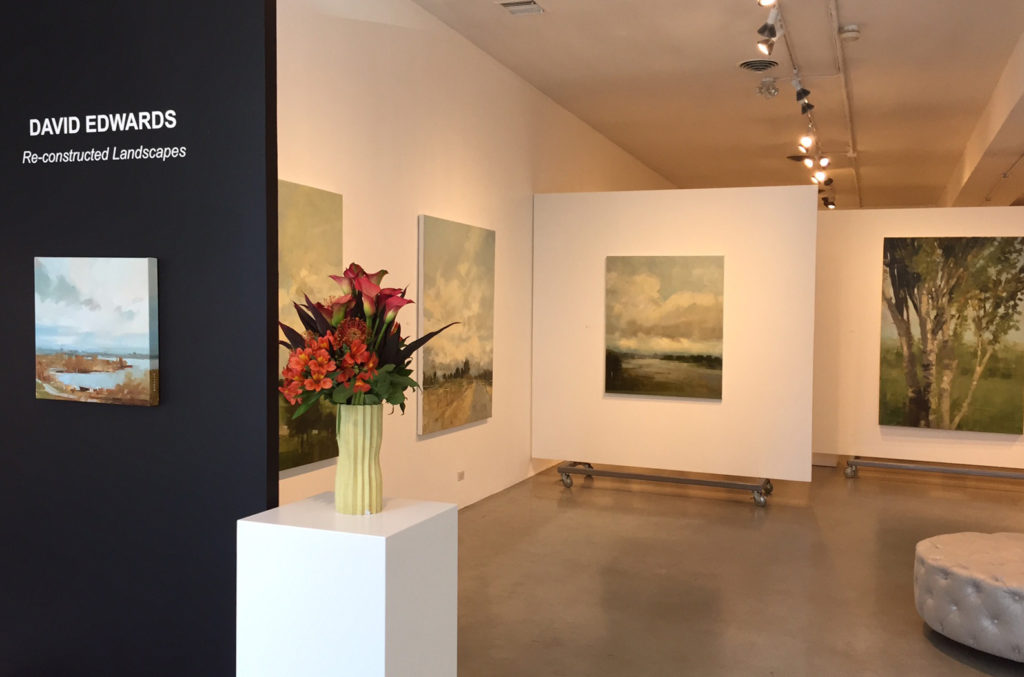 "This show marks my return to the subject of landscape after eight years of working with the human figure as my primary focus.  In these recent canvases I have rediscovered my love for the grand tradition of landscape painting, and have attacked each one with renewed vigour and excitement.
As is almost always the case in my work, these recent canvases are not 'landscapes' in the traditional sense, by which I mean that they aren't intended to portray a specific place.  I begin each piece by using photographic references (sometimes several for each painting) to establish a 'real' sense of space but as the paintings progress I abandon the photos and begin painting instinctually and intuitively.
It's only at this point that the images really start to work for me.  Sometimes they don't stray too far from the initial composition, and sometimes they evolve quite dramatically to become something altogether different in composition or mood.
My current painting method makes use of frequent building-up and scraping-back of the wet paint layers.  This technique allows for a good deal of accidental mark-making, and adds depth and movement to the images.   Scraping back can also blur much of the detail, however, so I have found myself utilizing more and more frequently the 'flashes' that often appear in my work.  These marks that float on the surface of the paintings serve to grab the viewer's eye and pull the entire image into focus." David Edwards.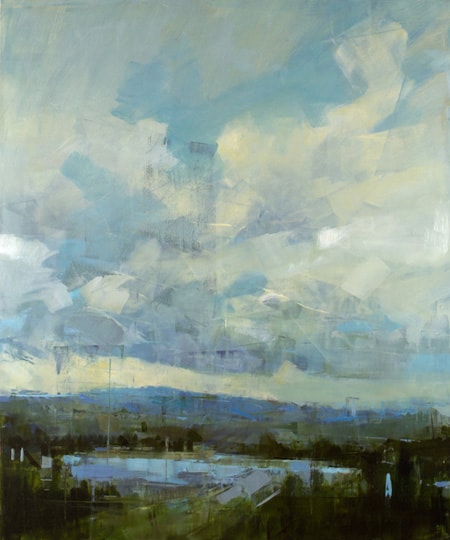 Re-constructed  2017
Oil on canvas  48″ x 40″
$5,000.00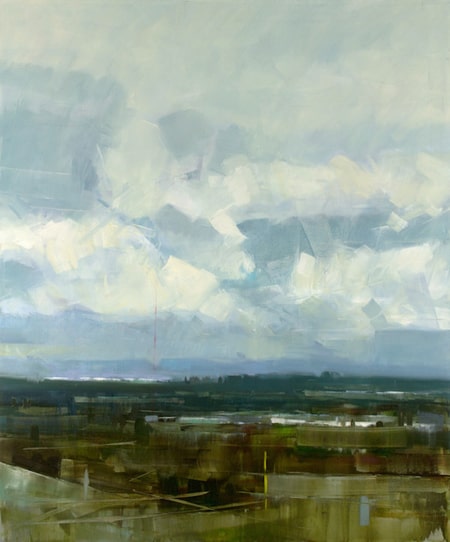 From Where I Stand  2017
Oil on canvas  48″ x 40″
$5,000.00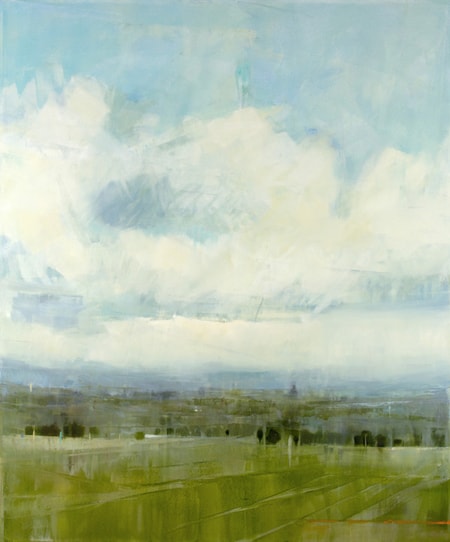 Distant  2017
Oil on canvas  48″ x 40″
$5,000.00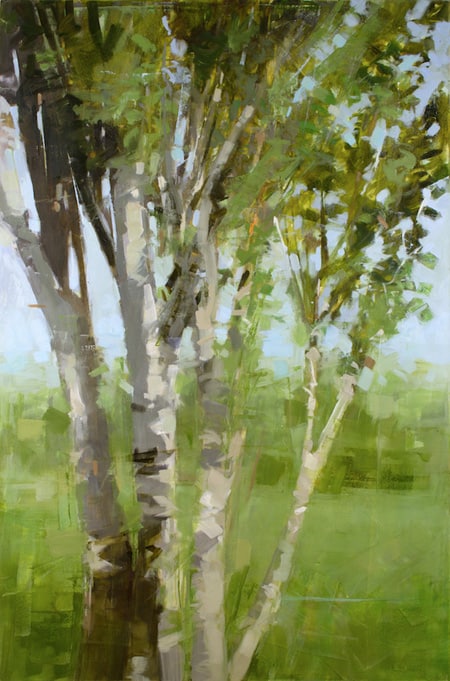 Shimmer  2017
Oil on canvas  72″ x 48″
$7,400.00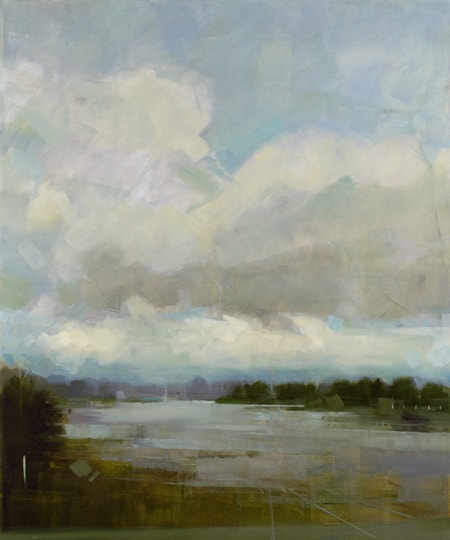 Ancient  2017
Oil on canvas  48″ x 40″
$5,000.00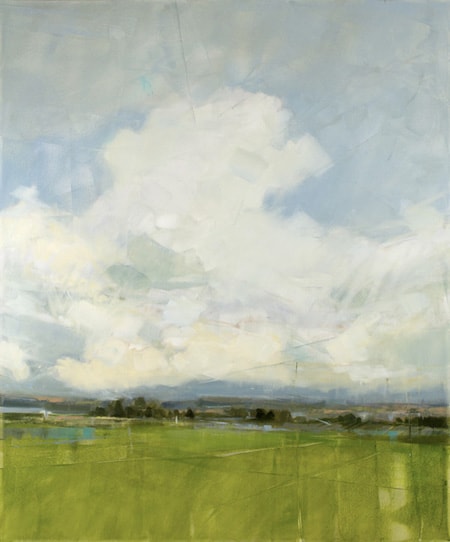 Sitting Pretty  2017
Oil on canvas  48″ x 40″
$5,000.00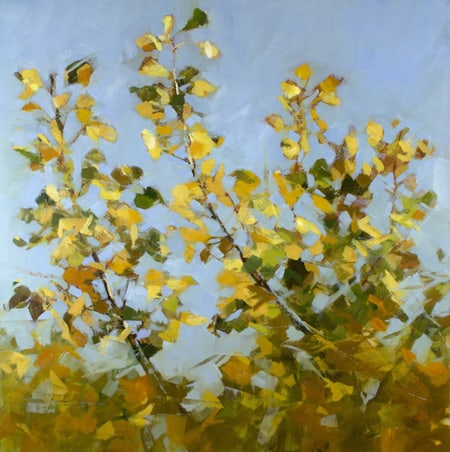 Flutter  2017
Oil on canvas  48″ x 48″
$5,700.00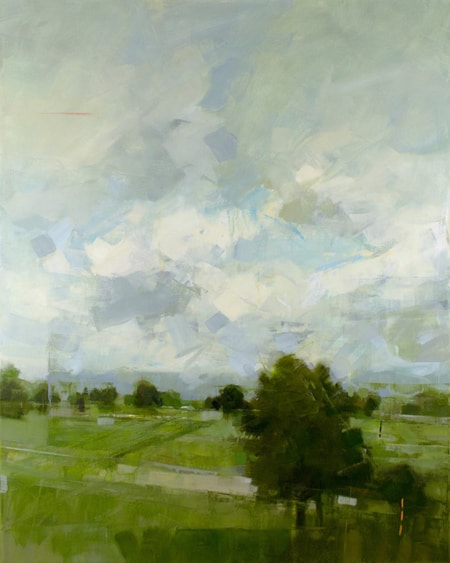 Dance  2017
Oil on canvas  60″ x 48″
$6,500.00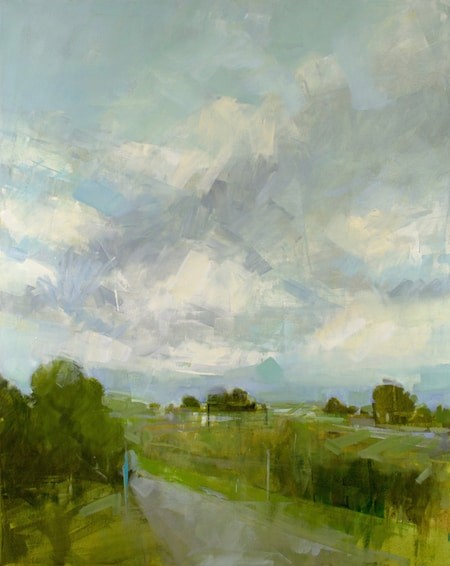 Escape  2017
Oil on canvas  60″ x 48″
$6,500.00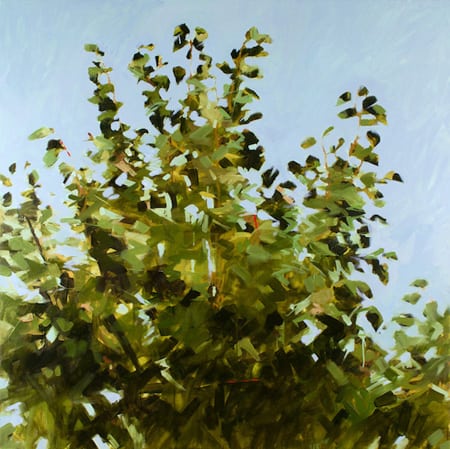 Sway  2017
Oil on canvas  48″ x 48″
$5,700.00
This artist's work is represented in