Vanessa Lam investigates the dynamics of form, space and the unconscious through collage and mixed media painting. She refers to Abstract Expressionism in her work through gesture and automatic painting. Her action-oriented process involves a balance between chance and control. Although her mark making may appear random, Vanessa loosely directs paint through the immediacy of her brushwork and use of non-traditional painting tools. This spontaneity translates into her collage process. It engages her to instinctively respond to materials for shape, texture, line and colour. At the same time, the element of juxtaposition in collage allows Vanessa to create contrast through the placement of paint and the variance of her mark making. It is the fluid movement between chance and control that attracts her to examine both disciplines.
Vanessa Lam lives and works in Vancouver, British Columbia as a mixed media painter. She was awarded the Vancouver Regional Award and Grand Prize Award for the 2017 Bombay Sapphire Artisan Series. Her work was also selected to be in recent issues of Create Magazine and Uppercase Magazine, and she has exhibited and sold her work at various community venues and public galleries in the Lower Mainland. Vanessa recently completed a one month residency at Takt Kunstprojektraum Artist Residency in Berlin, Germany.
Vanessa Lam's latest body of work A Handmade Night, takes its inspiration from author Rebecca Solnit's characteristic method of layered storytelling—specifically Solnit's The Faraway Nearby, which weaves together an eloquent and elegant story about stories—in order to develop her own complex, intertwined visual narratives.
Solnit states, "To tell a story is always to translate the raw material into a specific shape, to select out of the boundless potential facts those that seem salient."
Lam's paintings, each of which takes its title from a line in Solnit's book, likewise translate the material of her everyday observations of texture, line, shape, and the emotions they evoke into colour, form, and movement. As Solnit also remarks, "Creation is always in the dark because you can only do the work of making by not quite knowing what you're doing, by walking into darkness, not staying in the light. Ideas emerge from the edges and shadows to arrive in the light, and though that's where they may be seen by others, that's not where they're born." Solnit is Lam's guide within the darkness before she returns to the light.
This latest series is also a response to Lam's interest in Abstract Expressionism as well as the shape-making derived from her collage influences. Her gestures intentionally contrast hard-edged geometry and organic forms with paint splatters. Lam's intuitive process lends itself to spontaneity and the unknown. The title of the exhibition, "A Handmade Night," references this process of embracing the unknown and is a follow-up to her previous body of work "There is Another Sky".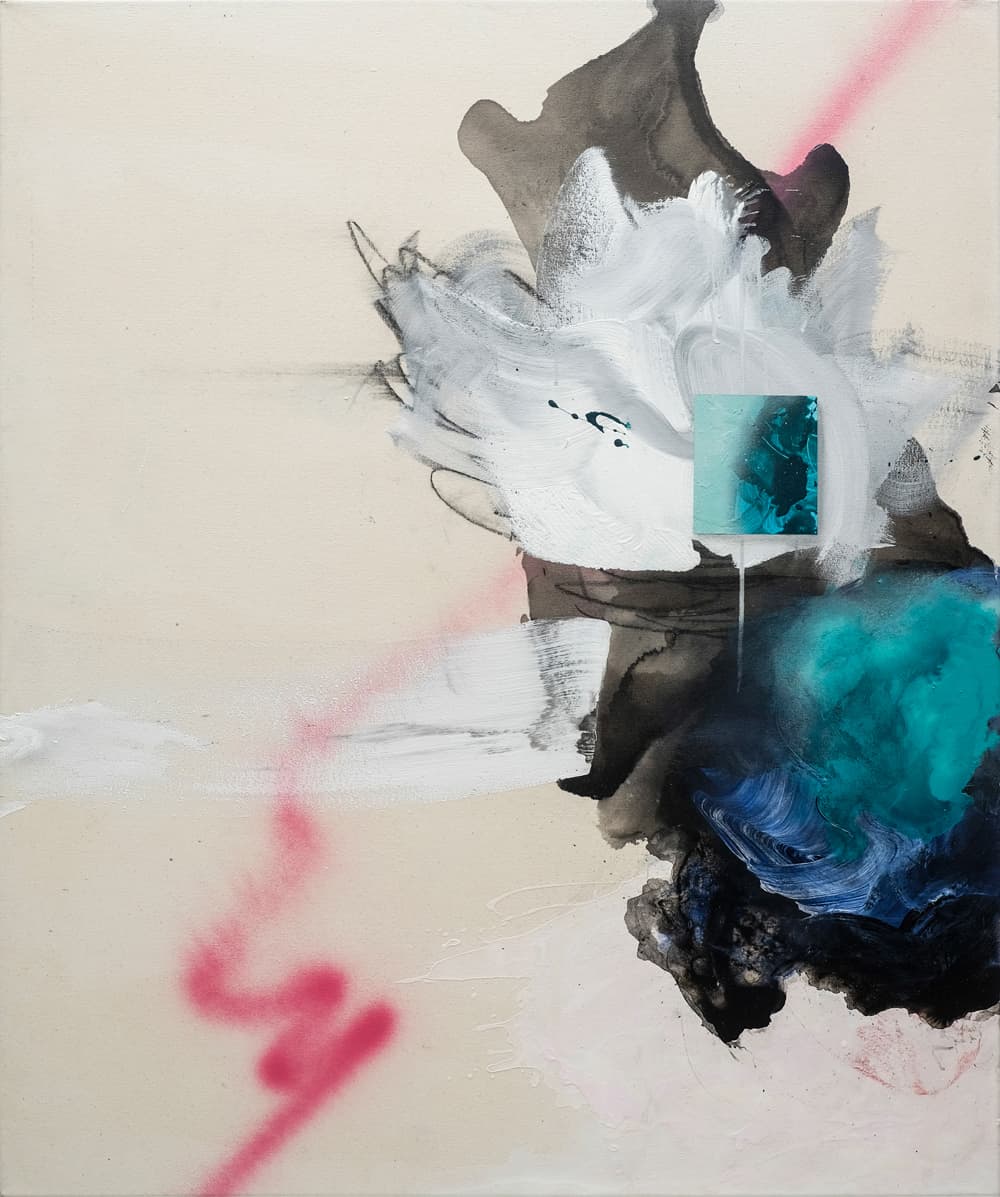 Silence Around All Sounds  2019
Mixed media on canvas  48″ x 40″
$4,200.00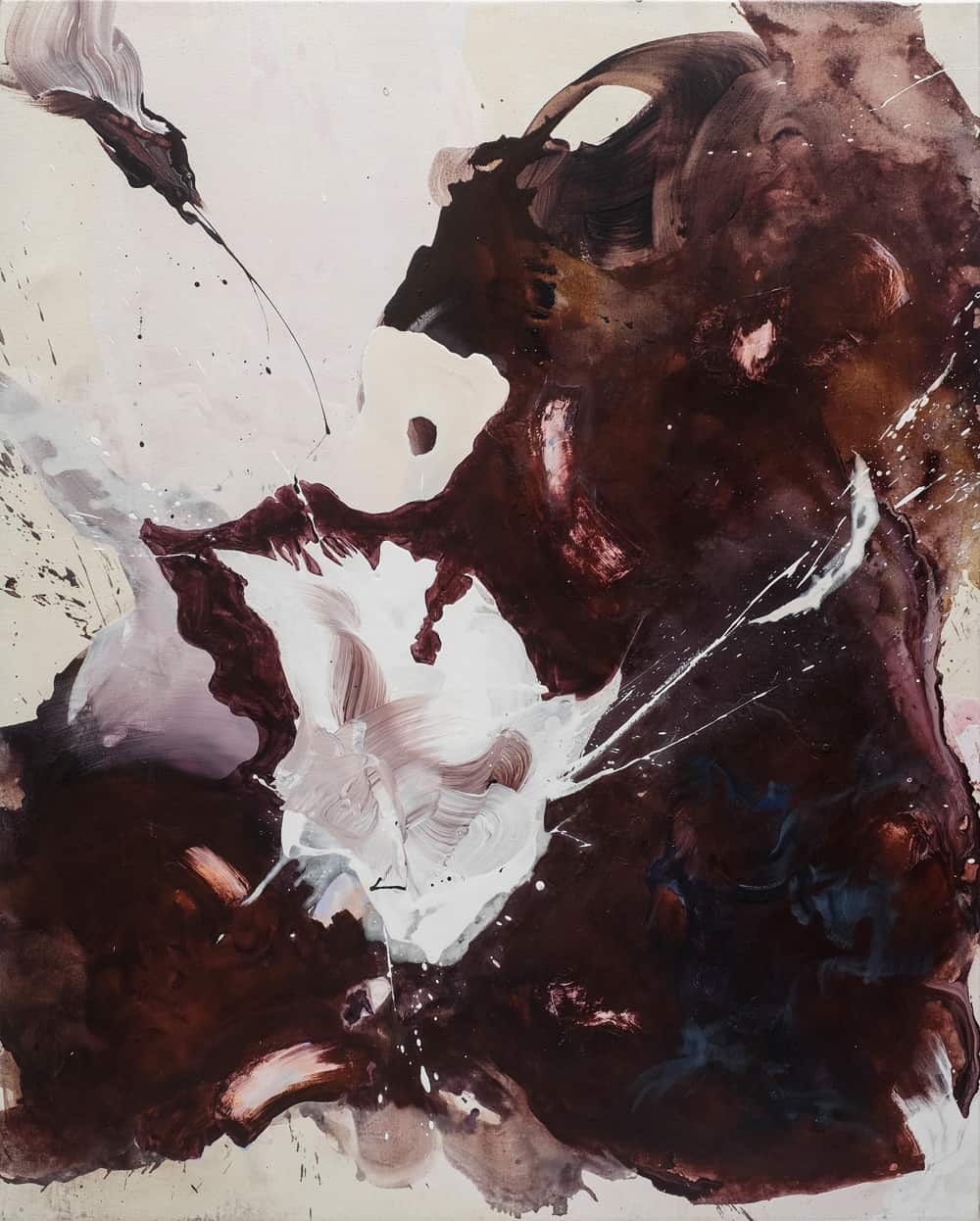 Lovers that Belong to the Night  2019
Mixed media on canvas  60″ x 48″
$5,500.00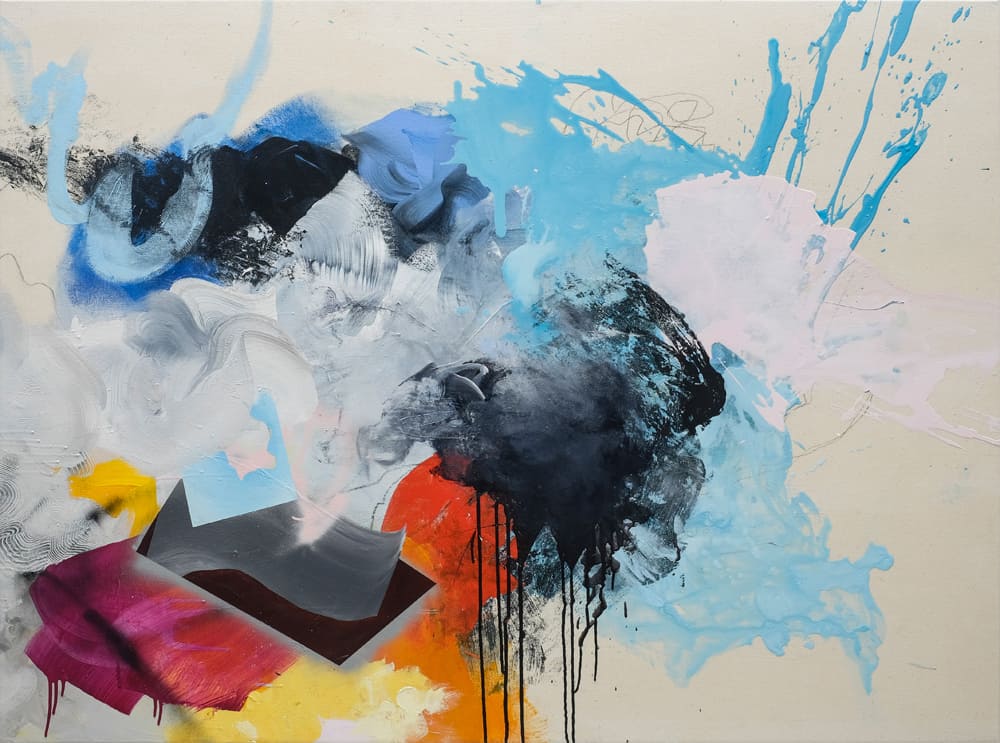 Vale of Soul-Making  2019
Mixed media on canvas  48″ x 64.5″
$6,200.00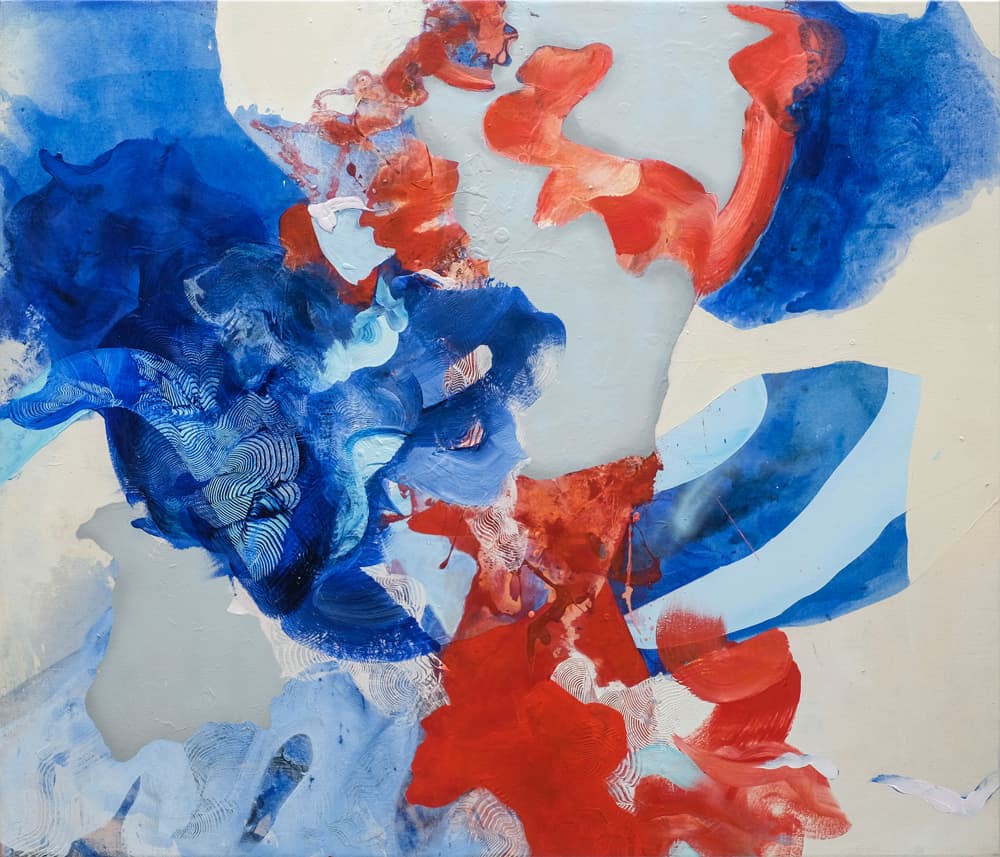 Unfolded Within Your Imagination  2019
Mixed media on canvas  48″ x 56″
$5,200.00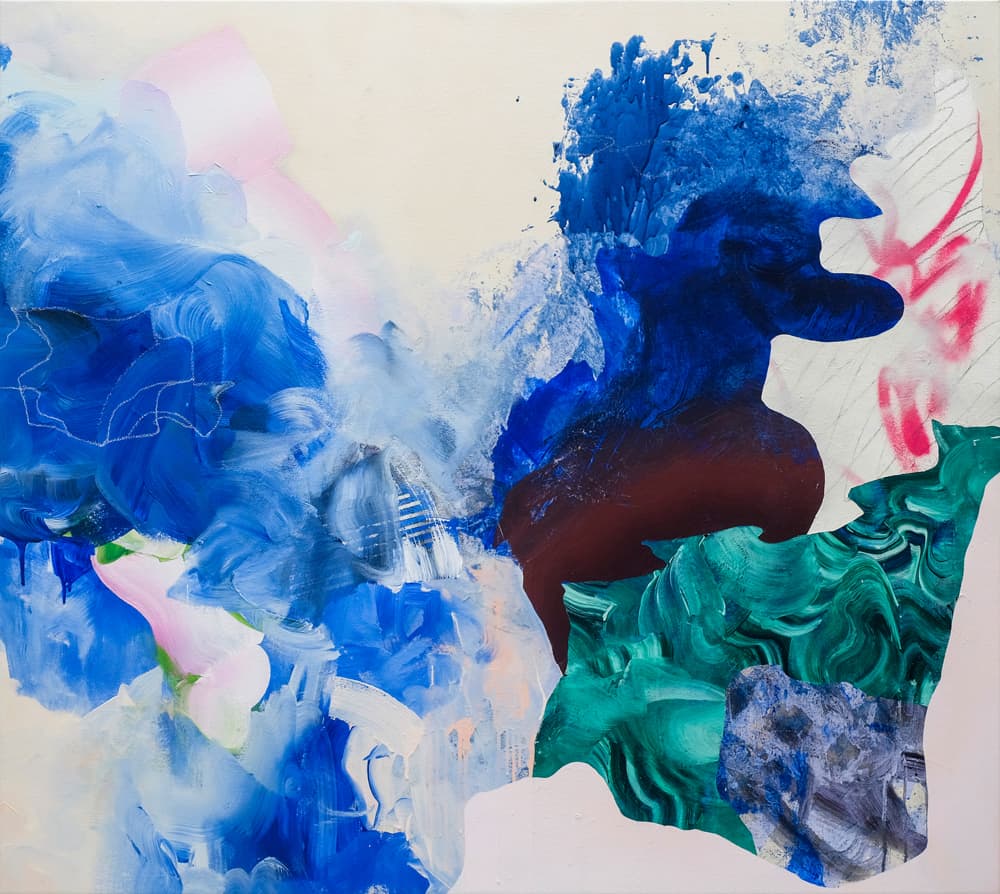 House of Exhalations  2019
Mixed media on canvas  52.5″ x 58.5″
$6,000.00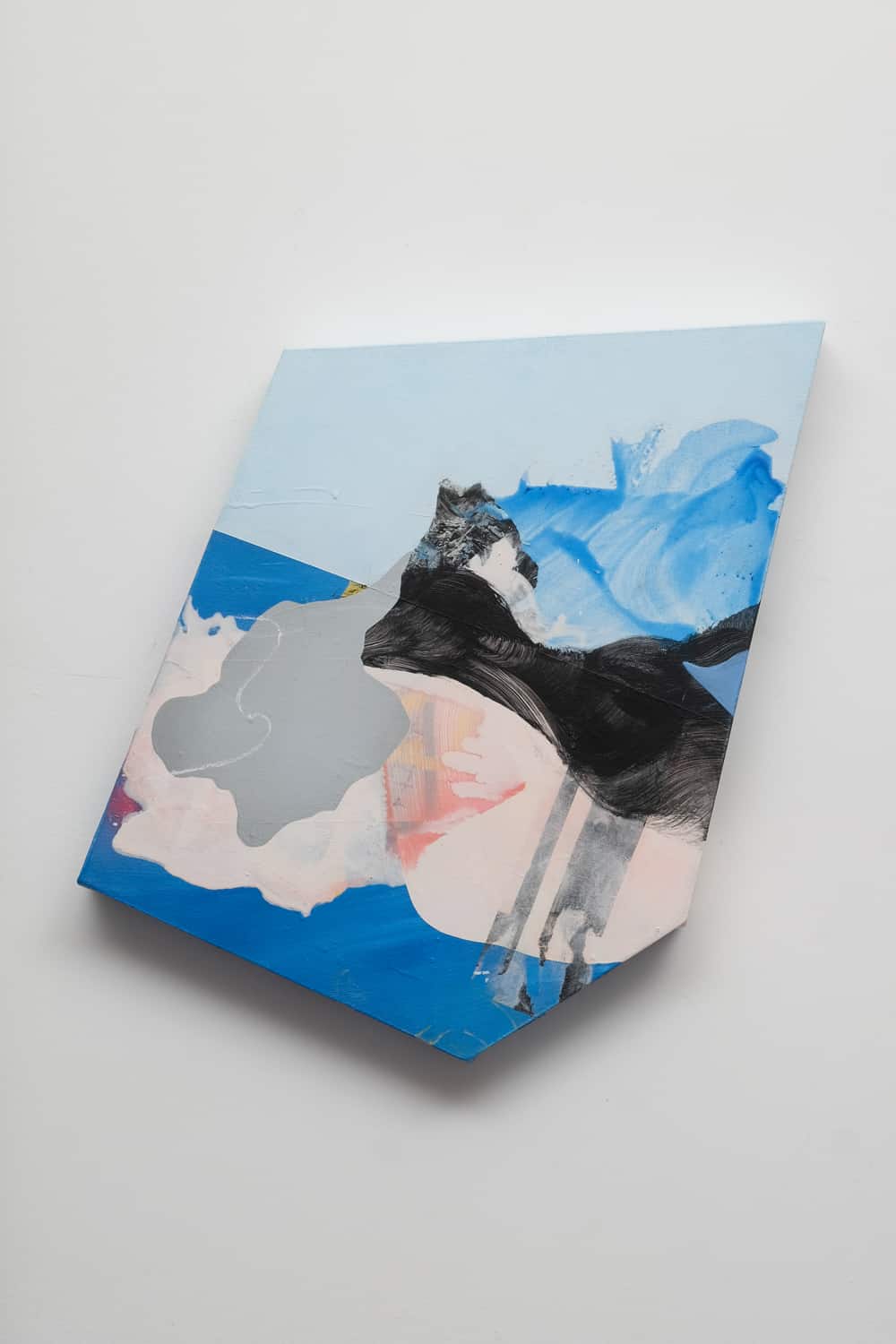 Inside Each Other's Thoughts  2019
Mixed media on canvas on panel  22″ x 18″
$1,200.00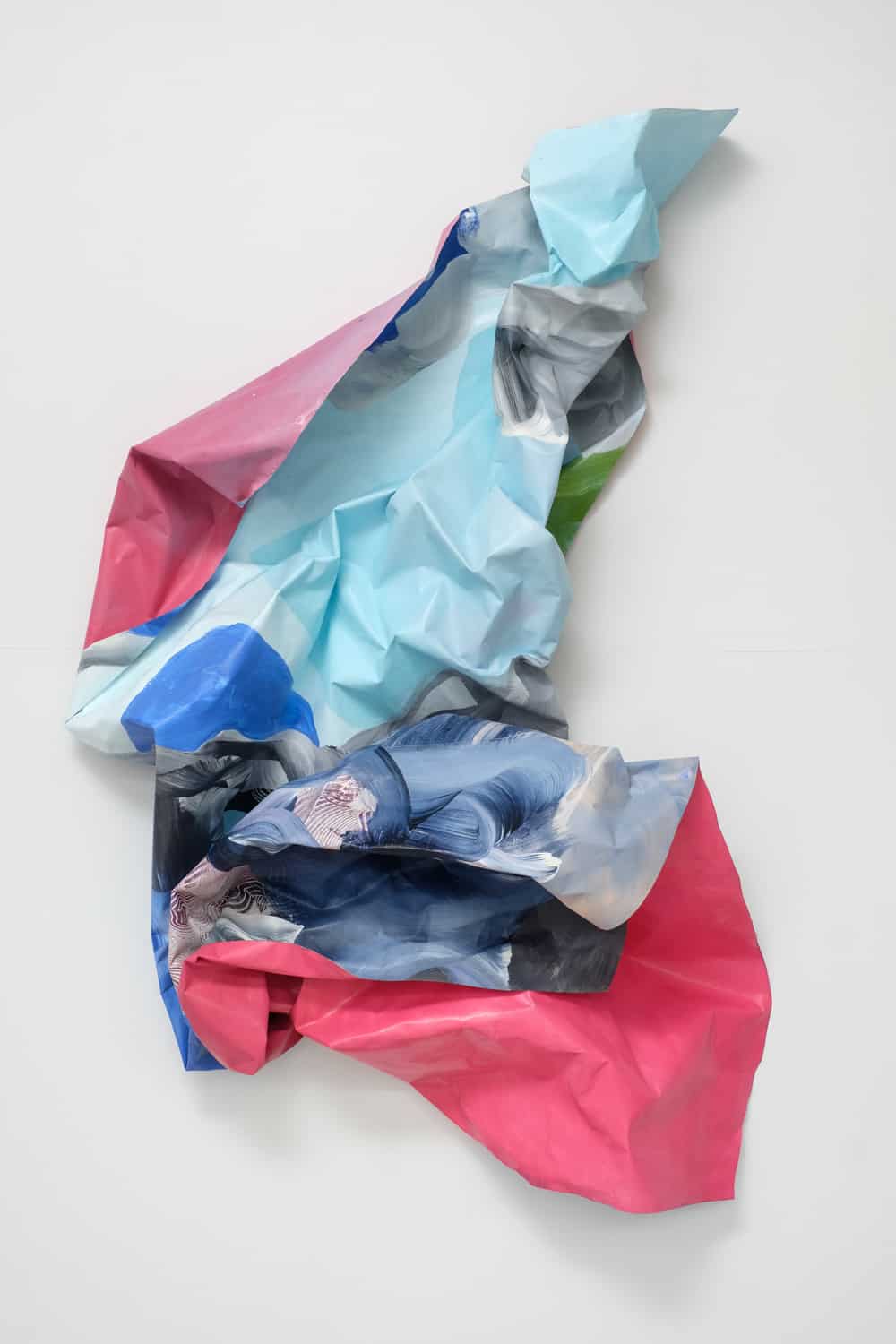 Of Beyond and of After  2019
Mixed media on Tyvek  approx 51″ x 27″ x 11″
$4,200.00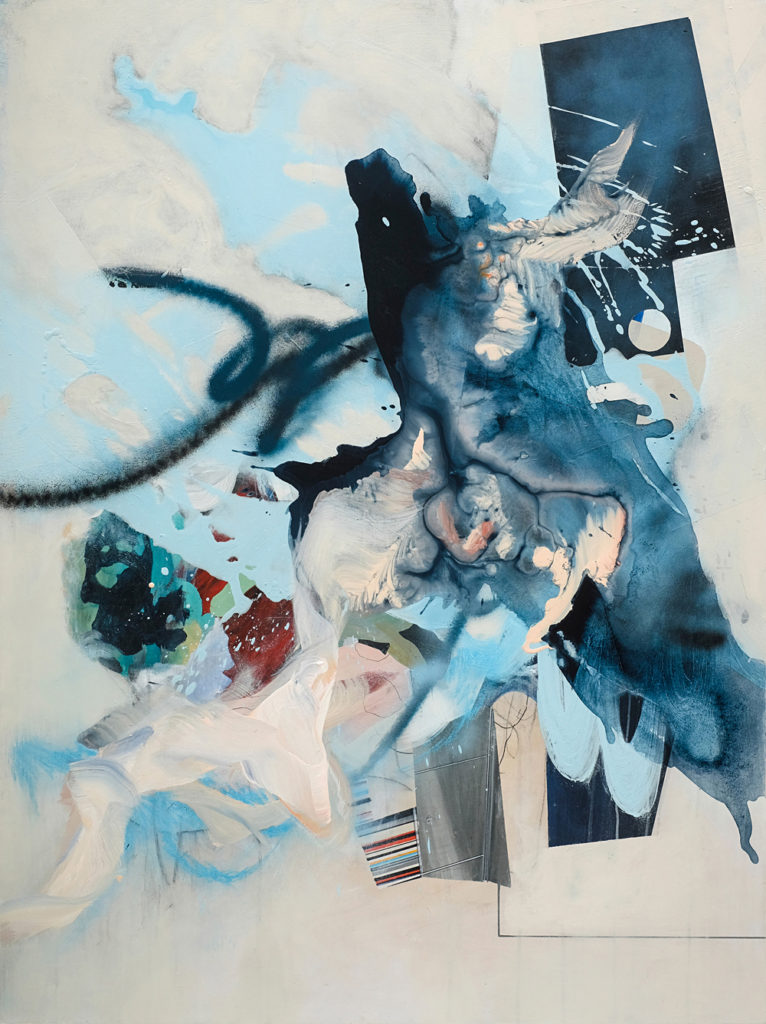 She Dreams She's Awake  2019
Mixed Media on panel  48″ x 36″
$3,500.00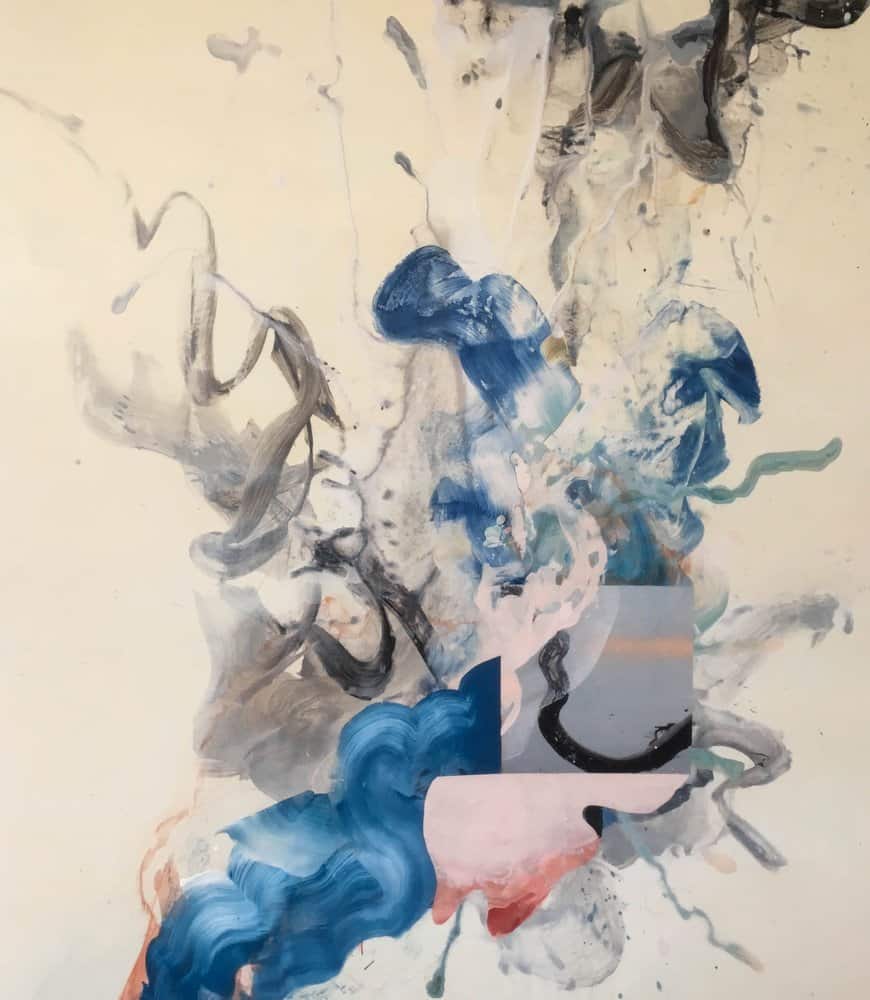 The Word Will Get Out  2018
Mixed media on canvas  66.5″ x 57″
$6,400.00
This artist's work is represented at Ian Tan Vancouver Contemporary Art Gallery