Marcus Bowcott lives in North Vancouver, BC. His work is inspired by the friends and family who are closest to him and by the landscapes of the West Coast and Canadian Arctic, places in which he has lived and worked. His practice often raises questions about the natural environment in relation to human activity and culture.
He studied Drawing, Painting, and Media at the Ontario College of Art in the late 1970's. He later enrolled at the Royal College of Art, graduating with a MA from the RCA School of Painting in 1984. At the time he was primarily concerned with formal aspects of figuration and landscape painting. Over the years the subjects of his paintings have shifted from representations of water surfaces and swimmers to paintings of industry, mechanized recreation and the effects of industry on surrounding landscapes.
Marcus taught Drawing, Painting, and Colour in Vancouver area Colleges and Universities over a period of 35 years. He encouraged students to question historical and contemporary methods of representation in relation to personal thoughts and feelings. He also encouraged students to consider how our senses relating to balance, proprioception, and vision underpin widely accepted conventions and concepts of layout, design, composition, and colour.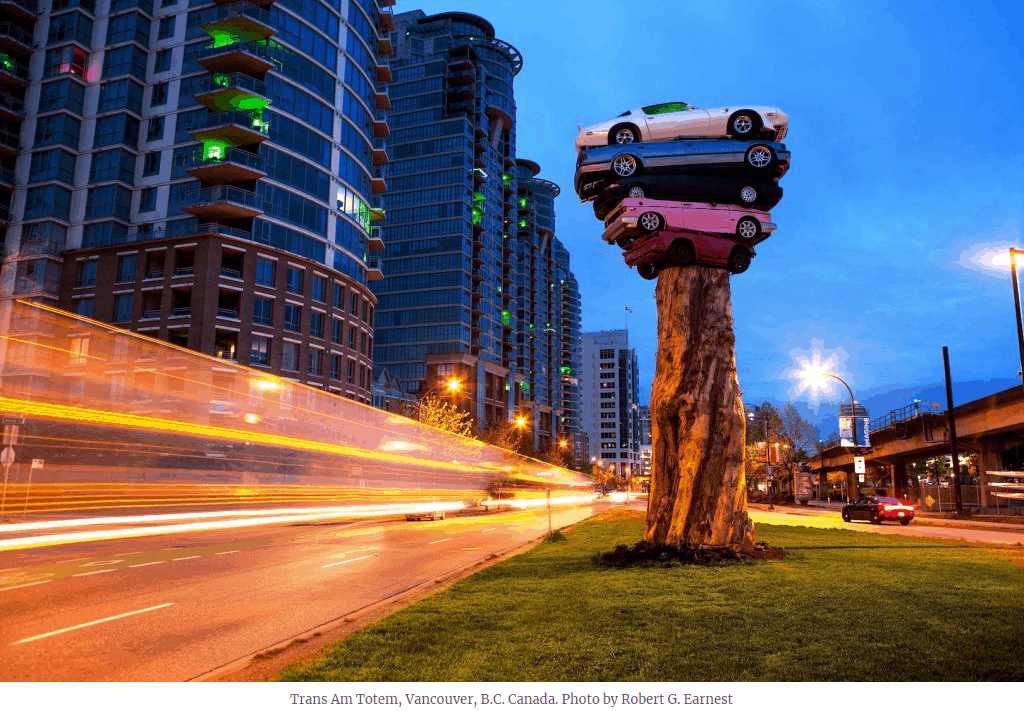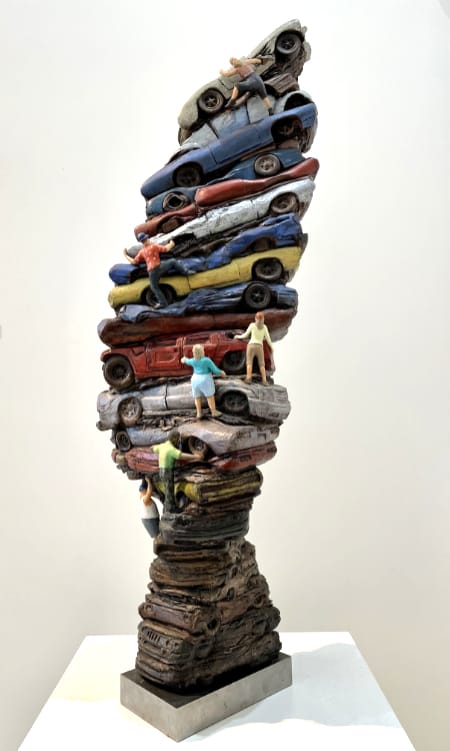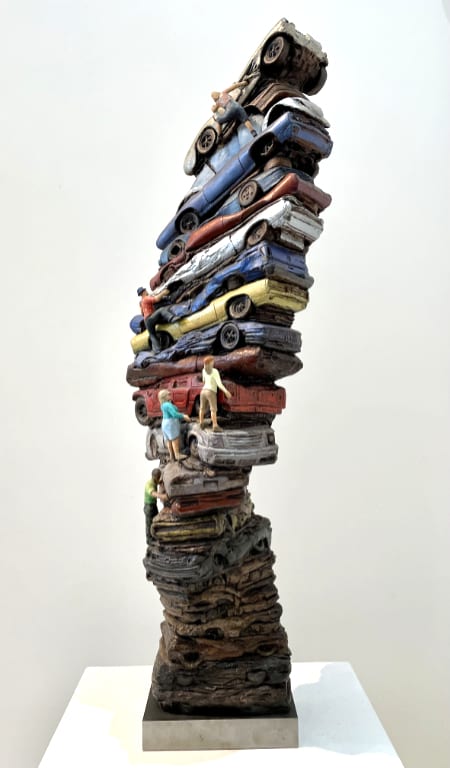 Sessionals and Freelancers practicing Climbing Skills during a Team Building Workshop  2023
Acrylic polymer  37″H
Ed. 1/3
$20,000.00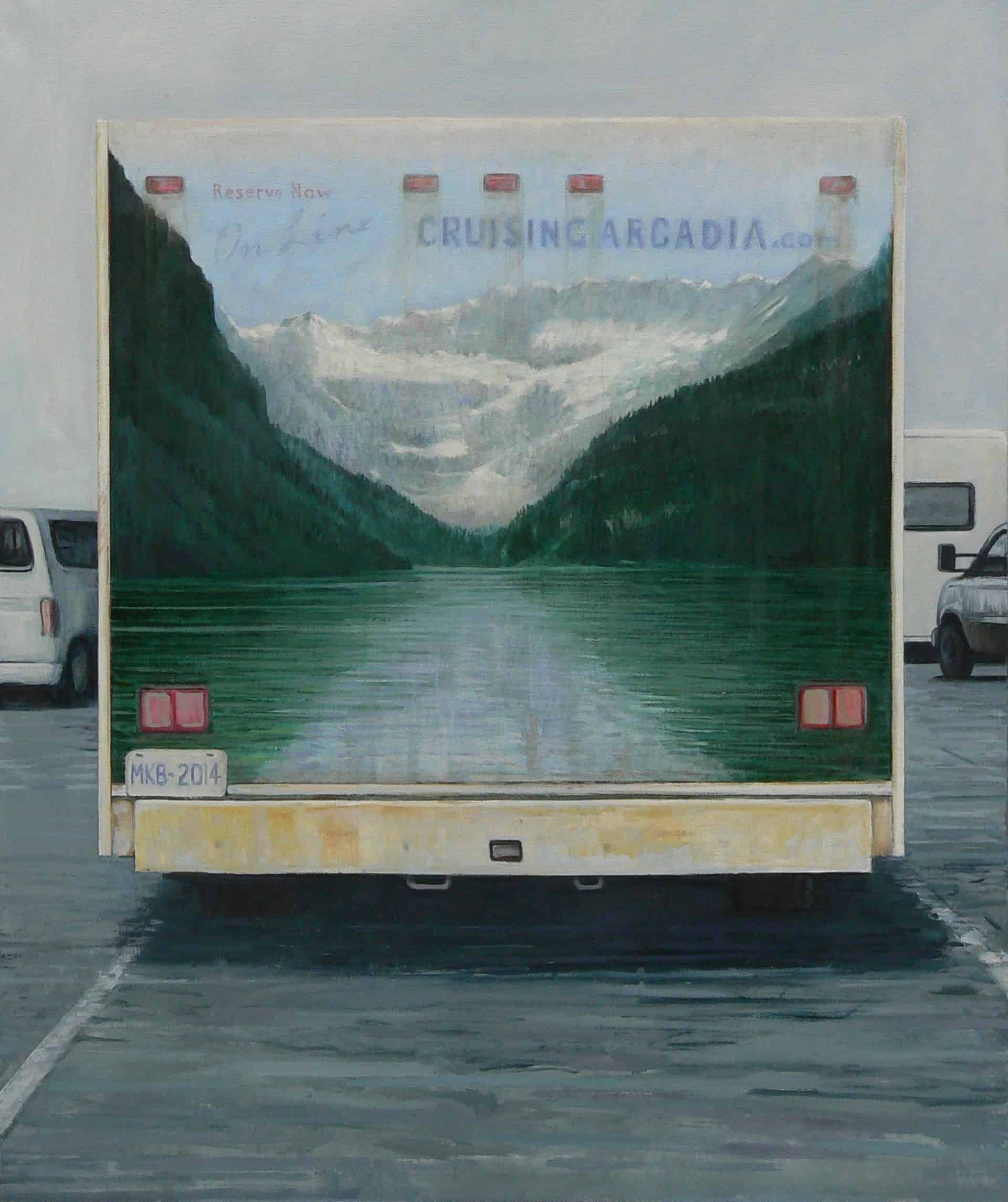 Cruising Arcadia  2023
Oil on canvas  48″ x 39″
$9,200.00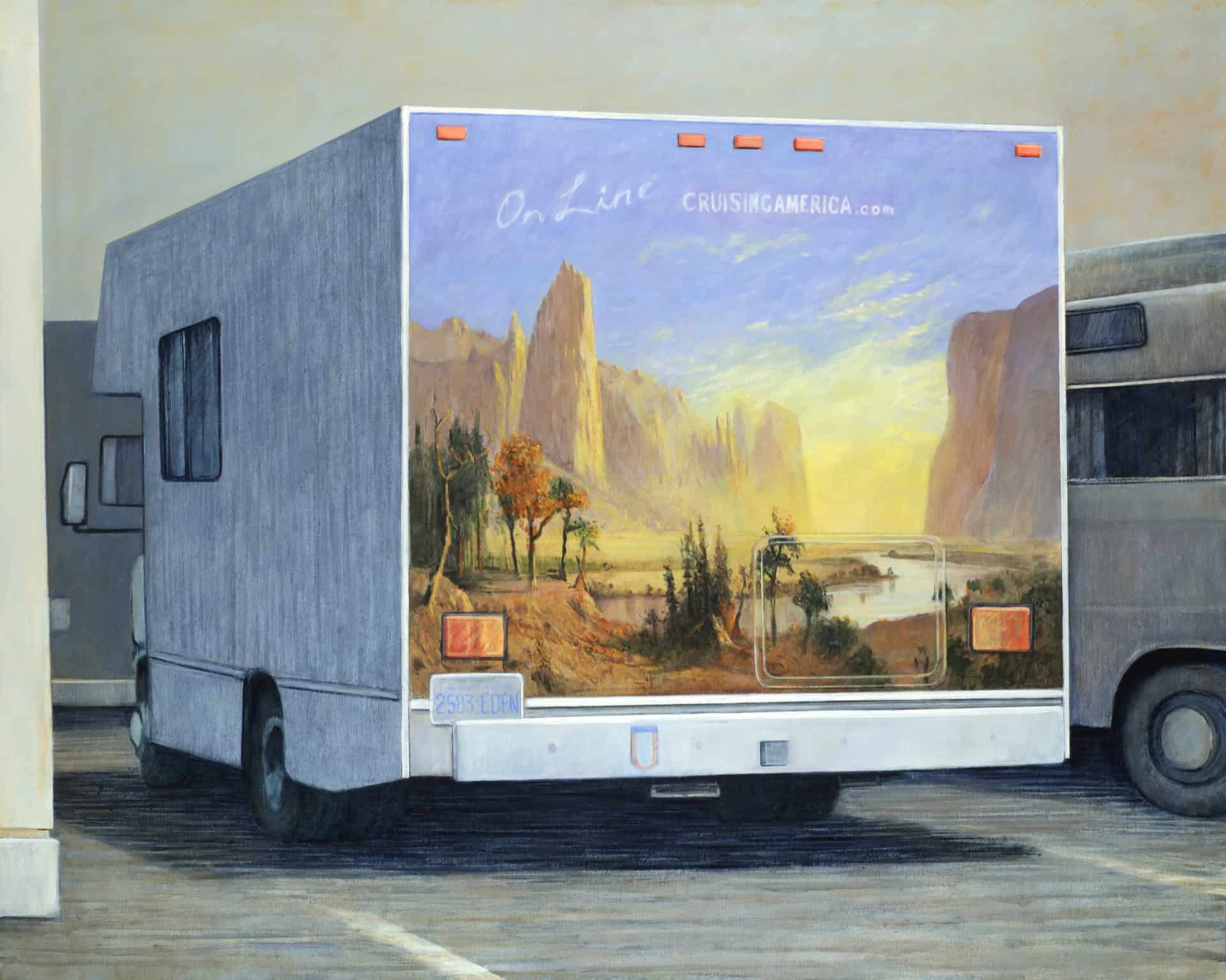 Blue Eden
Oil on canvas  48″ x 60″
$12,500.00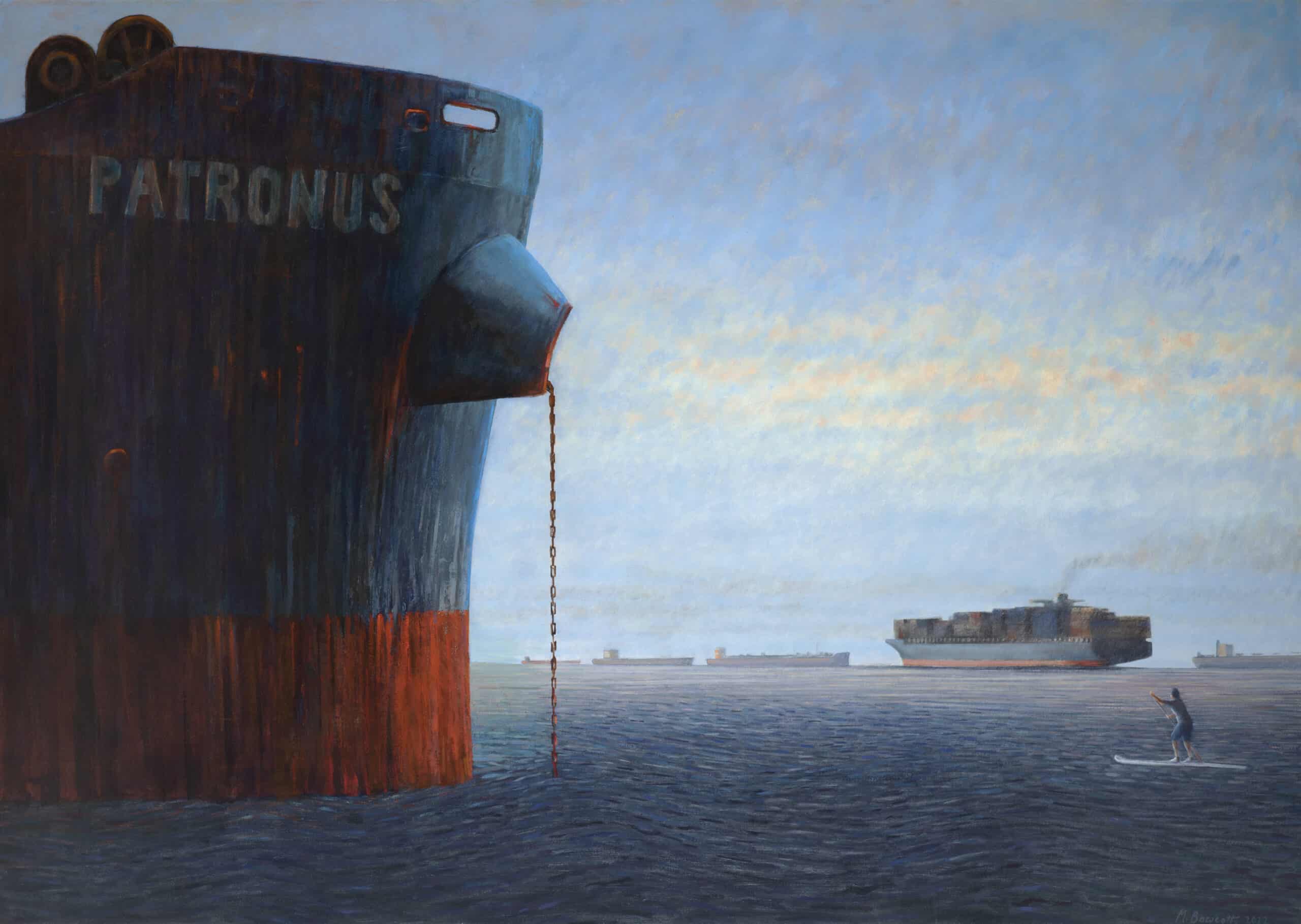 Patronus and the Nature Lover
Oil on canvas  49″ x 70″
$14,000.00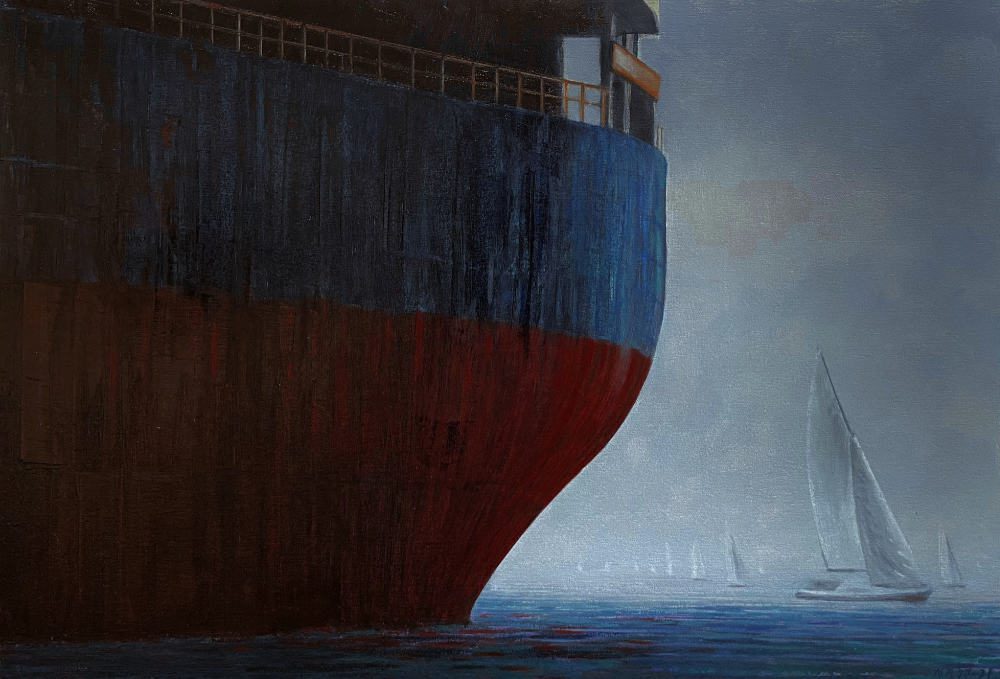 Winter Drift  2021
Oil on canvas  24″ x 36″
$5,500.00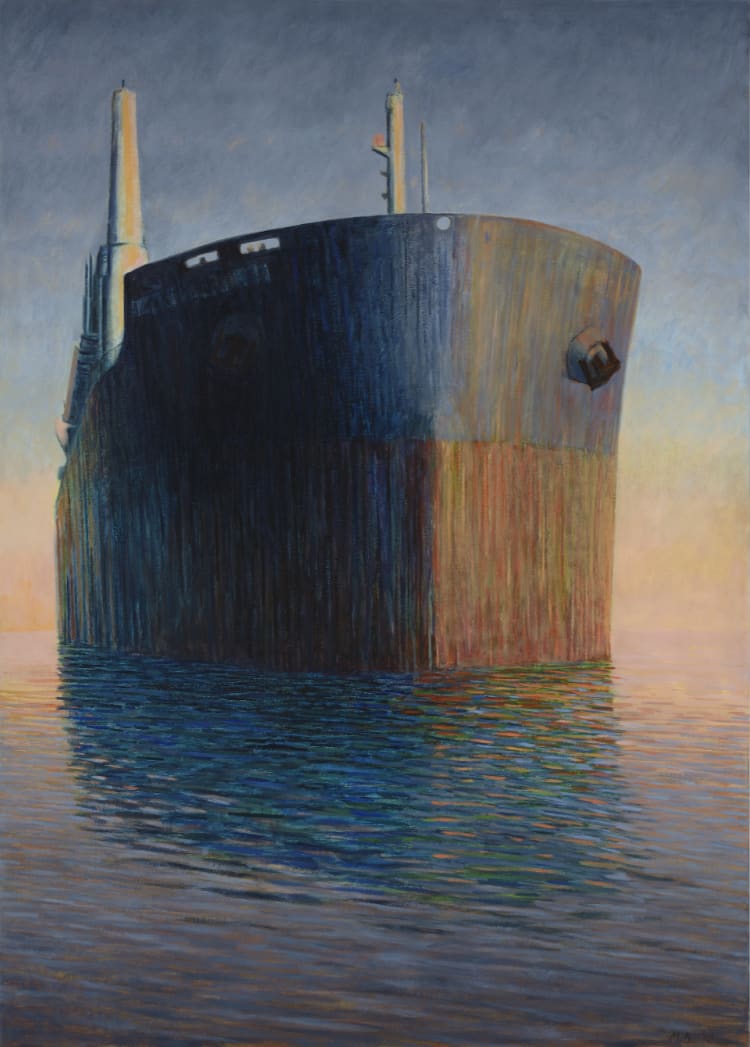 Black Sea 2017
Oil on canvas  72″ x 48″
$14,000.00

English Bay Crude  2020
Oil on canvas  24″ x 72″
$8,700.00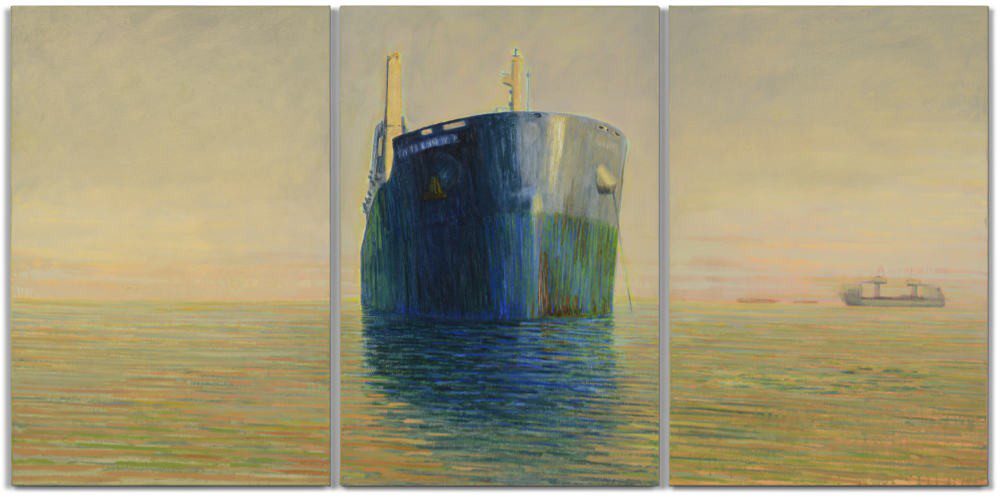 Low Tide  2020
Oil on canvas  36″ x 72″ triptych
$12,000.00
RG&B Anchorage  2017
Oil on canvas  30″ x 30″
$5,600.00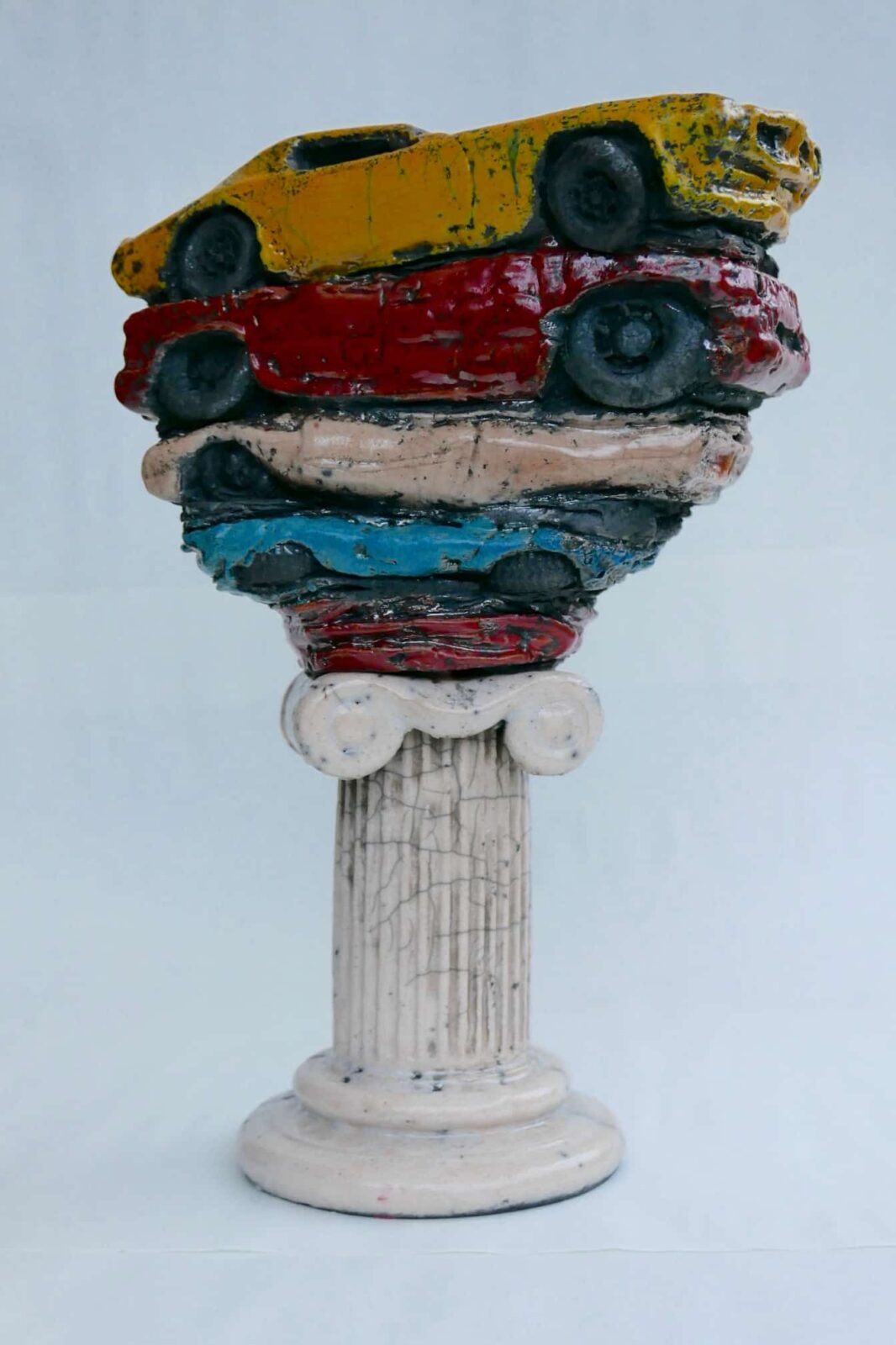 Eve's Ride 2020
Ceramics  14″ x 10″ x 6″
$4,000.00