High Fantasy
June 3 – 30, 2023
Opening Reception:
Saturday, June 3rd: 2 – 4 pm
Artist in Attendance
Tess Paul's "High Fantasy" exhibition showcases a collection of abstract landscape paintings inspired by the enchanting allure of waterfalls. Through her unique artistic style, characterized by undulating lines, vibrant colors, and mesmerizing mark making, Paul invites viewers to embark on a transformative journey where waterfalls symbolize spiritual check points on the hero's quest.
Highly influenced by sci-fi and fantasy film and art, Paul takes us into her inner psychic realm, intertwining reality with the mystical. Her paintings evoke a sense of wonder and fascination, capturing the ethereal beauty and magical essence of the natural world.
The exhibition "High Fantasy" serves as a portal to escape the mundane and embrace the fantastical. It invites viewers to suspend disbelief and embark on a journey of exploration and self-discovery. Paul's paintings capture the essence of the unknown, allowing viewers to connect with the profound joy and peace that can be found in surrendering to the surreal enormity of nature.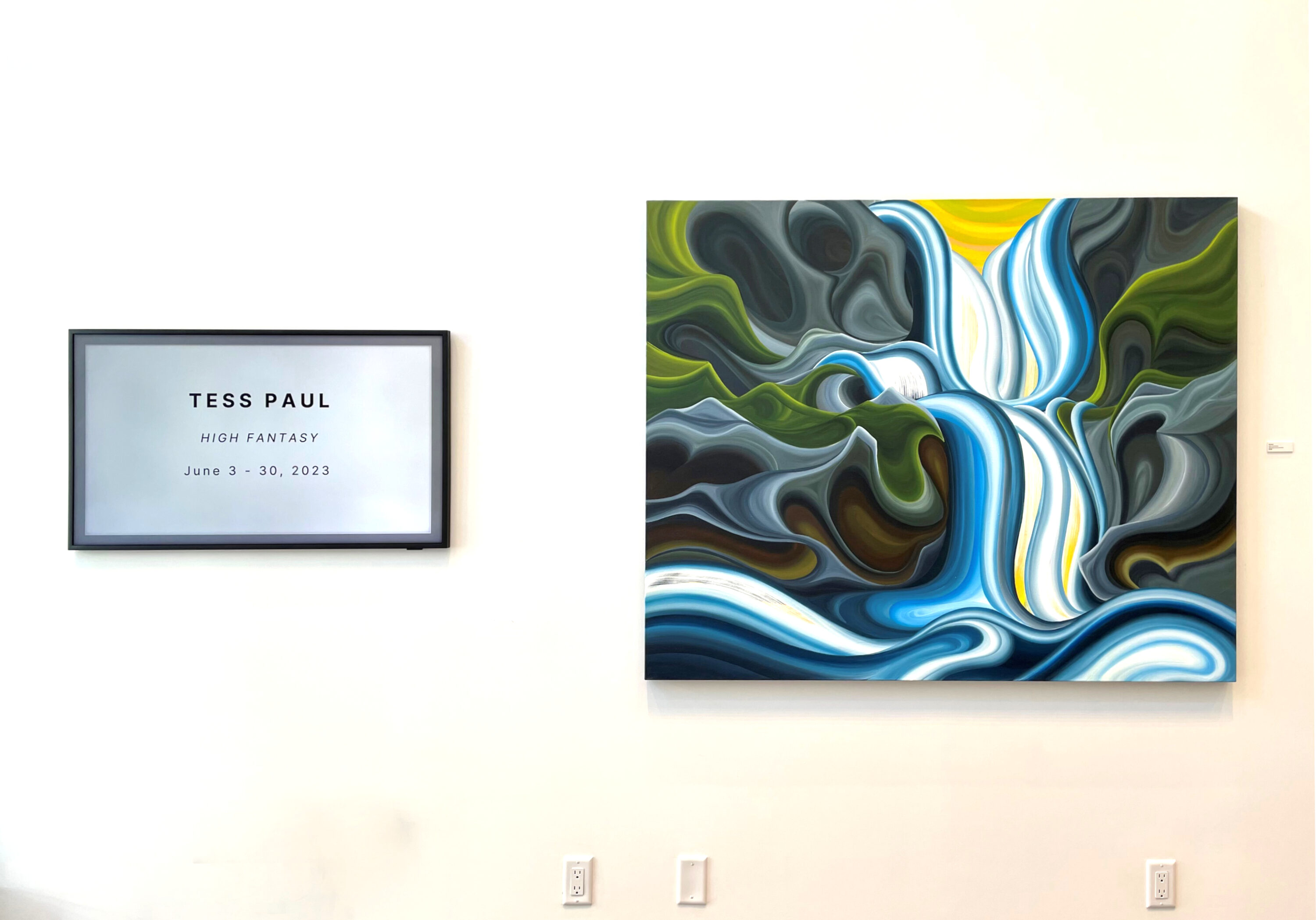 The Oracle's Gift  2023
Acrylic on canvas  48″ x 48″
Tiger's Eye  2023
Acrylic on canvas  48″ x 48″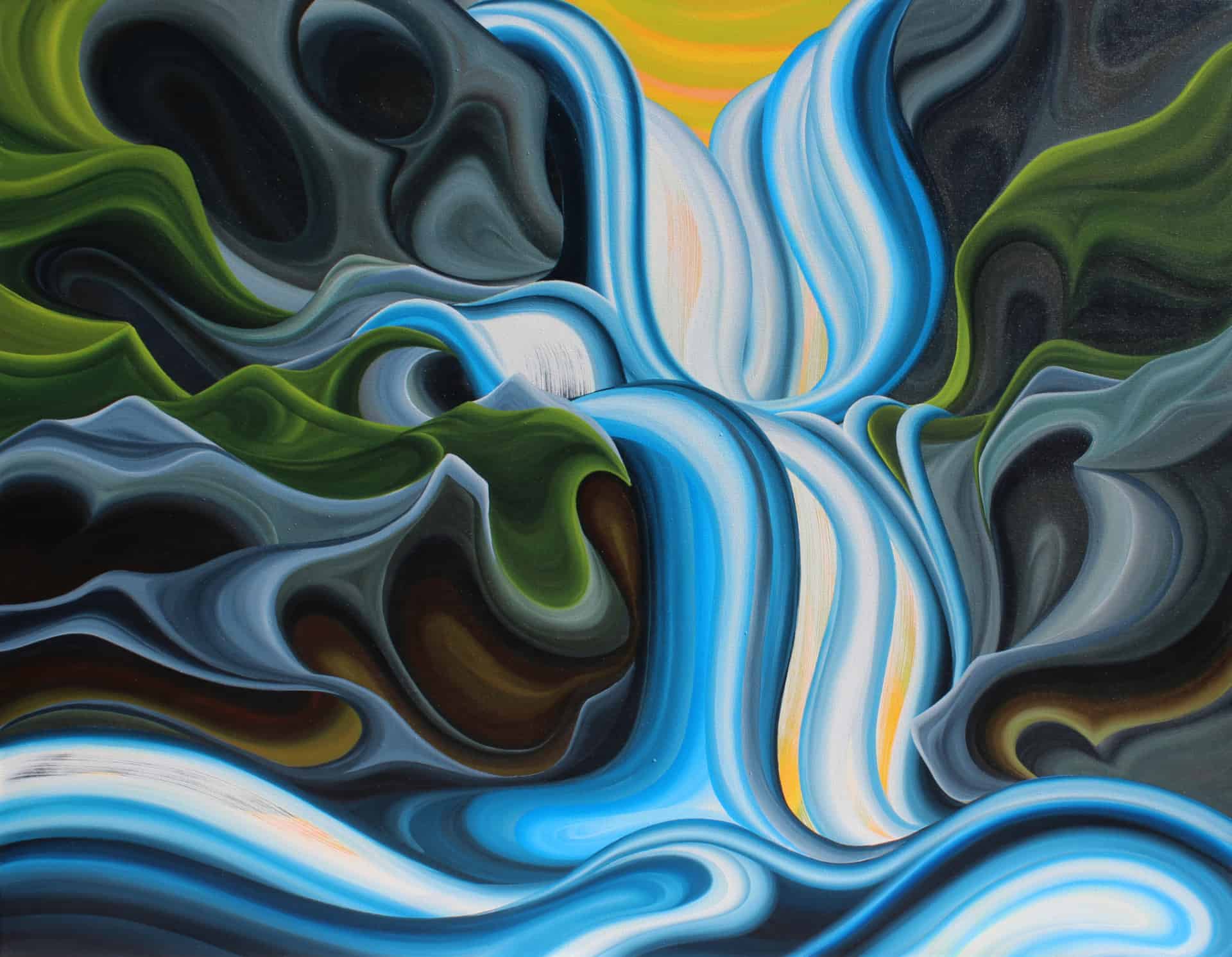 Bearer of the Heavens  2023
Acrylic on canvas  48″ x 60″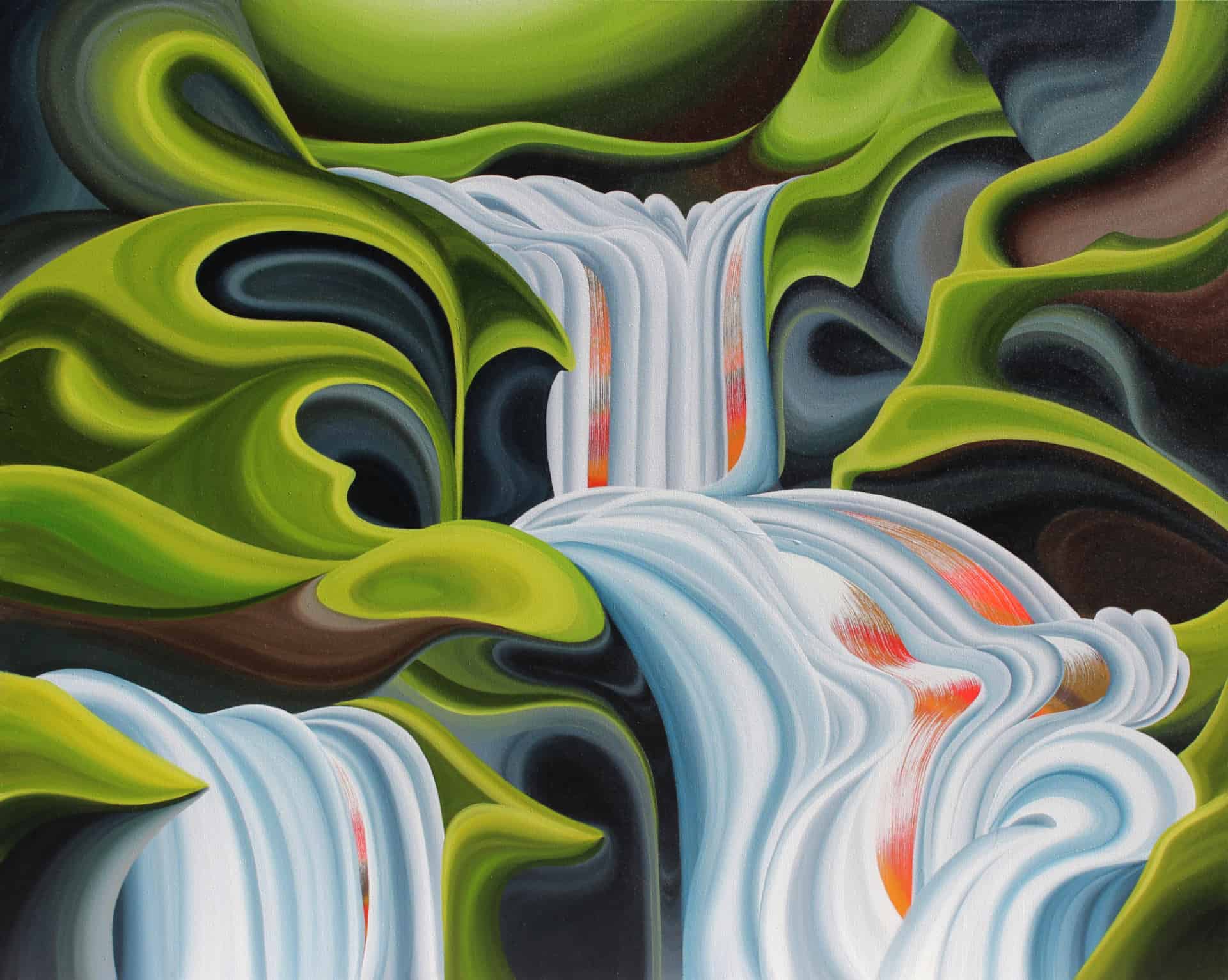 Arcane Falls  2023
Acrylic on canvas  48″ x 60″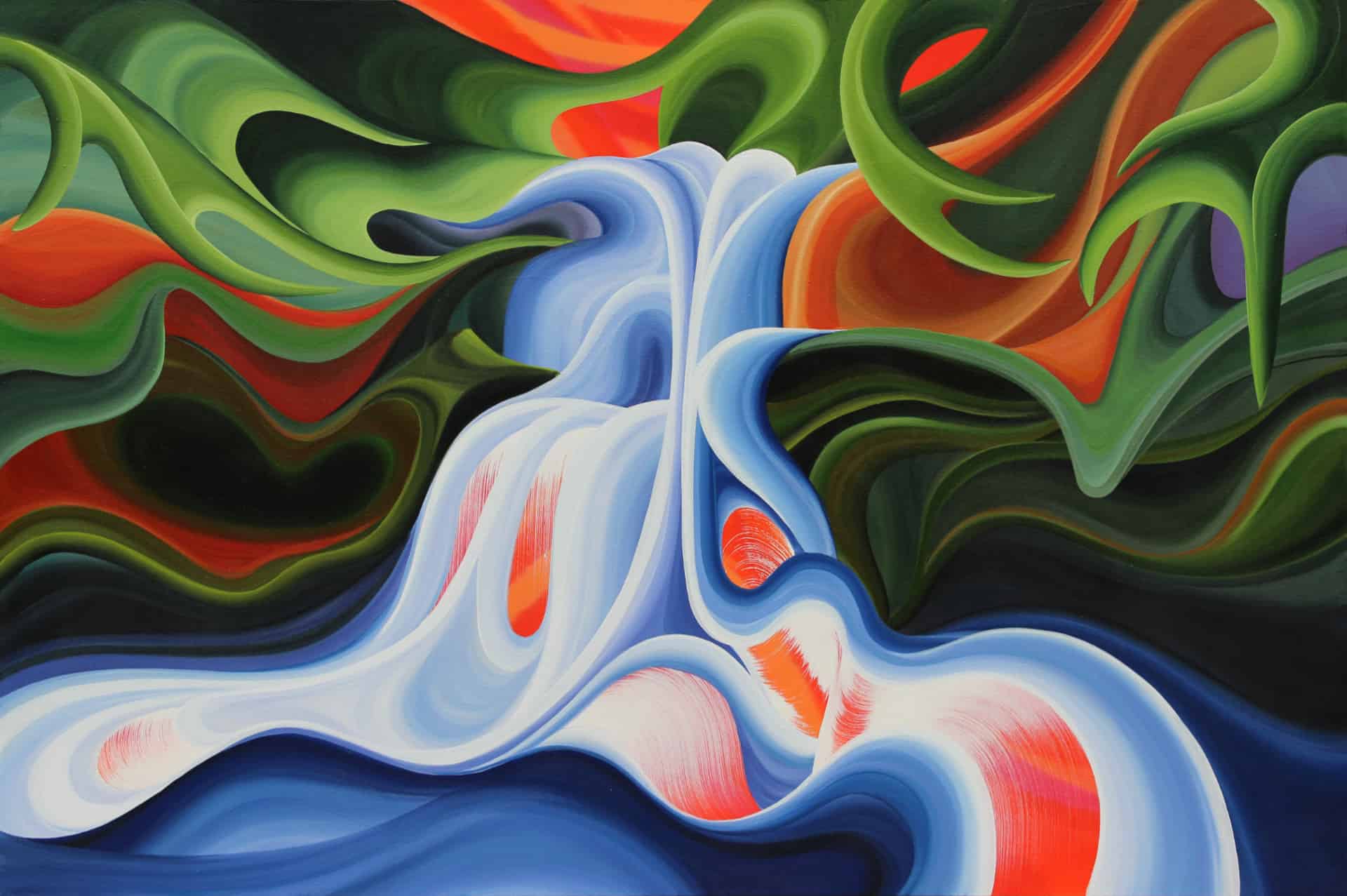 Celestia  2023
Acrylic on canvas  40″ x 60″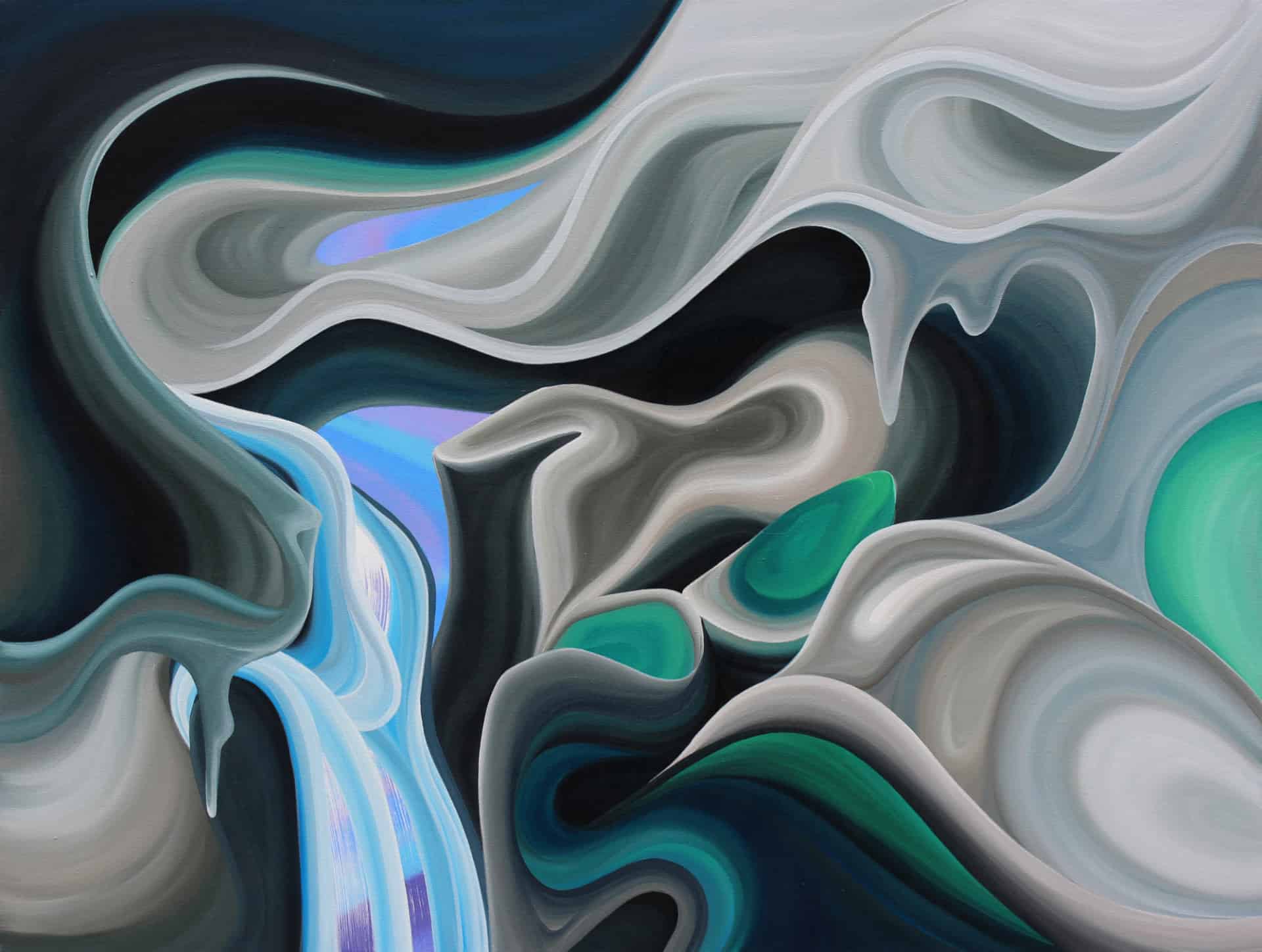 Glintstone Grotto  2023
Acrylic on canvas  36″ x 48″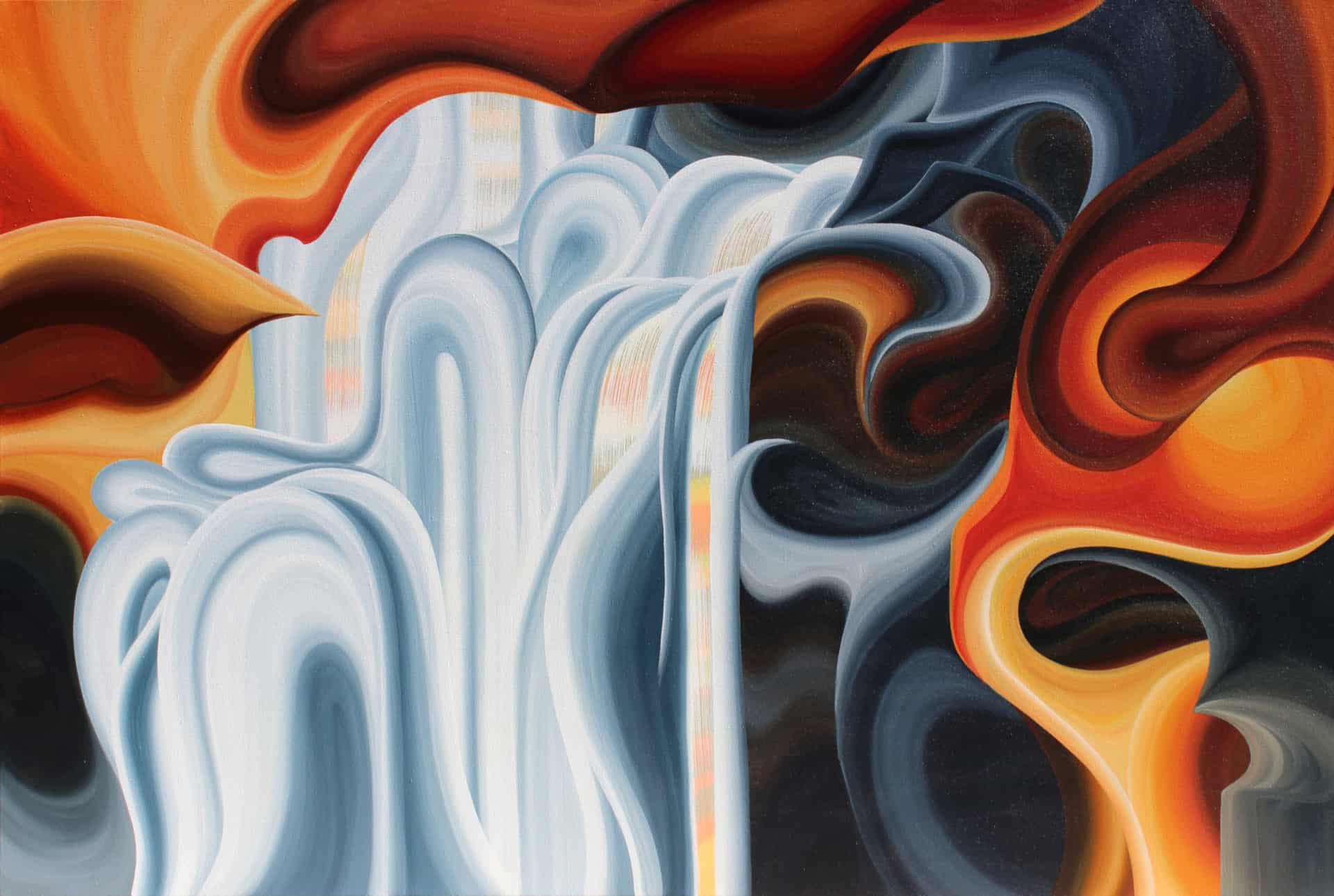 Nether Portal  2023
Acrylic on canvas  40″ x 60″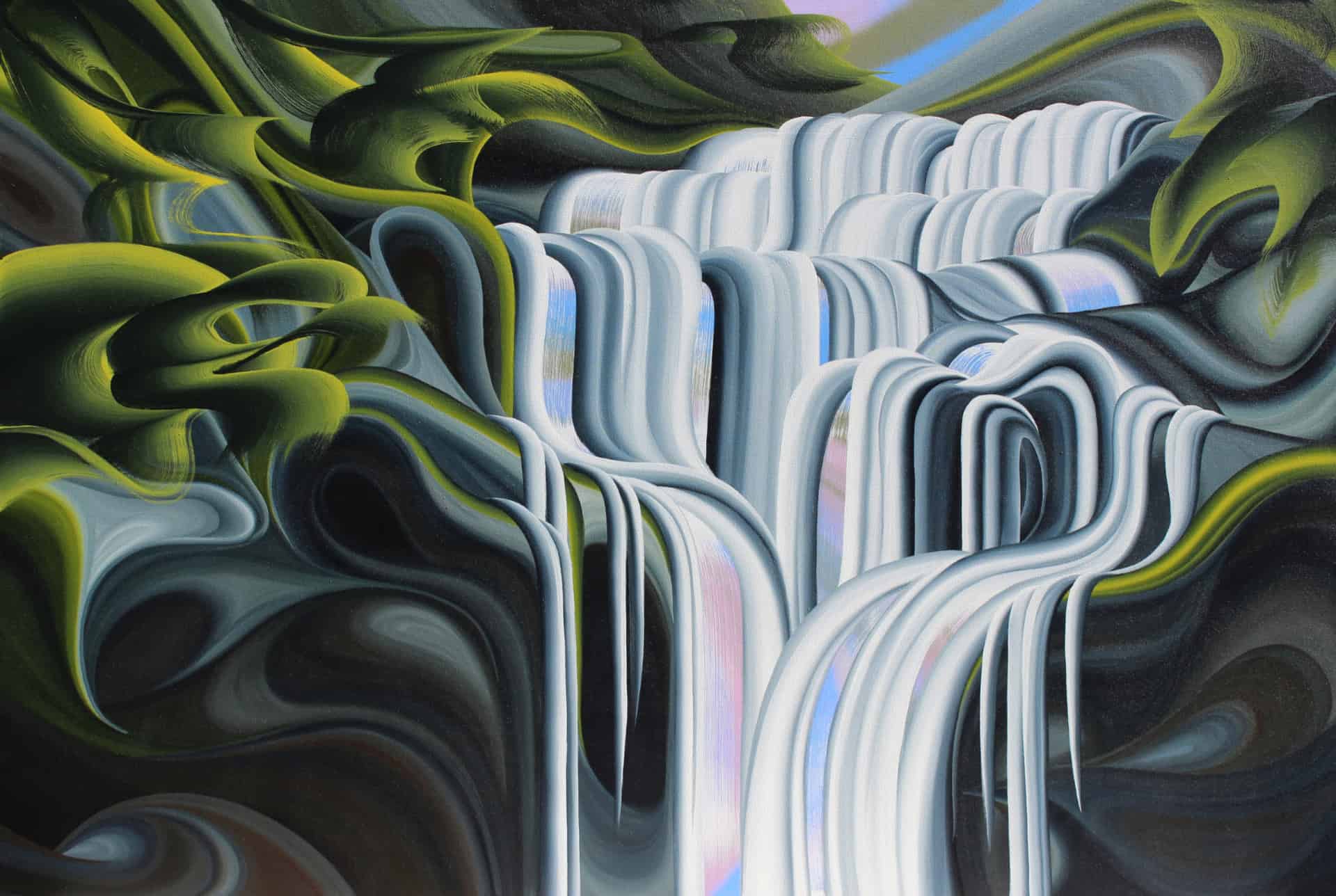 The Altar  2023
Acrylic on canvas  48″ x 72″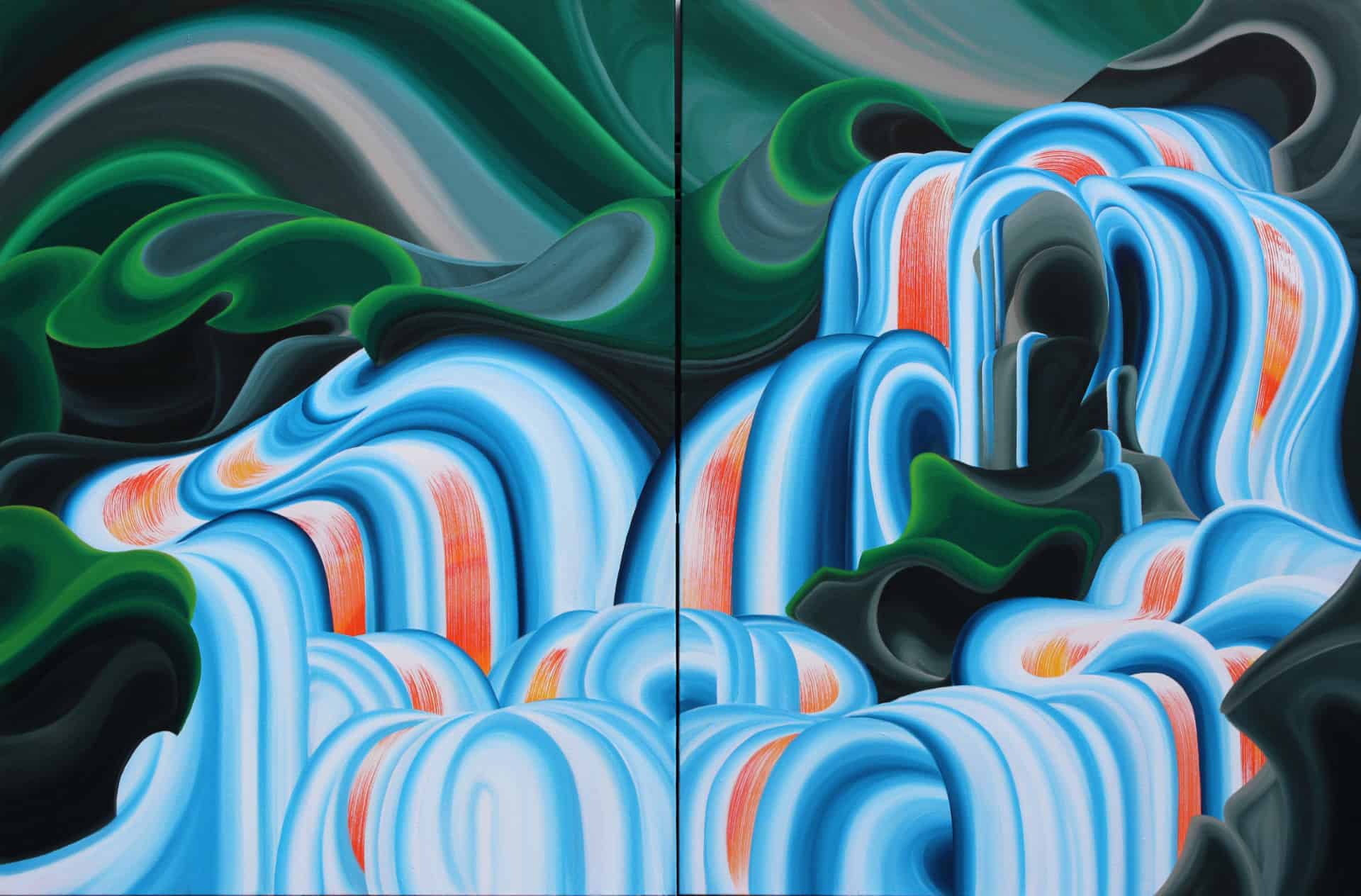 A Safe Place to Rest  2023
Acrylic on canvas  48″ x 72″ (diptych)