18 ART GALLERIES hosting one-day special events!
South Granville's 3rd Annual Art Walk celebrates Vancouver's epicenter for the visual arts with more special events and new galleries!
The South Granville ArtWalk returns June 21, 2014, for its 3rd annual run.
Today, South Granville has the highest concentration of fine art galleries in Vancouver, its legacy as gallery row is cemented as it continues to thrive a half-century since its founding. Several new galleries have moved into the area since our first ArtWalk, adding to our reputation as the only area in the city where one can tour the full breadth of artwork available in Vancouver. Our galleries offer a diverse range of art including Canadian and International conceptual, European modernism and old masters, historical and emerging Canadian art including photography as well as two galleries devoted to First Nations and Inuit work. The special events organized for this one-day-only affair draw art enthusiasts and collectors alike out to admire works by seasoned masters and to discover emerging young talents.
Vancouverites and visitors are all invited to this fabulous, creative event, where they can wander up and down South Granville Street and partake in artist talks, wine, and cheese tastings, and attend over 18 different art exhibitions. With the diverse range of galleries on the row, there is truly a medium, style, and artwork for everyone.
The Galleries on the row invite everyone to join in the walk. Stop in for an hour or spend the whole day. With no shortage of events and places to visit, we guarantee you will stay much longer than expected.
Saturday, June 21st   10 am to 6 pm

Special One Day events at Ian Tan Gallery:
12 pm
Artist Talk: Eri Ishii
1 pm – 3pm
Artist demonstration: Joel Mara
2 pm – 4 pm
Wine Tasting
Sponsored by Clos du Soleil
www.closdusoleil.com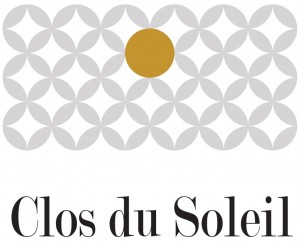 6 pm
Door Prize Draw: Opera Tickets to Bizet's Carmen
Sponsored by Vancouver Opera
www.vancouveropera.com
Ian Tan Art Gallery Vancouver
2342 Granville St, Vancouver, BC V6H 3G3
(604) 738-1077